Rick Fickhesen is the co-founder and CEO of Buffalo Artisan Food Traders // Follow Buffalo Artisan Food Traders on Instagram & Facebook
Located in the Whole Foods plaza, Buffalo Artisan Food Traders is the first of it's kind specialty market and eCommerce shop offering over 100+ Western New York food Brands.
Started and carefully curated by Amherst native Rick Fickhesen, owner of Kissed By The Sun Spice Company, the idea came to be when he noticed the struggles of many of the small family owned businesses who frequent farmers markets and festivals to sell their products.
"We knew there was a huge community of small local businesses that really relied on farmers markets and events to promote their products, and with those all shut down we wanted to do something. Hence – the idea for Western New York's first all local grocery market was born to solve the problem of helping people get their favorite items that they no longer could get at events!"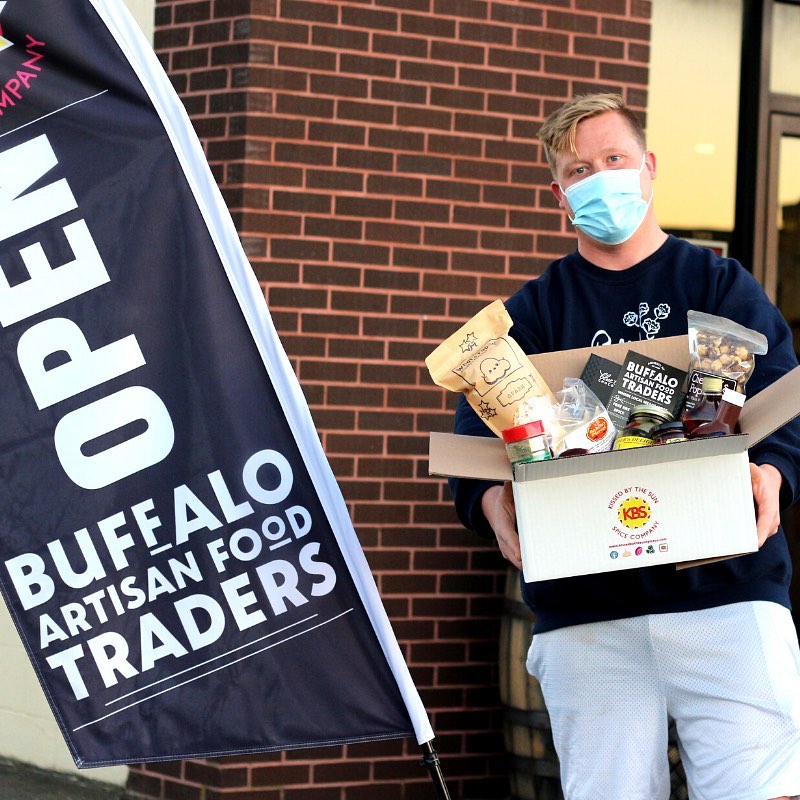 After partnering with some of the other local producers to offer safe delivery during the COVID shutdown the idea for Buffalo Artisan Food Traders was born and has since snowballed quickly from its inception in April 2020. They currently offer free local delivery, nationwide shipping, and new brands every day.
"We really were unsure what to expect in the beginning, but when we crossed the $100,000 mark for gross sales for the holidays we knew we were on to something. That milestone signaled to us that the WNY Community was more than eager to support the small business community of makers and local food producers. We're excited to be a part of movement to shop local and keep our dollars right here in our community!
We asked Rick to share some of his biggest business tips, from the importance of social media to building relationships to external marketing and more. Here's what he had to say:
Business Tips from Rick Fickhesen:
---
1) What advice would you give a local business that's just starting out? Or is there something you wish you knew along your journey?
"Building relationships is key for long term success with both customers and other businesses. Sometimes an opportunity would present itself that wasn't necessarily super profitable in the short term, but over time helped us in the long run. For example we decided to host events outside of our store where local vendors (whose products we carried) could come, sell, and keep all the proceeds. We didn't charge a vendor fee and likely lost out on some sales because customers could buy items directly from vendors instead from our shop. That all being said, customers and our vendors were extremely appreciative and in turn would promote us on their social media channels and help spread the word."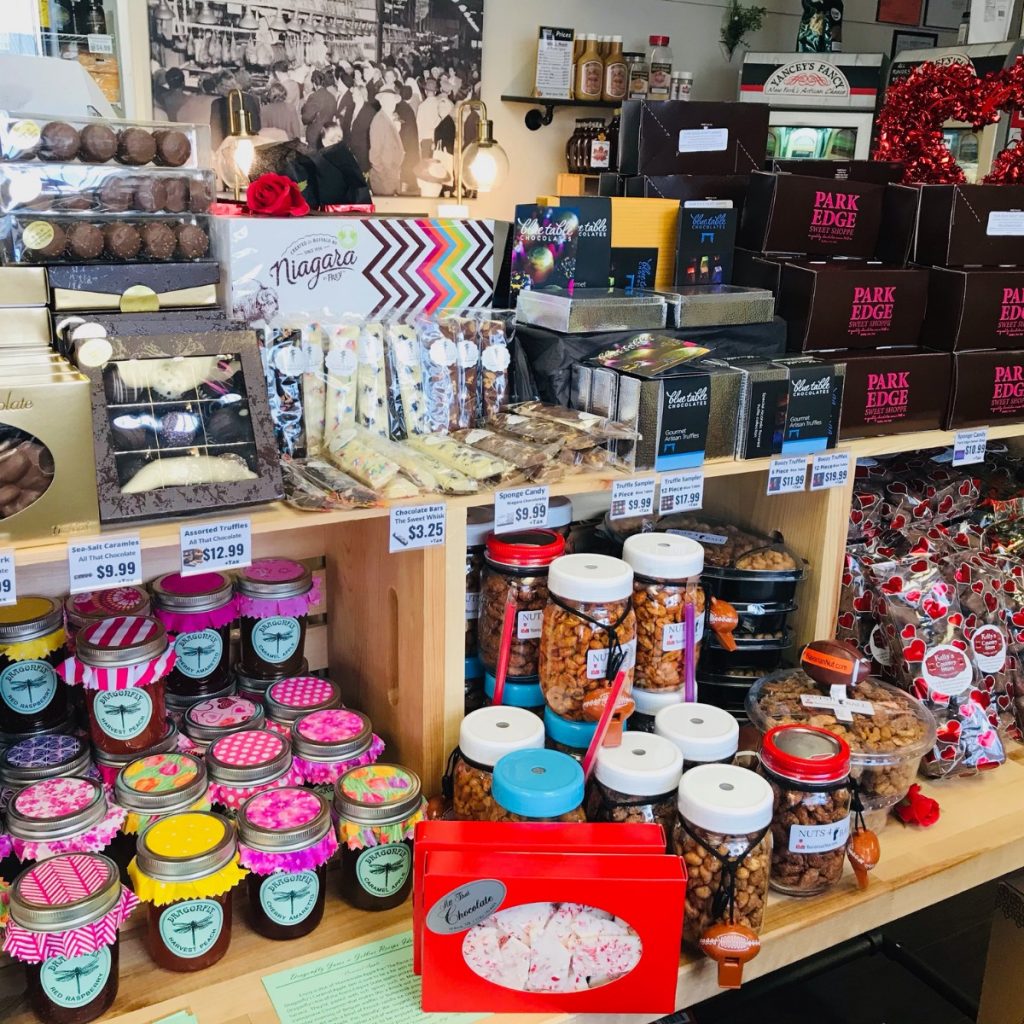 2) In what ways do you try to experiment with your business/marketing?
"We really try different things on social media including making everything from long form to short videos, multi-image posts, Facebook events, Instagram Reels, and more. We've also partnered with places like Step Out Buffalo to help grow our social media following – for example our Social Media Story [on Step Out Buffalo got us 1,800 new followers to our Instagram page alone!"
3) What's your best advice for growing a business's revenue?
"For small businesses you need as many sales channels as possible. If you have just a physical retail shop – try eCommerce. If you have just eCommerce – start doing events. If you're selling at events, start product tagging and selling on social. It's the combination of foot traffic, online sales, and events that when combined really add up for us."
4) Give us a business tip – any tip!
"Network, network, network! And always hear an opportunity out."