Cheryl & Maggie Lamparelli are the owners of Buffalo Barkery // Follow Buffalo Barkery on Instagram & Facebook
When we recently did an

Instagram request

for our followers to nominate their favorite local businesses to be featured in our

Business Tips

series, Buffalo Barkery received dozens of nominations from loyal friends and customers.
One of the biggest reasons they were nominated? Their kindness. "They are incredibly welcoming to all pet parents and always help support the Buffalo shelter and other rescues!!", said one nomination.
Buffalo Barkery is a local boutique created by and for animal lovers in 2016. From pet clothing and accessories to homemade pet cakes and biscuits, Buffalo Barkery is a one-stop shop for pet owners of all types who want to shower their pet "kids" with love.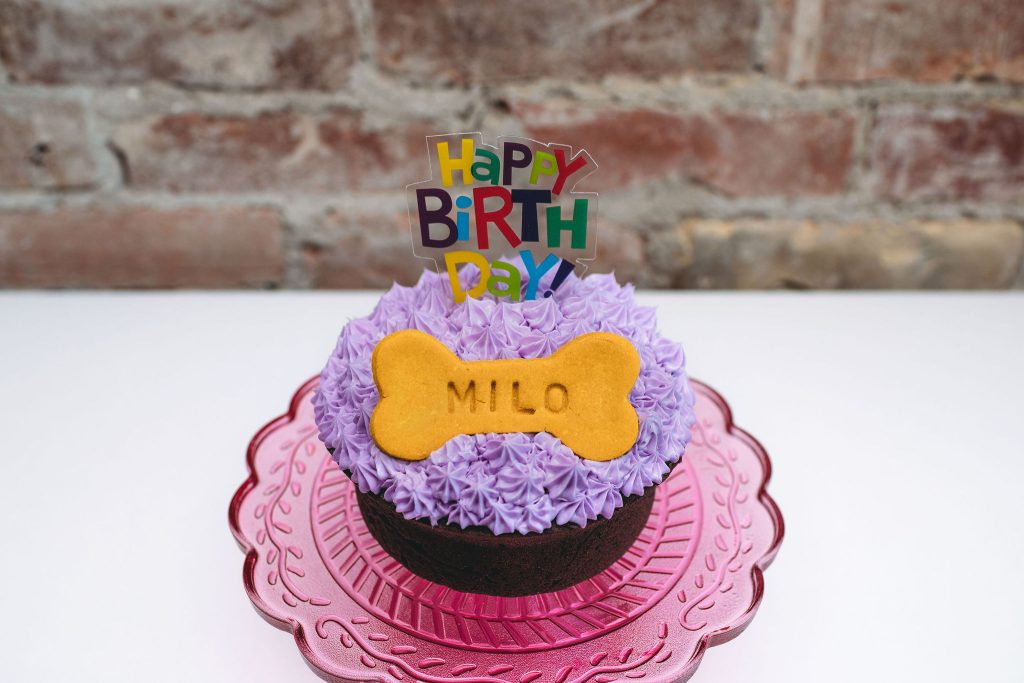 Buffalo Barkery was founded by two animal obsessed sisters-in-law who wanted to bring nutritious, handmade dog treats to the masses. Before Buffalo Barkery opened, Cheryl was in hotel management and administration and Maggie was an elementary school teacher who taught special education and 2nd grade inclusion. With backgrounds in both customer service and special education, it's no wonder kindness is second-nature when it comes to running their business.
Their first brick and mortar location was inside the Market Arcade Building on Main Street in downtown Buffalo. All was well until COVID hit and, like with most businesses, it put a huge monkey wrench in their operations. "In March of 2020, due to COVID, the building was locked down to the public. This made it very difficult to run an essential retail business. We offered curbside during this time and tried our best to make it work, [but] in July of 2020 [we still had] no answers as to when or if the building would reopen."
All seemed lost until a friendly neighbor, who also owned a business in the Market Arcade, told them about an exciting new space – which became a huge opportunity to expand and changed the trajectory of their business forever.
"Our friend and fellow business owner Gio Centurione of Trend Up told us about an available storefront in Allentown. We opened our new location at 47 Allen Street in October of 2020 and the rest is history."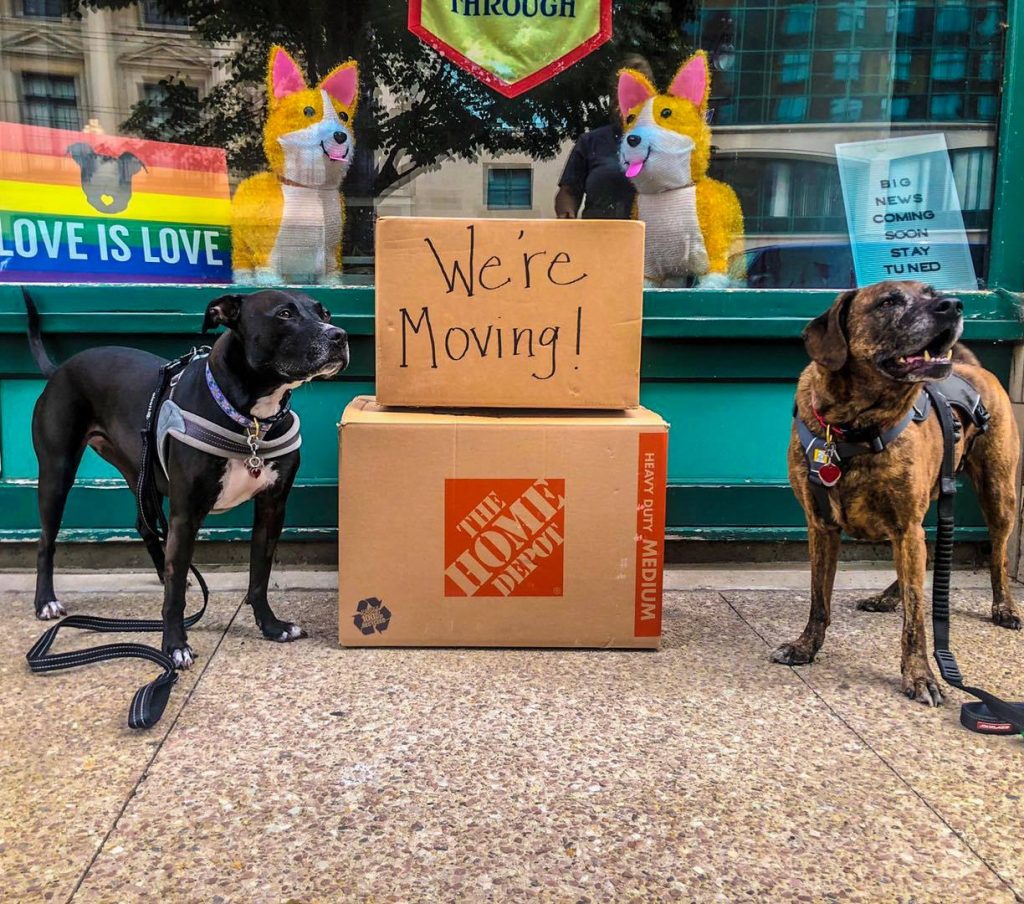 From the beginning, something that has always been a part of Buffalo Barkery's brand ethos is helping homeless pets. Cheryl and Maggie know that sadly not all pets are able to receive the kind of love and affection that their customers give to the pets they come in to buy goodies for. Which is exactly why they've made supporting the dogs and cats of the City of Buffalo Animal Shelter a cornerstone of their business model from Day 1.
"We are huge supporters of the City of Buffalo Animal Shelter. From donating proceeds from the sale of bandanas, t-shirts, stickers, hats and organizing monthly fundraisers at our shop, we are constantly brainstorming ways to raise money for the homeless dogs and cats that find themselves at the shelter. In our new location, we are able to hold monthly fundraisers (basket raffles, photo ops with a professional photographer etc) and are able to raise even more money annually than in our previous location. With these funds we sponsor adoption events, adoption fees and training for shelter animals. We also purchase collars and have them available in store for any shelter pups that are brought in. We feel that a nice, new, brightly colored collar helps to draw attention to the pups in their kennels."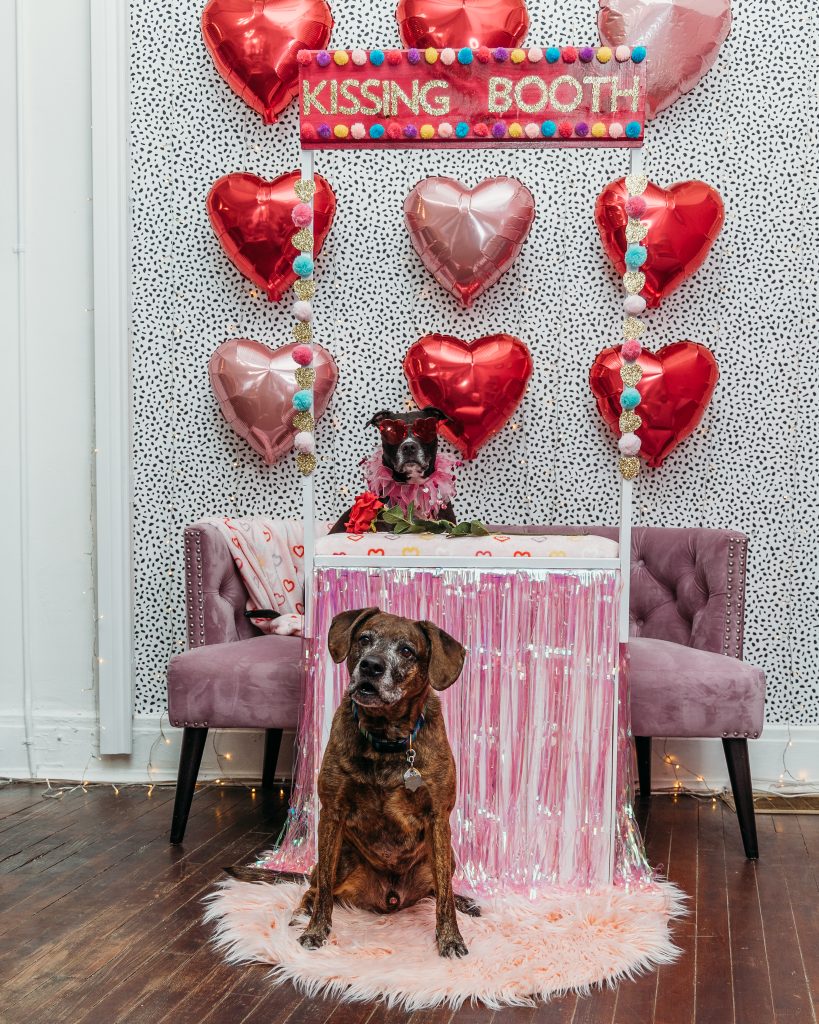 It was clear from the influx of nominations Buffalo Barkery received that this genuine kindness – towards both humans and animals – was a huge differentiating factor for their customers. Many businesses donate here and there, but Buffalo Barkery consistently gives back day after day, week after week. When we asked them what their biggest business milestone was, we weren't too surprised when they told us it was charity related.
"We organized a yearly fundraiser at Resurgence Brewing Company called Barks at the Brewery to benefit the Friends of the City of Buffalo Animal Shelter. The year before COVID, we raised around $10,000. [That was our biggest business milestone to date!]"
We asked Cheryl and Maggie to share some of their biggest business tips for other local business owners and entrepreneurs that they've learned throughout their journey, here's what they had to say: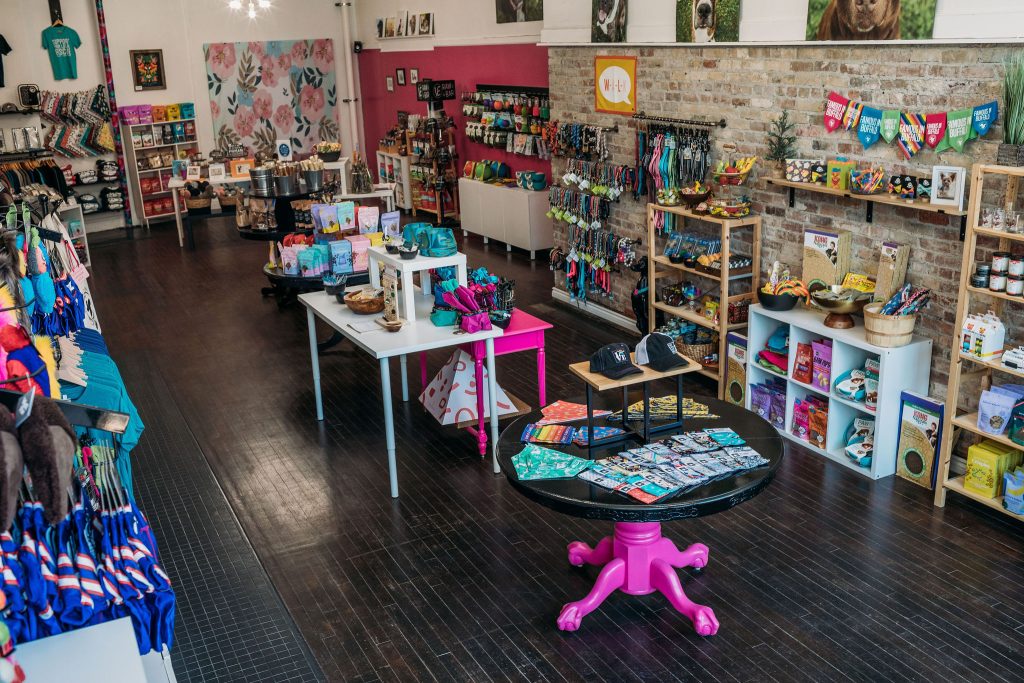 Business Tips from Cheryl & Maggie Lamparelli:
---
1) What's the best business advice you've ever been given?
"The best business advice that we have been given is to go for it! Follow your dreams and make it happen."
2) What advice would you give a local business that's just starting out?
"Start with something you can manage and build from there. It takes time to get to where you want to be and remember to be flexible."
3) Where do you find motivation?
"Our motivation comes from focusing on being a positive part of our community. We have created a safe space for all people and dogs. We feel that ALL people and their dogs should be able to shop in our store and we offer private shopping experiences for those dogs who prefer to shop alone rather than with other dogs around. When we hold our fundraising events, we accommodate these pups as well. We also open up our shop to the City of Buffalo Animal Shelter volunteers to bring in dogs who need a break from the shelter environment. Before we open, we invite them in to roam freely to experience life outside of a kennel and off of a leash. This allows the volunteer to observe the dog in a different setting as well. Being a positive and inclusive part of our community is extremely important to us. We find motivation in helping the City of Buffalo Animal Shelter dogs and cats by holding monthly fundraisers."
4) What's your strategy for creating content on social media?
"Our strategy for creating content on social media is to make it fun! We love to feature our customers' dogs and to celebrate their milestones. Our purple couch has an ever changing backdrop for customers to take pictures of their dogs and we have a special birthday backdrop in our store as well."
5) Give us a business tip – any tip!
"Be authentic! Nothing shines through more than being yourself!"