Emmily Bowman quit her 9 to 5 tech job to build her own mobile braiding business
Braid Babes, founded by Emmily Bowman, is known locally for braids and shimmers.From pop-up events and workshops to weddings and parties to private appointments, this local beauty team will come to you for any occasion and make you feel beautiful.
Braid Babes initially started as a fun exercise, then became a hobby, and then a full-time operation. But how did this idea become a successful start-up in just one year? We interviewed Emmily to get the full story and hear some of her business tips for other local entrepreneurs.
The Story:
In June 2018 Emmily picked up a braid book that had been under her bed for years. She didn't even open the book, but she did look up the author on Instagram. She started following Abby Smith aka @twistmepretty who was starting a 30-day braid challenge. Emmily decided to do it and for 30 days she woke up early to braid her hair and posted on Instagram, and after that a dream was born.
Emmily quickly became known as the "braid girl" and her Instagram started growing organically.
Her pivotal moment happened on a camping trip in August of 2018 when all the girls asked Emmily to braid their hair and she quickly realized 'this is really a thing'. She changed her Instagram handle to @buffalobraidbabe that very same day.
Shortly after in October 2018, local boutique Blush asked her to set up a braid bar at their grand opening. A complete stranger booked a braiding appointment with Emmily at the event, and her hobby officially became a career.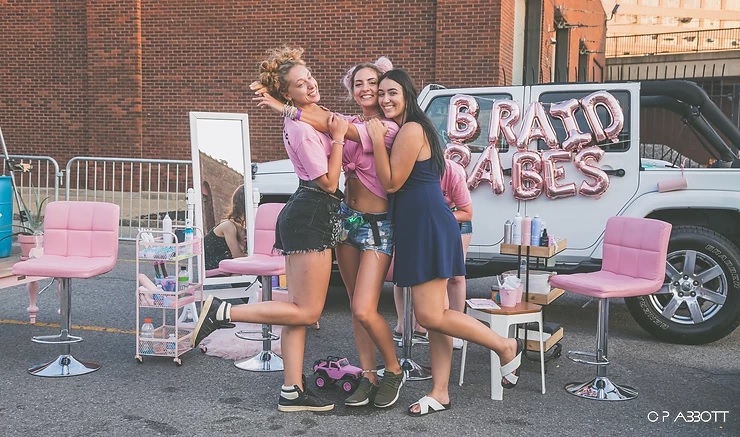 For the next six months, Emmily did some contracting work while taking braid appointments. In April of 2019 she made the leap to run her business full-time, and a month later she hired her first employee, Jess Erenstoft, whom she met at a sold out event at Half and Half Boutique. The waitlist was full, and Jess, one of the shop's employees, jumped in to help out. After the event, Emmily officially hired Jess and her calendar filled up almost immediately.
Three weeks later, she hired her second employee, Tori Everett, as a braider – and now she's also her social media manager. Emmily has continued to hire additional contractor braiders as her business continues to grow, with more and more babes wanting to get their hair braided.
Her Tips:
Building a startup from scratch is no easy task, so we asked Emmily to share her story and words of wisdom with us.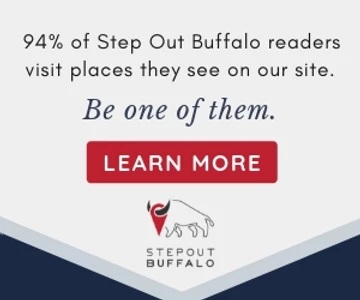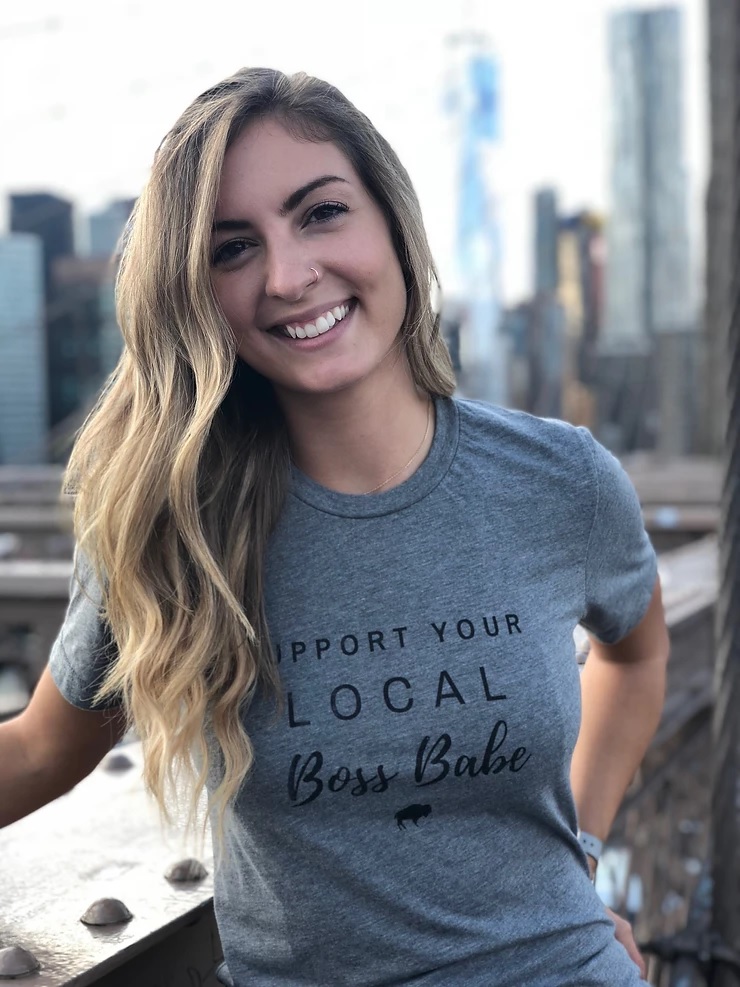 Here's what she had to say:
1. Continue to make time for learning
"It's really easy to be busy in your business and keep going and going without sharpening your skills. I prioritize learning by literally putting it right in my calendar.
I also try to take advantage of my in-between time. When I'm in the shower, I'm listening to Gary V. When I'm in the car, I'm listening to Jenna Kutcher. When I'm in the car again going to appointments, I'm listening to a book.
One book I love is Talk Triggers, it's about getting other people to talk about your business.
I alternate between podcasts, music, and books. Quiet time is important too. You need to give your brain downtime. Otherwise, you can get so wrapped up in working and learning that you're not allowing your brain time to rest and have thoughts."
2. If you're not in business yet, just start it.
"Sometimes you have to break a few rules. A lot of people that I've seen open really successful big businesses didn't do everything by the book to start because they wouldn't have been able to start if they did.
For example, Uber used to be for donation because they weren't allowed to charge money. They got around this by encouraging people to give a "donation of your choice."
My advice is don't stop from moving forward just because there's a barrier in the way. Push forward and figure out the barrier later."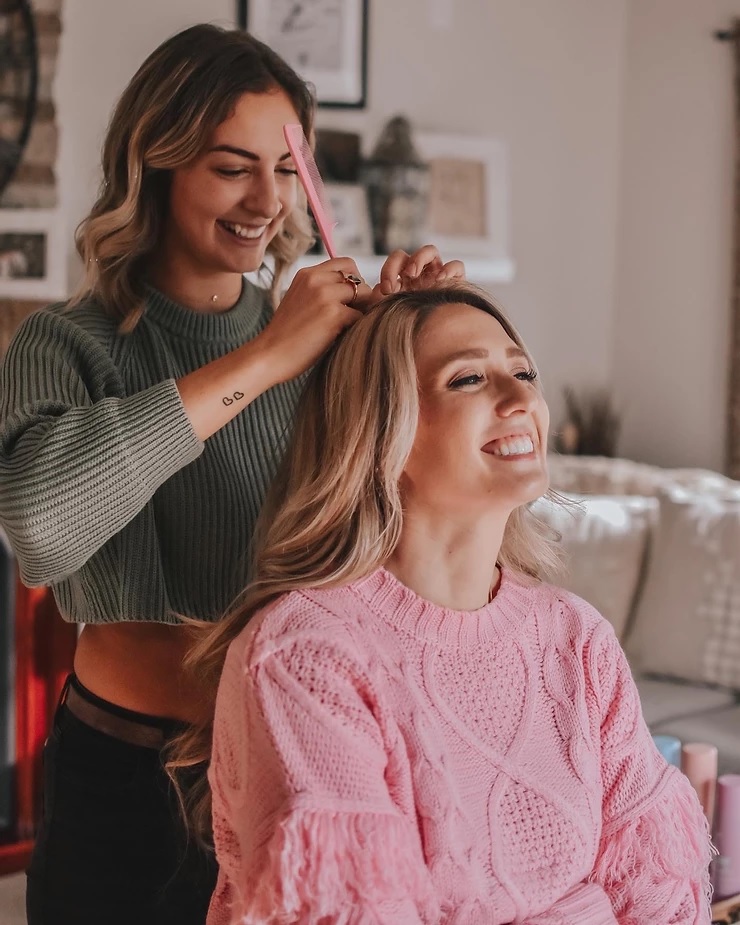 3. Value connections with people.
"The connections I have made have helped me build my business. I get coffee with everyone and I've learned so much from doing this. At the end of the meeting, I ask them who I should meet next.
This has been life changing. Essentially, it's getting a business coach for free. Business coaches cost thousands and may not even be a good match. Mentors are free."
4. Go watch YouTube.
"People always ask me for Instagram tips and I say go watch YouTube because It changes every day.
I learned Instagram while driving. I grew my Instagram by listening to YouTube. I didn't sit down and watch YouTube videos for hours. I did the free month trial of YouTube and played it in my car while I was driving.
But I learned about Instagram almost two years ago, so the things I learned aren't as relevant now, so it wouldn't be fair for me to give tips. Now, I have an employee and one of her tasks is to watch YouTube videos.
For example, she just told me, don't write "link in bio" your caption. A couple YouTube videos were saying this, so she tested it. She posted a photo with "link in bio" and it got nothing so she deleted and reposted it and took that line out and it got 1000 likes.
People just know by now and Instagram probably doesn't want people clicking off of the app. Instead get creative by rewording it or adding it to your Story."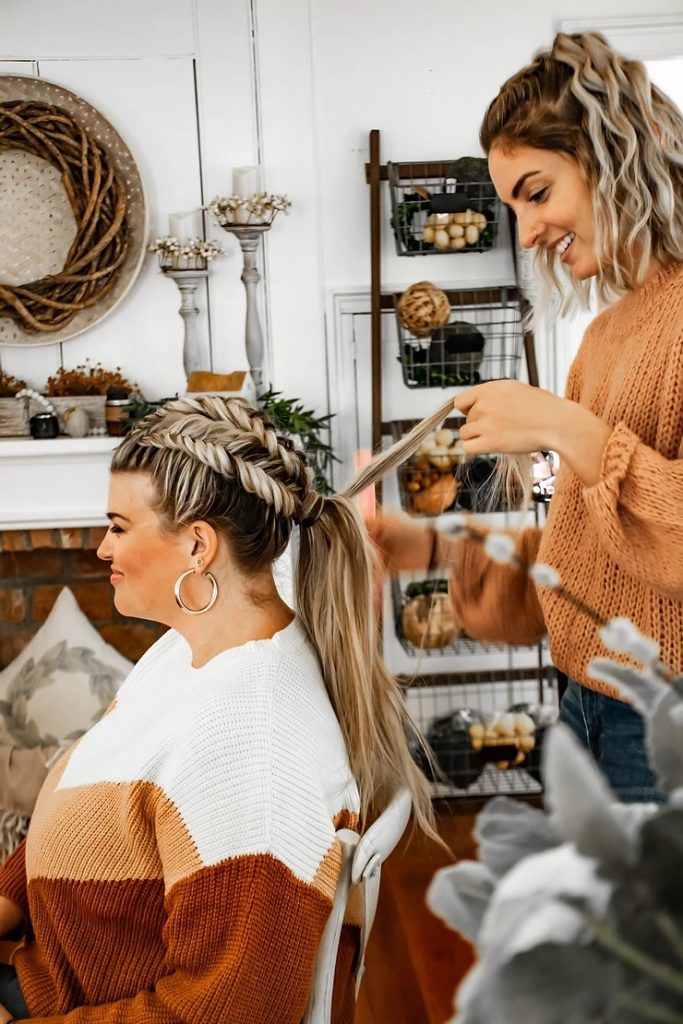 5. Create a morning routine.
"I used to not have a morning routine, so I would sleep in, wake up, and start my day slowly.
Now, I like to jump start my day with power yoga every morning at 6 a.m. I sign up for the classes ahead of time because once I do I'm responsible for going. I wake up and go to yoga with my bedhead and after the class my whole day is filled with energy. It's life changing."
Braid Babes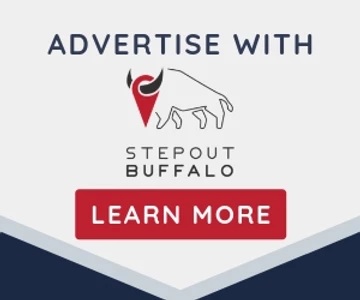 ______________________________________________________________________________________________________________________________
Want to know more about promoting your business on StepOutBuffalo.com?
At Step Out Buffalo, we help businesses promote themselves and their events on our website, email, and social media channels. Our team is comprised of experts who know exactly how to make your business or event stand out, and we'll put you in all the right places so you get noticed by all the right people. Hit us up if you'd like to learn more about our business and/or events-based promotions – there's a reason 94% of our readers go places they've seen on StepOutBuffalo.com