Rachel Stepien is the owner of The Plant Shack // Follow The Plant Shack on Instagram & Facebook
The Plant Shack is a local plant shop that opened in 2019 with the goal of bringing unique, rare, and well loved houseplants sourced from both local and national greenhouses to Western New Yorkers. In addition to plants, the Plant Shack also sells a huge variety of pots, gifts, and anything nature related, and they pride themselves on giving back to both local, national, and international communities.
Today The Plant Shack has almost quadrupled their revenue, added a second location, gained over 20k followers on Instagram and over 8k on Facebook, and went from one person to "six great humans" in just two short years.
But before opening The Plant Shack, owner Rachel Stepien had a career history that was, as she describes, "as weird as I am as a person haha!"
I actually have a degree in Animal Behavior, Ecology, and Conservation with a minor in Anthrozoology and Zoology and a degree in Entomology through the United States Air Force (I love bugs)! After working in a bunch of different animal related careers, I transitioned to IT and worked at Yahoo for the last 8 years as a manager for their crisis management team!
When asked how the idea for The Plant Shack came about, Rachel says it spawned from "a mix of a lot of things that are all squished together."
"I am so so passionate about giving back to local, national, and international organizations – especially when it comes to animals/saving the planet. I love being outdoors, but I hate the cold/snow. One day I was drinking a latte in my sunroom during the heart of Buffalo winter… surrounded by all my plants and thought to myself how amazing it was to be amongst green while it was snowing outside. It made me feel good. My next thought was that I couldn't be the only one who felt that way when they see green during the winter. That spawned my idea to open a botanical cafe and craft cocktail bar, but I knew I couldn't jump right into that … so I decided to start small, get my name out there, gather a following and save some money, and THEN jump into that."
Since then, Rachel has been actively working towards her dream one step at a time while staying true to her mission of giving back.
"We are actively working on a business plan, but it's going to take a lot of time, a ton of money, sweat, and lots of tears. As far as giving back – we started that right away and we dubbed ourselves "the shack that gives back". Since we opened in 2019 we have donated over 1300 trees through One Tree Planted, donated to ReTree WNY to plant trees around Buffalo, donated over 3k to local non-profits, "adopted" three sea turtles through Sea Turtle Conservancy, we sponsor "5 pounds" of plastic getting pulled from the ocean through 4Ocean each month, sponsored Easter dinners and Christmas Trees during lockdown, covered costs to transport rescued dogs, hosted over 35 local crafters at our shacks every Saturday since February 2020 until the present, and more!"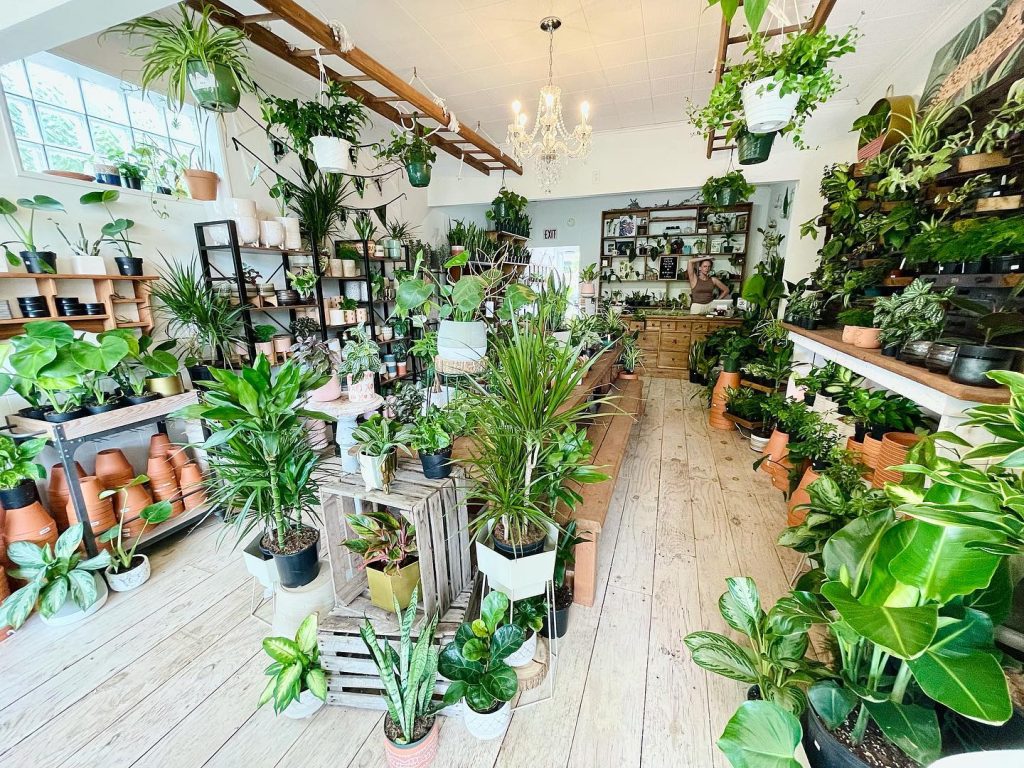 When asked about her biggest business milestone to date, Rachel says without hesitation that it's been being able to grow during the COVID-19 crisis. "Being able to open a second location an hour away (Lewiston) from our first (East Aurora) location during a worldwide pandemic, while being able to maintain a safe and comfortable environment for customers and staff [for sure]."
Recently Rachel made the decision to run The Plant Shack full-time – and since then she hasn't looked back. "After opening our second location in Lewiston, I realized having two locations and a full-time job was making me die a little faster than normal. In March of 2021 I made the hardest decisions of my life and quit Yahoo to become a plant lady full time!"
As for what the future holds – keep an eye out for that cafe. "We are so proud of what we can do already with everyone continuing to shop and make us feel like we are the best plant shop in the world," Rachel says. Adding, "[and we're] hoping we can do even more in the future, especially if Buffalo's first botanical cafe and craft cocktail bar happens. :)"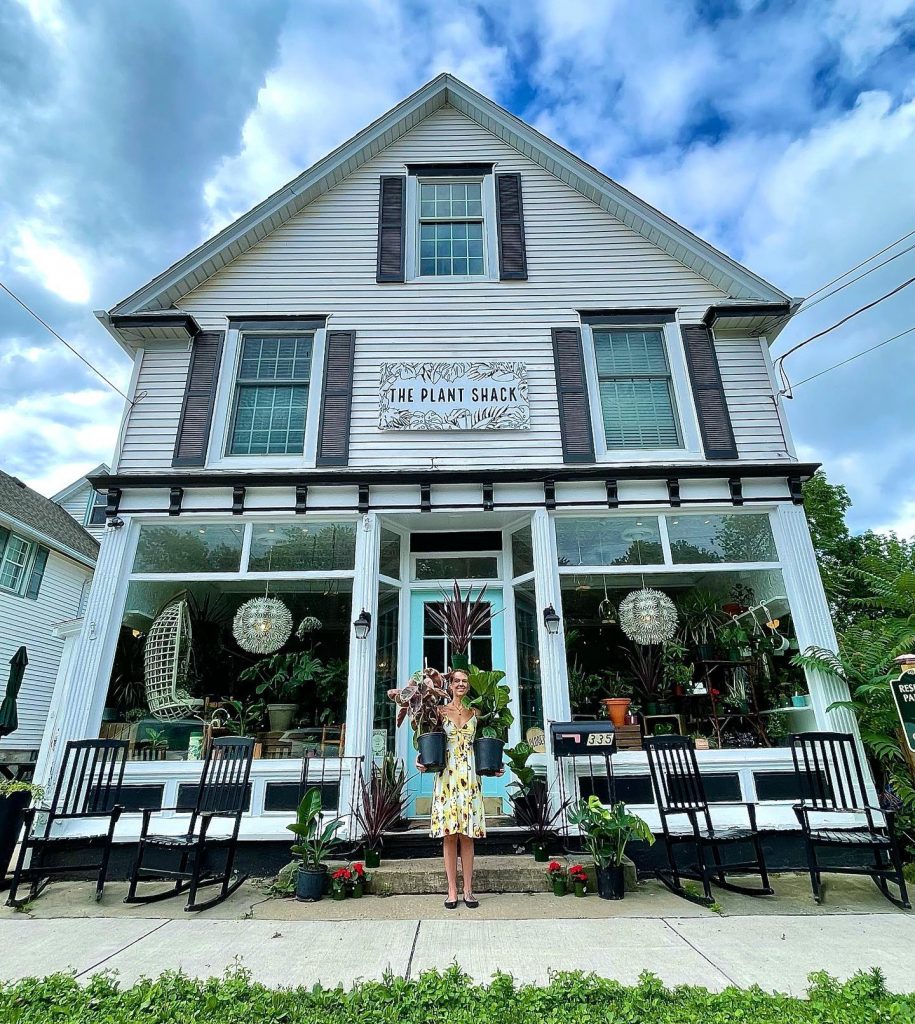 We asked Rachel to share some of her biggest business tips, from posting content on social media to general business advice to growing revenue. Here's what she had to say:
Business Tips from Rachel Stepien:
---
1) What's the best business advice you've ever been given?
""You do you" and "Adapt and overcome""
2) What advice would you give a local business that's just starting out?
"Comparing yourself to others is a waste of time. Focus on you, your business, and you will do nothing but succeed!."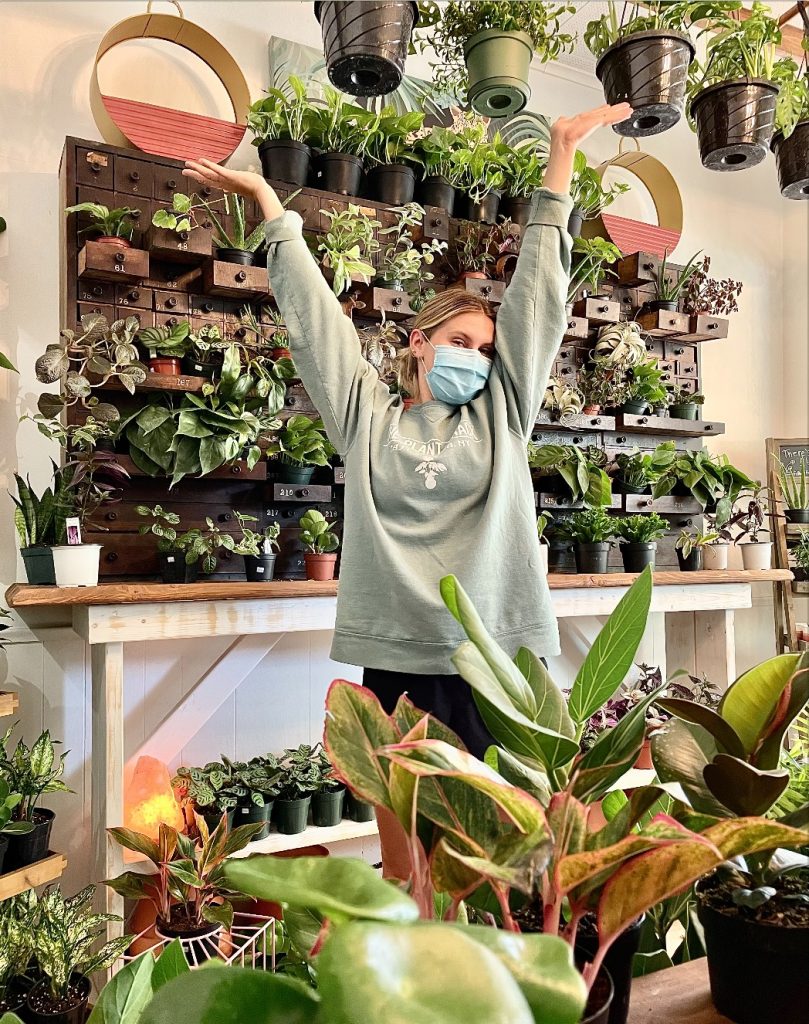 3) What has been the most helpful tool for running your business?
"Instagram has been a great tool for almost everything! When it comes to marketing – It lets us be creative, informative, fun, and professional all at the same time. The best part about it though is how easy it is to network with others. Many of our products we sell at the shacks were discovered just by scrolling through Instagram and chatting with other small businesses!."
4) Where do you find motivation? ie. specific podcasts, books, blogs, events, social media accounts, etc.
"Oh man. To start, I would be no where without my friends and family. They are there to share my excitement on good days and keep me going on 'bad days'. Every positive comment, review, or in person compliment we receive from customers pumps us up to the max and adds fuel to the motivation train. We also love and cherish our fellow plant friends! We constantly meet and/or chat with local shops Daddy's Plants and Life is Succulent about current trends and business items and we always find ways to motivate each other. Badding Farm and Angle Acres both have also been a huge factor in our motivation. Since they have been around for a long time, they know the ins and outs of the plant world and both are always there when I need them for whatever reason! Some non-plant shop related accounts we follow include Feline Jungle (@felinejungle), and Horticultural Heathen (@horticulturalheathen). Both always post great information, photos, and overall have a real presence when it comes to plants."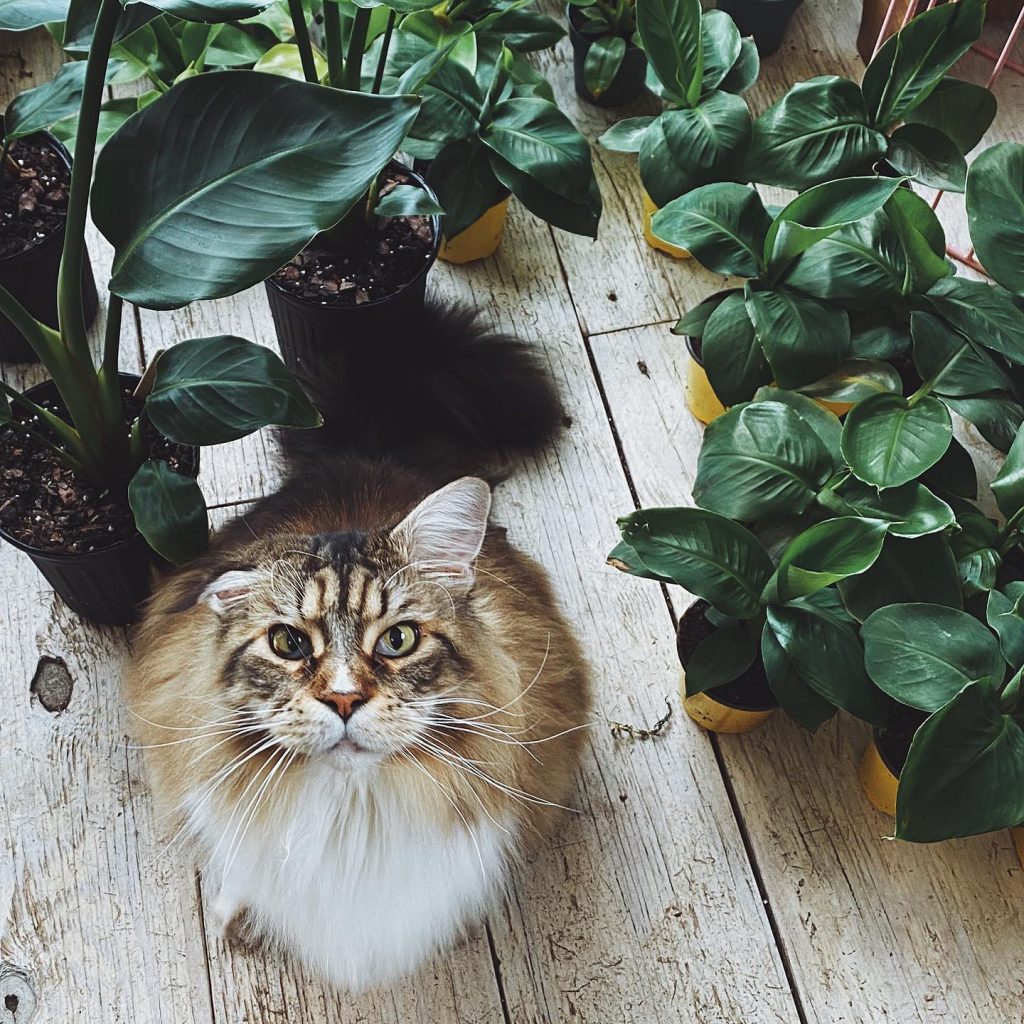 5) What's your strategy for creating content on social media?
"Wing it. Post it. (Kidding.) For real though – we try to post a mixture of engaging photos/captions along with quick updates/fun surveys on stories (on IG). If someone doesn't believe a photo is exciting, they may not read the caption. Annnd when it comes to captions – we make sure it's relatable in some way and shares both quality info and/or something relatable (like that Rachel was late for the 3rd time this week or that Anna wore her favorite Crocs to work). We have humans that work at the shack, and we want to be friends with everyone!"
6) What's your best advice for growing a business's revenue?
"It may sound weird but, giveaways! If you have a really good giveaway and it's not too complicated to enter – you will gain thousands of new followers and thousands more will discover who you are. Even if only 10% of those people purchase from you, that's incredible!"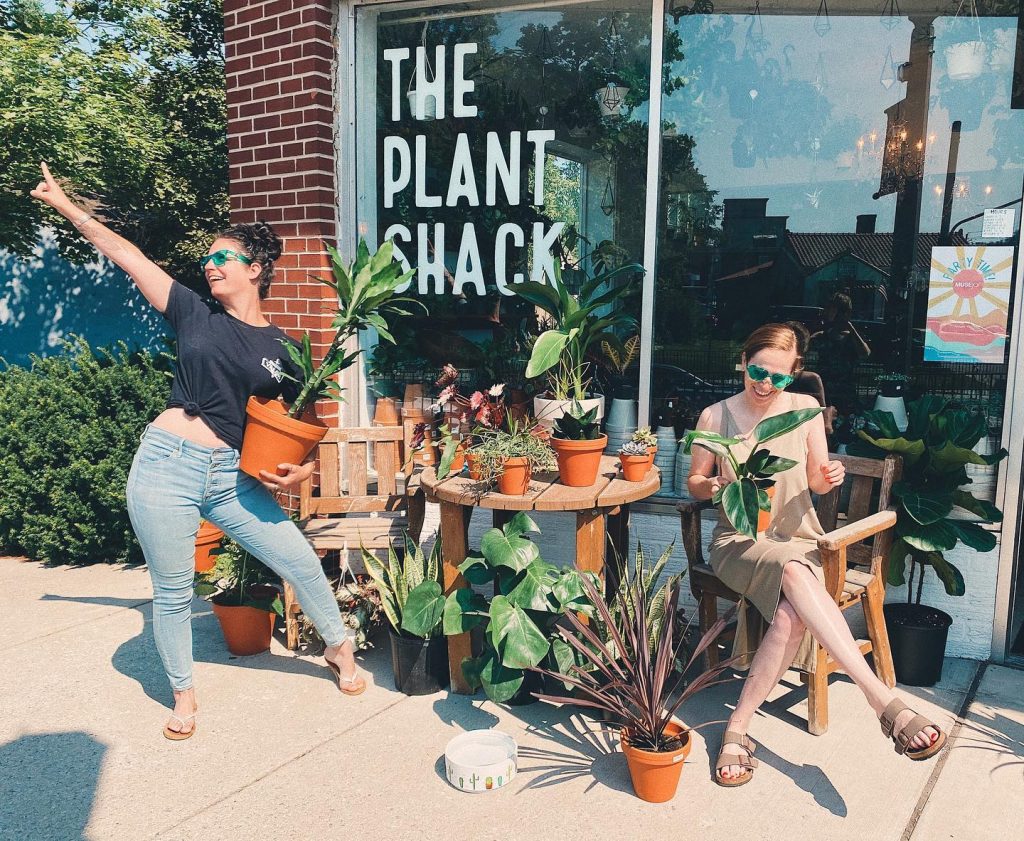 7) What's the most beneficial form of advertising in your opinion?
"Word of mouth! We have so many people come to the shacks and let us know that "so and so" told us they needed​to come here. Or that their babysitter's great aunt's stepbrother shopped here and now they are too. We've also had people who traveled in from out of state because they heard about us through friends! It's really neat to see how people have heard of us. We appreciate everyone who spreads our name!"
8) Give us a business tip – any tip!
"Don't try to do everything yourself. Be humble. Don't take things for granted and thank every single person who walks through your doors or supports your business in any way."