In our Spotlight series, we examine how the businesses we work with excel in marketing themselves in different areas. We explain what they are doing well, why it is working for them, and how you can do the same for your business!
Meet ​​​Badding Bros Farm Market.
​​​Badding Bros Farm Market is a family owned and operated garden center and farm market located in East Amherst that has been serving the local community for the past 30 years.
Their story started back in the 1970s when Arlene Badding was selling extra crops from her vegetable garden to provide fresh produce to her community. As he got older her son, Mike Badding, saw an opportunity to grow this hobby into a thriving family business that now includes 20,000 square feet of greenhouse space, a large retail greenhouse, and hundreds of varieties of annuals, perennials, hanging plants, and shrubs. Their growing customer base includes families that have supported them during each season and across multiple generations as well as new customers they get from social media.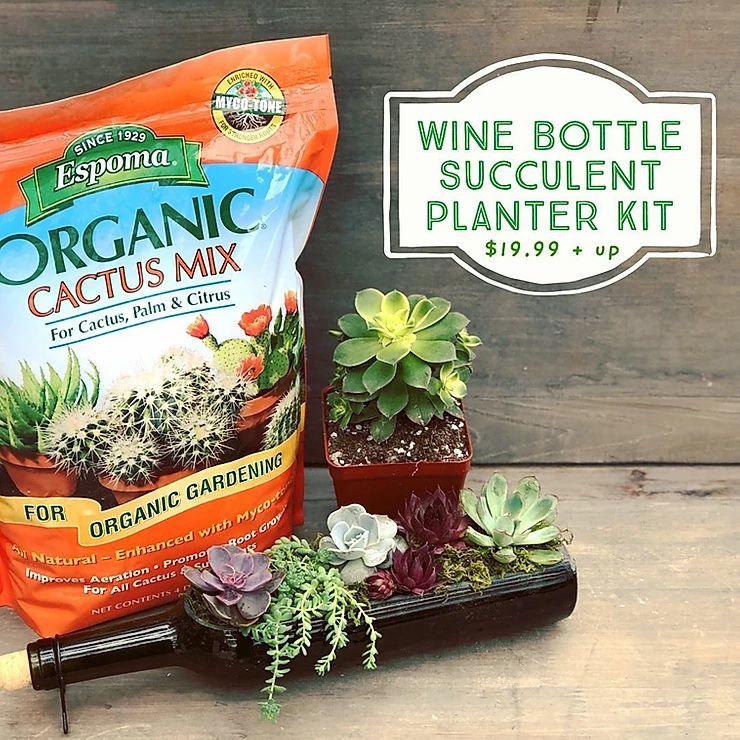 Photo via ​​​Badding Bros Farm Market
What They Do Well
Badding Farm is known for hosting popular workshops and events, but when Covid-19 hit those in-person experiences were no longer an option. Thinking quickly, they pivoted their business model to start promoting virtual offerings on social media. The greenhouse created a predominant online presence on social media and their website, utilizing daily social media posts and Stories to drive traffic to their online shop where customers could easily purchase plants and gardening supplies.
They even created ways for customers to enjoy the experience of their events at home with the introduction of their Take and Make Kits which include all the materials needed to complete different planting projects safely at home. Badding Farm made sure to create options for both kids and adults, effectively doubling their chances at selling them.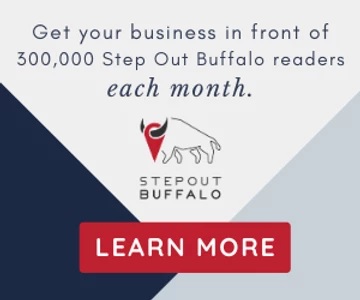 By making their new virtual offerings easy to find, creatively promoting them on social media, and ensuring that their website is easy to navigate and place orders on for curbside pickup, Badding Farms has successfully set themselves up to be busier than ever – even amidst a pandemic.
Despite not being able to physically open, they found new ways to offer the products that customers would normally be purchasing at this time of year and have even been adding products daily based on customers' requests, including fresh produce, mulch, soil, and seeds.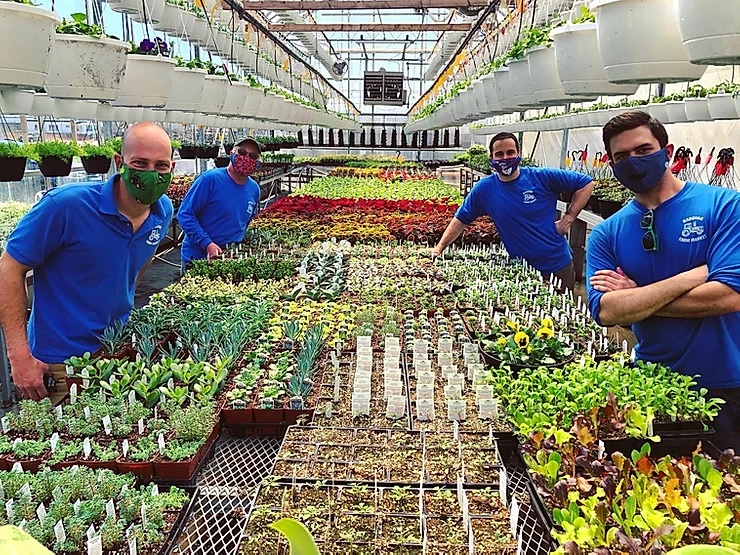 Photo via ​​​Badding Bros Farm Market
Why it Matters
When it comes to building buzz for your business, online always needs to be a part of the equation. And if you want to keep your business top of mind you absolutely need a social media marketing strategy. Now more than ever people are discovering brands and products online, so by creating engaging content on social media you can quickly get followers interested in learning more about the products you have to offer – and ultimately get them to make a purchase.
Pivoting to digital and social media efforts during this "new normal" is extremely important, but once all of this is over your business should still continue to promote online offerings. The pandemic has officially changed the way consumers think about purchases right now, and it's also affected the way we will all use online offerings in the future. If your business is behind on digital offerings – it may not survive.
P.S. If you need a little help with pivoting right now, check out our article ' How To Build Online Buzz For Your Business Amid The COVID-19 Outbreak'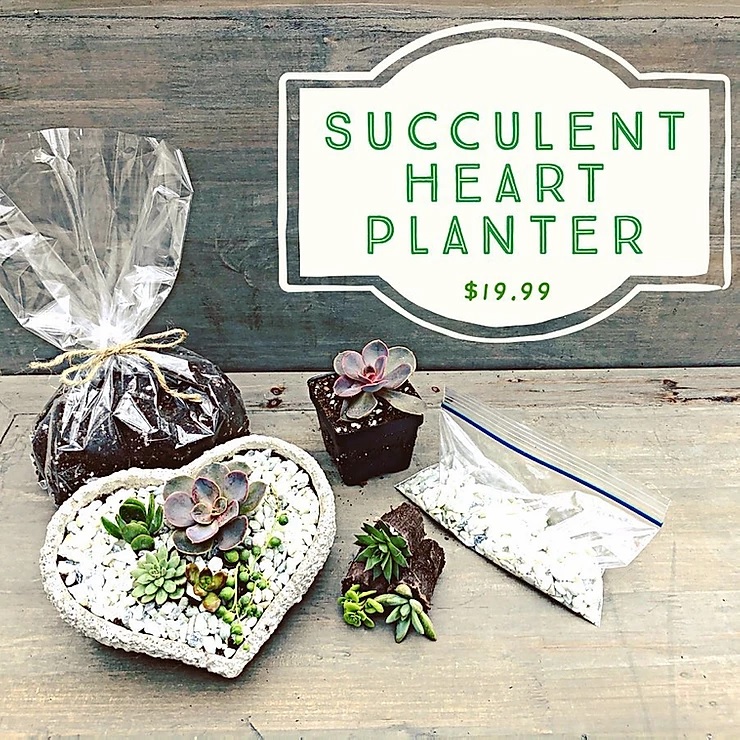 Photo via ​​​Badding Bros Farm Market
Why It Works
As they transitioned to online-only offerings, ​​​Badding Farm set realistic expectations via communications in their social media promotions and focused on what matters most to their customers based on sales data from previous years.
Their spring workshops are something their customers always look forward to, so they took the same workshop ideas and created DIY kits. While it's not exactly the same as the IRL experience, it's working because they're 1) fulfilling customers' desire for that seasonal offering and 2) with the social distancing lockdown in full effect people are looking for activities to do at home with their family or virtually with their friends.
What else is working: continuously adding to their online inventory and featuring the new additions on social media. This keeps their feed fresh with new content which is attractive to customers who are browsing online, and it keeps people coming back to see what new offerings are available and purchase things that weren't there last time they shopped.
Additionally, Badding Farm has stayed on brand throughout the entire crisis. Their messages and pictures are bright, hopeful, and empathetic. Remaining true to who they are and what they do is resonating well with their customers and followers, who are engaging with each and every post they share.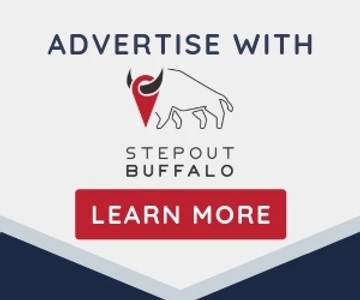 Badding Farm + Step Out Buffalo
While a business may be great at promoting themselves on their own channels, it leaves you talking to a limited audience with little potential from growth. There's value in getting other people to talk about your business including reaching a new audience and creating a greater sense of legitimacy for your brand, especially if those talking about you have a large influence.
Badding Farm chose to work with Step Out Buffalo because they saw an opportunity to share their story with our large audience of Western New Yorkers who love learning about new businesses and supporting local.
Here at SOB, we use stories and experiences to market local businesses and that's exactly what Badding Farm was looking for. Our readers and followers are Buffalovers, including 80K+ on Facebook, 65K+ on Instagram, 15K+ on Twitter, and 50K+ email subscribers.
According to owner Anna Badding, having the ability to directly market themselves, their services, their knowledge, and the experiences they offer "was invaluable".
Badding Farm placed a custom order with Step Out Buffalo to meet their seasonal marketing needs. Their order included an On Our Radar article, a Live Story on Facebook and Instagram, and a Giveaway Hosting on our website and social media platforms.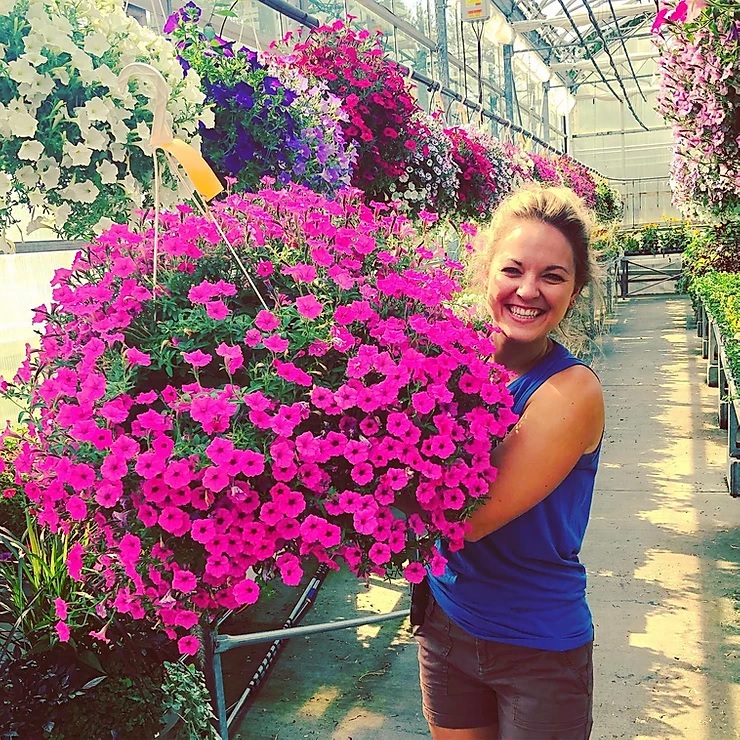 Photo via ​​​Badding Bros Farm Market
Client's Perspective
Anna Badding, manager at Badding Farm, shared her perspective with us.
Campaign Goals
Increase attendance at classes and workshops
Introduce their brand to WNY readers
Short-Term Results
Working with Step Out Buffalo helped Badding Farm reach a larger audience, which translated into new customer inquiries and ultimately more sales for their business.
"Immediately we had people calling or messaging that they saw us on Step Out Buffalo and wanted to learn more. In Spring 2019, our Mother's Day Weekend Workshops all sold out because of the increased visibility, and we had an increased number of new customers during our 2019 Christmas season."
"It is very gratifying when marketing efforts translate into new-customer inquiries and then correspond to new-customer sales. Step Out Buffalo set us up for that, and as long as you are engaged and responsive on the platforms you are advertising on positive outcomes should follow" said Anna.
Long-Term Impact
"Long-term we are hoping that what we offer can become a part of a tradition throughout the year for WNY families. We feel that Step Out Buffalo can portray that experience of coming back year-after-year, seeing familiar faces, and enjoying what each new season brings" Anna added.
After seeing the return on investing in marketing with Step Out Buffalo, Badding Farm is looking toward the future for more opportunities to share their message with more people.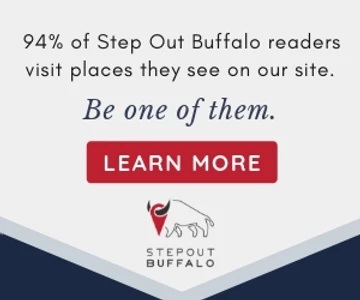 Contact Us
Step Out Buffalo offers advertising options for local businesses throughout WNY. If you're looking for a creative and effective way to reach your target audience, let's chat. Contact us for more information on our advertising packages.
______________________________________________________________________________________________________________________________
Want to know more about promoting your business on StepOutBuffalo.com?
At Step Out Buffalo, we help businesses promote themselves and their events on our website, email, and social media channels. Our team is comprised of experts who know exactly how to make your business or event stand out, and we'll put you in all the right places so you get noticed by all the right people. Hit us up if you'd like to learn more about our business and/or events-based promotions – there's a reason 94% of our readers go places they've seen on StepOutBuffalo.com