In our Spotlight series, we examine how the businesses we work with excel in marketing themselves in different areas. We explain what they are doing well, why it is working for them, and how you can do the same for your business!
Meet Jada Blitz Fitness.
Jada Blitz Fitness started as a personal training studio back in 2012. Since then, they have evolved into a full fitness facility with memberships, group classes, and additional amenities. In November 2019 they opened a brand-new location in Williamsville that totals 30,000 square feet and spread over two floors – more than triple the size of their previous location.
What They Do Well
Jada Blitz Fitness is no stranger to utilizing the power of social media. In addition to using it to inform followers about upcoming events and exclusive deals, they also have a weekly video series where they share a new fitness tip every Wednesday. They pick a specific movement and have their trainers show and explain the correct form for the movement. These videos are short, informative, and well-branded.
Why it Matters
Video content is extra relevant these days because of the Instagram algorithm. Videos automatically attract longer viewing periods because of the extended format, which indicates to the IG algorithm that the content is more interesting (because people are spending more time on it), and thus IG will show it more to others who may also find it interesting. Plus Instagram also shows videos 4x more on the Explore page, which means you have 4x the opportunity to reach new audiences.
Why It Works
These videos are helpful and informative. They show proper form and explain exactly how to use specific fitness equipment, and after watching you can apply the knowledge during your next workout.
By positioning themselves as experts in the fitness industry, they are providing their followers with educational value. Instead of saying they have the top trainers in the area, they are showcasing why their trainers are so highly rated through these videos. When people feel informed, it makes them feel more connected to your brand.
These videos are less than a minute long. The short and sweet length grabs your attention and keeps you interested until the end of the video, but it's long enough to teach you something. When creating content, make it easy for followers to consume, yet still valuable.
Branding matters. From start to finish, there's a consistent look and feel in each of these videos. Ending with their logo keeps their name in our heads. When you brand it right, people are more likely to remember your brand.
If you're watching with the audio off, no worries. The caption includes a step-by-step that summaries everything in the video. At the end, there's a clear call to action telling followers to check back next week.
Most importantly, their content provides value to their followers. And remember, if you want to get and keep your audience's attention, you need to consistently create content that's valuable.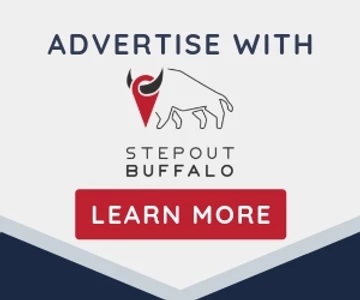 Jada Blitz Fitness + Step Out Buffalo
Having a solid presence on social media, as well as a long-term marketing strategy, is crucial to the success of your brand. You want to ensure that once people find you, they stay, and what better way than to position yourself as a valuable resource via helpful video tutorials.
But marketing is nota one and done type of thing, and that's why Jada Blitz Fitness wanted to team up with us. Specifically, they chose us because of our large reach. Our readers and followers are Buffalovers, including 77K+ on Facebook, 60.7K on Instagram, 15K+ on Twitter, and 50K+ email subscribers.
Jada Blitz Fitness purchased our Shop Local Pro package, which includes a Featured Business Listing on StepOutBuffalo.com, one High Brand Takeover, 100,000 digital ads on our website, one On Our Radar article, one Partner Tip email, one sponsored Instagram Story, one Homepage Takeover, and one Giveaway Hosting on our website and social media platforms.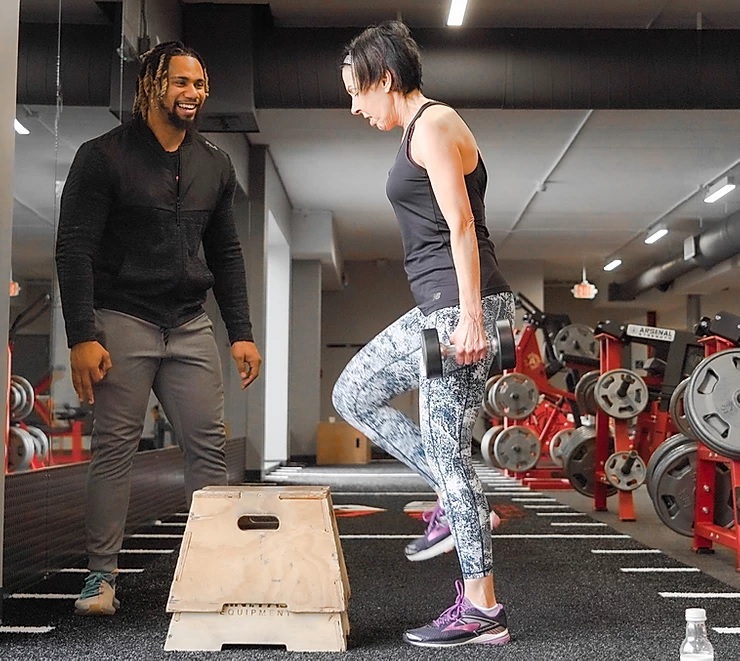 Photo via Jada Blitz Fitness
Client's Perspective
Ashley Draper, Director of Operations at Jada Blitz Fitness, shared her perspective with us.
Campaign Goals
Increase brand awareness
Increase membership sales at new facility
Increase number of scheduled tours at new facility
Short-Term Results
"Not only have we gained followers on our social media channels, but the promotion of the Open House was a huge success. A lot of new traffic and prospects were sent our way through the marketing we have done with Step Out Buffalo," said Ashley Draper.
Working with Step Out Buffalo helped Jada Blitz Fitness share their message with a larger audience. Plus, it generated new leads and prospects – just in time for their grand opening.
Long-Term Impact
"We recognize the positive impact that can be made by investing some of our marketing budget into Step Out Buffalo because of their reach," said Ashley Draper.
Even though Jada Blitz Fitness has their own dedicated internal marketing team for content creation and strategy development, they invested in marketing with us because they wanted to share their message with a larger audience.
Contact Us
Step Out Buffalo offers advertising options for local businesses throughout WNY. If you're looking for a creative and effective way to reach your target audience, let's chat. Contact us for more information on our advertising packages.
______________________________________________________________________________________________________________________________
Want to know more about promoting your business on StepOutBuffalo.com?
At Step Out Buffalo, we help businesses promote themselves and their events on our website, email, and social media channels. Our team is comprised of experts who know exactly how to make your business or event stand out, and we'll put you in all the right places so you get noticed by all the right people. Hit us up if you'd like to learn more about our business and/or events-based promotions – there's a reason 94% of our readers go places they've seen on StepOutBuffalo.com