The International Institute of Buffalo (IIBUFF) was founded over 100 years ago to help foreign-born women who came to Buffalo after World War 1 acclimate and integrate to life in Western New York.
Since 1918, the Institute has adapted their programs and services to meet the needs of immigrants and refugees seeking to build new lives in Western New York.
For the past twenty years, their work has also expanded to include trauma-informed case management to survivors of domestic violence and human trafficking, and they also provide professional interpretation and translation services as well as cultural competency and educational programs.
Q&A with the International Institute of Buffalo Communications Director Lauren Maguire
What is the most important marketing tip you would give to someone just starting a business?
"While the Institute has a long history and strong reputation in the community, our work requires us to constantly think about new ways to share our mission and tell our stories to the community. We've learned that it's critically important to understand (1) your goals for messaging, (2) who your supporters are, and (3) the types of messages and stories that motivate them. We've found that this both takes time and practice AND is constantly shifting. Our best advice is to be planful and create clear and consistent messaging across your digital feeds. Planning out promotions, photography, storytelling, and building it into your operations helps the larger community become connected to your mission. We also think a lot about how to get out of our own social media "bubble" to reach folks who may be less familiar with our mission and upcoming events. Knowing who's in your circle of supporters and who can help amplify messages to new groups is really important."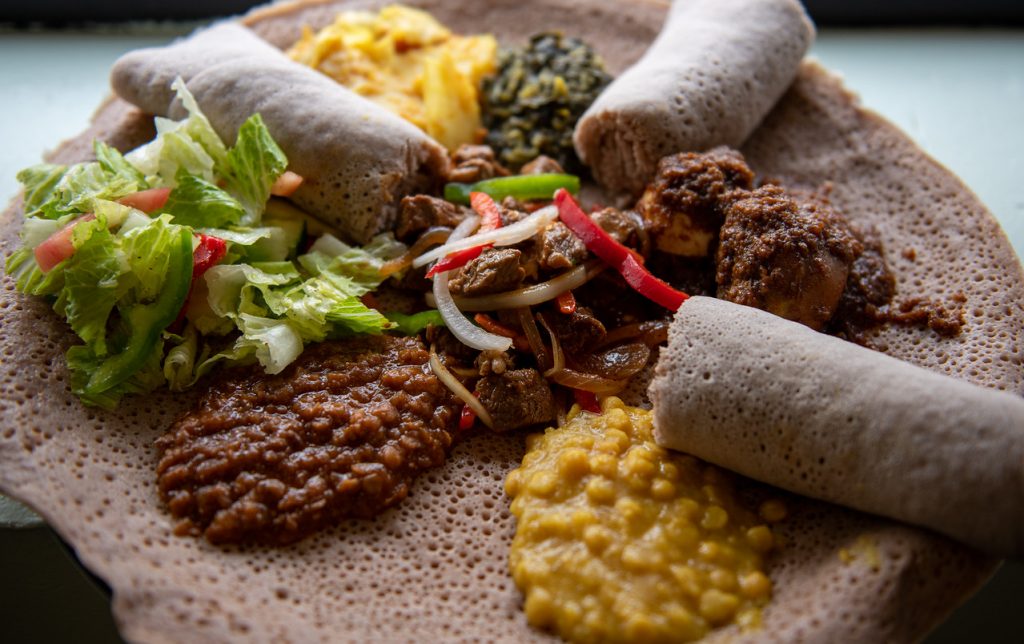 What was your goal in working with Step Out Buffalo?
"We started working with Step Out Buffalo in the fall of 2019 to help build awareness and community participation in our annual fundraiser, Buffalo Without Borders. We knew that folks who had attended Buffalo Without Borders in the past were likely to attend again. Still, we were really interested in attracting new attendees and folks who may not have a relationship with the Institute. We knew that with the breadth of Step Out Buffalo's reach into the community, we'd have a great opportunity to connect with new supporters and continue to grow support for the refugee and survivor community in Buffalo. During 2020, we pivoted our Buffalo Without Borders to a carry-out dinner series in alignment with public health and safety concerns during the pandemic. Step Out Buffalo was an integral part of our communications strategy for the new event, which sold out in the fall. The event's success allowed us to continue to provide vital programs and services to our clients during a really challenging time."
What did you like most in working with Step Out Buffalo?
"We are really impressed with the professionalism of the content that Step Out Buffalo produces. It's incredibly thoughtful, engaging, and always keeps our mission at the forefront. We also appreciate the diversity of their audience. We've been able to connect with new supporters at events AND build our social media audiences because of our work with Step Out Buffalo. Michael and the Step Out team are so flexible and driven by what we need to succeed in our promotions. The team is friendly, professional, and always willing to work with us to promote in the best ways!"
Campaign Insights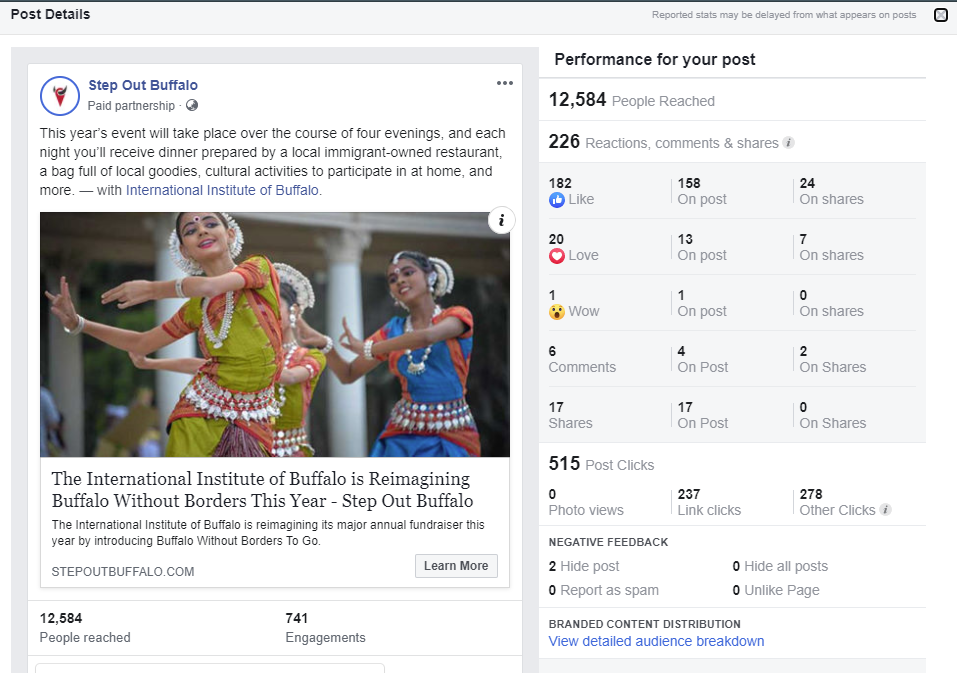 What They Got:
Step Out Buffalo Premium Event Package | Includes a Spotlight Article, Giveaway Hosting, Social Media Story, Banner Ads, Email Takeover, and Sponsored Event Listings all at a discounted rate. This package provides the best of everything we offer from cool creative features to event promotion items, all geared towards boosting an event's visibility across the publication.

Reach:
18,478 Facebook Total
181,973 Impressions Total
52,926 Email Opens
3,630 Social Media Story Views First Slide
Clicks:
Total Clicks: 2,037
Cost Per Click: $1.71
Growth:
3.6% (74 Instagram Followers)
38 Emails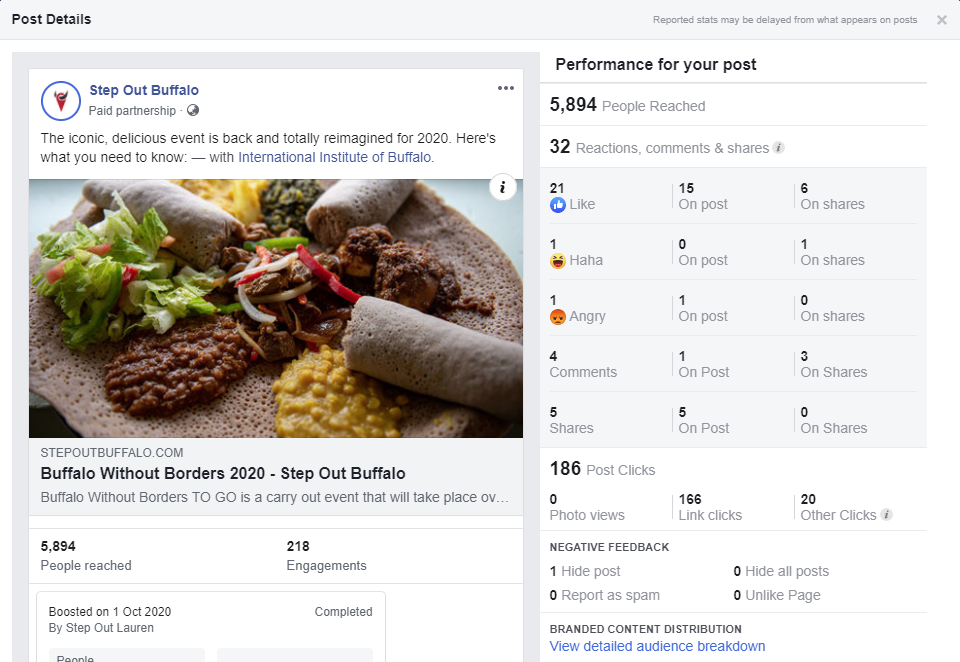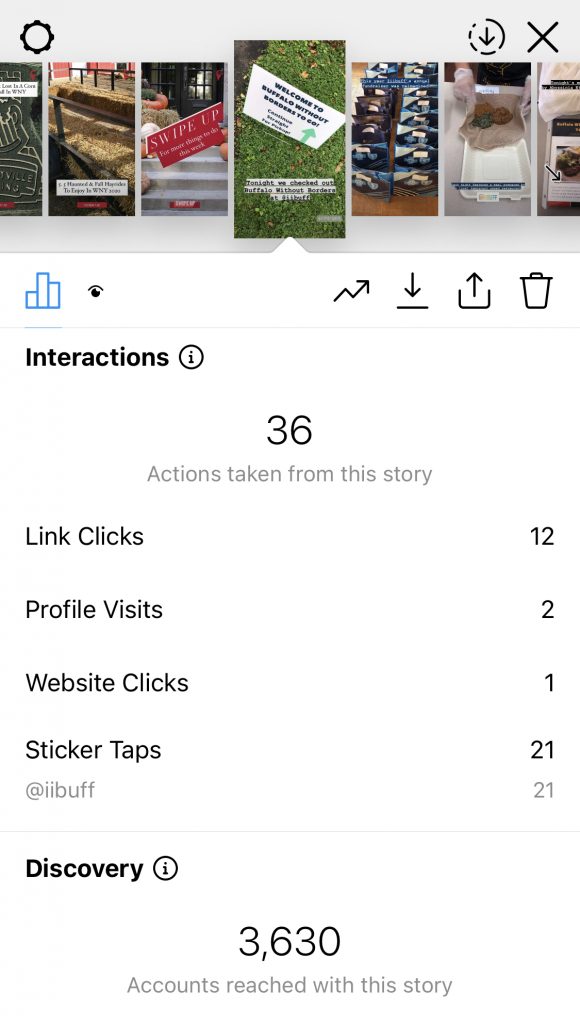 International Institute of Buffalo (IIBUFF)
Website: www.iibuffalo.org
Instagram: @iibuff
Facebook: facebook.com/iibuff
---
Contact Us
Step Out Buffalo offers advertising options for local businesses throughout WNY. If you're looking for a creative and effective way to reach your target audience, let's chat. Contact us for more information on our advertising packages.