Photo courtesy of Panorama on Seven
Panorama on Seven is a casual bar and restaurant with a modern lounge atmosphere. Situated on a 7th-floor vista adjacent to the lobby of the Buffalo Marriott at LECOM HARBORCENTER, Panorama on Seven officially opened in the fall of 2015 after the opening of the Buffalo Marriott at LECOM HARBORCENTER.
Located directly next to the KeyBank Center, Panorama on Seven even offers direct access to the arena. Inside they offer unique styles of seating, including sofas, lounge seats, overstuffed chairs, bar seating, and traditional tables and chairs with the best views of Buffalo, Lake Erie and Canalside.
On the menu they have prohibition-style cocktails and a rotating Southern European-inspired menu with items that have a local Buffalo flair. Everything at Panorama on Seven is made in-house, including the desserts which are crafted by their own in-house pastry chef.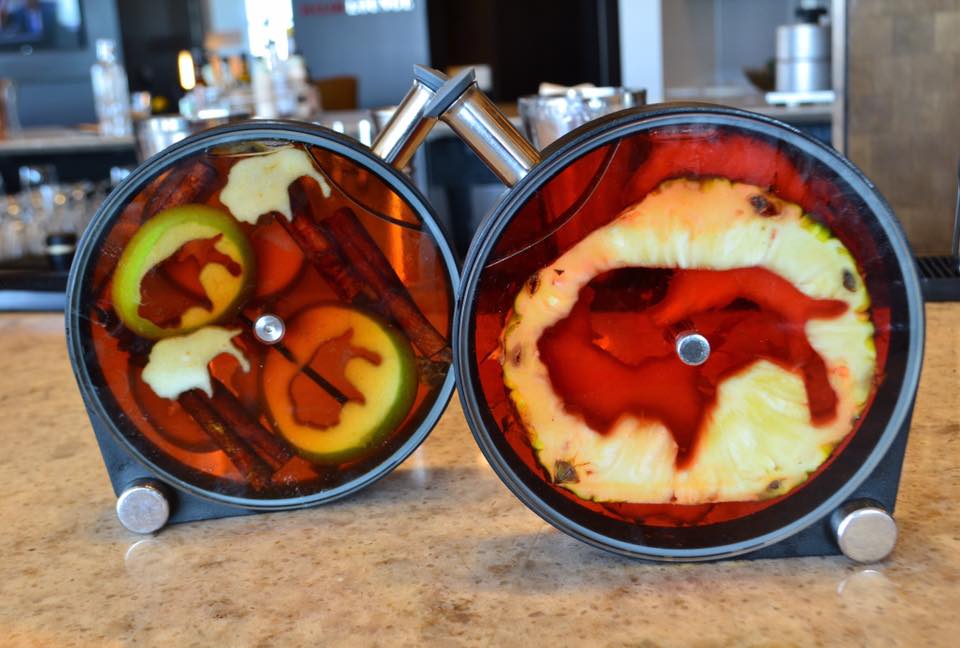 When Panorama on Seven wanted to put their restaurant in front of a new audience, they turned to Step Out Buffalo to help them achieve their goals. They purchased a Shop Local Package from our advertising options, which helped their business get more than 250,000 impressions.
Q&A with Panorama on Seven's Sales Office Coordinator, Jennifer Viterise
What is the most important marketing tip you would give to someone just starting a business?
"Use the resources around you! Being situated right next door to the KeyBank Center has helped us immensely and we work with their team constantly to help promote our restaurant/hotel and do fun giveaways that keep our customers engaged."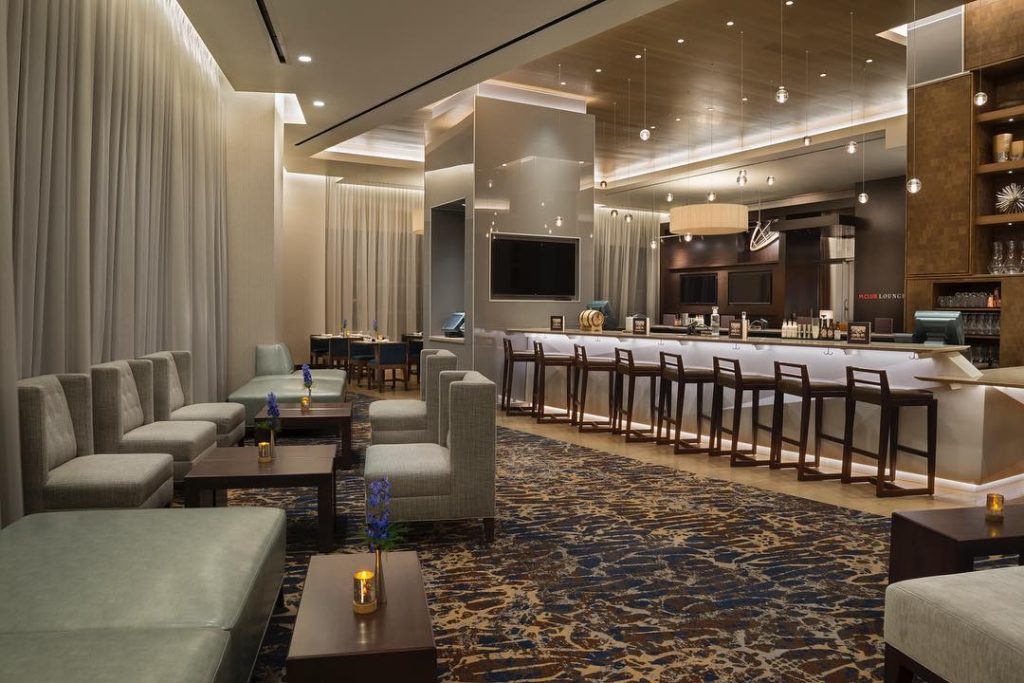 What was your goal in working with Step Out Buffalo?
"We wanted to get the word out there about our unique 7th floor restaurant! Step Out Buffalo was able to assist us in developing creative ways to promote our restaurant through live Instagram stories, Reels, and giveaways! This gave us a lot of exposure and interactions to our page."
What did you like most in working with Step Out Buffalo?
"We were able to work with Michael who was extremely organized, creative, and truly cared about our success! Their team is highly motivated and knows how to create successful campaigns for your business."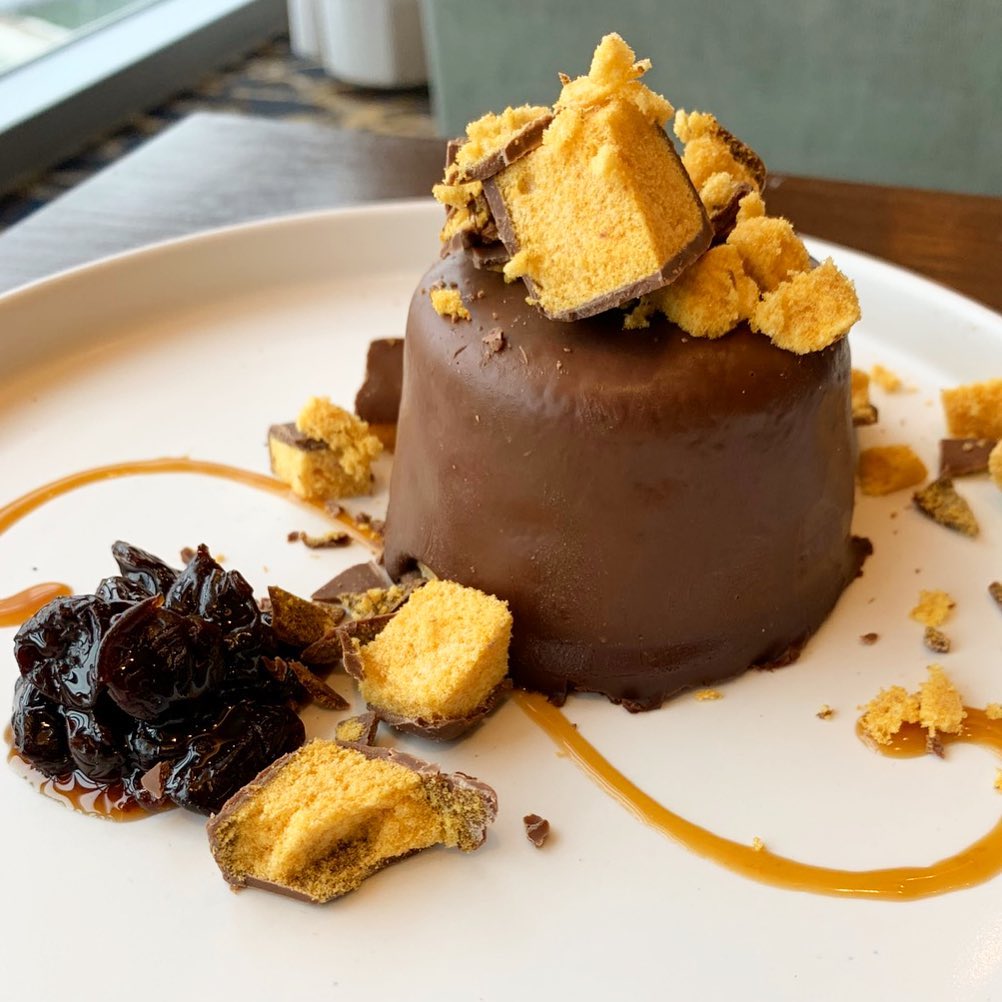 Campaign Insights
What They Got:
Step Out Buffalo Shop Local Package| Includes two Spotlight Articles, a Live Social Story & Instagram Reel, Featured Business Listing, a Giveaway Hosting, Banner Ads, and a SOB Deal Listing in our email and on Facebook. This package helped Panorama on Seven have constant visibility on the Step Out Buffalo website and other channels including social media and email.
Reach:
44,217 Facebook
79,69 Banner Ads
49,339 Email Opens
101,436 Instagram Reached
31,400 Instagram Views
Clicks:
Total Clicks: 4,078
Cost Per Click: $0.49
Growth:
Growth: 25.76% (700+ followers)
589 Emails Collected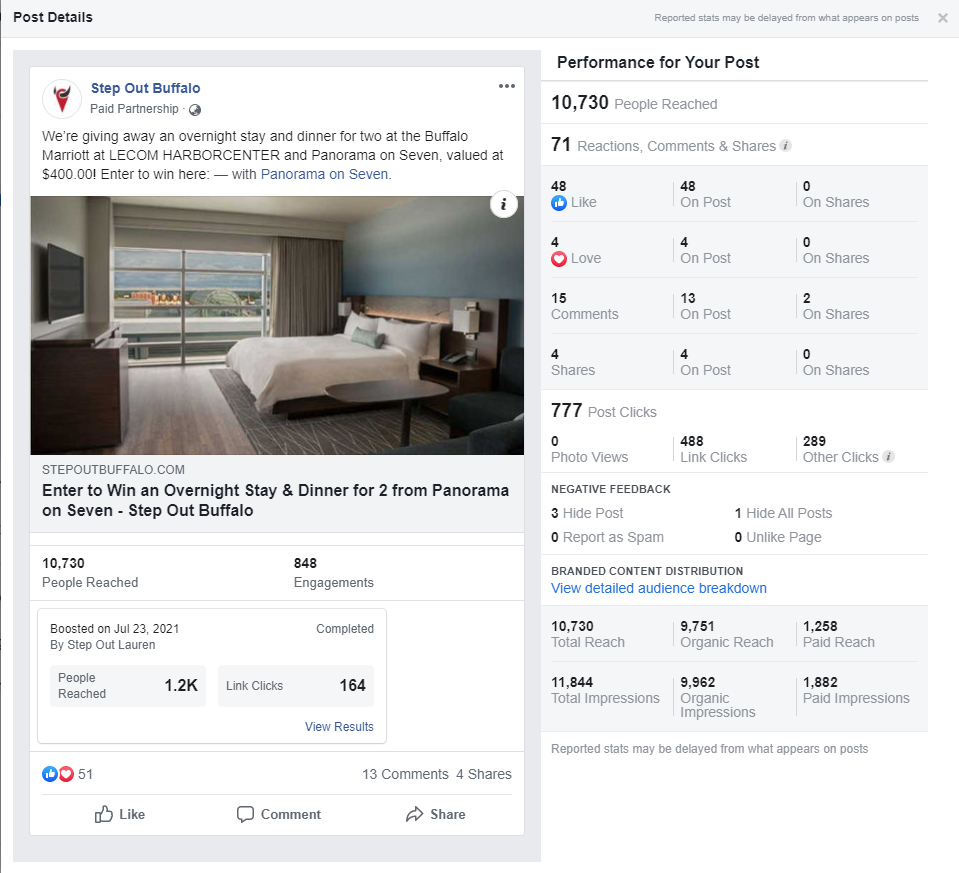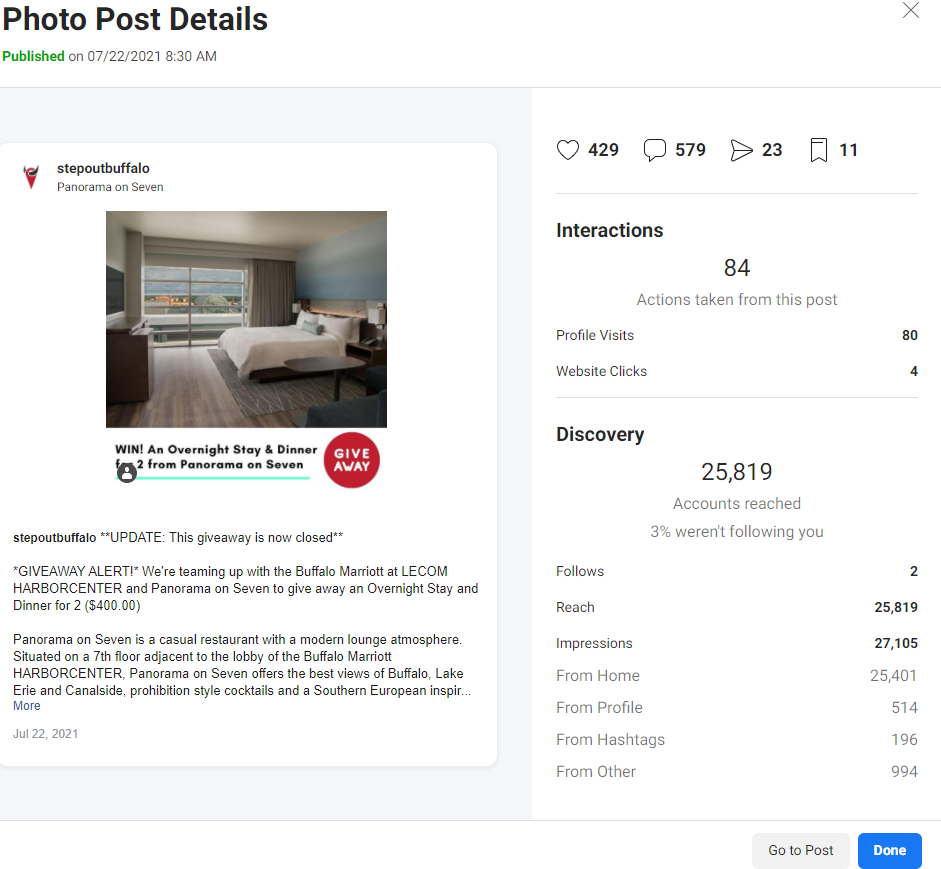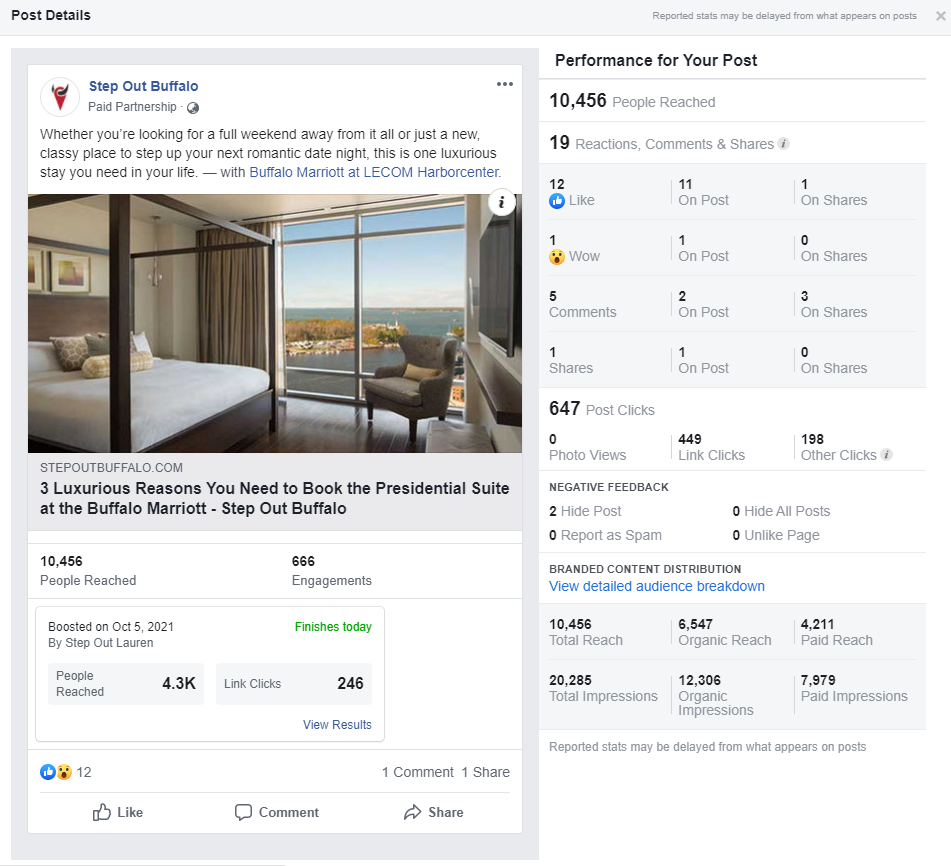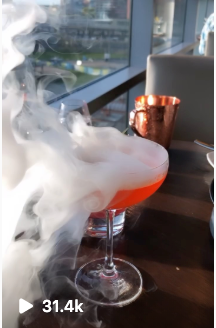 Panorama on Seven
Website: panoramaonseven.com
Instagram: @panoramaonseven
Facebook: facebook.com/panoramaonseven
---
Contact Us
Step Out Buffalo offers advertising options for local businesses throughout WNY. If you're looking for a creative and effective way to reach your target audience, let's chat. Contact us for more information on our advertising packages.