Updated: October 2021
Love it or hate it, partaking in events is a valuable marketing strategy.
We've said it before, and we'll say it again: event marketing is major. Event marketing introduces people to your brand, develops meaningful relationships, and helps people remember your brand. There are different ways to get involved with event marketing – participating and hosting.
More and more businesses are doubling down on hosting their own events… and for a good reason. Event marketing ROI (aka return on investment) is very, very real, which is why plenty of local businesses are making moves and reaping the rewards. Not only can your business increase its profits by hosting events, it can also generate a huge marketing buzz that will keep paying off long after the event is over.
So how do you get in on all the action? We created this event marketing guide to answer the 5 Ws about hosting events – who, what, where, when, and why. No matter how big or small your business and no matter the size of the event you're looking to create, hosting your own events can have a seriously huge pay off in the long and short term, as long as you do them right.
Who can benefit from event marketing?
The short answer? Everyone! Every business is different, but the majority of marketers agree that event marketing is the single most effective marketing channel. Start by identifying your goals for hosting an event, then designing and marketing your event with these goals in mind.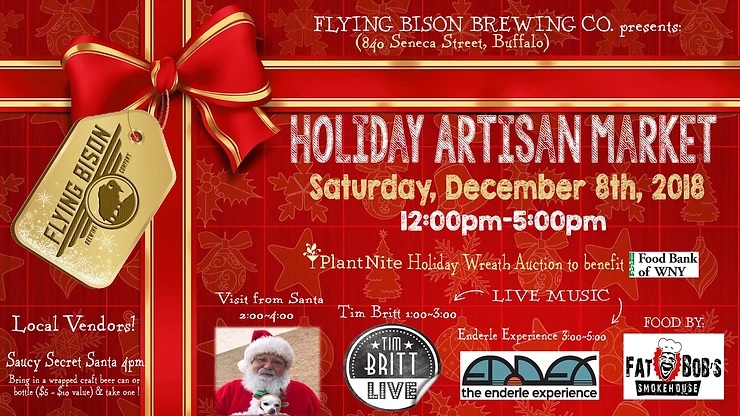 Event marketing works for businesses of all types and sizes, from major media companies like Step Out Buffalo to restaurants, bars, and retail shops to individual artisans and craft-makers. Take holiday markets for example. Everyone and anyone can host one, simply scale yours to meet your own capabilities and invite vendors who's goals align with yours.
Huge events like our Makers & Shakers market have 130+ vendors whereas a moderate size event like WNYBAC Last Minute Panic Sale's features around 40 vendors each year. You can even host a mini pop-up market right inside your tasting room like Flying Bison Brewing did with just a handful of vendors. No matter the size, make sure your location, days, and size match the goals you've set for your event and the ability you have to carry out the event, then make it happen.
What is the type event I should be hosting?
Basically you should be hosting any event that will align with your goals. Want to get more foot traffic? Host a event. Want to encourage sales and awareness of a new product? Host an event. Want to highlight a new menu item? Host an event. Want to showcase your space for a specific type of use? Host an event.
Humans react to experiences, so any time you can showcase something through an experience people will have a better and deeper understanding of it. Marketing your brands, products, and services through face-to-face interaction aka at events gives you a valuable promotional strategy no matter your type of business. Think of fun ways to get people to interact with your business, then see if you can create an event that will give people that one of a kind experience.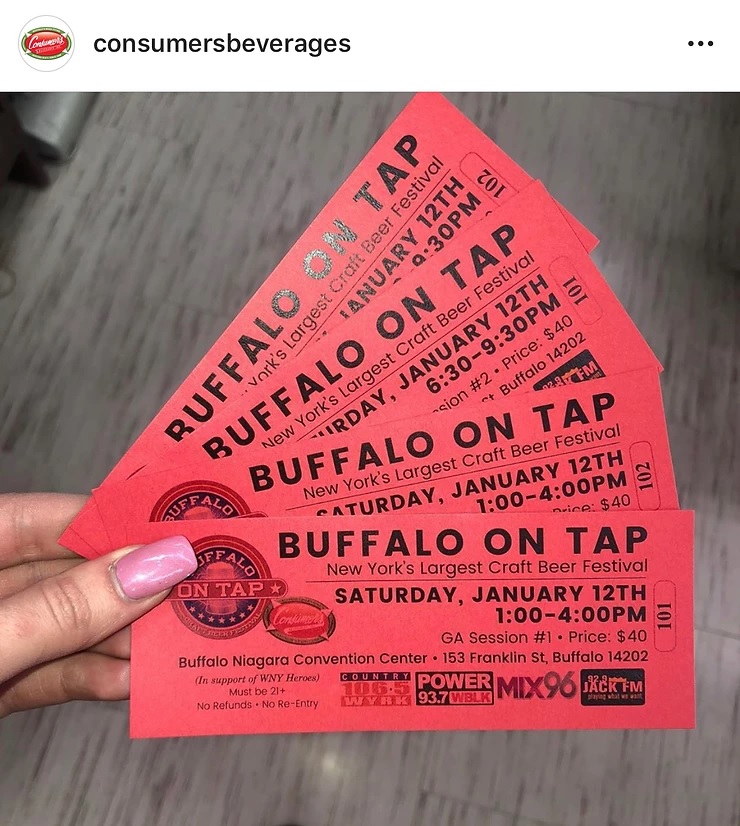 When is the best time to get into event marketing?
If you're brand new, don't dive into the world of event marketing immediately. Take some time to work through the initial challenges and problems that often come with event planning. Attend several other events and see what works, what doesn't, what you can apply to your own events.
Timing is everything, so plan seasonally. If you're planning ahead for summer, think about hosting an outdoor event. Fall is good for "fall-y" events, November and December are great for holiday markets, like Hotel Henry's. When your events reflect what's happening right now, people are much more likely to attend. Again think about your goals with hosting an event and the time of year with which that works best.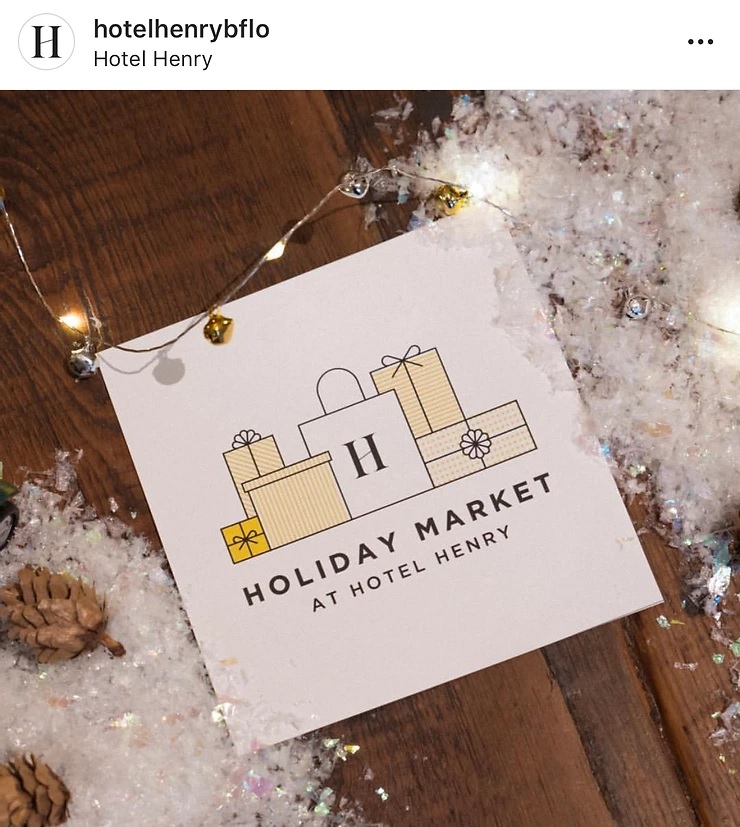 Where should you host your event?
The beauty of Buffalo is there are so many places to choose from. Finding the right venue really depends on the type of event you're planning, your budget, and your guest list. Think about where your prospective attendees live, work, and play; how much space you'll need; what kind of vibe you want to create; and what you can logistically afford. Answering questions like these will help you decide on the best spot to reserve.
Take Nigh Road Farmhouse for example. They organized the first-ever holiday boutique bar crawl in East Aurora, which was an event that benefited both their shop as well as others nearby. They and everyone involved used their own stores as the "event spaces" and encouraged attendees to visit each one by creating multiple mini-parties at participating businesses. Nigh Road succeeded in creating a buzz for their own business, and by involving other nearby shops and restaurants they increased the events appeal (and marketing power) ten-fold. In the end they ended up drawing people to East Aurora, creating a steady marketing buzz, looking like a team player, and getting lots of new people into their – and that's a win for the whole neighborhood.
Also keep in mind that different spaces works better for different types of events. Maybe a full-neighborhood wide crawl doesn't work for you and your event goals. Some other fun ideas include simply using your own venue, or using bars, restaurants, hotels, event centers, outdoor spaces. Just make sure you think of all possible angles for the venue – for example, an outdoor space may be large and cheap, but you also have the ever looming threat of weather. Bars and restaurants may be unavailable on the weekends due to their business, event centers may be pricey. Other fun ideas could involve teaming up with other local businesses to host a street festival, or if you have a smaller budget, hosting your next event at your own storefront or renting an affordable event space like the Georgette for your party.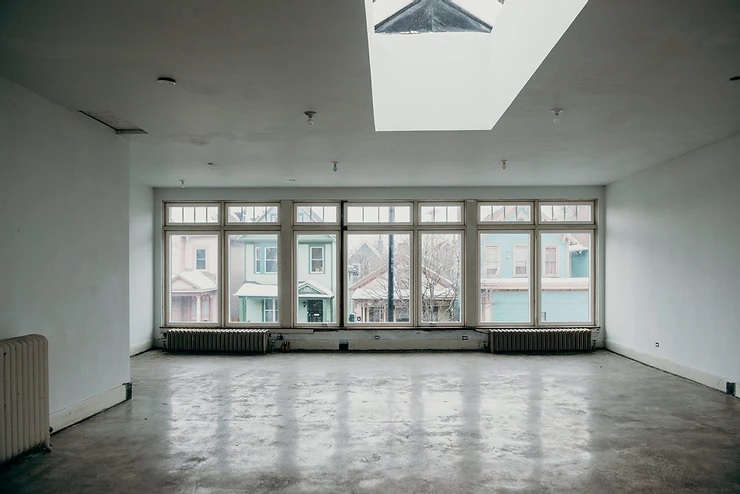 Why should you host your own event?
As you may have realized, event marketing's strength is its focus on face-to-face communication. If your events make a memorable impact, you gain loyalty. And customer loyalty is valuable af. In addition to (ideally) turning out a profitable event, a successful event ensures that your business' reputation for quality, fun events, products, and experiences will provide immense value in the long term.
When people see your name over and over within different contexts, they start to take notice and remember you. Take advantage of utilizing different events and different themes as different chances to show off multi-faceted aspects of your business. The more ways you can show off your business the more chances you have to catch someone's attention and create lifelong customers.
At the end of the day if you're not investing in event marketing, you're missing out. If your competitors are investing in event marketing and hosting their own events, make sure you keep up by hosting your own events and positioning your business as a go-to in your industry. There's nothing that can sink a business more than not staying afloat with competitors, and if your competitors are creating fun unique experiences for people then you should be, too.
________________________________________________________________________________________________________________________________
Want to know more about promoting your business on StepOutBuffalo.com? Contact us!
At Step Out Buffalo, we help businesses promote themselves and their events on our website, email, and social media channels. Our team is comprised of experts who know exactly how to make your business or event stand out, and we'll put you in all the right places so you get noticed by all the right people. Hit us up if you'd like to learn more about our business and/or events-based promotions – there's a reason 94% of our readers go places they've seen on StepOutBuffalo.com