Updated March 2023
These days, it's absolutely essential that businesses of all types set up some type of e-commerce platform.
Online shopping is only getting more and more popular, and it's safe to say that it's not going anywhere anytime soon. 
Side note: if you're a service-based business that's not using ecommerce yet, what are you waiting for? Check out our article on 5 Easy Ways Service Based Businesses Can Leverage Ecommerce for tips on how to get started!
But once you're set up with a Shopify, a Squarespace website, or any other type of online store, the next step is installing Google Analytics to track where customers are coming from and how they're interacting with your website.
What is Google Analytics?
Regardless of what type of website you have, Google Analytics will be crucial to your digital marketing success.
Google Analytics is a free Google product that helps you better understand your customers by collecting all sorts of data about them while they're on your website. This can include things like:
User location
How much time users spent on your website
What pages they entered on, interacted with, and exited from
How users found your website online
What device users visited your website on (phone, computer, or tablet)
And much more!
Thankfully, the majority of ecommerce and website platforms make it extremely easy to integrate your website with your Google Analytics account. And once you have Google Analytics installed (and give it a little bit of time to collect data), you'll have access to dozens of reporting tools that you can leverage to improve your business's marketing strategies.
But let's not get ahead of ourselves— first you'll need to create a Google Analytics account and integrate it on your website.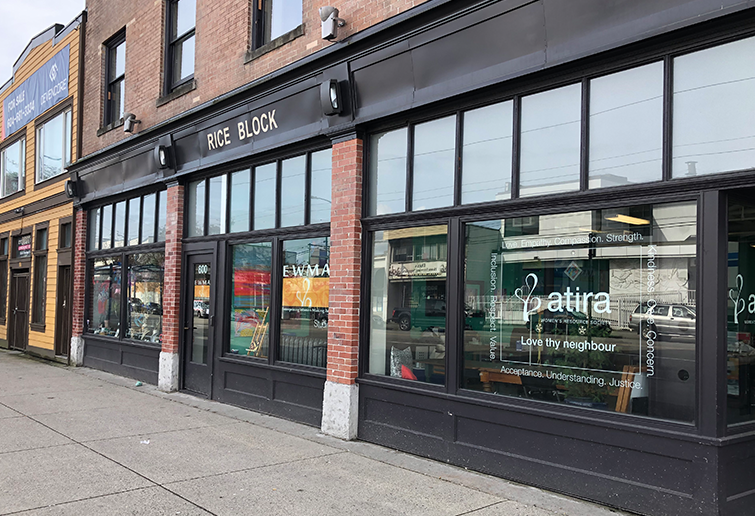 How to Set up Google Analytics on Your Website
First, you'll want to create a free Google Analytics account and a Google Analytics property for your website. (This works best if you pair it with a Google account you regularly use for your business.)
If it's your first time using Google Analytics, you'll click "Set Up For Free" and follow the prompts from there. It will ask you to name the account, name the property, and provide additional information about your website/business.
Once you've created a Google Analytics account, a unique tracking code will automatically be created for your website that will track user data once it's implemented. It's as simple as that! All you need to do from there is copy and paste that code into the <head> section of your website.
Most website providers make it super clear on the back-end where you should be copying and pasting this code and how much of it is actually needed, but you'll want to refer to your website provider's specific instructions if you have any questions along the way.
Pro-tip: After copying, pasting, and saving your tracking code on the back-end of your website, it's important to make sure that everything is set up properly by checking if Google Analytics is tracking in real-time.
You can do this by navigating over to Realtime -> Overview on the left menu and opening your website in a separate tab. After a few seconds of your website being open in a new tab, you should see a new active user on the site, and you'll know that you're good to go!
For in-depth, step-by-step instructions on how to create a Google Analytics account & install the tracking code on your website, this video is a great place to start.
How to Track Where Users Are Coming From in Google Analytics
So you've got your website set up and Google Analytics is tracking users in real-time. After giving Google Analytics a substantial amount of time to collect data (we recommend about 3-5 weeks before solid trends really start to appear), you can dive into the reporting to take a look at where the majority of your customers are coming from.
In the left-hand menu, you'll want to look at Acquisition -> All Traffic -> Channels. Set the date range in the top right corner to the span of time you want to look at (the previous week, the previous month, the previous quarter, etc.) and add a comparison if you want to (week over week, month over month, etc.).
From there, you'll be able to see all of the different types of website traffic that occurred during that time period. A few of the most common types of website traffic include:
Types of Website Traffic
Organic Search – Traffic from unpaid "organic" search results
Paid / Display – Traffic from paid ads displayed on Google or other search engines
Referral – Traffic from other websites (i.e., if you have a business listing on Step Out Buffalo that links back to your website)
Direct – Traffic from users typing in your website URL directly into their browser
Social – Traffic from any and all social media platforms like Instagram, Facebook, etc.
So how is knowing where customers are coming from helpful to your business?
For starters, you can take a look at these trends over time and take stock of what's working and what's not when it comes to your marketing strategy. For example, maybe you're killing it on social media, but didn't realize how low your website's organic traffic was. In that case, you might want to consider setting up a Google My Business listing or learning more about how SEO works to increase overall traffic to your website and help new customers find you easier.
You can also use this report to measure the success of campaigns you create on specific channels. For example, if you notice that a huge spike of visitors came to your site from an email blast you sent out last week, maybe take a look at the email you wrote to try to find out what really resonated with customers. Was it the general topic of the email, a coupon code, an exclusive deal, or something else? How can you build on that success or recreate whatever worked to make your next email blast even more effective?
Bottom line
Having a clear understanding of how potential customers are 1) finding and 2) interacting with your website is going to help you make literally any future digital marketing campaign that much stronger by having data to back up any and all decision-making that goes into it. And stronger marketing campaigns backed by analytics = more sales for your business.
For a deeper dive on all things Google Analytics and even more fun reports to play around with, be sure to check out our article 5 Reasons Your Business Should Absolutely Be Using Google Analytics. Happy analyzing!