Guest post by David Schaub, Owner & Host of WNY Entrepreneur Podcast
I truly believe Covid-19 hasn't affected networking as much as one might think. I would argue I've networked way more during Covid-19 than I have ever before.
People were and still are less busy since we are forced to not travel, work from home in a lot of cases and we can't be the busy body we were before. The opportunity is there if you approach it the right way.
I've done a ton of zoom calls especially in March, April & May where I've done 1 on 1's with entrepreneurs I've never met before and strengthen current relationships with clients, friends and local business owners. People want to know who they can turn to when times are tough and they don't have answers. My question is are you that for them?
I could write 20 pages on networking. What has worked, what has failed, and everything in between. For this, I've decided to go in the direction below to provide a different viewpoint on networking and connecting with local business owners during these unprecedented times. I hope it's what you're looking for. If its not, I'd love to answer your questions over email at David@WNYEntrepreneur.com. I am here to help. 
In this post we'll cover:
Networking myths and misconceptions
Tips for making real connections
A little background about me first in case you are wondering. I'm David Schaub. I own and host the WNY Entrepreneur Podcast and we help local entrepreneurs take the next step in their own businesses. We do this by podcasting and running local events throughout the year. We have over 2500 local entrepreneurs subscribe to our email and have thousands of downloads of our podcast episodes. I've done this through networking and providing value first. I appreciate the chance to share what has worked for me in networking. I own a few other businesses. My passions are learning and sharing with like minded people locally in WNY. I'm married to my wife. Amber. We have a fur baby named Leo. You can check out more about me here.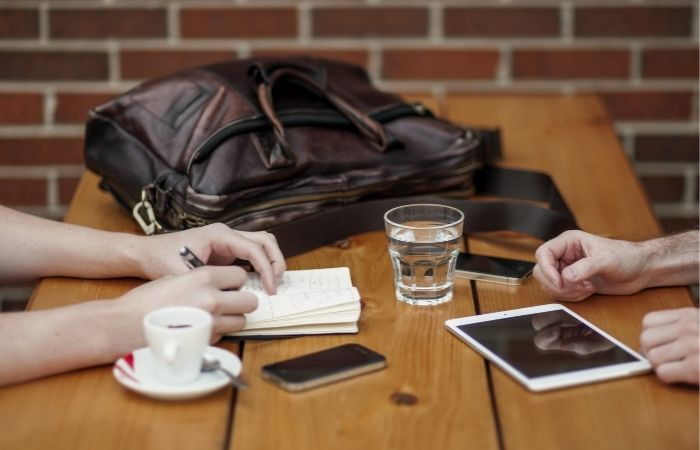 Networking Myths or Common Misconceptions in Networking
MYTH #1: It takes years and years to build a good network. It also takes a lot of time.
Truth is, it does not take years to build a good network or to be known as a good networker. It takes intentionality, reaching out and giving to others first. 
Most people think it has taken me 10 years to build my network, big networking events, and real relationships in business in the entrepreneurial community in WNY. That is wrong. It's taken me 19 months of consistent weekly connecting and giving to others asking very little in return. Its playing the long game but it doesn't take long to build real connections.
Some of you must be thinking "Wow Dave, you must have a lot of time on your hands".
The exact opposite actually. I traveled across the US speaking on leadership and entrepreneurship to college students for most of 2019. Some weeks I was on a plane traveling to multiple destinations a week.
During the past 19 months, I was in the middle of the 9 month wedding engagement, planning most of the wedding myself since my wife started her new teaching position, sold my old home, bought a new home, remodeled it, moved into my moms home while we were waiting to close on our new home, while going through a crazy IRS audit. This was happening while I was trying to network and truly make a difference in the local community, chasing my passion of creating WNY Entrepreneur podcast and building my network for events. This was also while owning a franchise for a publishing company with 5 employees.
It takes minutes and even seconds to reach out to someone to grab a cup of coffee or do a zoom meeting. Entrepreneurs want to connect. Just ask. It can only take 30 minutes to hear someones story, get personal, and help them where you can. Remember, when you give to them and hear them talk, the right people will want to do the same in return for you. 
MYTH #2: I absolutely need to go to networking events every week or as much as possible to network. It sucks I can't do this during covid.
Reality: Real connection doesn't happen at networking events. It happens 1 on 1.
The point of networking is to find business or make real connections with entrepreneurs right?
The reality is people aren't going to refer you business when they don't have a heartfelt connection with you. And people usually do business with people they trust. At networking events, you get business cards and a 10 second glimpse of someone. But you aren't making real connections there.
One networking event a month with 30 people can give you all the connections you need to build true genuine business relationships. Zoom networking included. There are plenty of free options in Buffalo including G.R.O.W Buffalo Business on Facebook. Free networking every week is available if you're actually searching for it. Be intentional.
This next statement is important and I want you to catch this.
Those who go to networking events and do not reach out or follow up to grab coffee/lunch with people after are wasting their time in my opinion.  
Always follow up with those who seem genuine, that seem like they would be a great connection and that you think you can provide value to (not necessarily buy your services/products). Even if they can't be a client or can provide no value to you, reach out anyways. I've learned to not prejudge. If someone comes across genuine, interesting and would be a good conversation, I always ask to grab a cup of coffee.
Tips for making real connections and making the most of networking
Tip #1: Always ask "How can I help you, TODAY?"
Not with your services or products. But simply ask how you can help them.
This is seems like a no brainer, at least to me. But 99% of people don't do this. They only ask to help if it involves their products or services or after I ask them this exact question first.
This is has been my secret formula for connecting and building relationships. I simply ask at the end of our conversations:
"Before I leave here today, How can I help you? Who can I connect you with? A certain category or person i might know… Is there something I can help you with? Can I post something about your business on our social media? I want something tangible I can help you with right now if at all possible." 
Most of the time I fulfill their request on the spot. I connect them to someone I know via text or email right there. I post something about their business on social media or ask my employee right there via email to fulfill their wish so I know for a fact it gets done.
I do that for 2 reasons:
To show them I take helping them seriously and that they are important to me. 
So I know it gets done because as soon as I leave a meeting I'm onto the next thing and I will forget. 
And I try my hardest to do something without asking anything in return. Its amazing how much we can help others without actually buying something. I'm amazed how much we can help someone in just a few short minutes of intense focus on them and their needs.
Build your community and then watch your community want to do the same for you in return. 
Tip #2: Use "Calendly" to set up meetings to network
If you aren't using Google calendar and the system Calendly to set up your meetings you are missing out. Both are free services. 
I don't know about you but I don't have time to go back and forth over email on what days and times we both can meet and where. That takes time and things get lost in translation.
All I say to those who want to connect, grab a cup of coffee, or someone I want to set up a meeting with, is send them my Calendly link. 
Calendly syncs up with my Google calendar so it knows when I am free and the places I like to meet, or gives the person I'm meeting an option to choose where we meet. Alternatively they can choose a zoom meeting if they'd like. It's a free service that maximizes my schedule and helps not to waste my time and mental capacity sorting out times and days to network and meet. Check it out at Calendly.com.
Tip #3: Be consistent in going to networking events
Most people need to meet you 3-4x before actually remembering your name or an idea of what you do for work. I'm 6 foot 7 so I stand out, literally. People forget my name and what I do for a living and I've met them 2-3x in a year. People need a reminder of you a bunch of times before they actually remember you. That or a 1 on 1 heart felt connection. 
People are busy and they don't remember much these days. We need to give them a reason to remember.
Shameless Plug if you want to network! Speaking of Networking events, if you are ready to network in person while adhering to covid guidelines you can subscribe to our free email list so you are notified of the next WNY Entrepreneur in-person networking event. We often donate the general admission tickets to a local non-profit. You can add yourself to the email list, here.
Questions or thoughts? You can email me at David@WNYEntrepreneur.com.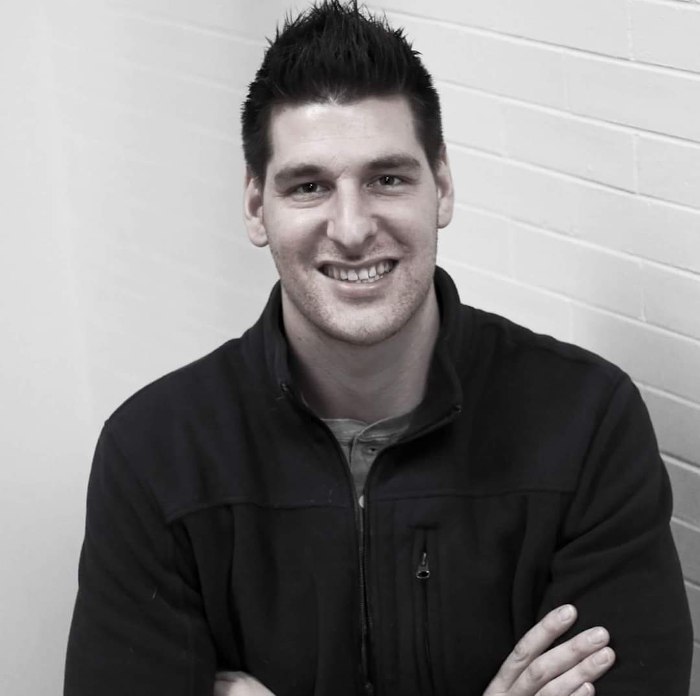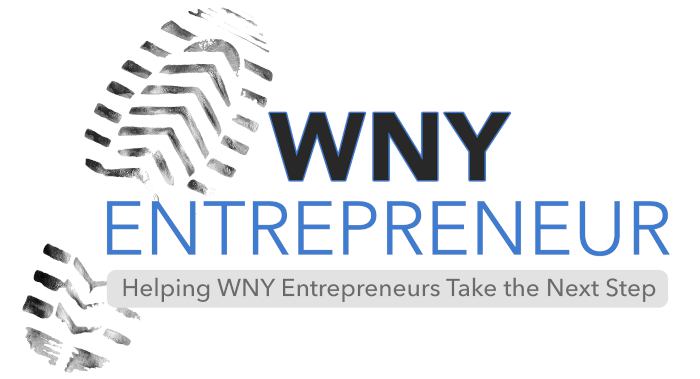 This post was written by David Schaub, owner and host of WNY Entrepreneur Podcast. To reach out email him at David@WNYEntrepreneur.com.