Photo courtesy of Panorama on Seven
Updated July 2022
Here at Step Out Buffalo we're all about supporting local businesses. Through our advertising we help businesses just like yours reach thousands of our readers and followers across Step Out Buffalo's website, email, and social media channels. Keep reading to learn more about Step Out Buffalo, Step Out Buffalo Business, and how our advertising has helped local WNY businesses!
---
Step Out Buffalo Business, aka what you're on right now, is the marketing and advertising branch of Step Out Buffalo, a hyper-local media company that helps you love where you live by highlighting the best of Buffalo and WNY. As the leading destination for finding the best things to do, places to eat and drink, shops, and more in the area, we help connect residents and visitors to local businesses, organizations, and awesome ways to experience our region.
The Step Out Buffalo brand is all about embracing everything our hometown has to offer, and we are admittedly very pro-Buffalo in all that we do. Each month over 1 million of our pages are viewed by Western New Yorkers and visitors alike looking to discover the best events, things to do, shops, nightlife, and local businesses in our great region. We also reach an additional 2 million people per month between our social media channels and email marketing, most of whom are looking to connect with Buffalo businesses.
Through Step Out Buffalo Business we help local businesses across all industries reach new audiences and customers through promoted editorial content across our website, social media platforms, and email marketing channels. Our small team is dedicated to helping our city grow by showcasing everything the Queen City has to offer by creating engaging, organic content that puts your business in front of the right people in the right places in all the right ways so that you can reach your goals.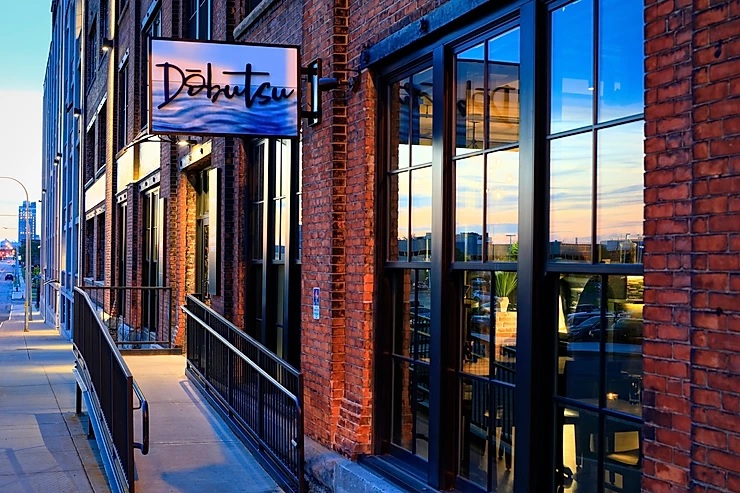 Meet 4 WNY businesses in the food industry who saw increased business as a result of advertising with Step Out Buffalo:
1) Case Study: Dobutsu – How One Local Restaurant Increased Their Visibility & Foot Traffic
Dobutsu is a casual American Pacific restaurant located in Downtown Buffalo. Dobutsu's desire to educate customers on their restaurant's offerings beyond seafood prompted them to begin working with Step Out Buffalo in November 2018.
According to Connie Roberts, the owner of Dobutsu, they decided to advertise with Step Out Buffalo for two reasons: affordability and number of followers. Dobutsu immediately saw a 600% increase in traffic to their Restaurant Listing following the launch of their first 6-month marketing campaign with Step Out Buffalo.
Note: Dobutsu has now reopened as a new concept, Compass Run, with the same owners in the same location
2) Campaign Insights: How A Step Out Buffalo Event Package Helped IIBUFF Go Virtual
The International Institute of Buffalo (IIBUFF) was founded over 100 years ago to help foreign-born women who came to Buffalo after World War 1 acclimate and integrate to life in Western New York. Their annual fundraiser, Buffalo Without Borders, showcases food from WNY immigrants and refugees.
"We knew that with the breadth of Step Out Buffalo's reach into the community, we'd have a great opportunity to connect with new supporters and continue to grow support for the refugee and survivor community in Buffalo", says IIBUFF's Communications Director Lauren Maguire. "During 2020, we pivoted our Buffalo Without Borders to a carry-out dinner series in alignment with public health and safety concerns during the pandemic. Step Out Buffalo was an integral part of our communications strategy for the new event, which sold out in the fall. The event's success allowed us to continue to provide vital programs and services to our clients during a really challenging time."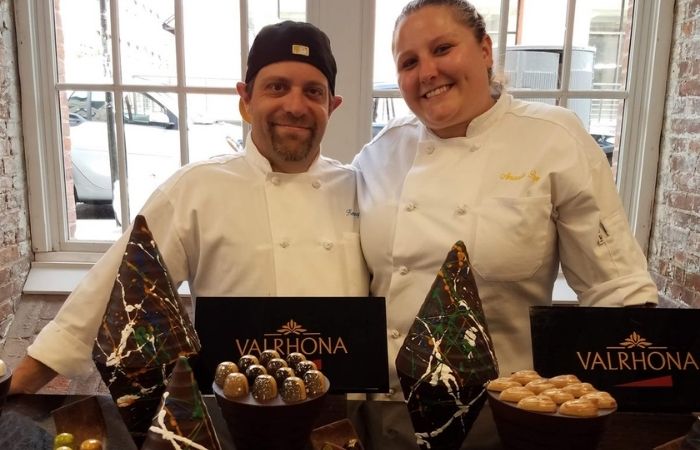 3) Campaign Insights: How The Sweet Whisk Used Instagram To Successfully Grow Their Business
The Sweet Whisk is a local sweets maker and shop here in WNY that creates and carries everything from bonbons to macarons to custom candy bars and everything in between.
"Step Out has helped us market and grow our brand in ways we didn't know were possible", says owner Amanda Page. "It was unbelievable to see the difference that proper marketing can do for your business. Our social media following, the foot traffic in our retail location, online & shipping orders all have increased greatly since we started working with them."
4) Campaign Insights: How Panorama On Seven Got 700+ New Instagram Followers & Grew Their Customer Base
Panorama on Seven is a casual bar and restaurant with a modern lounge atmosphere. Situated on a 7th-floor vista adjacent to the lobby of the Buffalo Marriott at LECOM HARBORCENTER, Panorama on Seven officially opened in the fall of 2015 after the opening of the Buffalo Marriott at LECOM HARBORCENTER.
When Panorama on Seven wanted to put their restaurant in front of a new audience, they turned to Step Out Buffalo to help them achieve their goals. They purchased a Shop Local Package from our advertising options, which helped their business get more than 250,000 impressions and 700+ new Instagram followers.
---
Learn more about our advertising options, check out some of our advertisers' success stories, read tips and tricks from our business marketing blog, and reach out to us to see how we can help promote your business here: stepoutbuffalobusiness.com
Follow Step Out Buffalo Business on Facebook and Instagram, and subscribe to our free email newsletter to get all our latest tips sent straight to your inbox!