Photo of Step Out Buffalo client, Becker Farms
Here at Step Out Buffalo we're all about supporting local businesses. Through our advertising we help businesses just like yours reach thousands of our readers and followers across Step Out Buffalo's website, email, and social media channels. Keep reading to learn more about Step Out Buffalo, Step Out Buffalo Business, and how our advertising has helped local WNY businesses!
Step Out Buffalo Business, aka what you're on right now, is the marketing and advertising branch of Step Out Buffalo, a hyper-local media company that helps you love where you live by highlighting the best of Buffalo and WNY. As the leading destination for finding the best things to do, places to eat and drink, shops, and more in the area, we help connect residents and visitors to local businesses, organizations, and awesome ways to experience our region.
The Step Out Buffalo brand is all about embracing everything our hometown has to offer, and we are admittedly very pro-Buffalo in all that we do. Each month over 1 million of our pages are viewed by Western New Yorkers and visitors alike looking to discover the best events, things to do, shops, nightlife, and local businesses in our great region. We also reach an additional 2 million people per month between our social media channels and email marketing, most of whom are looking to connect with Buffalo businesses.
Through Step Out Buffalo Business we help local businesses across all industries reach new audiences and customers through promoted editorial content across our website, social media platforms, and email marketing channels. Our small team is dedicated to helping our city grow by showcasing everything the Queen City has to offer by creating engaging, organic content that puts your business in front of the right people in the right places in all the right ways so that you can reach your goals.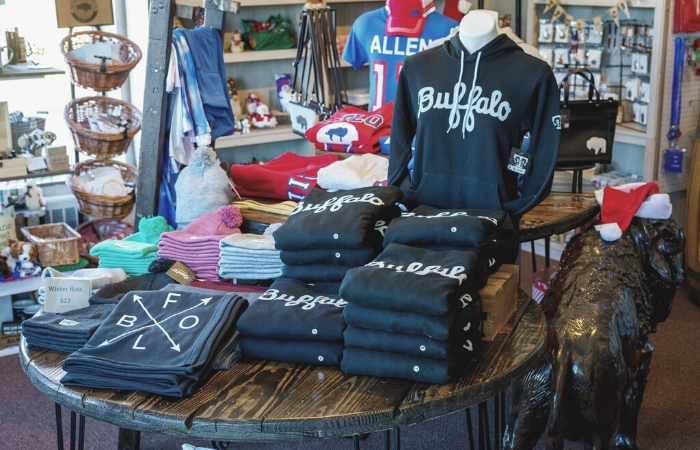 Meet 5 WNY businesses who saw increased brand reach and awareness as a result of advertising with Step Out Buffalo:
1) Case Study: Becker Farms – How A WNY Icon Changed One Facet Of Its Marketing & Reached New Heights
Owned and operated by the same family across five different generations, Becker Farms is a 340-acre working farm, open-air market, event space, hospitality operation, local tourist attraction and Western New York icon.
The farm has a long history of local advertising and Amanda Vizcarra, director of hospitality, said a highly successful previous Step Out Buffalo campaign convinced her the retreats could be advertised as a standalone campaign through Step Out.
"We chose to return to Step Out Buffalo because we had run a similar program in the fall of (2019) that we saw a really good response to," she said. "The first time that we actually considered using Step Out Buffalo was last fall, and we did it in conjunction with our regularly scheduled marketing budget, which included a mix of TV and print ads. We did see a really good spike in business, so this year we tried (Step Out Buffalo advertising) as a standalone campaign and it was abundantly clear that the investment was definitely worth it."
"I think that the approach of Step Out is very much more like a partnership than an advertising spend," she mused, "which is different from the relationships that I've had before with marketing firms. (Step Out) is very creative in how they present ideas. They softball-up ideas for us to work off each other. They have a ton of experience in what works and what doesn't."
2) Campaign Insights: How Panorama On Seven Got 700+ New Instagram Followers & Grew Their Customer Base
Panorama on Seven is a casual bar and restaurant with a modern lounge atmosphere. Situated on a 7th-floor vista adjacent to the lobby of the Buffalo Marriott at LECOM HARBORCENTER, Panorama on Seven officially opened in the fall of 2015 after the opening of the Buffalo Marriott at LECOM HARBORCENTER.
"[Our goal in working with Step Out Buffalo was] to get the word out there about our unique 7th floor restaurant! Step Out Buffalo was able to assist us in developing creative ways to promote our restaurant through live Instagram stories, Reels, and giveaways! This gave us a lot of exposure and interactions to our page."
"We were able to work with Michael who was extremely organized, creative, and truly cared about our success! Their team is highly motivated and knows how to create successful campaigns for your business."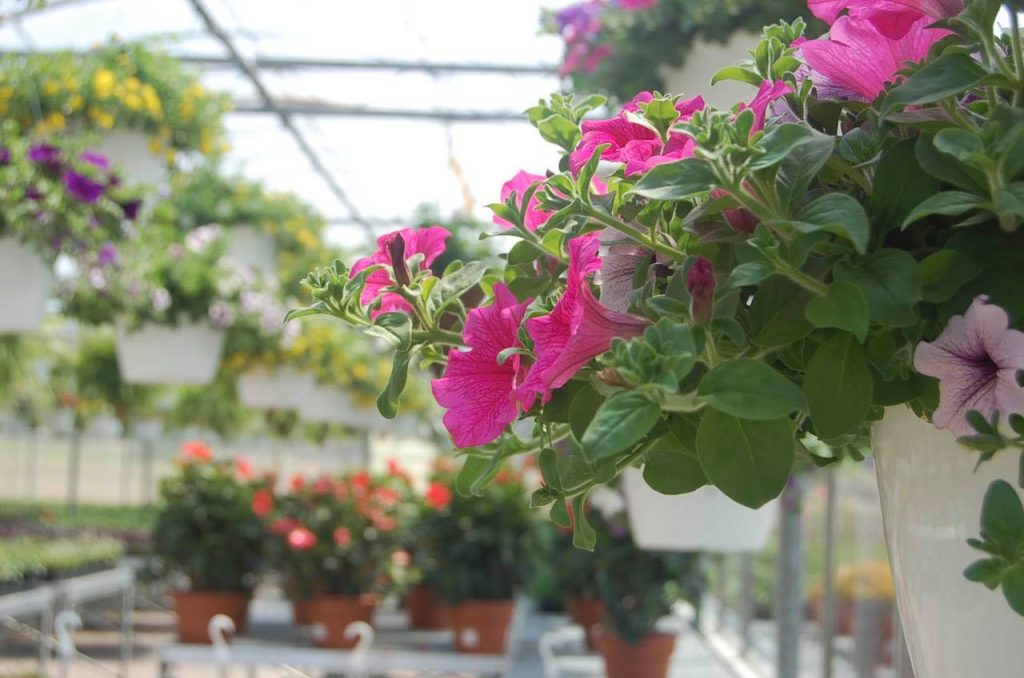 3) Campaign Insights: How Waterman's Greenhouse Reached A New Demographic & Increased Their Foot Traffic
Waterman's Greenhouse is a local greenhouse here in WNY that sells annuals, perennials, hanging baskets, mulch, landscape materials, planters, and more – and the business has seen several evolutions over time.
"Marketing can be in many forms", says Waterman's Greenhouse Communications Manager, Alexis Heim. "From advertising with a reliable source like Step Out Buffalo, to selling your product. Both are invaluable, as both are needed. Keeping an open mind for advertising is important. Joining Step Out Buffalo, was a big leap for Ethan Waterman and it required him to take a step outside of his comfort zone when it came to "non-traditional" advertising. Greg Waterman says, having staff that knows your product inside and out is extremely important as is selling quality product. If you don't care for your customer, someone else will."
"We wanted to reach a broader customer base. We are in the Southtowns and really wanted to reach more customers in the north towns and show them that we are worth the scenic drive. Working with [Step Out Buffalo advertising consultant] Michael Morgante is always effortless. He streamlines each step, is always available for questions or concerns, and is very fluent with every aspect of our campaign. Advertising with Step Out Buffalo is so easy and effective!"
4) Campaign Insights: How Buffalo Gift Emporium Expanded Their Business & Gained New Customers During The Pandemic
Buffalo Gift Emporium is a local shop that specializes in unique hometown gifts including everything from apparel and novelties to home décor and more. Born out of the pandemic, owner Anthony Marasciulo originally launched the business online creating personalized products – and it was a huge success. "Our business was booming during the thick of the pandemic with everyone home and online shopping", Marasciulo told us.
"Brand awareness and exposure as a new company just starting out in Western New York [was our biggest goal]. Step Out Buffalo provides credibility as a business in the local area. We've been successful as a new business simply because of our partnership with Step Out Buffalo!"
But the thing Marasciulo liked the most about his partnership with Step Out Buffalo? Personalization. "Rick took the time to consult our business in the most appropriate way and when he noticed events we were doing on our own, he helped drive traffic. Step Out Buffalo has been a great partner."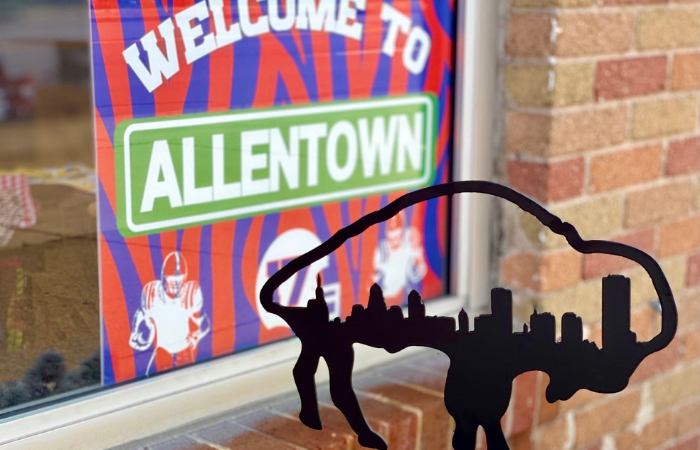 5) Campaign Insights: How Buffalo Brew Fab Reached 200,000+ WNYers And Grew Their Business During Covid-19
Buffalo Brew Fab is a custom metal fabrication shop located in Kenmore that creates everything from bar decor & furniture to fire pits and home decor to signage and kegwork – and everything in between.
When Buffalo Brew Fab wanted to put their business in front of a new audience, they turned to Step Out Buffalo to help them achieve their goals. They purchased a Shop Local Package from our advertising options, which helped their business reach over 205,000 people and grew their Instagram account by 12.6%.
"I chose to work with Step Out Buffalo to bring more awareness to who we are and what we do in the Buffalo community", says Buffalo Brew Fab owner, Brandon Farrell. "Working together has introduced my business to new customers. The majority of people who come in my shop or place an order now say they saw us on Step Out Buffalo, Instagram, or Facebook. I have and will continue to recommend working with Step Out Buffalo to other local businesses who are looking to get the word out about their business."
---
Learn more about our advertising options, check out some of our advertisers' success stories, read tips and tricks from our business marketing blog, and reach out to us to see how we can help promote your business here: stepoutbuffalobusiness.com
Follow Step Out Buffalo Business on Facebook and Instagram, and subscribe to our free email newsletter to get all our latest tips sent straight to your inbox!