Note: This Product Guide is for Step Out Buffalo's 2021 Media Kit. For the latest Social Media Story Product Guide click here!
A Step Out Buffalo Social Media Story is a series of video clips captured on-site by one of our team members that gets published on our Facebook and Instagram Stories, Instagram Reels, and Facebook feed. 
How It Works
Your campaign coordinator will schedule a date and time with you for someone from our team to visit on location. They are scheduled to be there for 45 minutes and will capture content including video of outside your location, speaking with one of your team members, your space, and any items from your establishment that you would like to highlight (Ex: food items, best selling products, atmosphere etc.). After completion we will compile the best 7 to 10 video clips, add text overlays, and then publish to our Facebook and Instagram stories.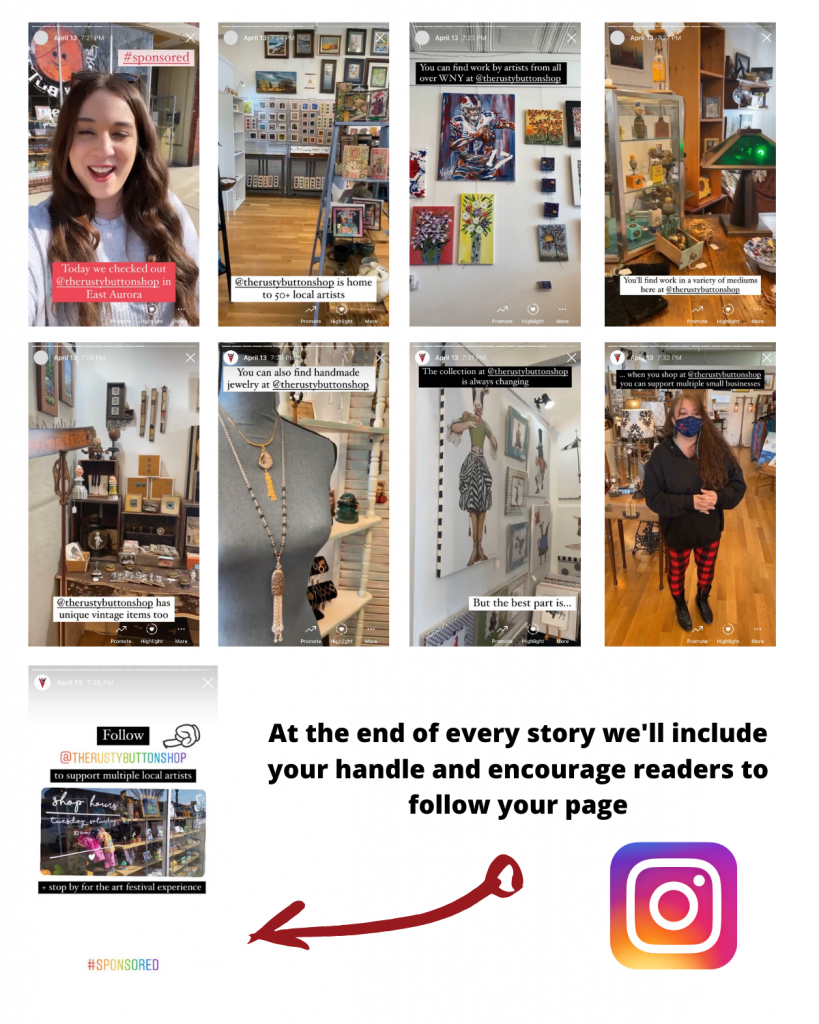 Also included is a 15-30 second video clip which gets posted on our Facebook feed as well as to our Instagram Reels.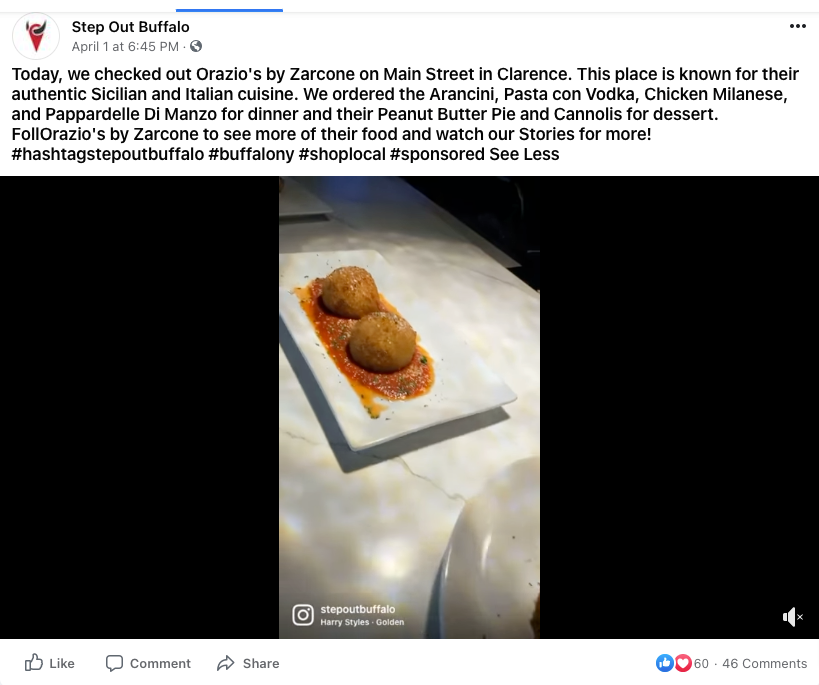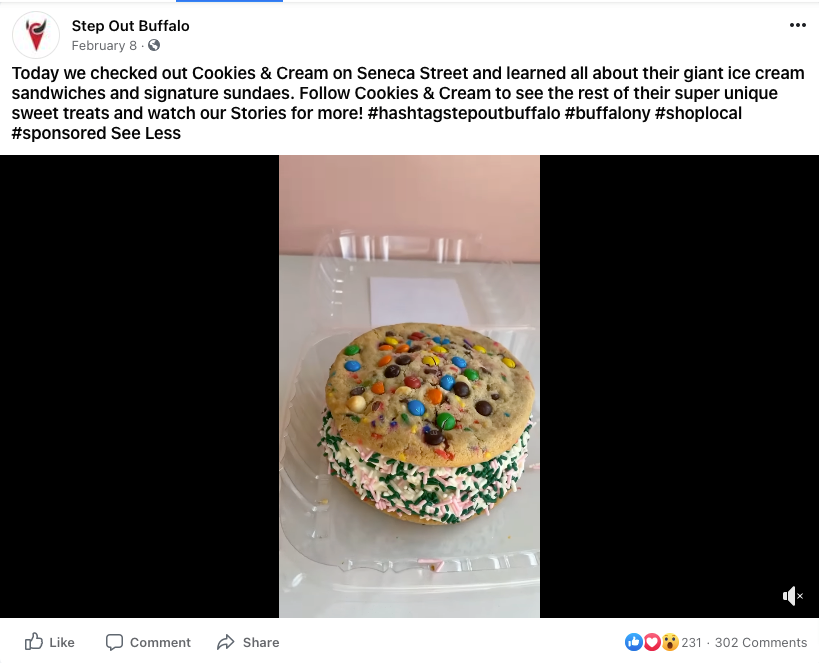 What To Expect
This promotion is geared at creating buzz on social media, so be sure to stay active on your pages the next few days after your story. Generally you can expect between between 2,500-8,000+ views from the Instagram and Facebook story slides, then the condensed Reel and Facebook feed video will generate an additional 10,000-30,000+ views. We encourage readers to follow your page and include your handles everywhere so these promotions will also yield new followers to your page who want to stay up to date with you.
Pro-tip: Here's how to get the most out of a Step Out Buffalo Social Media Story!



Fulfillment
Our team member who is capturing video is scheduled to be on site for 45 minutes, so be sure to have any items you'd like included in the story prepared before they arrive. The video clips captured are meant to be short and sweet – don't worry, long form interviews will not be something you need to prepare for.
Generally, we will ask the owner or team member from your business to answer one question about what makes your products or offerings different and unique. If you are not able to have someone on-site you are also welcome to email us before our visit with bullet points and any instructions (Ex: When we visit for an event or staycation experience).

If you have any questions at all please contact your campaign coordinator and check out more examples here.
Examples
---
---
---
---
Contact Us
Step Out Buffalo offers advertising options for local businesses throughout WNY. If you're looking for a creative and effective way to reach your target audience, let's chat. Contact us for more information on our advertising packages.