Updated February 2023
Creating engaging visual content is more important than ever before.
Digital content creation can be extremely time consuming – but it's worth it. Today's average consumer is online more than ever before. If you're looking to make the most of Instagram's features, provide value to your followers, and stand out on social, you're in good company – and setting your business up for success.
As content creators ourselves, we are up to date on the tips and tricks you need in your life. And luckily, there's an app for that! Several, actually.
Here are 10 free apps you need in your life:
These apps are specifically designed to streamline the content creation process aka save you time and money
Good for: Planning and scheduling social media posts
Confession time. We are head over heels in love with Later for several reasons. First and foremost, you can create an account for free. With the free plan, you can create a visual calendar, save captions, schedule and publish 30 photo posts per platform, preview your feed to see how scheduled posts will make your grid look, and easily rearrange those scheduled posts if you don't like the way it looks. You can use Later to schedule posts on Instagram, Facebook, Twitter, and Pinterest. Social media content creation is just better with Later in your life.
FYI- The paid Later plans come with extra-special features like scheduling Instagram Stories, hashtag suggestions, and all sorts of analytics.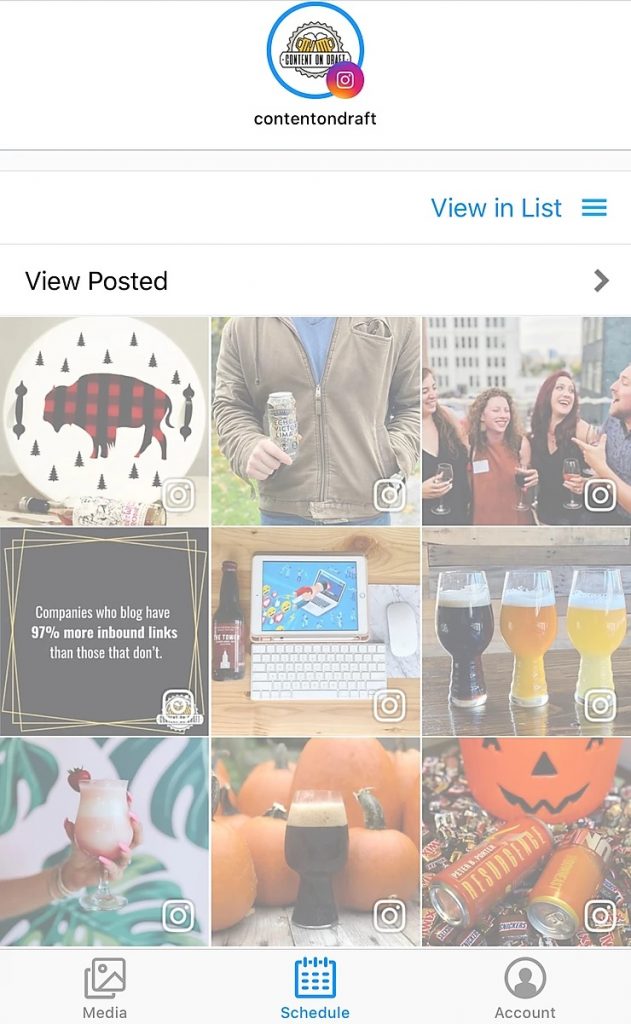 Good for: Increasing website traffic
Linkin.bio is a handy feature that helps you turn your Instagram feed into a clickable, mobile-optimized landing page. This way you can easily direct your followers to blog posts, product pages, articles, etc. Speaking from experience, it's a game changer. National brands like Lush, Thrillist, and USA Today are doing it and local ones, like us, are too. Interested? Read this quick how-to.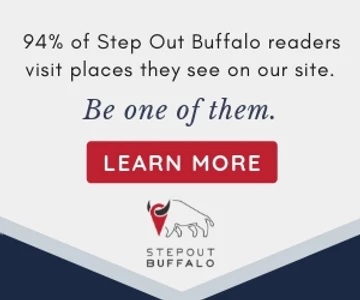 Good for: Designing graphics
Canva is the simple, drag-and-drop design tool you need in your life. Seriously, it's a lifesaver, especially if you have little-to-no graphic design experience. Canva has tons of customizable templates for flyers, posters, social media posts, infographics, menus, labels, tickets, media kits, web ads, and so much more – which means you can create professional and trendy graphics with minimal effort.
Teamwork makes the dream work, right? Creative collaboration is easier than ever thanks to Canva. You can create a Canva team account, so your whole team can easily collaborate on projects. Canva is (mostly) free with the option to upgrade in order to access additional features.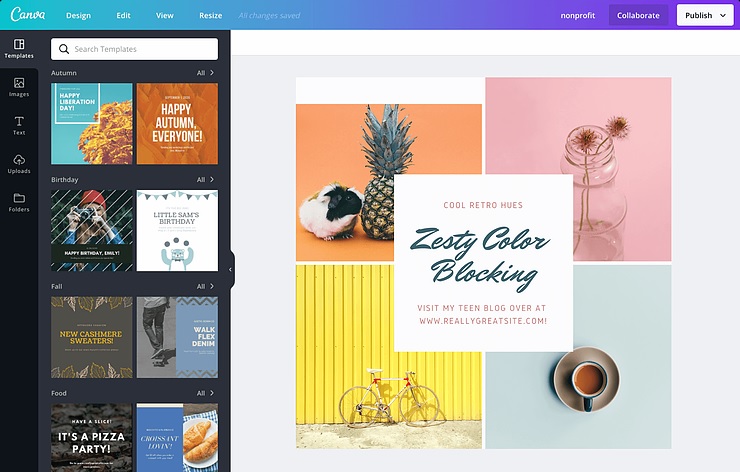 Good for: Quick photo editing
We live in the era of smartphone photography, so mobile editing apps are extra relevant. VSCO is super popular one because 1) it's a really amazing source of inspiration and 2) it comes with basic editing tools plus preset filters.
VSCO's main draw is its preset filters. Preset filters help establish vibes, and once you create a look you like VSCO lets you save your presets so you can auto apply them to future posts. This makes the editing process super quick and easy. If you're looking for a quick way to give your photos a more polished look, this app is a must-download.
Take a local brand like Root and Bloom for example. Their grid screams presets and we love it. Check out this example of a photo they shared: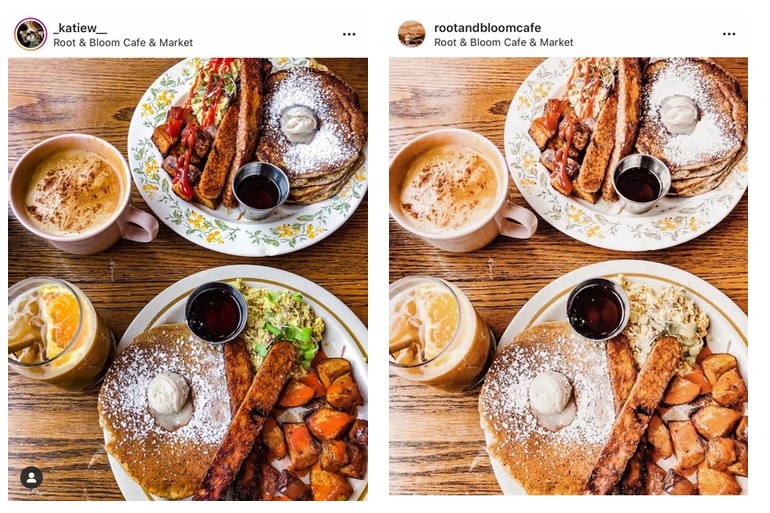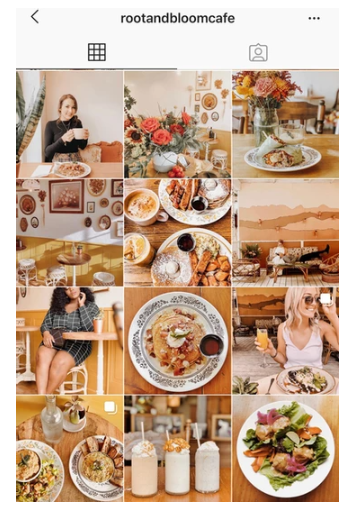 Good for: Editing photos
Ready to take your photography to the next level? The good news is you don't need to invest in a professional camera. Instead, open up your smartphone and download Adobe Lightroom. When it comes to advanced photo editing features on a budget, this app is 1000% the move. You can refine and tweak colors, adjust exposure, tone, and contrast, and apply special effects. Plus, the app comes with cutting-edge capture modes, including raw, professional, and HDR.
The free presets are especially handy for making dramatic changes in a single tap. Once you find the look you love, create a preset so you can easily apply it to all of your posts.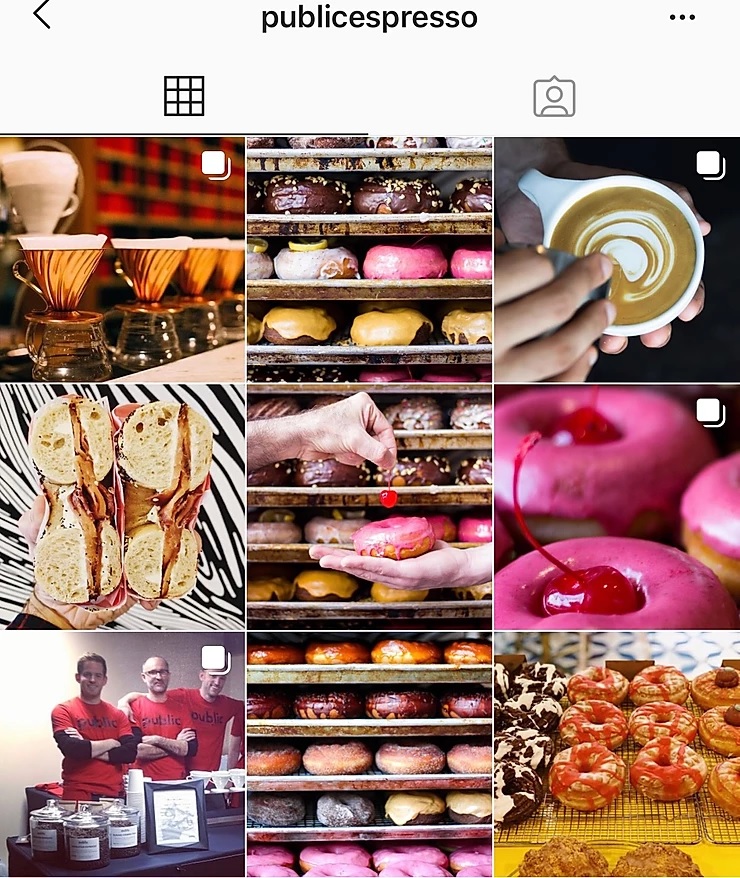 Good for: Basic video editing
Video is everywhere. More and more marketers are investing in video content because it's where the industry is headed. If you're new to video, think free first.
Videoshop is an easy-to-use mobile video editor that covers all the basics. You can trim clips, add music and sound effects, record voice overs, add text, add transitions between clips, and adjust video speed. You can even create stop motion videos!
Good for: Creating Instagram Stories
Creating Instagram Stories should be a part of social media marketing strategy. Why? Well, because 500 million people use Instagram Stories on a daily basis. This content creation tool comes with easy-to-edit photo and video templates. You can even upload logos, fonts, and color palettes to make sure every single Story looks on brand. Plus, you can post directly to social right from the app.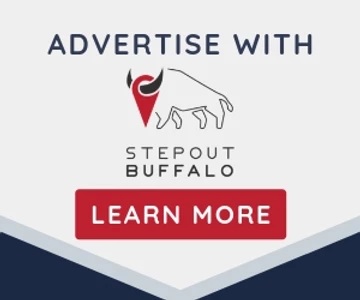 Good for: Creating video for Instagram Stories
Adding movement to your Instagram Stories encourages engagement, and video stands out on Stories. The downside? Taking the time to shoot, edit, and brand every single video for Instagram is far too time consuming. Luckily, there's an app for that. Mojo comes with 100 customizable video templates and hundreds of different text variations. Essentially, Mojo is video editing made easy.
Good for: Creating video for Instagram Stories
Are you regularly sharing video on Instagram Stories? If so, props to you! Next question: are you using TikTok yet? Tik Tok is one of the trendiest up and coming apps/sensations this year. Yes Generation Z is all about it, but there's also marketing value here. Here's an in-depth explainer on why TikTok is relevant in the social media world.
Basically TikTok's video editor records 15-second clips by default aka it's a perfect match for Insta Stories. This app is jam packed with video editing features making it super versatile. TikTokers especially love the speed tool, airbrushed filters, music overlays and sound effects. P.S. You can even schedule your TikTok Instagram Stories with Later!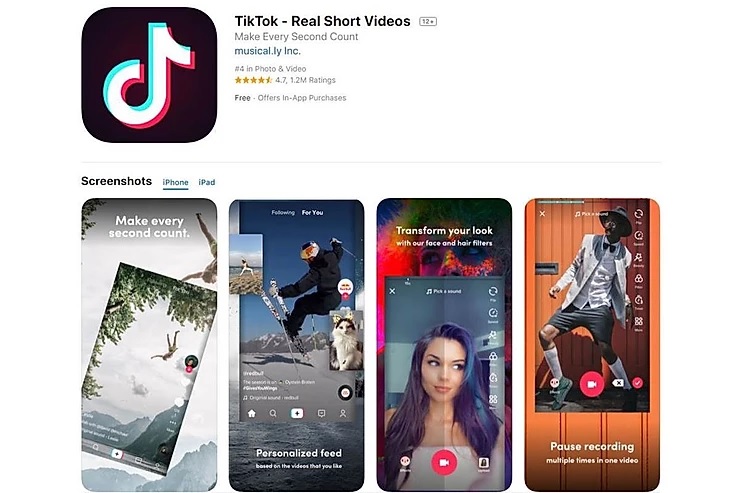 Good for: Creating infographics
All about numbers? When it comes to sharing facts and figures on social, think visual first. Beautifully branded infographics will see much more engagement than cluttered, low-quality ones. The beauty of Infogram is there are tons of pre-made templates to choose from aka you'll never have to design from scratch ever again. From step-by-step charts to timelines to statistics, you can create them all using this super simple tool.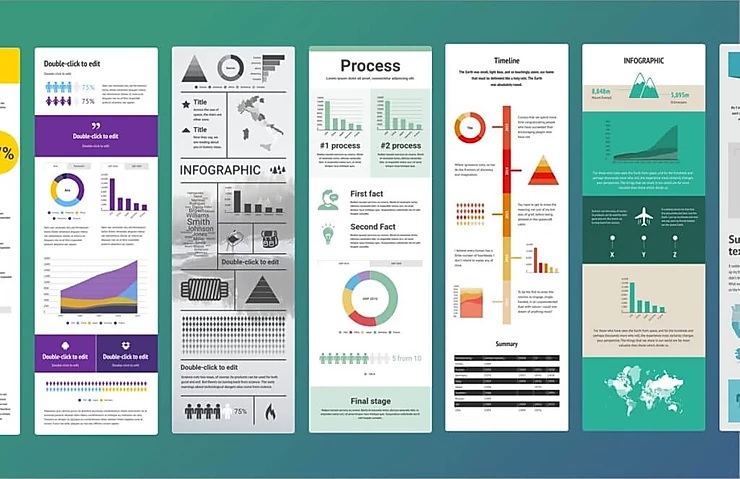 Good for: Resizing photos
One app, all the platforms. We love this app because it lets you resize any photo for any platform using just one app. You can take content and crop it, then auto-shape it into various social media-sized things, like a square for Insta with the background color of your choice. For example, if your vibe is all about pink you can color match the background of the newly sized image to your brand. We use Instasize on a regular basis at Step Out Buffalo whenever we re-post memes, and it allows for the photos to fit in a much more organic way.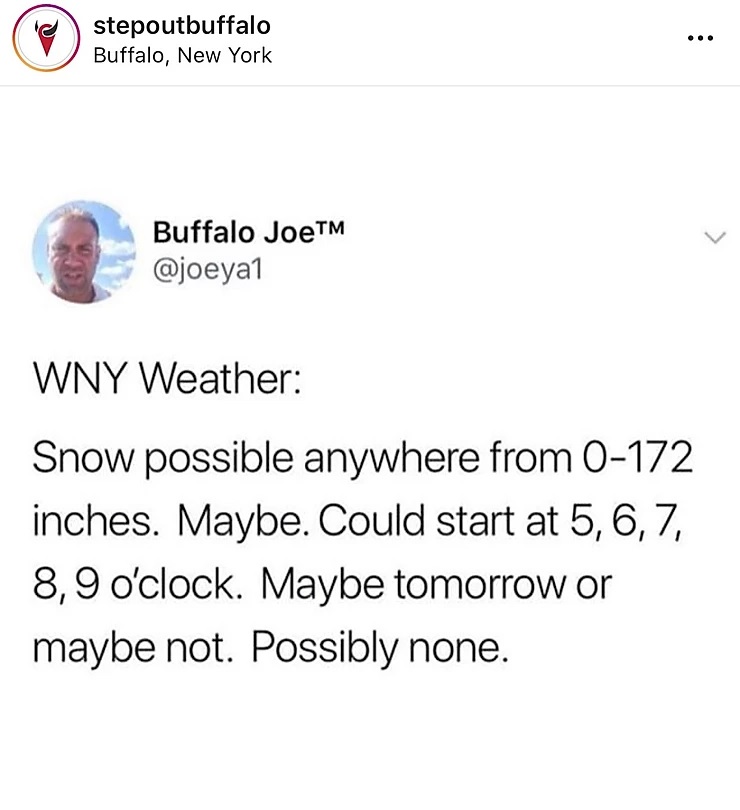 TLDR
Creating really, really, really good content doesn't have to be complicated. With the right tools in your pocket, you can simplify the process and save yourself a lot of time and effort!
______________________________________________________________________________________________________________________________
Want to know more about promoting your business on StepOutBuffalo.com?
At Step Out Buffalo, we help businesses promote themselves and their events on our website, email, and social media channels. Our team is comprised of experts who know exactly how to make your business or event stand out, and we'll put you in all the right places so you get noticed by all the right people. Hit us up if you'd like to learn more about our business and/or events-based promotions – there's a reason 94% of our readers go places they've seen on StepOutBuffalo.com