Photo courtesy of Cash Auctions
Cash Auctions is a locally owned auction house that was established in the late '80s under Cash Cunningham. When he passed away in 2016, his protege, Eric Monahan, stepped into the role to keep the auctions going and client profits growing.
Mr. Monahan's expertise in the industry has been counted on by the State and Federal court as an expert witness. He also broke New York State sales records and has grossed above New York State's expectations.
Cash Auctions works with government agencies, banks, credit unions, trustees, realtors, business owners who are retiring, restaurants who have upgraded their equipment, retail stores looking to make space for new stock, executors of estates, and more. In turn, these items are then put up for auction, and people are able to bid on the items that they'd like ranging from cars to appliances to home goods to flooring and everything in between.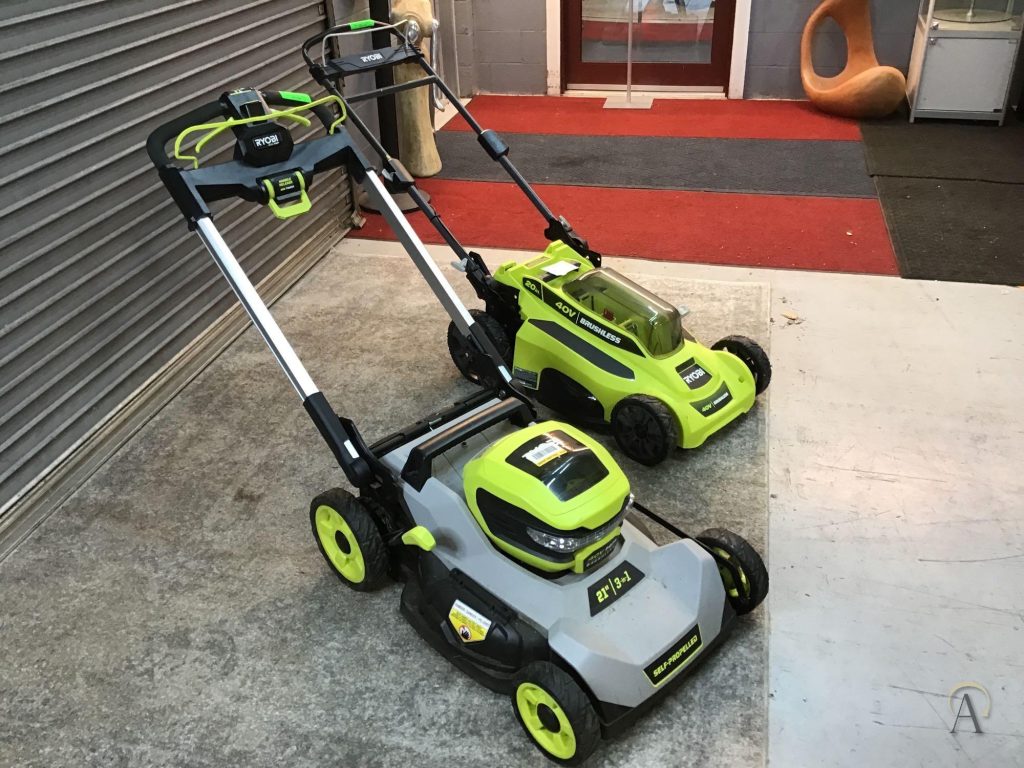 Since taking over the business Eric has continuously looked for ways to grow and increase client profits. In an effort to increase brand awareness and reach a new demographic of customers, Eric and the Cash Auctions team turned to Step Out Buffalo to help them achieve their goals. They purchased a Shop Local Package from our advertising options, which helped them spread the word about their business and reach 265,000+ people across our website, email, and social media – which ultimately led to new customers.
Q&A with Cash Auctions Owner, Eric Monahan
---
What is the most important marketing tip you would give to someone just starting a business?
"Marketing itself is the most important and yet I feel the most overlooked. You need to get outside advice and talk to a marketing professional. Because it can get costly, and of course, as a startup, you want to save money, which I respect because our business is built around savvy shoppers, however, this is the area where you absolutely need to budget & invest in."
What was your goal in working with Step Out Buffalo?
"Our goal was & is brand awareness. We want Buffalo to know there is another way to shop & get great deals. Also, there is another way to sell your items other than piece by piece, again hire a professional, let us deal with that headache."
What did you like most in working with Step Out Buffalo?
"First, I want to thank Sarah Heximer from True Colors Strategy, our marketing consultant for introducing us to Step Out Buffalo! Hiring a professional, opened doors that I didn't 'think' would work for us. Now, what did we like most? That's hard to answer because I am extremely happy with the whole experience and feel it was worth every penny. We did really enjoy the video stories though. It was so much fun! The goal was to show viewers that it's like Christmas when we break down the pallets and open the boxes for our Amazon Auctions. It was done beautifully & she even included our new puppy Logan in it which we loved because it personalized it. We also enjoyed the giveaway and can't wait to do it again!!"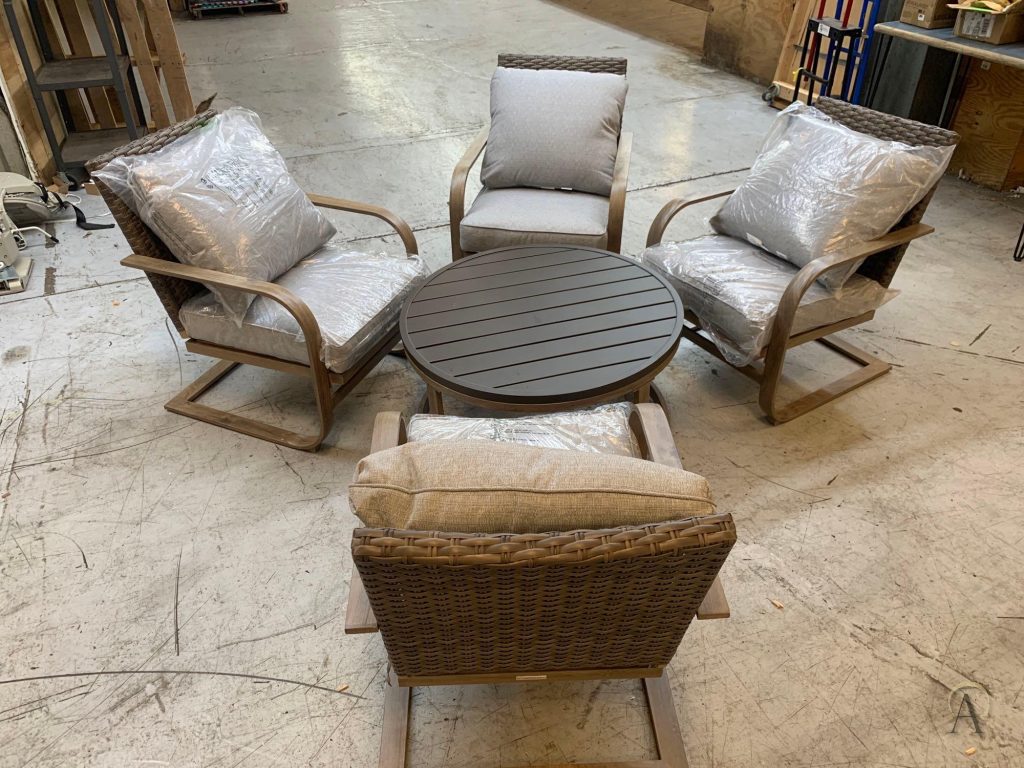 Campaign Insights
---
What They Got:
Step Out Buffalo Shop Local Package| Step Out Buffalo Shop Local Packages are discounted advertising bundles comprising of our most popular promotional items at a discounted price.
Here's How It Works:
Our Shop Local packages include constant visibility on the Step Out Buffalo website through a featured business listing that will appear in your relevant category. For example if you have a restaurant your listing will appear in our Food & Drink section of the website.
Then throughout the campaign we will publish bigger, more creative promotions throughout our different marketing channels such as the website, SOB email newsletter, our Facebook page and on our Instagram and Tik Tok.
Items are delivered over a six month period or the schedule can be customized to accommodate seasonal businesses or different campaign objectives. The goal is to put your brand in front of our readers in creative, engaging through multiple touch points across the campaign.
Cash Auctions' Campaign Included:
Instagram Reel/TikTok
Featured Business Listing
Clicks & Reach:
$0.78 CPC
96,355 Banner Ad Impressions
113,343 Email Opens
15,895 Reached On Facebook
42,067 Reached On Instagram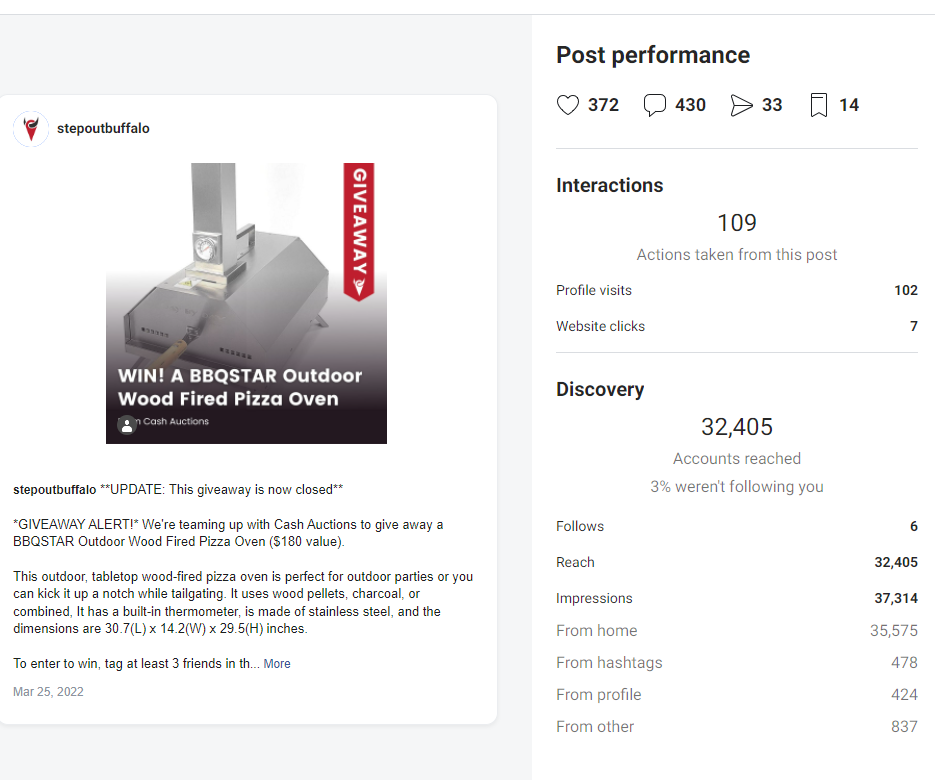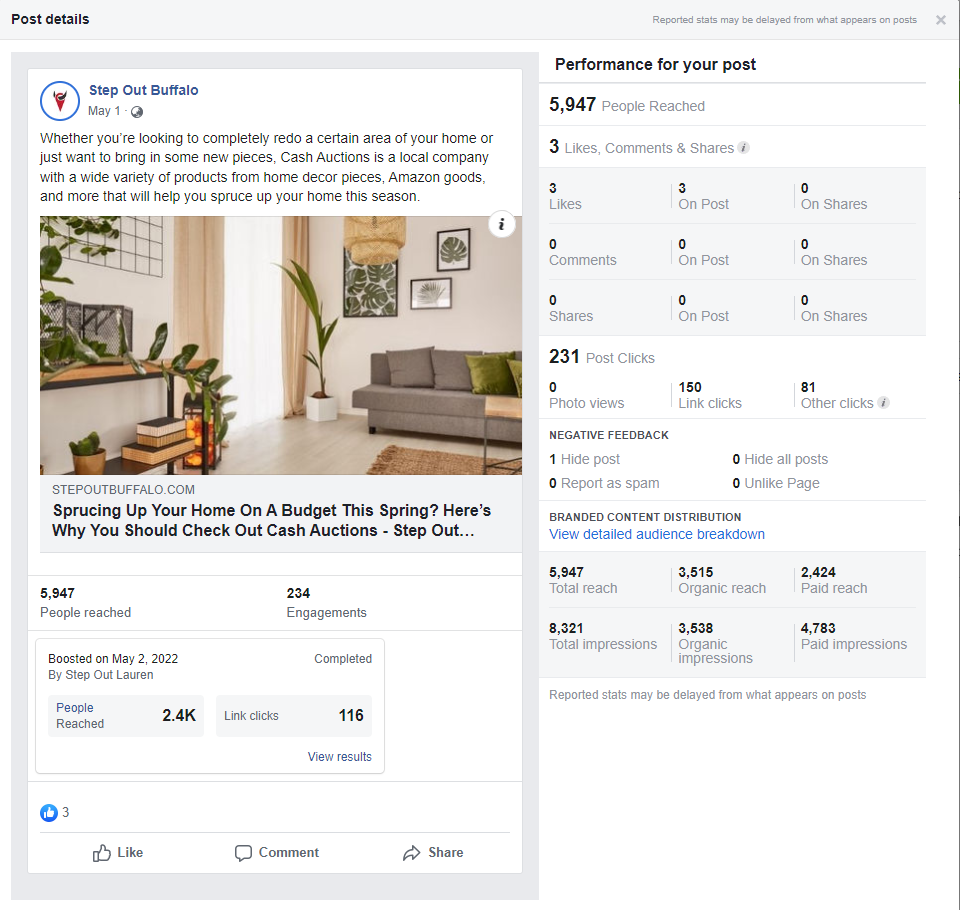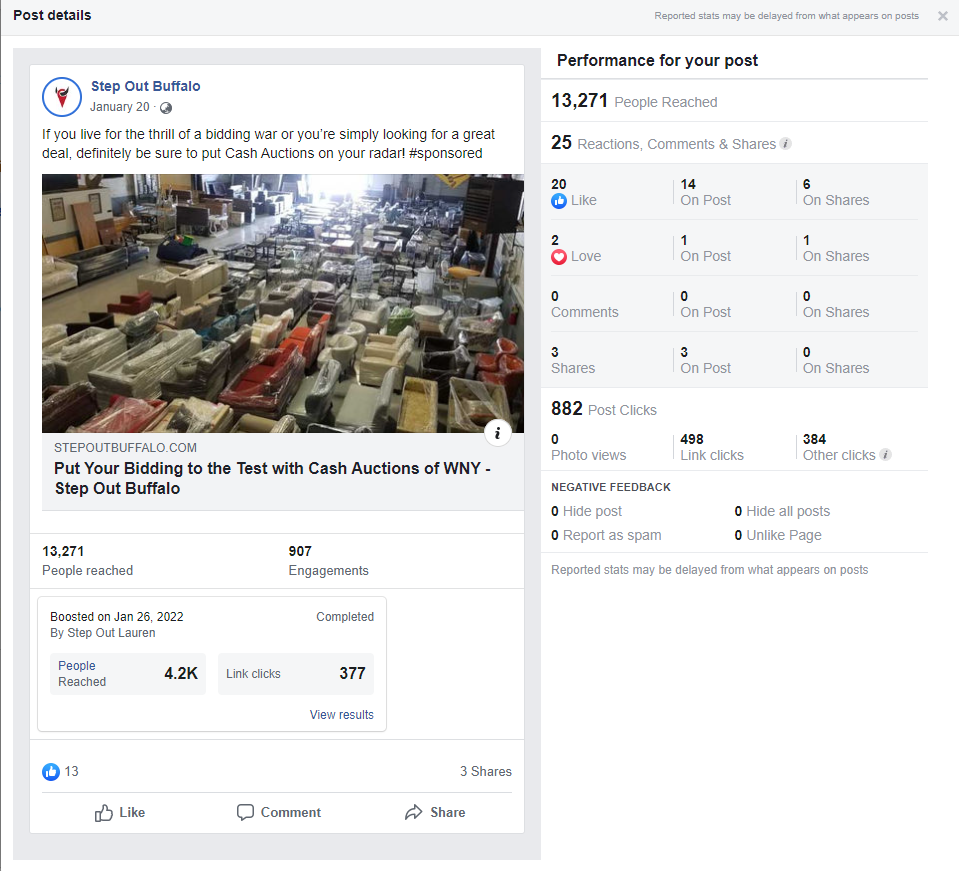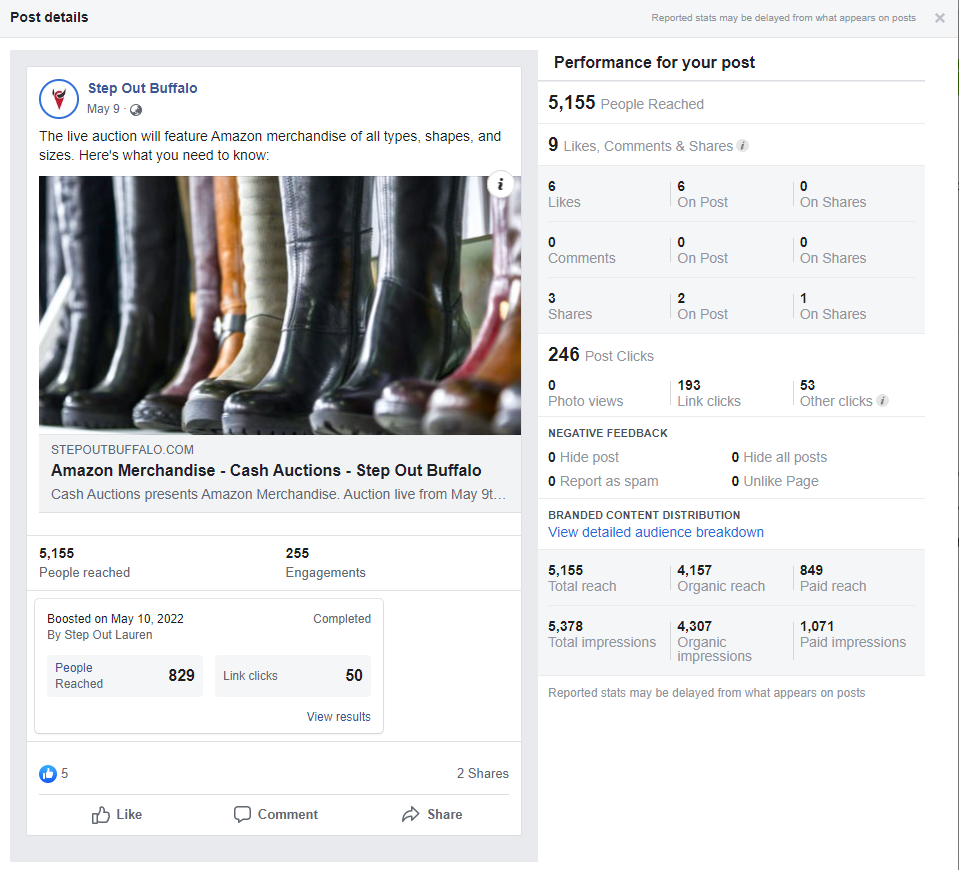 Cash Auctions' Step Out Buffalo Instagram Reel
Cash Auctions
---
Website: www.cashauction.com
Instagram: @cash_auctions
Facebook: facebook.com/CashAuctions
Contact Us
---
Step Out Buffalo offers advertising options for local businesses throughout WNY. If you're looking for a creative and effective way to reach your target audience, let's chat. Contact us for more information on our advertising packages.