A Step Out Buffalo Giveaway Hosting is a week long promotion on our Instagram, homepage, and Facebook page.
How It Works
Readers will be able to enter to win your giveaway in two ways:

1) By following your Instagram page and tagging friends in the comments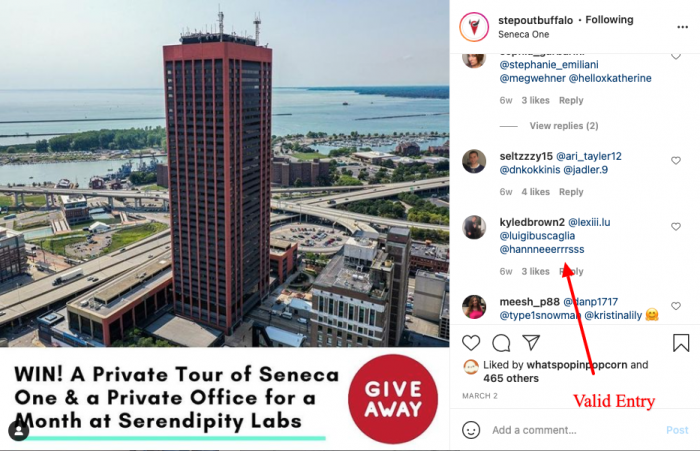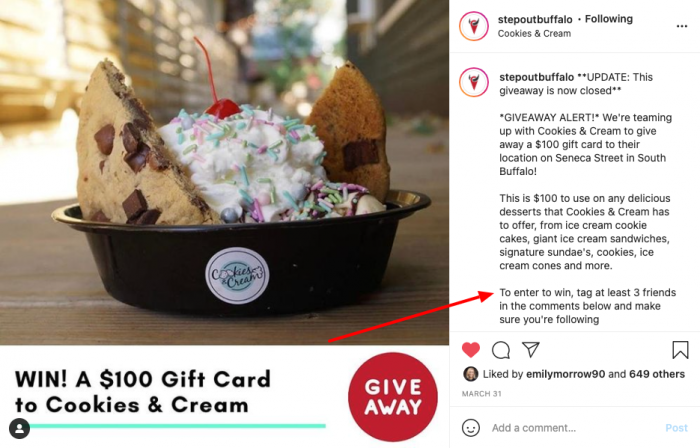 2.) By providing their email address and opting into your email newsletter

For the email entries we will create a landing page on Step Out Buffalo with your Giveaway details, this landing page will be on our homepage for one week and will get shared on our Facebook page. Here is what that looks like and when a reader clicks on this link they will be directed to your page where they can then enter their email.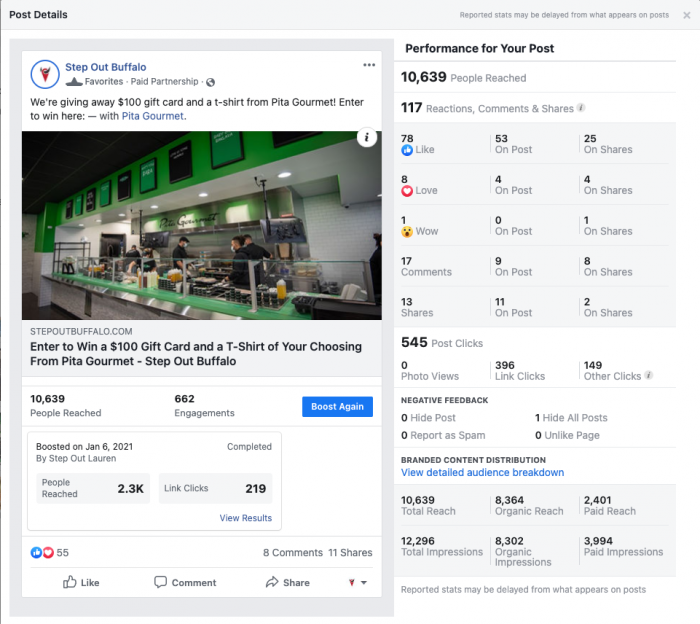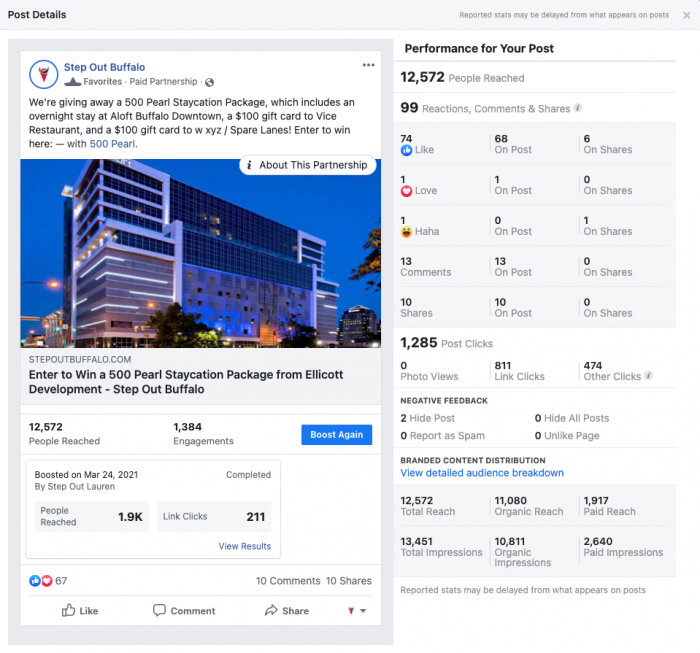 What To Expect
After your giveaway is complete we will select a winner from either Instagram or the list of emails which have entered. We will send you the winners email address and it is the responsibility of the advertiser to contact that winner with the best way to claim their prize within one week. Step Out Buffalo will provide an excel file with all opted-in email addresses. These can be added to your email newsletter for future marketing. While results vary generally an advertiser can expect 250-500 new followers and email subscribers.



Fulfillment
The advertiser will provide an image (with no text) along with prize and value. We suggest a value of at least $100 value – the bigger the prize the more entries the giveaway will generally yield.
To see examples of past SOB Giveaways visit stepoutbuffalo.com/category/giveaways
Contact Us
Step Out Buffalo offers advertising options for local businesses throughout WNY. If you're looking for a creative and effective way to reach your target audience, let's chat. Contact us for more information on our advertising packages.