This seasonal package was created with small businesses in mind, specifically for local brands and retailers looking to ramp up exposure during the Holiday Shopping Season in Western New York.
Included in the package are a feature in the Official SOB Holiday Gift Guide along with a Spotlight Post, a Reel/TikTok Video, and Banner Blast.
How It Works
Through the months of November & December we'll publish one each of the following items.
1.) SOB Spotlight Article: The subject of your post can be about any product, service, or news you would like to promote and topics can range from new releases to grand openings to product and event roundups. This is a creative and engaging way to connect with our audience and create "organic buzz" around the Western New York area. Once approved your post will be published on our homepage, in our email newsletter, and on Facebook where we will boost it for $25.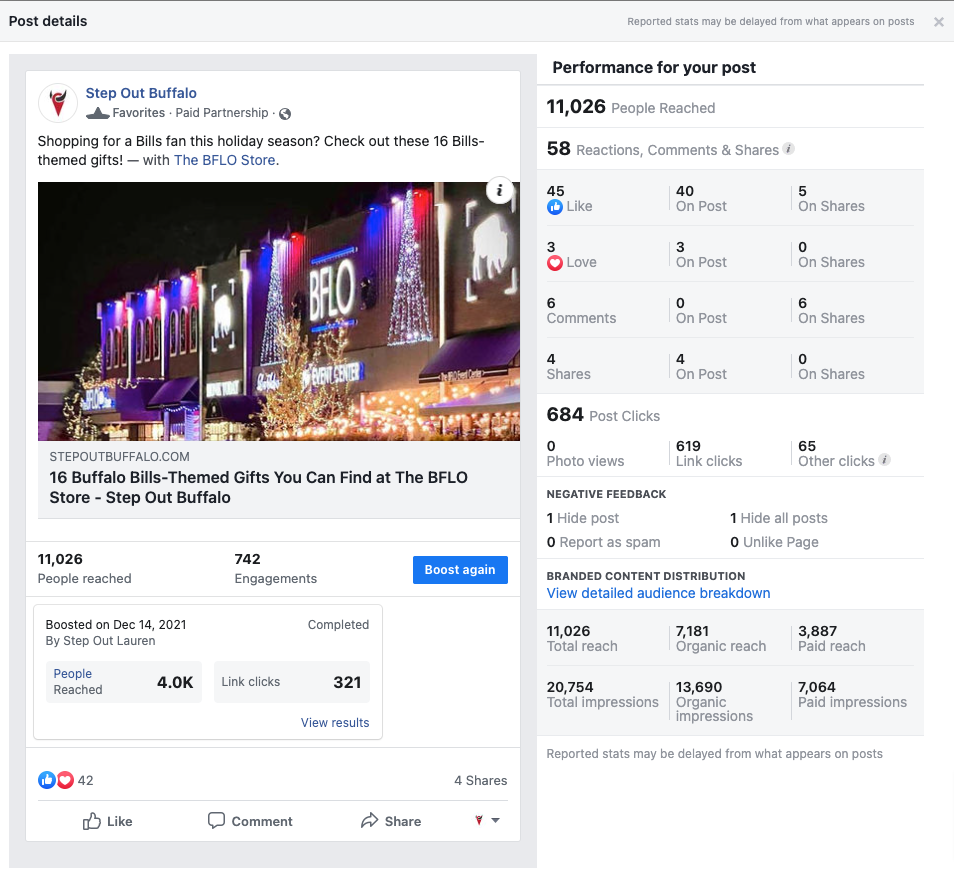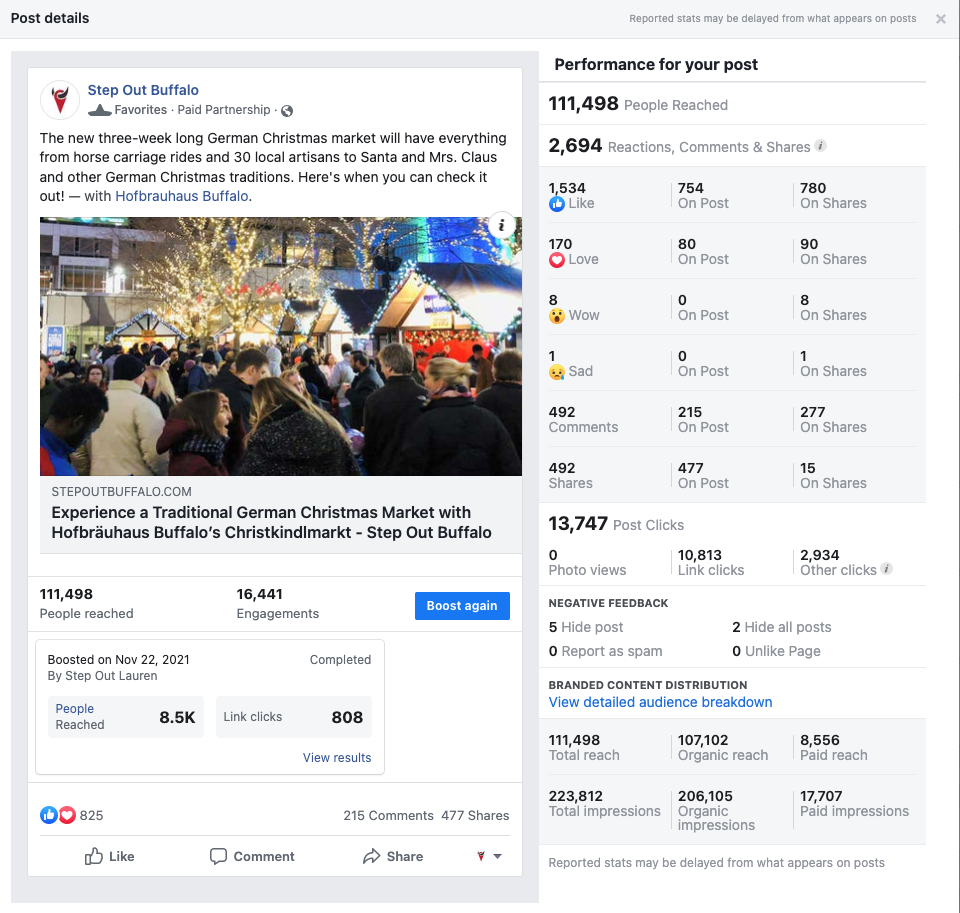 2.) Instagram Reel, TikTok, Facebook Video: A Step Out Buffalo Reel + TikTok Video is a dedicated Instagram Reel post as well as TikTok post where video content is captured on-site by a SOB Team Member.
3.) Banner Ad Blast: Step Out Buffalo banner ads are impression based display ads that appear on StepOutBuffalo.com and link back to your website or preferred landing page. Included is 60,000 banner ads.
4.) SOB Holiday Gift Guide & Holiday Shop Roundup: Included is one item from your retail or eCommerce store in our Official Step Out Buffalo Gift Guide. Also included is your SOB business listing in our roundup of locally retailers to support this holiday season.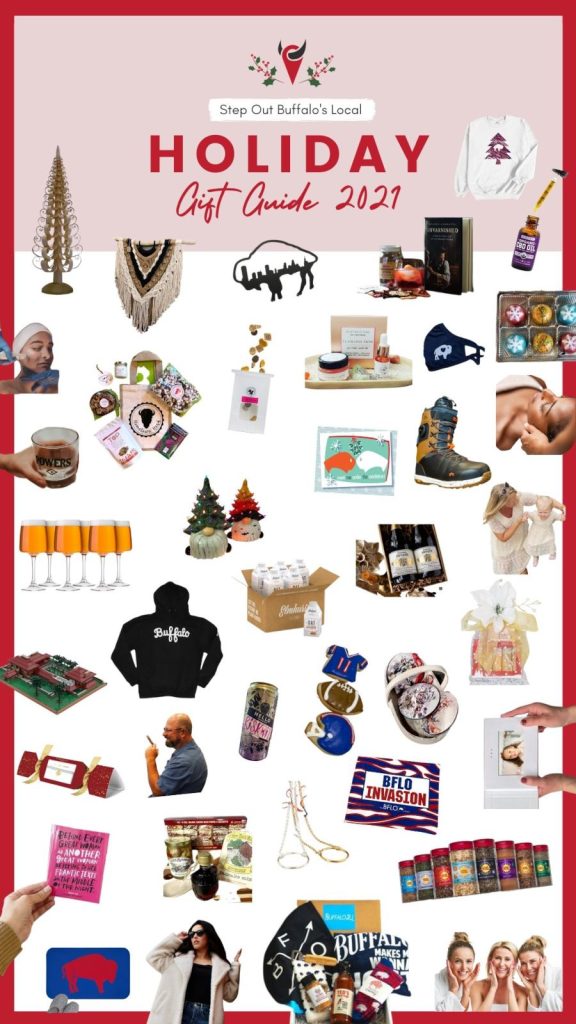 Fulfillment
Before your campaign begins your SOB campaign coordinator will send you a publishing schedule outlining all of the items and when we plan on publishing them. The timing of your items is totally customizable, however most common is to begin promotions roughly three weeks out from the event. Advertisers are responsible for providing images, event description, and any applicable links for the event listing. Your listing can be updated at anytime by emailing your campaign coordinator and the Dedicated Facebook + Instagram Post will be sent for approval before published.
Advertiser is responsible for providing images.
---
Contact Us
Step Out Buffalo offers advertising options for local businesses throughout WNY. If you're looking for a creative and effective way to reach your target audience, let's chat. Contact us for more information on our advertising packages.