Photo courtesy of The National Buffalo Wing Festival
The National Buffalo Wing Festival celebrates the "Chicken Wing" – which have become a national food icon. Invented in 1964 at the world-famous Anchor Bar by Frank and Teresa Bellissimo, of Buffalo, NY is the official "Home of the Buffalo Wing". The popularity of the chicken wing has made it America's #1 appetizer. Last year alone over 13.5 billion wings were consumed by Americans, 1.3 billion on Super Bowl Weekend alone!
In 2001, actor Bill Murray playing Frank Detorre starred in one of his notoriously eclectic movies entitled, "Osmosis Jones." In this film Murray played the part of an average Joe addicted to fried food (and other artery-clogging fares) who was heading to Buffalo New York for a chicken wing festival, but at that time no such festival existed.
Realizing that one was needed, Drew Cerza aka Buffalo's beloved "Wing King" rallied the community to create what is now one of the most recognized Food Festivals in the country, which has since welcomed over 1.4 million attendees that have eaten almost 6 million wings weighing more than 220 tons.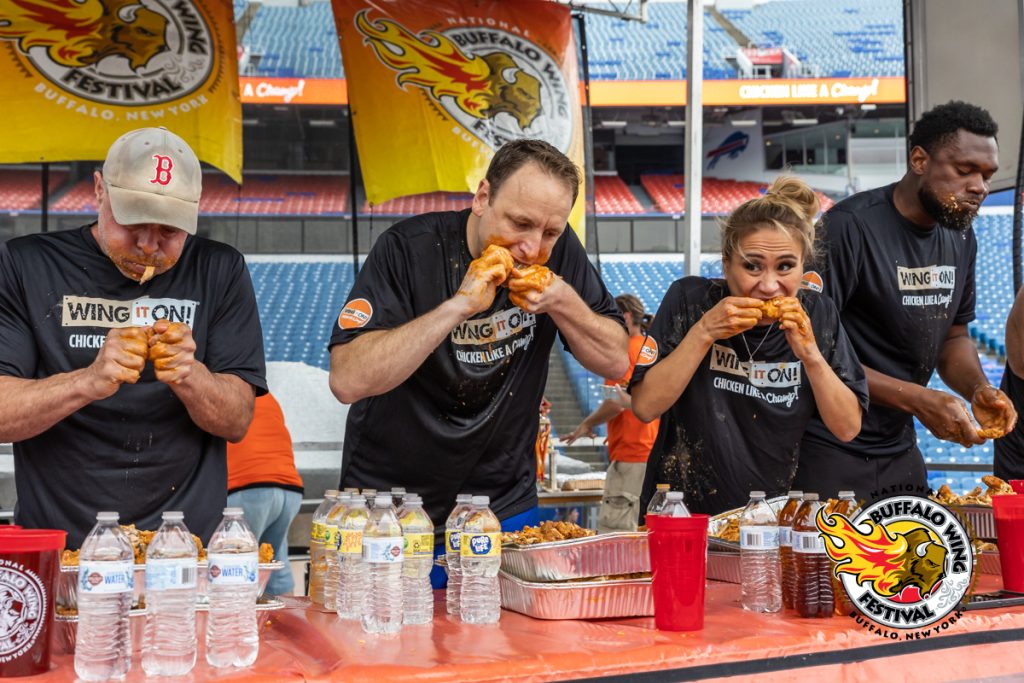 The National Buffalo Wing Festival has seen over 150 restaurants participating and over $420,000 raised for local charities. The festival has survived a pandemic, inflation and have even hosted a wedding ceremony. The National Buffalo Wing Festival has become one of the best culinary road trips in America, with 50,000+ attendees showing up annually for the past 10 years from all 50 states and 44 different countries.
In addition to local, regional, national and international eateries serving more than 100 styles of chicken wings, the festival also includes live music, a baby wing pageant, amateur and XXXHot chicken wing eating competition, celebrity influencer sauce-off competition, bobbing for wings, and the United States Buffalo Wing Eating Championship.
The Wingfest has drawn the attention of media throughout the world, including many appearances on Fox News, CNN, The Travel Channel, The Food Network, CBS Morning Show, ABC News, The View and Regis and Kelly, NBC'S Today Show, and was also the subject for a PBS Documentary. The festival also drew the attention of the Food Network as Food Icon Bobby Flay came to Buffalo for a chicken wing throwdown and Emeril Lagasse filmed the festival for a show on Buffalo Wings.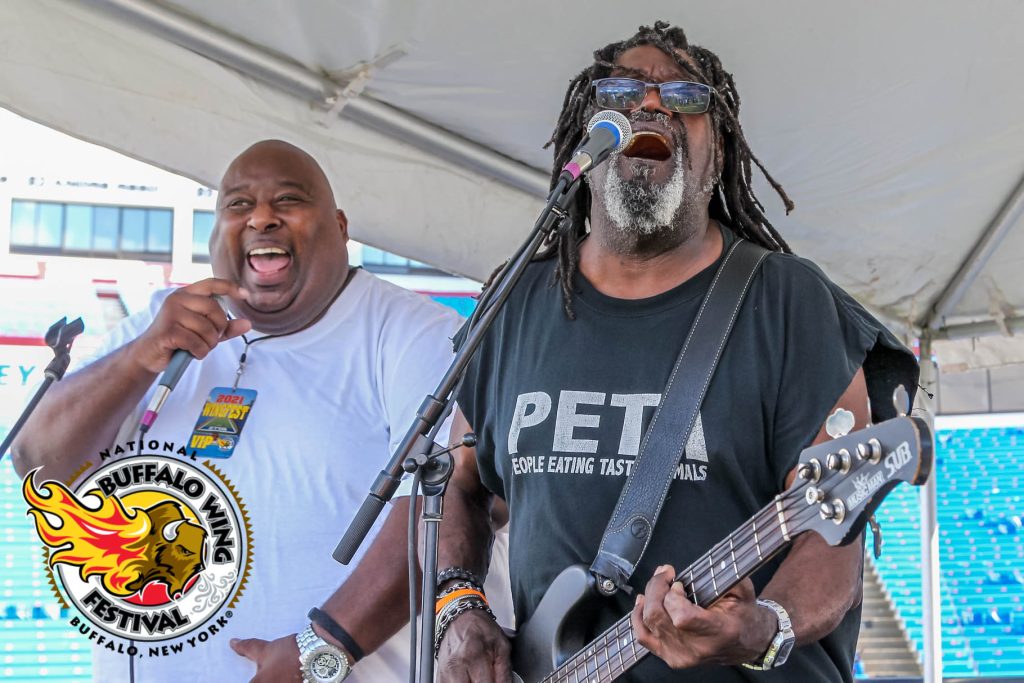 Campaign Insights
---
When the National Buffalo Wing Festival wanted to promote their 2022 event to a wider audience, they turned to Step Out Buffalo to help them achieve their goals. They purchased a Standard Event Package from our advertising options, which helped put their event in front of more than 70,000 people.
What They Got:
Standard Event Package| Includes an Email Event Listing, a spot in Step Out Buffalo's weekly Best Things To Do Email, a Sponsored Event Listing shared on Step Out Buffalo's website, and a Social Share of their event listing on Facebook and Twitter. This advertising package is ideal for selling tickets or boosting attendance to any exhibit, festival, event, fundraiser, or concert as it puts your event front and center to SOB readers who are actively looking for fun things to do in the Western New York area.
Here's How It Works:
Our Standard Event Package includes curated visibility on the Step Out Buffalo website, email, and social media through highlighted placements.
Items are delivered over a specified period based on the time leading up to the event and can be customized to accommodate your campaign objectives. The goal is to put your event in front of our readers in creative, engaging ways through multiple touch points across the campaign.
The National Buffalo Wing Festival's Campaign Included:
Social Share on Facebook
Email Event Listing
Best Things To Do Email placement
Sponsored Event Listing
Clicks & Reach:
24,921 Reached On Facebook
41,607 Total Email Opens, 388 Clicks
4,512 Sponsored Event Listing Clicks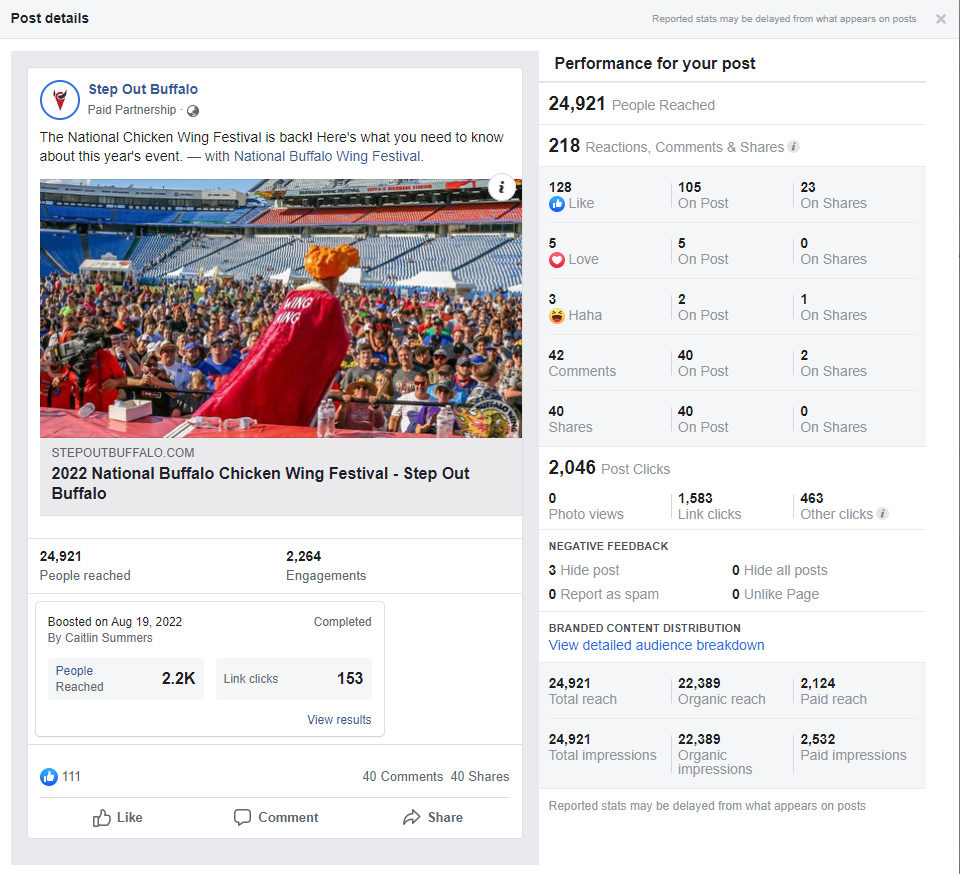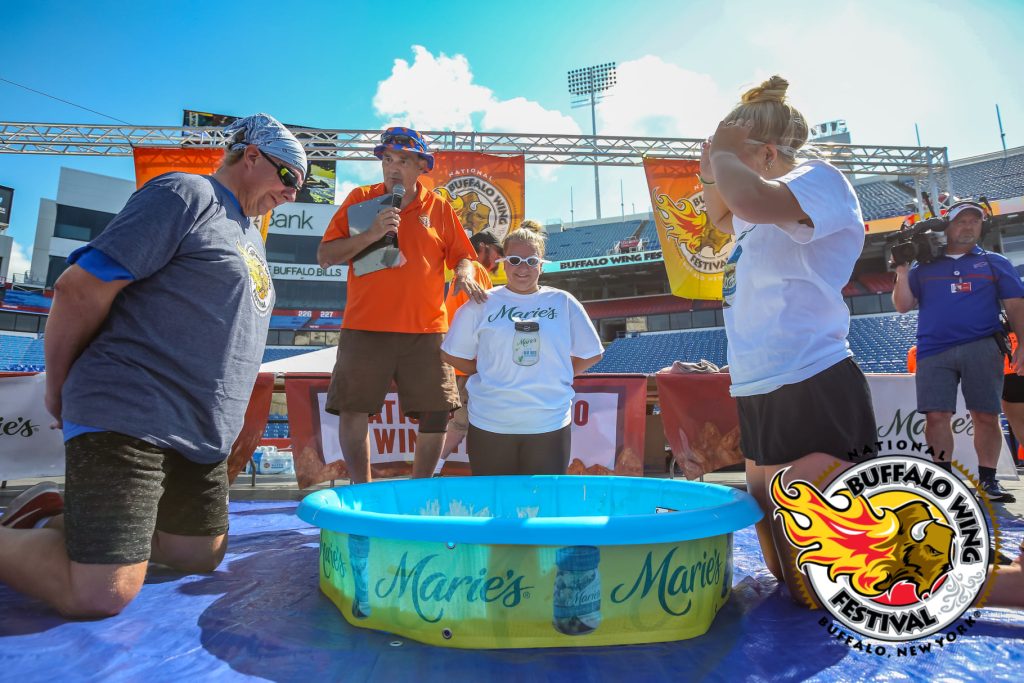 The National Buffalo Wing Festival
---
Website: buffalowing.com
Instagram: @buffalowingfestival
Facebook: facebook.com/BuffaloWingFestival
Contact Us
---
Step Out Buffalo offers advertising options for local businesses throughout WNY. If you're looking for a creative and effective way to reach your target audience, let's chat. Contact us for more information on our advertising packages.