With a historic year for social media (and the world in general) Instagram launched every update imaginable, from branded content to guides to shoppable posts and more.
Instagram's new adaptations have given businesses an opportunity to leverage their brands in so many new and exciting ways. Here's the 14 biggest, most helpful updates your business should start using ASAP!
1) Product and branded content tags now available for Reels
According to Hootsuite, "This month the Reels push continues with the rollout of product tags. These tags, which are also available for Instagram posts and Stories, make Reels posts shoppable. Posts with product tags, from businesses and creators, can now be promoted as ads as well."
This feature allows you to:
Promote products

Make Reels shoppable

Improve transparency of sponsored products
2) Instagram unveils Home and Explore feed ranking systems
The explore and and home feed content has been conformed to a more constrained exploration system. This means that the more a user interacts with a certain account, the more frequent it (and content similar to it) will show up on their home and explore pages.
According to an Instagram blog post, the Home Feed ranking system ranks content from the accounts you follow "based on factors like engagement, relevance, and freshness." The explore feed algorithm relies on a three-part ranking funnel to predict the accounts people are likely to interact during a session.
The Explore page also got a major upgrade filled with lots of new Search and SEO functionality:
Search beyond usernames, hashtags and locations

Now people can search with keywords

Have your business in the front of your most frequent users more often
3) Product tags now available for Instagram ads
Brands can add product tags to Instagram posts and on Instagram ads, allowing users to:
See product details

Add it to a wish list

Make a direct purchase from the ad
Ads with product tags can be created in Ads Manager, or by promoting existing shoppable posts. The Ads Manager allows businesses to target people who have liked or interacted with similar content on the social platform. This feature makes it simple for users to find your products based on what catches their eye in your ads.
4) New Business Manager released for businesses on Instagram and Facebook
Facebook has rebranded its Pages Manager App as Facebook Business Suite, an app that allows businesses to manage accounts across Facebook and Instagram. The backend integration of the app now allows admins to manage their Instagram profiles via the Facebook Business Suite, which means you can now:
Post across networks

Track messages

Receive notifications for both platforms on one app

See analytics for each platform
We have seen the efficiency of this app first hand at Step Out Buffalo. Instead of switching between platforms, you can now manage both Instagram and Facebook from one place, which makes it easy and consistent for businesses to manage their social marketing.
5) Checkout and Live shopping available across the U.S.
All eligible U.S. business and creator accounts with Instagram Shops now have access to Instagram Checkout and Live shopping. The Shop tab was recently added to Instagram, allowing users to shop directly on the platform.
Businesses can now tailor their social storefronts with new layouts and see real-time previews of collections while they set them up. Many local businesses in Buffalo have been taking advantage of this new feature, which allows businesses to have a free e-commerce platform on one of the most engaged with social media sites in the world.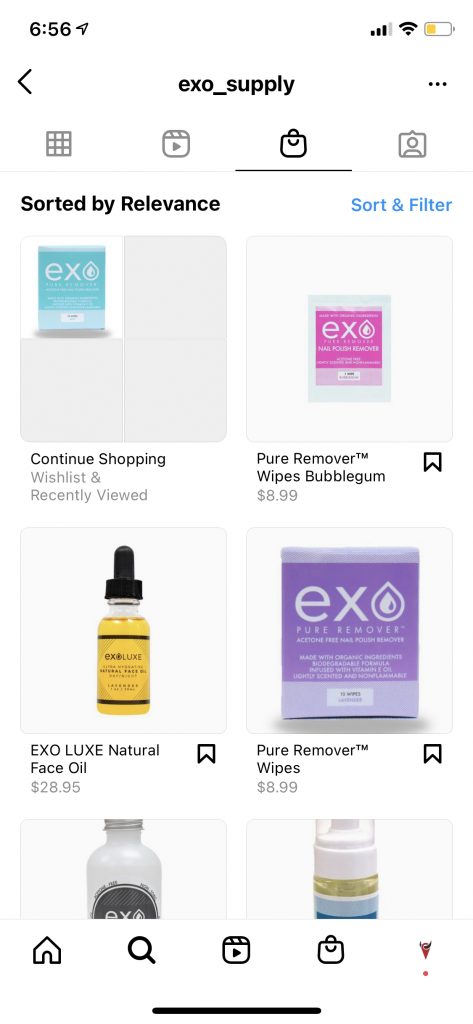 6) Reels rolls out to more than 50 countries, including the U.S.
With Tik Tok on the verge of being banned by the US government this past spring, Instagram jumped on the opportunity to add reels to their platform, and to date Reels have been released in more than 50 countries including the U.S., Australia, Canada, and Japan.
Reels are quick "TikTok" like videos that any person, creator, or business on the app can produce. These can include audio and basic Story effect, then be published to the Home feed, Explore page, and/or Stories.
The Reels tab on the app replicates a TikTok-like experience, automatically opening on a video posted by any public account. The update reflects Instagram's bid to offer creators more exposure and push the short-form video format.
7) New fonts for Instagram Stories
After announcing in April that it was testing fonts, Instagram unveiled four new types/styles on Instagram Stories, bringing the total up to nine.
The new fonts make it easier for businesses to create engaging and creative stories organically. Pro-tip: Make your business stand out by utilizing new fonts in your Instagram stories! Through our own personal research at SOB, we came to the conclusion that using organic fonts in our stories received much better engagement than those with more structured graphics, and Instagram's new fonts create a much more professional tone.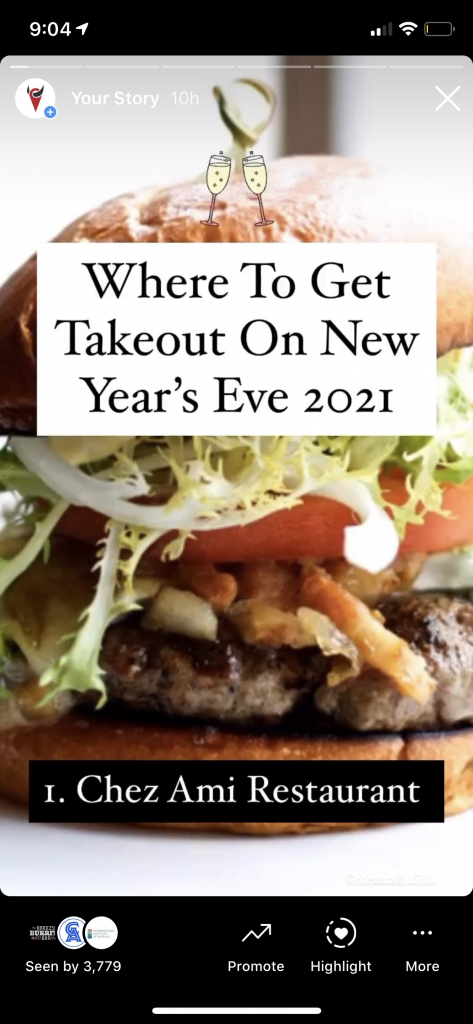 8) Instagram tests a central Shop tab
The heart icon in the app's navigation bar swapped for a shopping bag. This replaces the Activity tab with an Instagram Shop tab, and users now have easy access to this Shopping tab on the app. This allows users to easily shop businesses' e-commerce sites right on the app, both from accounts they follow and from similar accounts.
When the Reel and Shopping tabs launched they replaced the central camera button on the bottom of the app, which made Reels and Shopping content more accessible to users.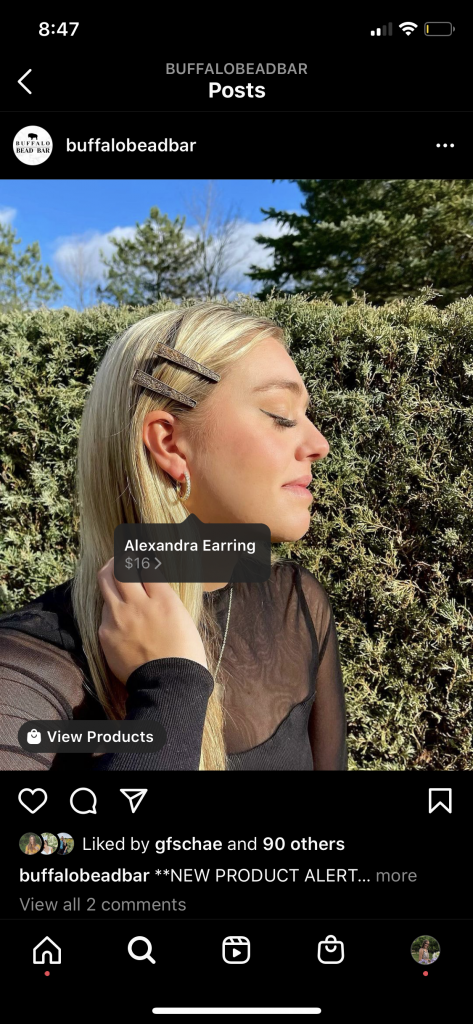 9) Pin comments option now available to everyone
All personal, business, and creator accounts on Instagram can now pin up to three comments to the top of their posts. The feature is intended to help users set and manage the tone of responses to their posts. Comments can be pinned by swiping left and tapping the pin icon. When an account pins someone else's comment they receive a notification.
Ideas for what to pin: You can pin the most engaged with or relatable comment to the top of your posts for followers to see, or a FAQ that will help other followers out.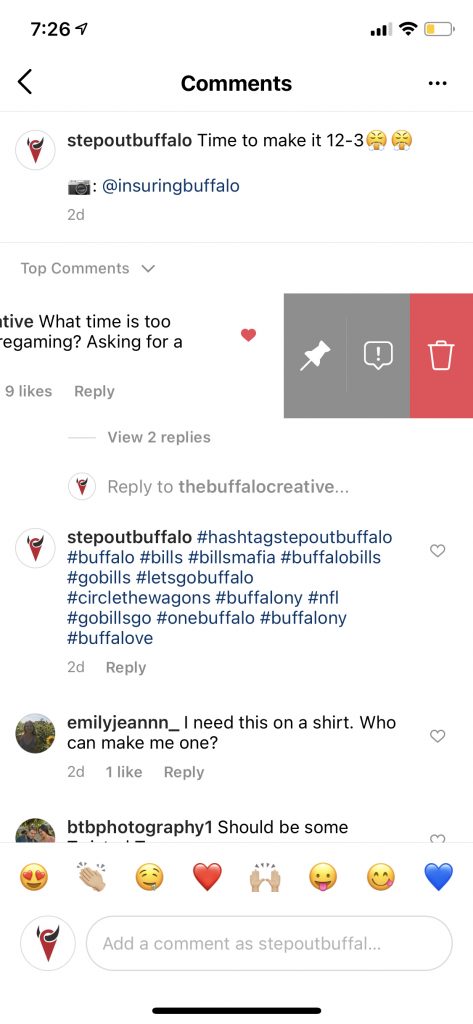 10) Access to Instagram Shopping expands to more businesses
Instagram shopping is now being offered to any business account that sells products! According to Instagram: "Any eligible business or creator account in supported markets with a minimum of one eligible product can use Instagram's shopping tags. To be eligible, product listings need to be available for direct purchase from a verifiable website or Instagram Checkout."
You can see which websites are eligible for Instagram shopping here
11) Shoppable product tags spotted in captions
Only select business accounts are able to include shoppable links in their captions, but hopefully soon this feature will roll out to all businesses. For now, select Instagram business accounts have been able to add product tags to the captions of their posts. When tapped, the tag opens onto a shoppable product page. This allows users to click on the link in the caption and be taken to shop for that product on the Instagram store.
12) Gift card, food order, and donation tools added for small businesses
To help small businesses shoulder the economic impact of the pandemic, Instagram released a series of features for business and creator accounts that let them share tappable stickers on Stories as well as action buttons on their profiles for frictionless usability.
We've already seen many small businesses in WNY utilizing these tags, which make it super easy for users to donate, order, or purchase gift cards from local businesses.
How this works:
Set up account with select partners

Add "Gift Card" and/ or "Food Order" stickers to your Instagram stories

Add a "Donate," Gift Card," or "Food Order" button to your page

Check out Later's step-by-step tutorial for these here!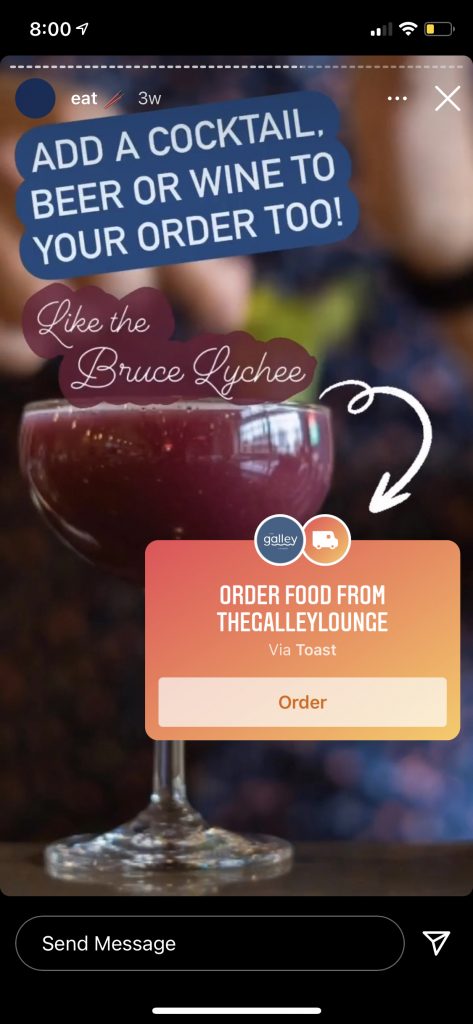 13) Growth metrics added to Instagram Insights
Business and creator accounts can now better track follower growth from the Instagram Insights dashboard. The new section displays audience growth over seven days in a bar chart and tallies follows and unfollows over selected time frames.
This update also lets accounts can also see which posts and stories are generating the most followers. Another feature added to the Activity tab aggregates the stories that have mentioned your account over the past 24 hours.
Pro-tip: Optimize your Instagram activity by monitoring your growth metric on Instagram. This helps you to see what your business is doing well and where it can improve!
14) Secondary inbox tab created for businesses
Direct messages businesses receive on Instagram can now be organized with primary and general tabs. Instead of being bombarded with spam messages or messages from those you aren't following, this tab allows you to sort through high priority mail from clients and partners without dealing with the hassles of unwanted or nonimportant mail.
How it Works:
Two-tab system

Separates low and high priority messages

All messages initially appear in the primary tab

Less urgent messages can be moved to general

Message requests from accounts you do not follow will also appear in the inbox, and can be sorted by All Requests or Top Requests.
Hootsuite did a fantastic job of covering all of Instagram's changes in 2020. For more information and to see the full list visit Hootsuite.com