Updated: 2022
Meet Breezy aka Briana Rose Hunter.
Briana Rose Hunter was born and raised in the restaurant industry. Seriously, she grew up in her family's Tex-Mex restaurant, Hotel Grande, in Norfolk, NY.
She started serving at 16 and was bartending by 18. Briana quickly discovered her own passion for Mexican food. Her mom taught her how to cook and she learned all about running front of house from her dad.
Upon relocating to attend Buffalo State College back in 2010, she immediately jumped into the local service scene. Fast forward to 2016 and she opened her own restaurant in EXPO Market. This was a solid start, but only the beginning for Breezy.
Briana's long-term plan for Breezy Burrito always involved opening a full-service bar and restaurant. So when the opportunity to open a stand-alone location on Elmwood presented itself, Briana was all in.
Breezy Burrito Bar is most definitely inspired by her parent's restaurant, but has its own breezy vibe that's uniquely Briana. Team Breezy completely transformed this former bodega on Elmwood Ave into a trendy taqueria that opened earlier this year.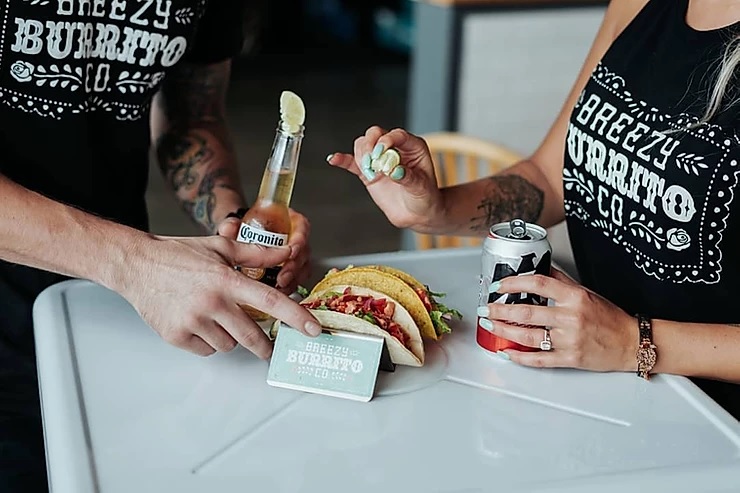 What's the secret to success?
Simply put, Briana was made for the bar restaurant business. But it's more than that.
For Briana, it's all about being authentic and true to herself. Even when that means giving the restaurant's bathroom a disco-inspired makeover… more on that later.
Her vision for the space plus her family recipes and love for tequila all come together beautifully to define the Breezy brand. All in all, Breezy Burrito is doing it right. But how? Briana shared her #protips with us.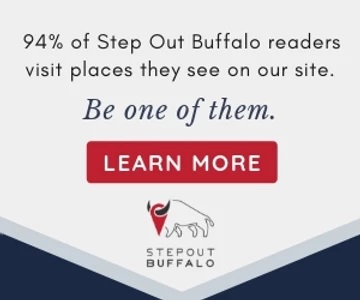 1. Delegate to Elevate
"It's difficult when you first open your restaurant, and it's natural to feel the weight of every little problem on your shoulders. I've always had a hard time delegating tasks, and I find myself feeling like I have to do everything myself.
I'm lucky to have such a great team at my place. Our head chef Amilcar Jose Tenorio has been with me since day one at Breezy Burrito. I worked alongside our manager Rayna Durden for years, and together we helped launch Lockhouse Distillery in the Cobblestone District. Our team works well because we communicate constantly and we trust the systems we've developed to run the restaurant. Your team is your greatest asset.
Remember your team is there to ensure the operation of your vision. Trust the structure you've built, be patient, and watch everything fall into place. When you are able to let some of the little things go, you are creating room for inspiration to flow. This will aid your overall mental and physical health."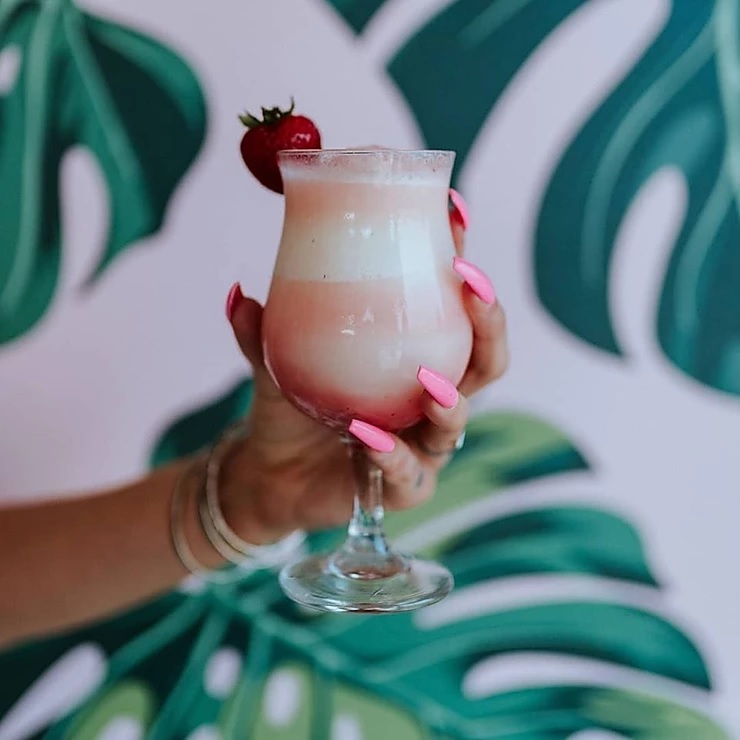 2. Trust Yourself – Go With Your Gut!
"The restaurant industry is forever changing. Trying to differentiate your brand and restaurant can seem like a daunting task, but checking back in with yourself and how your journey began is a great way to keep inspiration high. Keep your style authentic to you and your vision.
For example, when I decided to create our "Disco Bathroom" with functioning disco ball and eyeball wallpaper, my friends – and my electrician – thought I was crazy. But I had the idea and it made me smile. It turns out it has made a lot of people smile – Breezy Burrito Bar is tagged many times a day with people taking their quick "disco break." It's OK to have fun with your brand and your business."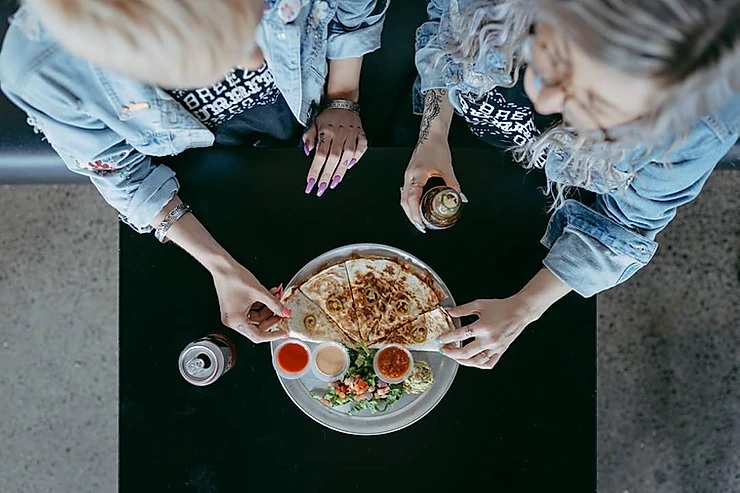 3. Don't Take Shortcuts
"We use only the freshest ingredients and we are mindful of every aspect of all of our food and drink options. People notice! We use fresh and local ingredients, and scratch-make all our sauces, salsas, and marinades. We pride ourselves on keeping our food top quality, which keeps people coming back.
From a marketing perspective, a great photographer/camera is key for social media content. A great picture can capture more than just a beautiful, sizzling fajita – it can convey warmth and attention to detail. Keep the design vivid, colorful and the content in theme with the overall brand."
4. Roll with the Punches
"Perfection can be the enemy of progress, and problems will arise every day in every imaginable way. Especially when you're first opening and finding your flow, things are bound to go wrong, but trust that a lot of things will go right. I find that keeping your attitude positive and your emotions flexible will aid your daily struggle as a business owner against both known problems and unforeseen dilemmas."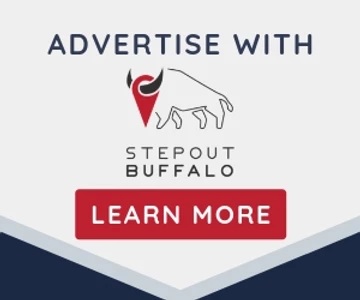 5. Collaborate in Your Community
"Reaching out to the community and collaborating with other businesses is a great way to meet other local entrepreneurs and build your brand. Breezy Burrito Bar has collaborated with many local businesses, and has participated in local events to promote our brand and introduce our followers to other local businesses.
We've been fortunate over the years to partner with Cobblestone Music Festival, Solis Buffalo, Flying Bison, and 103.3 The Edge Tailgate. We've hosted some fun and unique events with local businesses like Bkindcity and the Buffalo Braid Babes, and we're a proud new member of the Elmwood Village Association. You can share knowledge and business tips and create lasting relationships when you collaborate with other motivated people invested in their own brands and businesses. As an added bonus, being a part of community events helps the public recognize your brand off-site, which can grow a buzz, and get people talking about your business."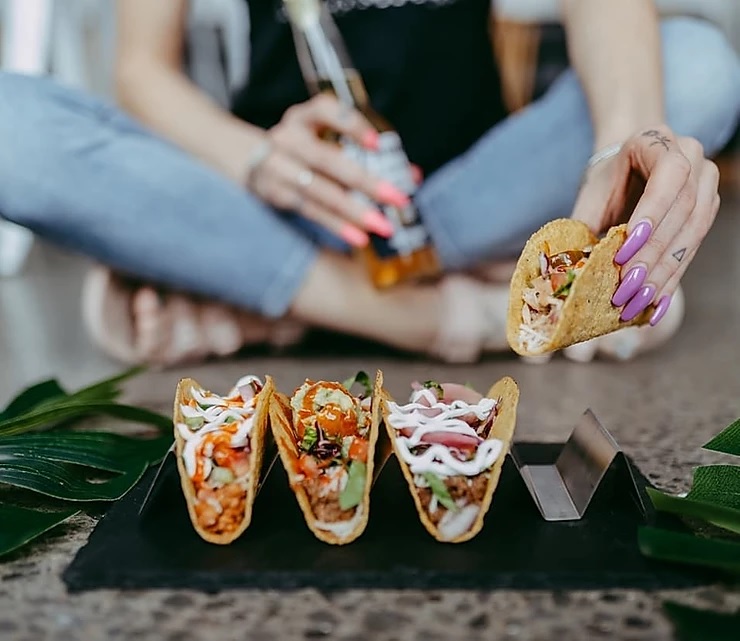 Breezy Burrito Bar:
______________________________________________________________________________________________________________________________
Want to know more about promoting your business on StepOutBuffalo.com?
At Step Out Buffalo, we help businesses promote themselves and their events on our website, email, and social media channels. Our team is comprised of experts who know exactly how to make your business or event stand out, and we'll put you in all the right places so you get noticed by all the right people. Hit us up if you'd like to learn more about our business and/or events-based promotions – there's a reason 94% of our readers go places they've seen on StepOutBuffalo.com