Note: Since publishing Rusterior has changed its name to Wild Roamer
Carrie is the founder of two Buffalo businesses… and she started her first business with $50 and a dream.
Seriously.
Carrie Rinehart made all sorts of crafts before discovering her true creative calling. When she took a screen printing class at WNY Book Arts Center, she instantly fell in love. She made her own recycled printing press out of an old church door, and her hobby grew into a full-blown passion and later a handmade lifestyle brand called Rusterior.
But Carrie's story doesn't end there.
Owning a business comes with challenges, and finding people who *really* get it can be really hard. As her business grew, Carrie went searching for support at meetups and networking events but struggled to find it. That's when Buffalo Boss Babes was born.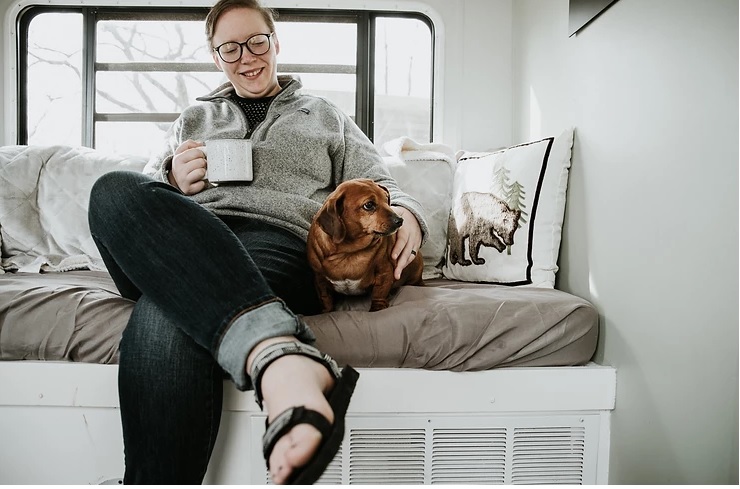 Carrie created Buffalo Boss Babes on a whim and without any long-term goals. Buffalo Boss Babes started as a supportive online presence and soon evolved into a community of like-minded women who support and inspire each other. The group hosts networking meetups and a speaker series featuring women business owners.
Carrie learned that sometimes it pays to take a risk and start something of your own because it may turn out to be exactly what you're looking for. What else has she learned over the years? We interviewed this local boss babe to find out.
Here's what Carrie had to say:
1. Invest in your community and avoid comparison.
I find motivation with self care and doing things that I love that are the complete opposite of my business, like going for a walk, taking a yoga class, or doing something creative that isn't exactly what I do every day. I look at what others are doing in different fields, but I try not to follow people in the same lane as me because it is easy to feel like you have imposter syndrome.
2. The best marketing tip is you!
The reason people follow you or your business is because of one thing – you. You have to be true to yourself. Don't follow the crowd. Be unique. Selling is second to your brand and business identity. Instead of pushing to sell products, push yourself to show up for your audience and listen to them. They will show up for you when you ask and it will be pure magic!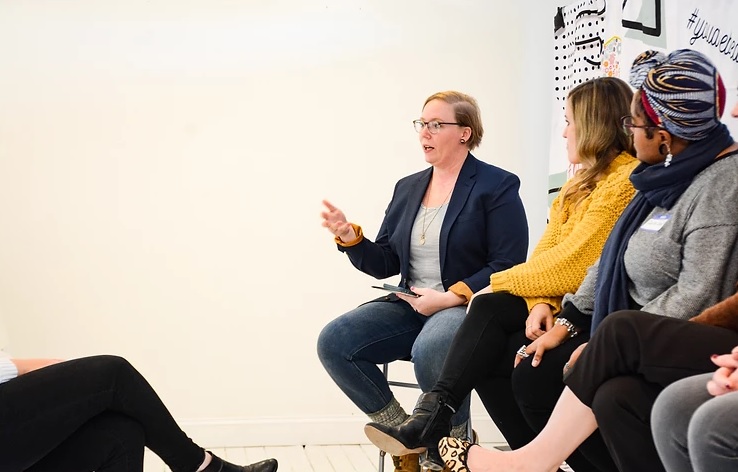 3. Focus on progress not perfection.
It is easy to compare yourself to others in your field but remember everyone starts somewhere and it's not always smart to put everything on the line to be "the best." In other words, do what you can with what you have and start small. Both of my businesses started with good intentions and a little money and then grew from there.
4. Have fun with your social channels.
My social media strategy is to create content that I enjoy seeing and content that I like to create. It makes things less tedious. I also say, stick to the platform you enjoy the most and your people will show up for you. Make social fun!
5. Remember events are about the people.
Delegating is important, especially when you are growing. Events come naturally to me, but being organized and having people to help you is key! Always remember events are about the people attending them.
Wild Roamer
Buffalo Boss Babes
______________________________________________________________________________________________________________________________
Want to know more about promoting your business on StepOutBuffalo.com?
At Step Out Buffalo, we help businesses promote themselves and their events on our website, email, and social media channels. Our team is comprised of experts who know exactly how to make your business or event stand out, and we'll put you in all the right places so you get noticed by all the right people. Hit us up if you'd like to learn more about our business and/or events-based promotions – there's a reason 94% of our readers go places they've seen on StepOutBuffalo.com