Elyse Maz is the founder and CEO of EXO Supply // Follow EXO Supply on Instagram & Facebook
EXO Supply was established in 2014. The national brand has a portfolio of products that are 100% non-toxic, cruelty free, and made with 6 ingredients or less. Their full line of products are all crafted in small batches here in Buffalo, NY and they strive to use only domestically sourced materials and local vendors. Not only can you find EXO Supply's products in local stores like the Lexington Co-Op, Pink Lemonade Boutique, and Spruce, you'll also find them at Sally Beauty stores nationwide, Rite Aid, and more. Another cool fact: actress Emma Watson is even a fan of EXO's best-selling Pure Remover (for nail polish).
"The idea for EXO and our Pure Remover came about both on accident and because of my love for nail art", says Elyse. "About 8 years ago, I was working with my father in our lab testing a new product formula and I forgot to put gloves on. After a few seconds, I noticed the solution removed the polish from my newly manicured nails – but it was also odorless and super gentle. Surprised by how well it worked, I wanted to see if we could take it a step further. We did some tweaking of the formula and with further testing, realized this could be branded into something more!"
Elyse didn't always know she wanted to be a business owner, let alone in the beauty industry.
"After college I was an elementary school teacher for several years in Buffalo. Between teaching and tutoring, I thought I was set in my career. But things changed – and I pivoted. I began helping with marketing/event planning for my family's manufacturing company. This quickly transitioned to managing larger projects and overseeing daily operations."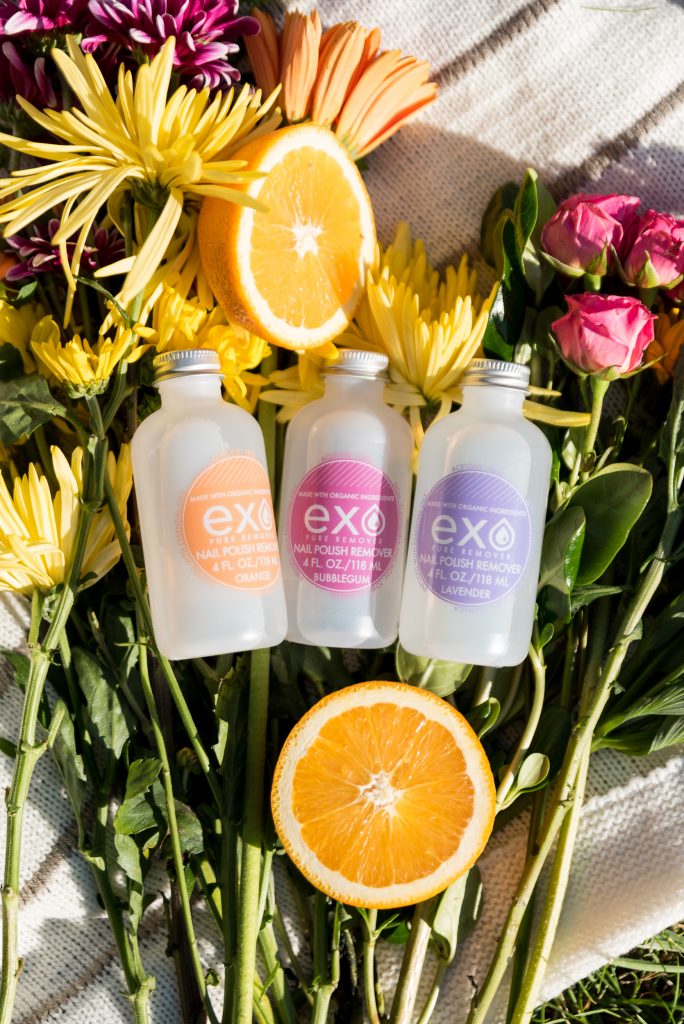 Seeing an opportunity in the making, Elyse used this chance to learn as much as she could, digging into new ingredients, suppliers, and opportunities
"Then, with the creation of our Pure Remover formula and my love for nails I was able to dial in on a market that I knew about and wanted to be a part of. A year or so later, EXO Supply LLC was formed as its own company for nail and skin care!"
It's been a long road for EXO Supply, from a small "accident" to a nationally recognized brand.
"My favorite business milestone to date is our partnership with Sally Beauty. Growing up, I shopped there often for hair and nail accessories. Now, it seems life has come full circle and I can shop my line of products on Sally shelves! It's an amazing feeling, and they've been a great partner. Stay tuned for another Sally launch coming soon 😉 "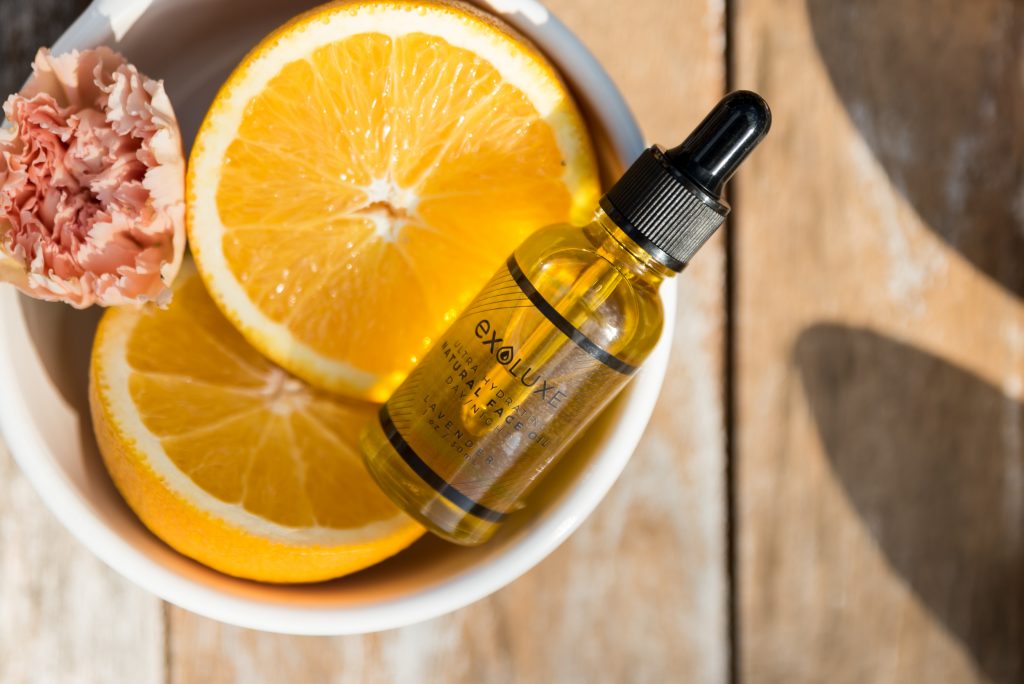 We asked Elyse to share some of her biggest business tips, from building connections and finding motivation to the importance of delegating and the one thing she can't live without. Here's what she had to say:
Business Tips from Elyse Maz:
---
1) What advice would you give a local business that's just starting out? Or is there something you wish you knew along your journey?
"Advice to a new business: Build connections before trying to score a bunch of new customers. It's a lot easier to pitch a new product or idea to someone once you've established some type of rapport. Think about where you already shop, eat, workout – and see how you can further connect with them to boost your visibility and eventually, your customer base. Share ideas, get feedback, let them try free samples, etc. "
2) What has been the most helpful tool for running your business?
"The most helpful tool I have is my team and learning to lean on others. Instead of stressing about trying to do it all myself, I've learned to trust others and delegate."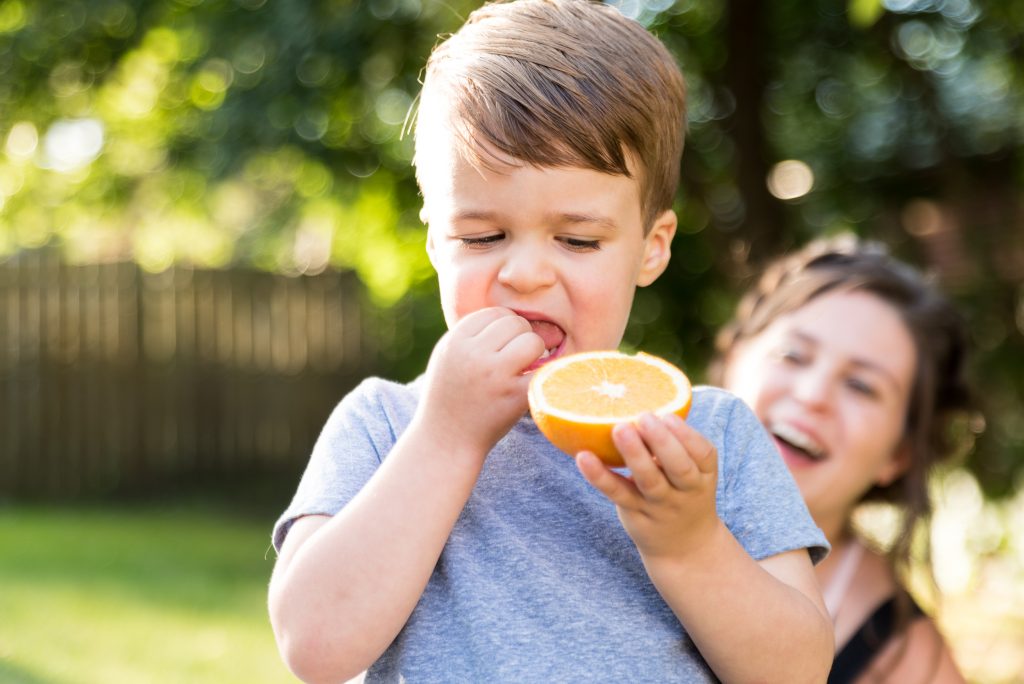 3) Where do you find motivation?
"My motivation comes from various sources: My son and husband are my biggest fans and always keeping me going. I want my son to see me building something that I am proud of; something that he can build from one day too, if he chooses to. Travel is another motivator. I love having a trip to plan; it gets the creative ideas flowing when I can change location, and reset."
4) What unique approach to customer service do you think more businesses should be doing?
"I think offering a personal and positive experience whenever possible is key. That may not always result in an immediate sale, but it will be beneficial in the long run to make a connection. I remember reading once that as an entrepreneur, while we don't have a "boss", we should treat our customers as such."
5) What's one thing you can't live without?
"I can't live without my noise cancelling headphones. They're a game changer for work and mom life."