Giovanni Centurione is the owner of TREND UP // Follow TREND UP on Instagram & Facebook
When we recently did an

Instagram request

for our followers to nominate their favorite local businesses to be featured in our

Business Tips

series, TREND UP received dozens of nominations from loyal friends and customers.
"Not only do they provide dope clothing but they do so much for Buffalo artist[s]. From cyphers, art pop ups, jam sessions you name it, Gio always opens his space"
"[TREND UP] Has excellent customer service and Definitely out of sight when it comes to the new fashion🔥🔥🔥"
"@trendupstore has been making an impact on the Buffalo culture with pop up art shows & hip hop events. Not to mention having one of a kind wardrobe options you can't find anywhere else in the 716"
In Buffalo, community is everything. As The City of Good Neighbors, connection is invaluable. When you appreciate your customers and go the extra mile it pays off – and it's clear that Giovanni Centurione has done just that with his store, TREND UP.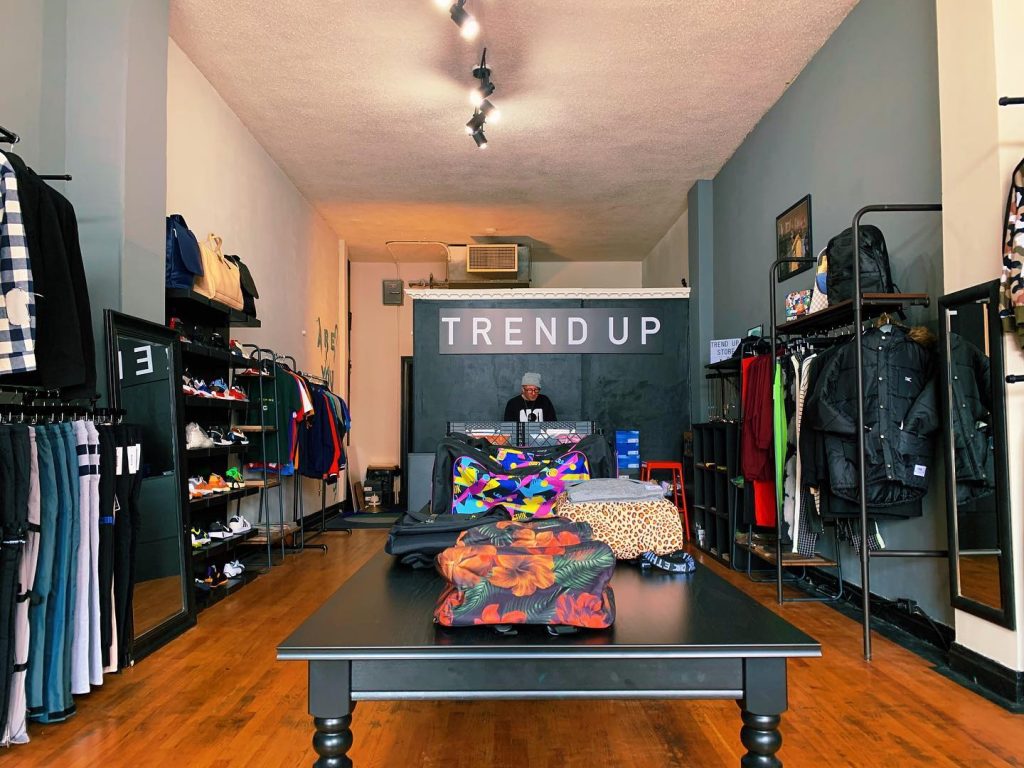 TREND UP is a local men's store situated right on Allen Street in the heart of Allentown. They specialize in brand new urban contemporary streetwear, accessories, & footwear from brands like The Hideout Clothing, PRSTGE, Konus, Bape, Supreme, Kenzo, Ethik, adidas, Puma, & more.
The story of how TREND UP came to be begins when owner Giovanni Centurione, who had previously lived in New York City for 12 years, moved back to Buffalo in late 2009. While he was living in The Big Apple he had found a love for fashion, specifically streetwear. But when he moved back, he realized the streetwear styles and brands he had fell in love with in NYC weren't available in little ol' Buffalo.
"[I realized] I couldn't shop here, I couldn't find those cool unique finds I would find back in the City. I would always get compliments on my attire, but it wasn't available in Buffalo. I wanted to bring those looks here."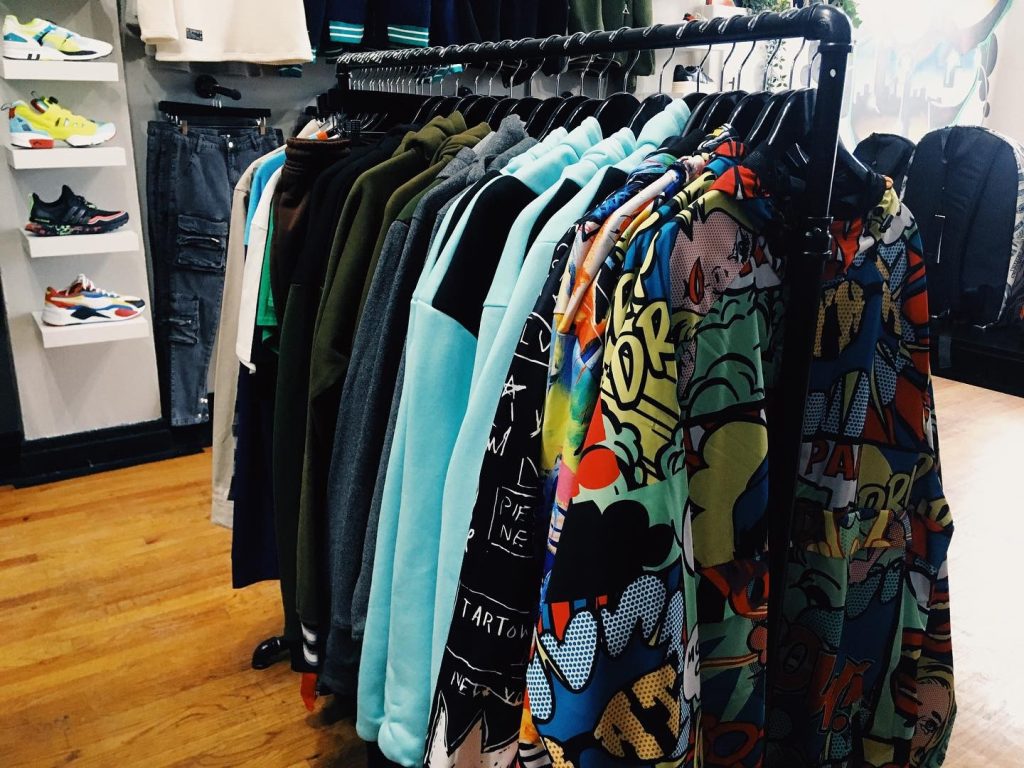 Giovanni didn't immediately open up shop just yet – his journey had a few more stops along the way. Upon first moving back to Buffalo he worked with Visit Buffalo Niagara as an Information Specialist, helping visitors find cool places to stay, eat, shop, and explore.
"On the side I was also freelance writing for Buffalo Rising. Mostly featuring local boutique shops, which is where I started to become friends with some of the business owners. By asking them a million questions on how they got started, where to begin, etc, that inspired and helped me to get my own business started."
Eventually, the first TREND UP opened in downtown Buffalo in 2016. "My first store was a very tiny incubator inside the Market Arcade building, [and] just two years later in 2018, I was ready to expand." But expanding also meant taking on a higher cost of rent, something Giovanni wasn't quite ready for."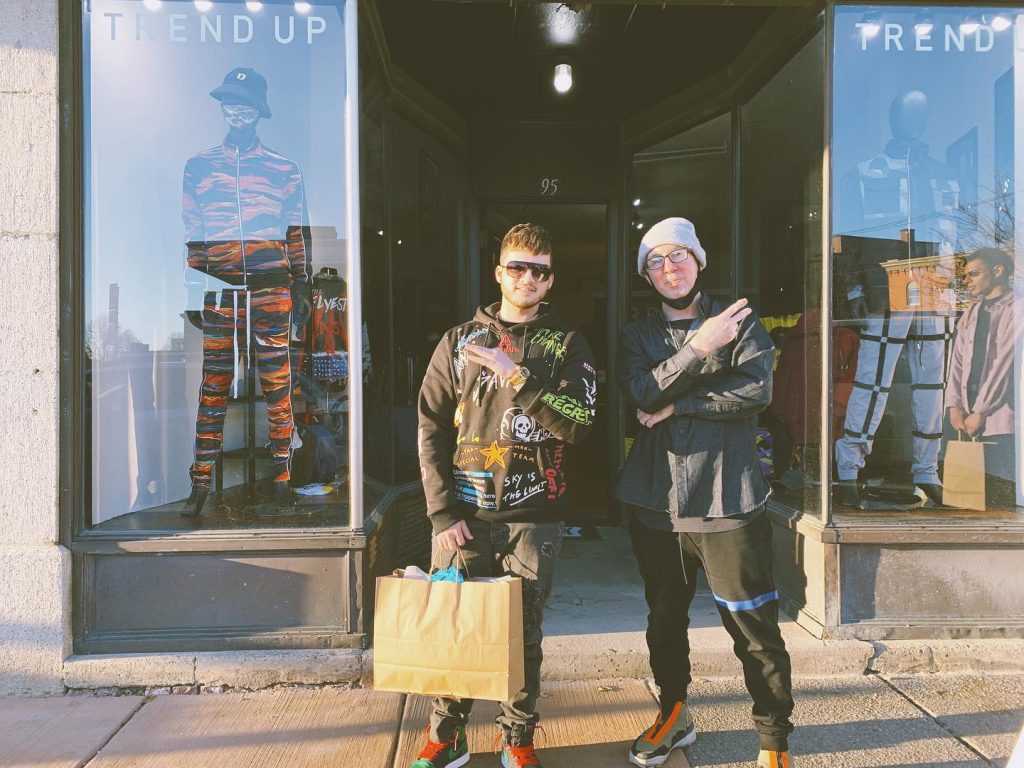 The solution: a shared space. "I was lucky enough to collab with Siobhan Taylor of MS Eye Candy boutique in a shared space at 85 Allen Street. We split the space into two and took turns running the store so we could be open everyday and still have days off." This model worked for a few years until ultimately both business owners were ready to move into their own spaces.
"In early 2021 I moved a few doors over to expand once more into my current location at 95 Allen Street and MS Eye Candy remained at 85 Allen St. to expand her inventory. The size of the place was just right – [and the] hardwood floors and larger display windows were a plus!"
With the new larger space Giovanni was also able to expand his offerings to now include sneakers, records, and more higher end gear from brands like Supreme, Bape, and more. "After opening at 95 Allen St. in March 2021, it was right around the time everything was reopening from the pandemic and people were shopping again. This was overwhelming and I was able to hire my first part-time employee. I'm looking forward to the future!"
We asked Giovanni to share some of his biggest business tips for other local business owners and entrepreneurs that he's learned throughout his journey, here's what he had to say:
Business Tips from Giovanni Centurione:
---
1) What advice would you give a local business that's just starting out?
"Be sure this is your passion and you are ready to commit to it daily and don't get discouraged. You may not see a profit right away, but it will come in time."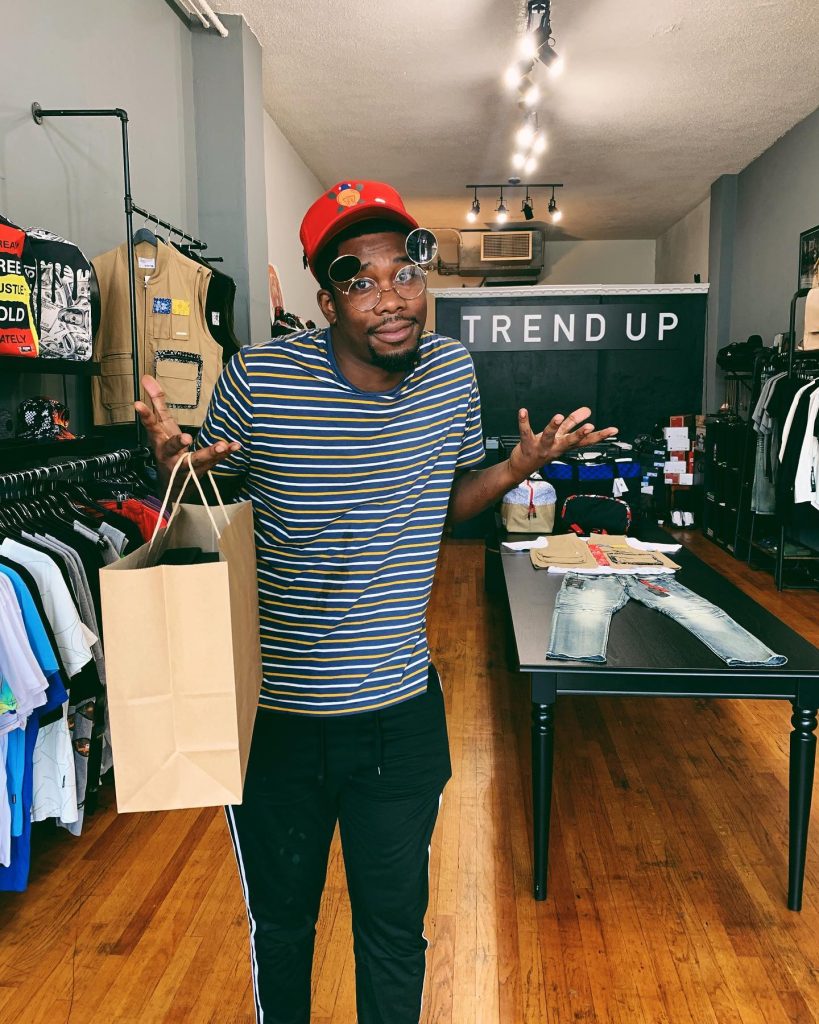 2) What's your best advice for growing a business's revenue?
"Keep on eye on all your daily costs; rent, inventory, staff, etc. It you are not making revenue, you gotta make some cuts somewhere. Your goal should be making a profit, some months break even (it happens) but over all you don't want to lose revenue."
3) What's the most beneficial form of advertising in your opinion?
"For me it's been word of mouth, flyers around town and social media. Get people to tag your business, check in, take a photo of them or even with them and share!"
4) What's one thing you can't live without?
"My phone, lol."
5) What's the best business advice you've ever been given?
"In retail, plan a few months ahead, get ready to stock, and put old inventory on sale, Go ahead of the season. This is good advice because when I first opened in 2016 I was only buying new inventory once I was running out and I would sometimes have empty racks and stressing out trying to buy new things and fast."