Updated: Dec 20, 2019
Bkindcity is one of those unique companies that's so much more than just a brand – it's a community.
When you first meet founder Katie Monacelli you'll likely walk away feeling inspired. Her positivity and kindness are contagious, and the Bkindcity brand reflects her personality in a rare authentic way usually not seen in the business world. Bkindcity is a unisex apparel brand (think East Coast street style meets West Coast vibes), but it's also a community where everyone is welcome. Their motto? "Stay rad /// stay real."
Bkindcity started with a secret Instagram, a safe place on the internet for Katie to share her thoughts on life. The shirts came later with small runs at a local screen printer for her friends and fam – and as more and more requests start pouring in, a business was born. Now it seems like everyone in WNY and beyond reps Bkindcity… to the point where it's almost weird when you *don't* see someone on a daily basis in Katie's gear.
Understanding grassroots marketing is a powerful tool, and Katie is a master at it. Some of what has made Bkindcity so successful can be attributed to her keen understanding of the power of collaboration – a huge grassroots proponent. Katie frequently teams up with other local businesses and well-known figures in WNY – like the guys at Lockhouse, various DJs, influencers, and other business owners – who are on the same wavelength and understand each other's branding styles. Working together is mutually beneficial because both parties get their names in each other's social media circles, leveraging new audiences who are likely to be receptive to who they are and what they do.
Knowing your audience is another thing that sets Bkindcity and Katie apart, and in WNY she understands that her audience loves feeling good and supporting one another. Katie's entire emphasis on community naturally led to giving back to the community (for every item sold, BKC donates a meal to The Buffalo City Mission). Not only is this a great thing to do in general, but understanding the importance consumers place on feeling good when they make a purchase is huge. Supporting local business AND a local charity is a win-win for everyone – and that kind of win-win is something that keeps sales coming in and word-of-mouth marketing going. After all, in a support local community like Buffalo helping one another is the name of the game.
Even with all of this positivity and good vibes flowing staying motivated and inspired can still be challenging, especially when you run a small business. Here's Katie's business tips for staying inspired on the good and bad days – and how it can propel your business forward.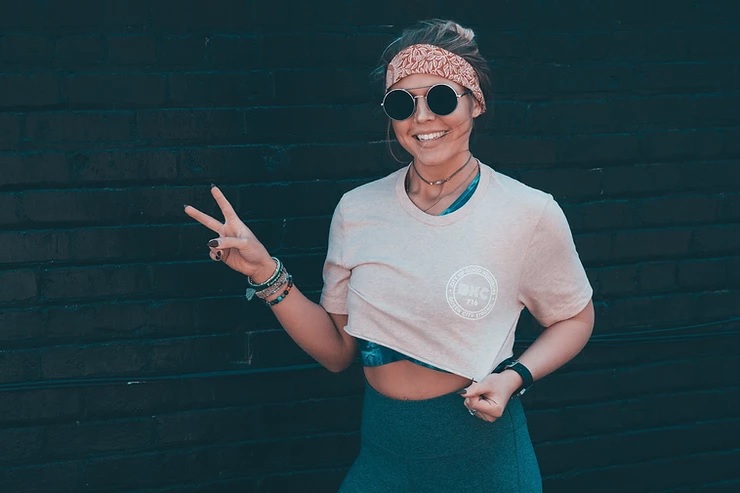 1. Stay rad.
Stay rad means (to me) stay inspired. Every day I spend some time perusing things that I find most inspiring. Always and always with music on. It sets the tone and allows me to get into the mindset of whatever I'm trying to manifest.
Pinterest is always a great place to start, but past that, check in on the places and people that you love. Do you have friends in other parts of the country, the world? FaceTime with them, talk to them and find out what's happening in their part of the world. Check in on the trends, but get a comprehensive feel for it, look outside of your particular industry.
Top 10 lists are a great quick and easy place to start. Thrillist is a great one to check out. Try things like this: pick a few of your favorite cities and start searching things like, top 10 best brunch spots in San Diego, Austin, Brooklyn, Toronto etc. What does the place look like, what are they serving, how are people dressing for the occasion. There are clues here. The environment will give you the vibe, and the vibe will tell you the trend.
Think of how we as a society have shifted to a more laid back casual lifestyle. That translates to what and how we eat, what and how we entertain ourselves, style, fashion, you get the idea. Search top 10 best free things to do, top 10 best outdoor activities, indoor activities, top 10 places to visit, top 10 best innovative businesses etc. All of these things will give you the pulse of that particular city and then you can start connecting the dots and then you'll start to get your own feel for a trend and your resulting ideas will be organic. It will come from you, from what you love and your interpretation of those things. Enter the BKC "Sweat to Street" shift into athleisure.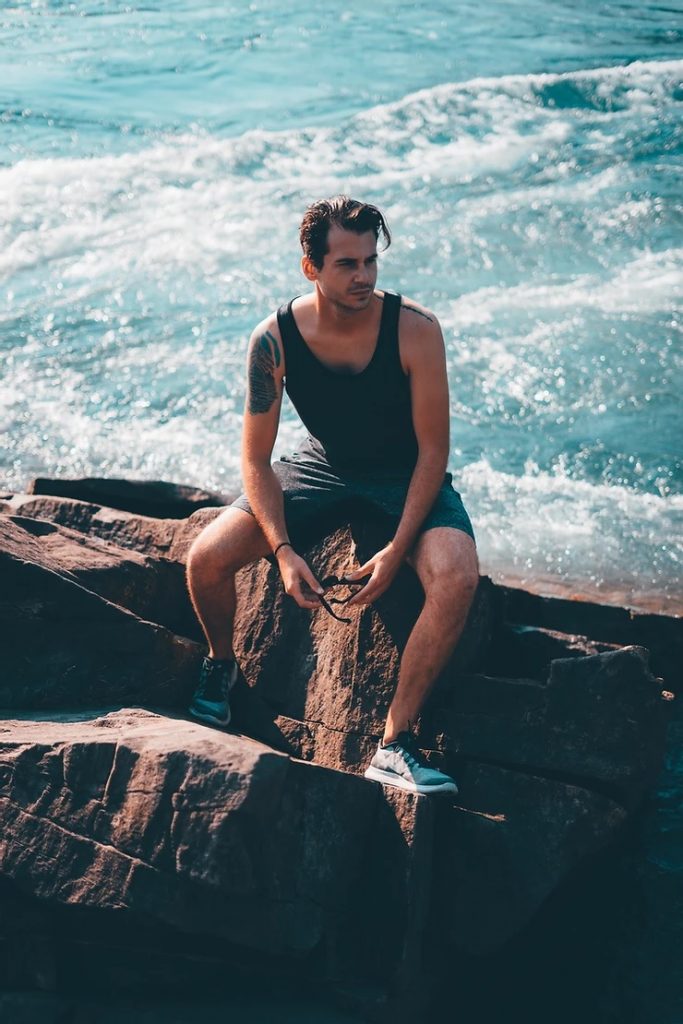 2. Stay real.
When BKC first started, I was hellbent on a streetwear vibe. Why? Because I thought that's what people would think is cool. When we shifted from street wear to athleisure, it wasn't because I was searching exact fashion trends, it was because I got real with myself about what I actually wanted. What do I want to wear everyday? Who do I want to be every day? My everyday wear is leggings, a cool t-shirt that I love, jean jacket or a leather jacket and shades. I think when you're comfortable in what you're wearing, you're more comfortable in who you are. And if you're comfortable in who you are, your interactions with other people become so much greater because you come to the table as yourself —and that's the only way to show up.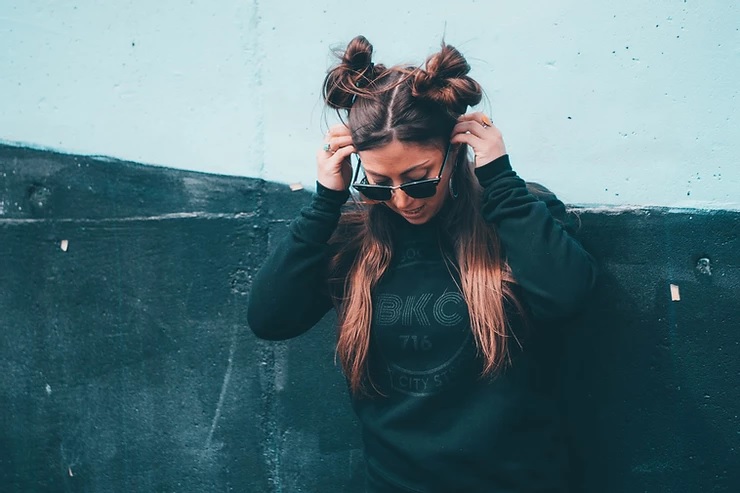 3. Balance is powerful.
You know that one person you run into every so often and you're so excited when you see them? You catch up effortlessly. You may hang out for a few moments or a few hours and then you don't see them for a while? Doesn't it leave you wanting more, and wondering the next time you'll see them?
Yeah, be like that person —but on IG. Long drawn out multi-paragraph daily posts are not as captivating because you've diluted your own intrigue. You don't have to post every day. One more time for the people in the back, you don't have to post every day.
For awhile there I felt like I needed to stay on this consistent schedule to stay relevant. But in that, I found myself forcing it, and I think people feel that. We can feel when something is disingenuous, and one of the biggest turnoffs in life is a lack of authenticity. Once you feel something is fake, you check out.
Silence is ok, it's the breather between conversations, which is essentially what we're all having —a conversation. If you go quiet for a moment, it only makes the comeback more impactful.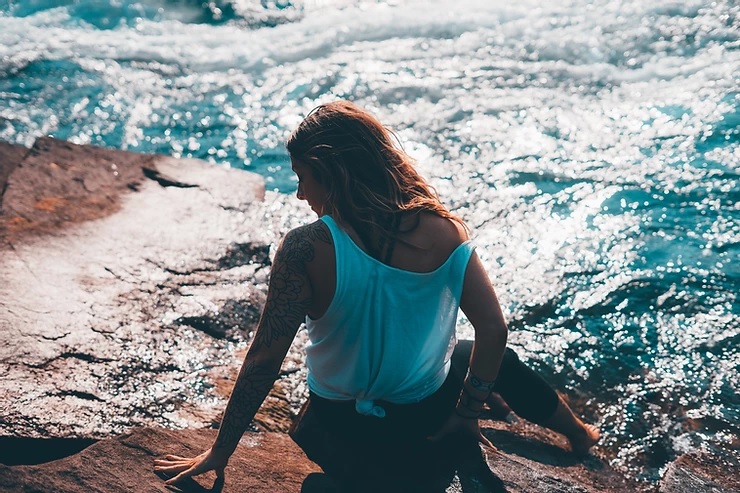 4. You can't be everything to everyone.
The beauty in that, is that it leaves room for everyone to contribute something unique and creates space for diversity in whatever industry you may be in. Do what you do and stay true to that. Hone in on what you do well and foster that.
My advice? Put your blinders on for what's happening locally because if you want to breathe new life into a place, you have to breathe new air. That being said, be aware of what's going on around you, especially when it comes to the needs of your direct environment, but be willing to put yourself in weird and unfamiliar territory.
I remember being in Japan and looking around at all of the wildest fashions and thinking, this is where we're headed, but I don't think it'll work just yet. But I love it, so how do I use it? Pull out aspects of what you love and start small How does it make you feel, what colors are you drawn to? Why? There are answers here. Harajuku girls are a great example, the creativity, the playfulness, the colors. I came home and took those concepts and infused them into what we were doing and that was enough to make a shift.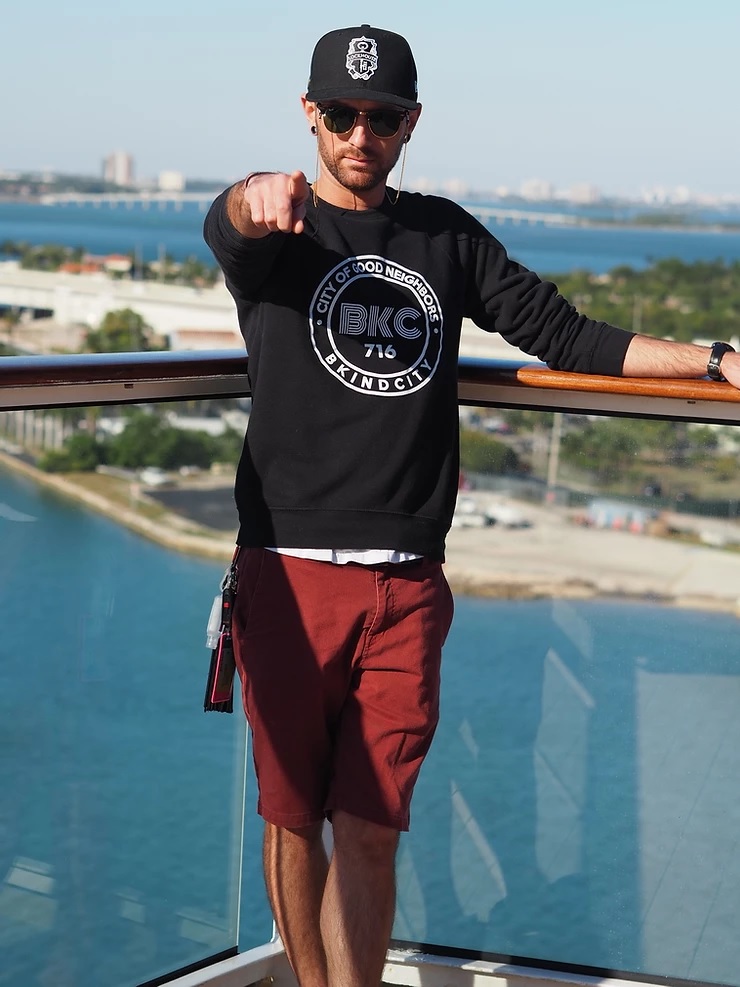 5. Be grateful.
Every so often I throw a message out to our BKC community and thank them for allowing this to continue. In the words of Jay-Z, "you could be anywhere in the world, but you're here with me, I appreciate that."
I think the motivation to keep everything moving forward comes from knowing that this is the life I've always wanted. To have the freedom to wake up in the morning, grab a coffee and decide what the day is going to look like. That's priceless to me. I will forever be grateful that this city gave me a shot. From the purest place in my heart, thank you for that.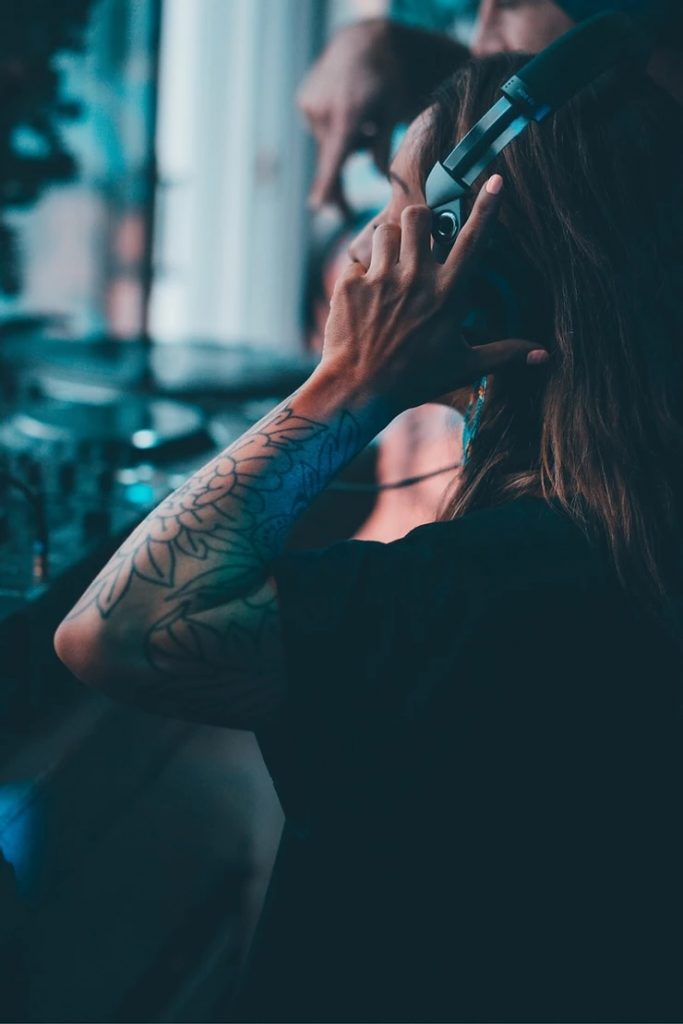 *Bonus Tip: Do what you love.
My advice to a business starting out would be to find your own way. Do what you love and don't be afraid to be different, be afraid to be like everyone else. If it's already being done, that's ok, but figure out a way to be unique. I remember meeting someone that worked for the Huff Post and was so excited to tell him how I was starting a t-shirt company, and he humbled me in 3 seconds by saying, "cool, what makes you different than everyone else?" And I genuinely couldn't answer him. But I could answer him now. That question has stuck with me ever since.
My next piece of advice would be to be in it because you love it. There will be days that will challenge you in a way that you haven't experienced before and you have to love what you're doing to such a degree, that you wouldn't dare give up on it. The first few years are so incredible, but so challenging. You're going to lose a lot of sleep, but if there's anything worth pursuing in your lifetime, it's this. If there's anything worth betting on, it's yourself. "Only make moves when your heart's in it. Live the phrase sky's the limit."
BKC is my heart and soul, it is so special to me, and I am so so grateful for everyone that has been along for the ride and all of the people that are coming.
See more from Bkindcity:
Looking for more helpful content about social media?
Check out our other articles here for free tips & tricks!
______________________________________________________________________________________________________________________________
Want to know more about promoting your business on StepOutBuffalo.com?
At Step Out Buffalo, we help businesses promote themselves and their events on our website, email, and social media channels. Our team is comprised of experts who know exactly how to make your business or event stand out, and we'll put you in all the right places so you get noticed by all the right people. Hit us up if you'd like to learn more about our business and/or events-based promotions – there's a reason 94% of our readers go places they've seen on StepOutBuffalo.com