Updated: Dec 10, 2020
Did you know Instagram is the most engaged with social media platform in the world?
Because of this, Instagram is now one of the most powerful marketing tools for businesses big and small. Mastering the art of Instagram can be challenging – the trends are always changing, the algorithm is seemingly impossible to figure out. Those who can create the right Instagram accounts for their brands can see humongous ROI in the form of literal cash money…so yes in today's modern world it is absolutely 10000% necessary to have a killer Instagram page as it can truly make or break your business.
That's exactly why Lauren Spoth started her company, The Buffalo Creative. The Buffalo Creative is a creative Instagram management company that helps other Buffalo-based businesses create, foster, and grow profitable Instagram accounts to generate a solid brand presence, engagement, and IRL traffic.
Lauren is currently the Creative Marketing Director at Step Out Buffalo and has organically grown SOB's Instagram presence by over 85,000 followers and counting. NBD. She's also responsible for creating and managing Step Out Buffalo for Business and all of its subsidiary platforms…aka what you're reading right now. Aka she knows her stuff. After years of studying, practicing, and perfecting social media marketing, Lauren realized how many great businesses struggled to create their own social media presences. Whether it was because they didn't have time to or because they simply didn't know how, there are thousands of businesses in WNY losing out on potential income that could be made from Instagram – and that was something she knew she could help with.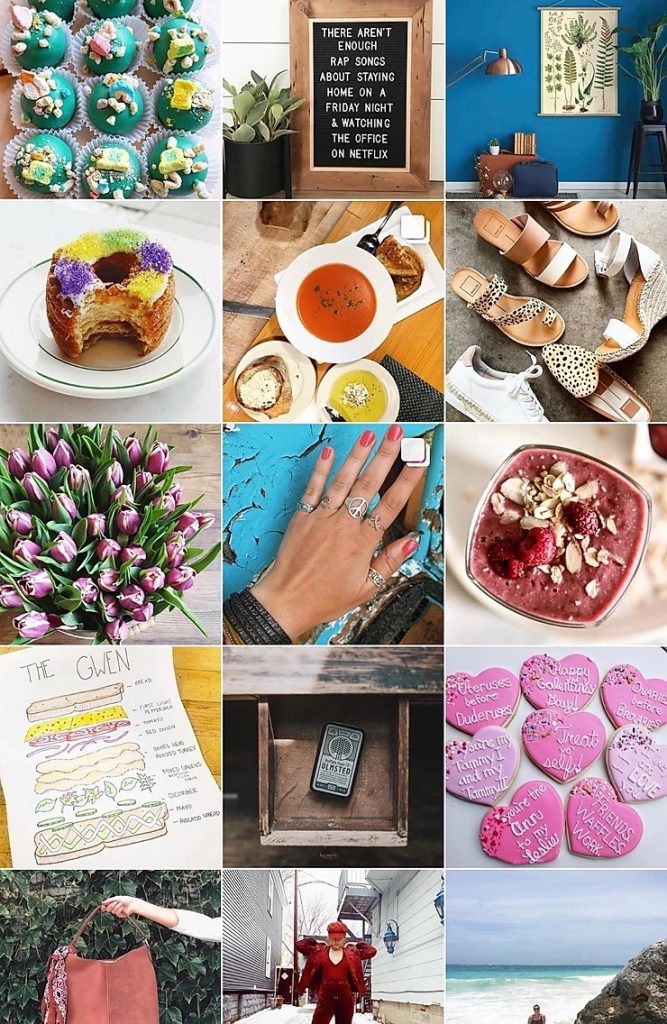 Turns out, a lot of businesses in WNY were looking for someone exactly like Lauren to provide the exact service she was providing. Less than one month after launching The Buffalo Creative Lauren had more clients than she had anticipated for the entire year. Five months later The Buffalo Creative continued to grow, with more clients, a new employee, and an Instagram following of nearly 800+ local businesses. And all of this growth was done tactically and organically – with not a single dollar spent on advertising – through Instagram.
Creating a profitable company in less than 30 days is a huge feat, and much of The Buffalo Creative's success is thanks to the unique new marketing world we currently live in. So how does a modern-day marketer succeed in 2019, and what tips and tricks would she give to other local businesses? We interviewed Lauren to find out – here's what she had to say:
Where do you find motivation?
My biggest source of motivation comes from other Instagram accounts – whether it's something I think is funny or something I think I can adapt for my own platforms or something that sparks an idea for something else. Inspiration is all around us, especially when you're immersed in a field you love, and there's no better inspiration than other people who are killing it in your industry.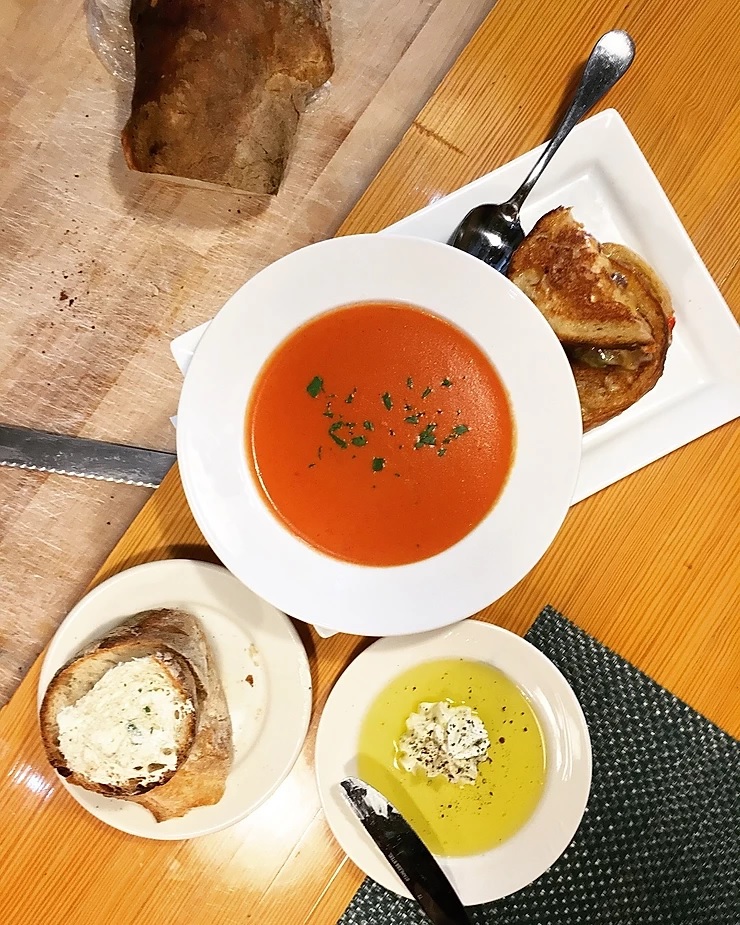 Are there any specific tools or software you use to run your business that you find particularly helpful?
Hootsuite is something that not too many people are familiar with, and whenever I do client consultations they're always super excited to find out it exists. Hootsuite is an online service that lets you schedule social media posts to go out days, weeks, and months in advance. It integrates with almost every other platform you could want – Instagram, Facebook, Twitter, LinkedIn, etc, – so you can spend a few hours in one day scheduling posts to go out for an entire month. Posting to social media regularly is crucial for maintaining your place within each platform's algorithm, but sometimes life happens and people get busy (especially when they're running their own businesses). Hootsuite is a lifesaver, and if you're running 3 accounts or less on Hootsuite it's also a FREE lifesaver.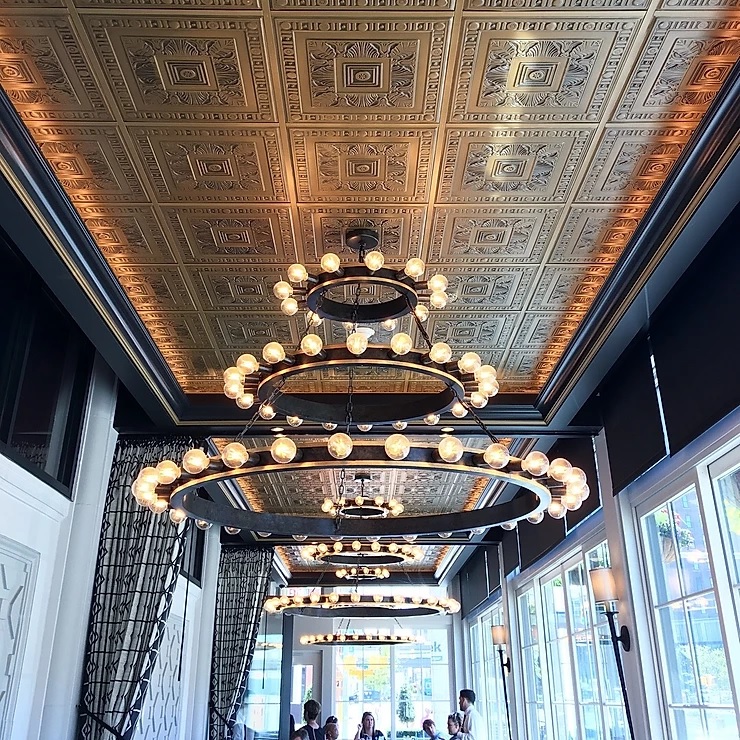 What's your marketing motto?
"Be the Instagram you want to see in the world." Oftentimes businesses get stuck in a rut, get lazy, or get caught up in posting things they think they have to post instead of thinking about what their audience really wants. Instagram has great built-in analytics for business accounts, so take a look at your post engagement and see what's doing well and what's not doing so well. The most important question to ask yourself when it comes to your social media accounts is 'why are people following me?' Are they looking for humor? Aesthetics? Information? Remember, if you started a business that you're passionate about, YOU are your own target customer. Once you figure out why YOU would follow you and why your audience is following you, look at similar business accounts in your industry and see how they're posting content. What do you like? What turns you off as a consumer? Then see how you can implement what you like into your own social media…and how you can eliminate or change things that may not be working so well (aka receiving low levels of engagement). And as a general rule of thumb, if YOU don't get joy from looking at your own business's Instagram account, no one else does either.
What advice would you give a local business that's just starting out?
Know your strengths and figure out how to use them to differentiate yourself from everyone else. In high school one of my teachers illustrated this by telling a story about two identical students who were applying for the same college scholarship – the two had almost identical backgrounds and test scores but one of them played the tuba. That small facet made her a more interesting candidate to the school, and she ended up winning the scholarship. For example, there are a million places serving pizza, what makes your place so special? Is it a crazy pizza-based brunch? A super cool space? An antique oven? An awesome patio? Fun, unique events? No matter what your industry is, you have to find your tuba and play it as loud as possible.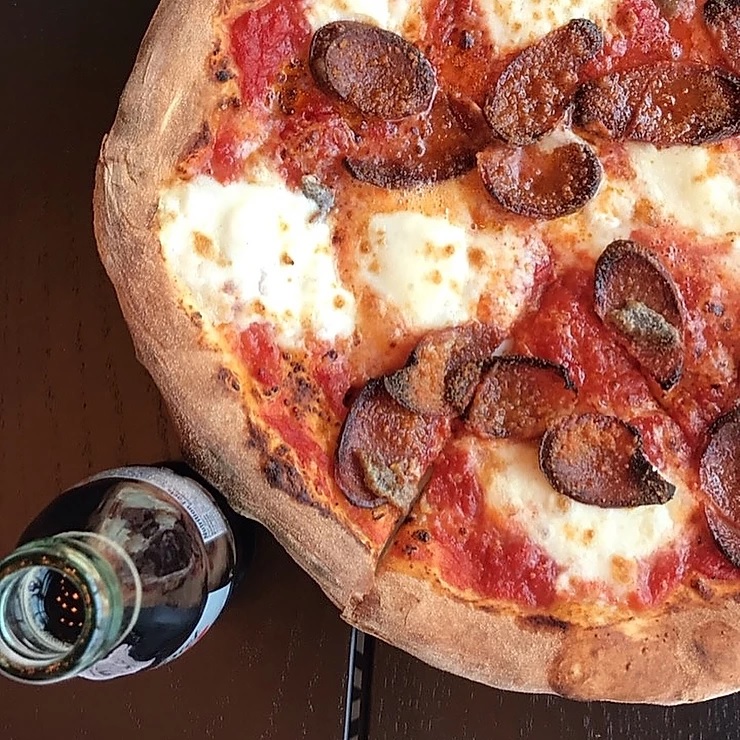 What's your strategy for creating content on social media?
Create content well and create it often. Our feeds are flooded with so much content these days that you have to be creating good, quality content all the time. It's 2019, your followers and potential customers expect nothing less. Additionally, the more content you create the more chances you have to get in front of your audience and the more you can experiment to see what types of posts do well and which ones don't. Constantly be conscious of the ways people are responding to your content, and if you see things that get really good responses try to replicate those in as many different ways as possible. And if you need ideas for content look at your favorite Instagram accounts and see what they're doing well, then apply it to your own account and content strategy. Quick tip: Take a look at national Instagram accounts and those based in larger cities (NYC, LA) within your industry. They're great sources of content inspo…because they literally *have* to have killer IG's in order for their businesses to survive.
See more from The Buffalo Creative:
_______________________________________________________________________________________________________________________________
Looking for more helpful content about Instagram? Check out our article on how to make a killer Instagram Story or our article on the top Instagram trends for 2019
______________________________________________________________________________________________________________________________
Want to know more about promoting your business on StepOutBuffalo.com? Contact us!
At Step Out Buffalo, we help businesses promote themselves and their events on our website, email, and social media channels. Our team is comprised of experts who know exactly how to make your business or event stand out, and we'll put you in all the right places so you get noticed by all the right people. Hit us up if you'd like to learn more about our business and/or events-based promotions – there's a reason 94% of our readers go places they've seen on StepOutBuffalo.com