Updated: Dec 20, 2019
Passion is everything.​
When you love what you do, work feels less like work. However, discovering your passion and turning it into a successful business model is extremely challenging and not many people are able to do it…let alone do it in a couple of years with zero formal training. But Sara Spoth isn't like most people, and that's exactly how she turned a spontaneous hobby into a super successful business – Beck&Forth Co. Oh and did we mention she did it all while being a full-time stay-at-home mom?
Sara's story began the way almost all passion-based businesses do. After a year of being a stay-at-home mom, Sara realized she needed a creative outlet. Soon she took an interest in floral design and started learning all about technique, color theory, and style. Just for fun she practiced at home and after a while ended up becoming completely self-taught.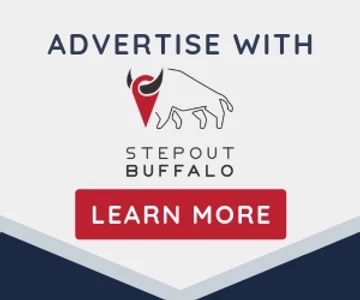 Sara didn't have any intentions of turning her hobby into a business until fate stepped in. It all started with a wedding: two of her best friends were getting married, and they had asked her to use her newfound set of skills to help style their wedding. Taking what she had learned about floral design, she ended up creating a gorgeous setup that helped pull in the magic her best friends' special day.
Immediately after sharing photos of her first "project" on Instagram, Sara started receiving lots of event design and styling requests from other people who were impressed by her skills – yet another example of the power of Instagram. After styling a few more weddings Sara knew this was what she was made for, and soon her business was born.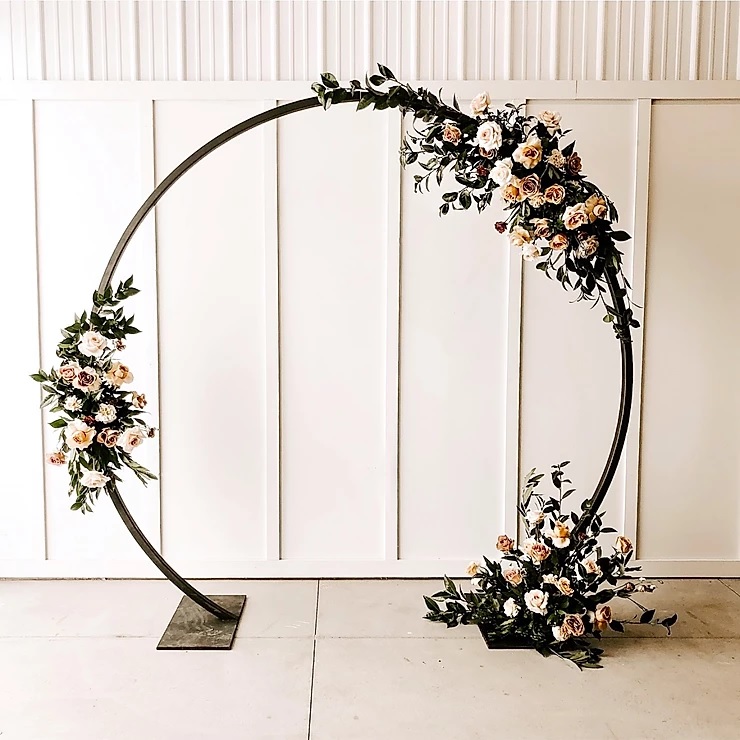 Photo x @beckandforthco
In just two short years, Beck&Forth Co. has gained an impressive following of 11.5k followers (and counting) on Instagram, which has been the primary medium she's used to show her work. Instagram – and strategic collaborations with other like-minded businesses – have given her a unique platform to receive lots of new business. One look at her Instagram and it's easy to see how she's been able to grow her passion into a full blown business in such a short amount of time – she knows what she's doing.
And the best part of all? She can continue to be a stay-at-home mom and run her own business, proving that you really can do it all.
What advice does she have for other businesses?​
Sara firmly believes that if you have the passion and drive, you can do anything. Her other tips for success? over-deliver, be real, and embrace your community. We asked Sara if she could share her words of wisdom for following your dreams and turning a passion into a successful business – here's what she said.
1. Love what you do.
"If you don't, I think it would be very difficult to have a successful long-term business. Running a business is hard work. If you're thinking of starting your own business, make sure it is something you have a passion for. Something that brings you joy and that you feel fulfilled doing each day."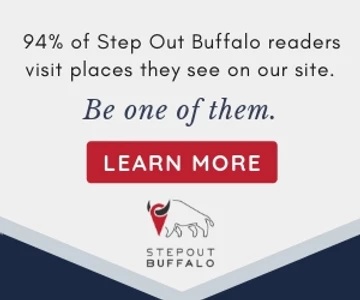 "There are lots of tasks that aren't necessarily enjoyable being event stylist and florist. I still have to handle paperwork, bucket cleaning, inventory, ordering, proposals, etc. those are things I don't find joy in, but they all have to be done. And completing those things gets me to the things I do find joy in. Like floral design, signage design and the day of the event when everything comes together, and we see the finished product.
I have a true passion for event and floral design. I'm on cloud nine when I'm creating a custom floral installation. Or when I step back and see a reception space completely transformed into my client's dream wedding. That's how I know I'm meant for this."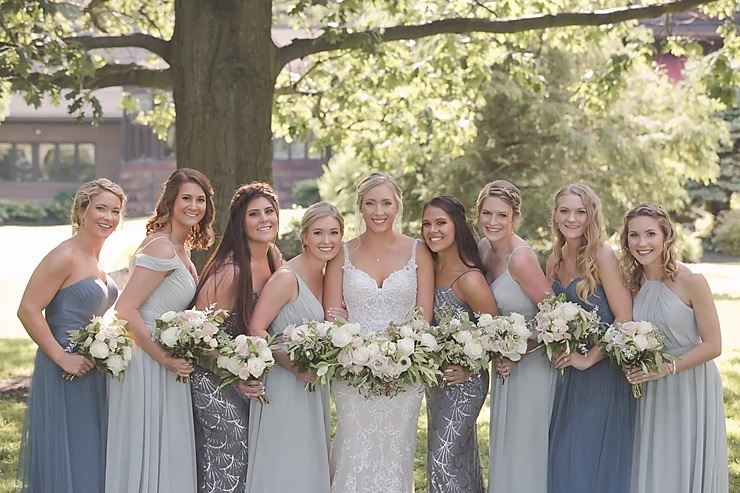 Photo x @jenileephotography
2. Always over-deliver.
"Part of our mission at Beck&Forth Co. is to over-deliver. We want to exceed our client's expectations. Part of how we do that is by giving the couple something unexpected and extra on their wedding day. This is something we LOVE to do for our couples to give them a sweet surprise to thank them for their business. I guess you could call it a wedding gift. Our goal is for our clients to refer us over and over again."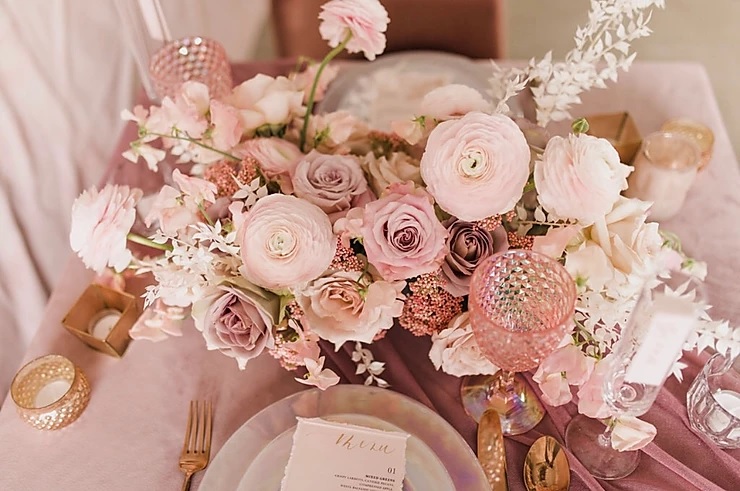 Photo x @basicallyemilyphoto
3. Be real. Show yourself.
"People love to see the person behind the business. Your followers, clients, and prospective clients want to get to know the person behind the brand. Show the hardships (in moderation) no one wants to follow a negative person. But I believe it's good to share all aspects of being a business owner instead of just the highlight reel. So share some behind the scenes! I have found that my followers really enjoy following along with me on this journey. They're my cheerleaders, and I wouldn't be where I am today with them."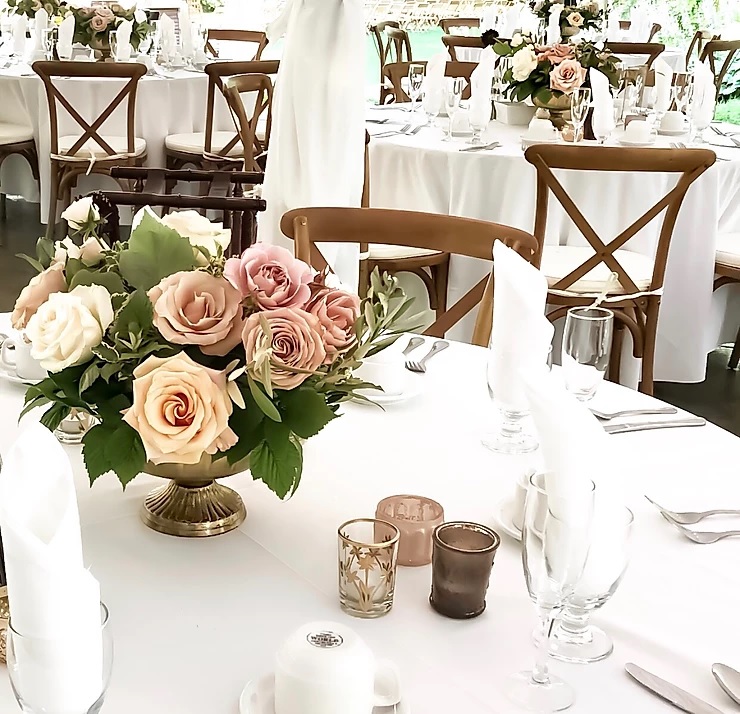 Photo x @beckandforthco
4. Cultivate relationships with other local vendors.
"In my industry, in particular, we work closely with many different businesses across WNY at every event. It is super important to reach out and connect with these people. They are JUST as important as your clients. In the wedding industry, our goal is to make our clients' dreams come true. To make their day run as smooth as possible. It's so important to be available to these other vendors on the day of as well. Also tagging and giving proper credit to all of these vendors on social media is so so important. Not only does it show who is responsible for such great work in your photo, but it is a great way to send leads to these local businesses and promote each other!"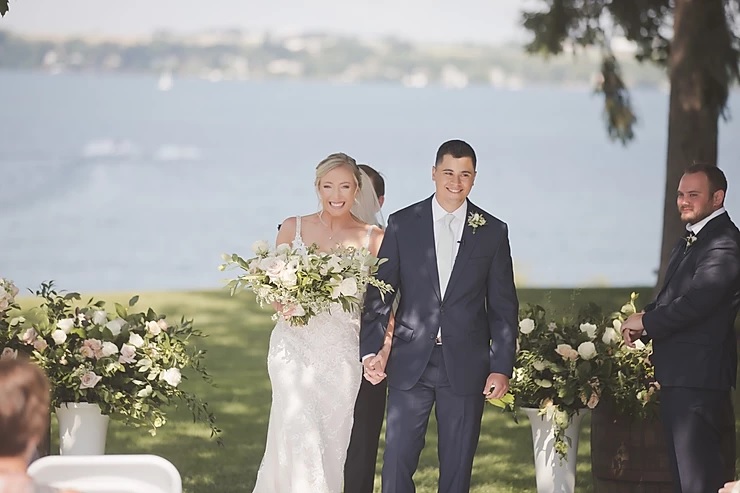 Photo x @jenileephotography
5. Never stop learning and investing in yourself.
"There is so much to learn in this industry. I am always teaching myself new floral techniques, watching how-to videos, and surfing the internet for inspiration and resources. Take classes, practice your skills, invest in yourself and your company. You won't regret it."
See more from Beck&Forth Co.
Looking for more helpful content about marketing? Check out our other articles here for free tips & tricks!
______________________________________________________________________________________________________________________________
Want to know more about promoting your business on StepOutBuffalo.com?
At Step Out Buffalo, we help businesses promote themselves and their events on our website, email, and social media channels. Our team is comprised of experts who know exactly how to make your business or event stand out, and we'll put you in all the right places so you get noticed by all the right people. Hit us up if you'd like to learn more about our business and/or events-based promotions – there's a reason 94% of our readers go places they've seen on StepOutBuffalo.com