If you've been keeping up with the most recent trends in digital marketing, you already know just how important it is for businesses to set up some type of ecommerce platform.
Online shopping was on the rise well before 2020 rolled around, but once the pandemic hit, ecommerce sales skyrocketed to new heights. Now it's safe to say that even after the pandemic is long gone, ecommerce won't be going anywhere anytime soon. Customers are still shopping online more than ever before, and as a local business owner, you want to make sure you're capitalizing on that as much as possible.
If you run a business that sells tangible products like clothes, books, art prints, plants, or anything else, setting up an online shop is, for the most part, pretty straightforward. You create your products, list them online, and customers purchase them for delivery or for local pick up. But what if you run a business that provides services, like a salon, a creative agency, or an event planning business, for example? Can you still reap all of the benefits of an ecommerce platform if you don't typically sell physical products?
We have good news: the answer is 100% yes! If you're a service-based business owner, you absolutely can— and should— still set up an online shop to help drive additional sales, reach new customers, and take your digital marketing to the next level.
Need some inspiration to help get you started? Here are five different "products" service-based businesses could potentially sell online: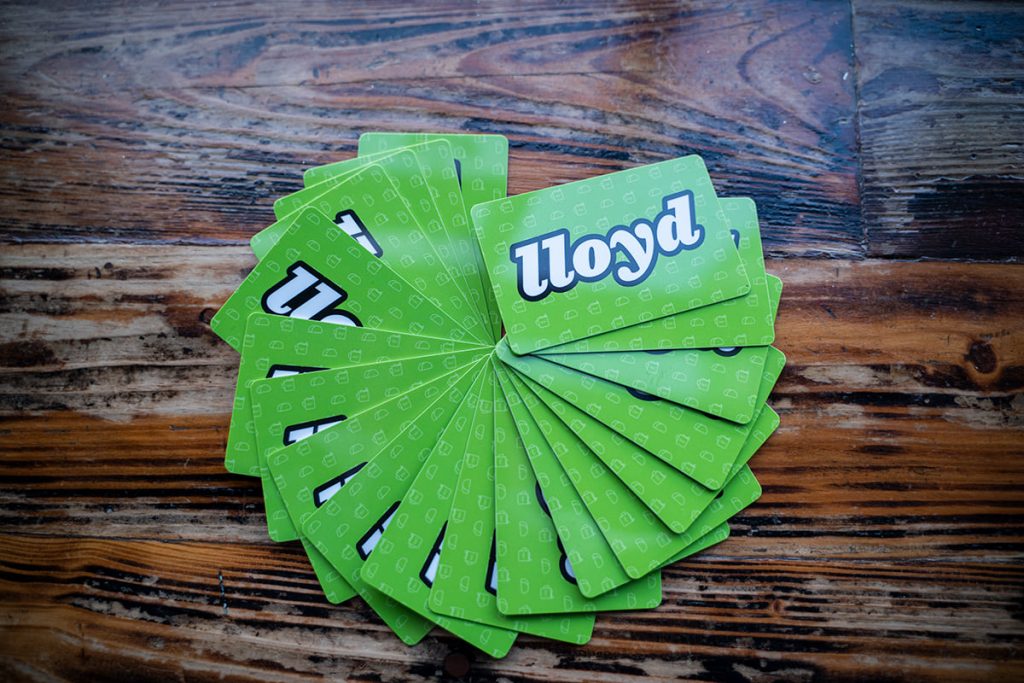 Gift Cards
The first and probably most obvious thing service-based businesses can sell online is gift cards in basically any form— be it physical plastic gift cards, paper gift certificates, or even e-gift cards. If you already have a gift card system in place for your business, you can simply list them as an option for customers to purchase in your online shop. If you don't, e-gift cards are relatively easy to set up on most popular ecommerce platforms, and are a great way to boost your sales with minimal effort involved upfront.
Pro Tip: If you already offer gift cards in your business's online store, make sure your audience knows about it! Customers are always on the lookout for different ways to shop locally and support the businesses in their communities, so reminding them that they can purchase gift cards for later is always a good idea, regardless of what time of year it is.
Check out this post by The Buffalo Creative for some inspiration on how to post about your gift cards on Instagram!
Videos & Training Courses
Another great way service-based businesses can leverage ecommerce is by selling evergreen training courses and video content that customers can access at their leisure. This might not make sense for every business, but it can be a great way to drive additional sales by selling your services in a somewhat non-traditional way.
Buffalo Braidbabes, a mobile braiding business in Western New York and Rochester, is a great example of this. We love how the Braidbabes team got creative during the early days of the pandemic— when in-person appointments were suddenly a no-go— and launched their very own bootcamp virtual braiding course as an alternative solution. What better way to meet your customers where they are when they're stuck at home, bored, with nothing to do?
Now, even though the Braidbabes team has been able to get back to their in-person appointments, their braiding course still lives on their website generating additional passive income for the business. Whenever customers want to learn to braid, they can simply enroll in the course online and get started, just like that. Pretty cool, right?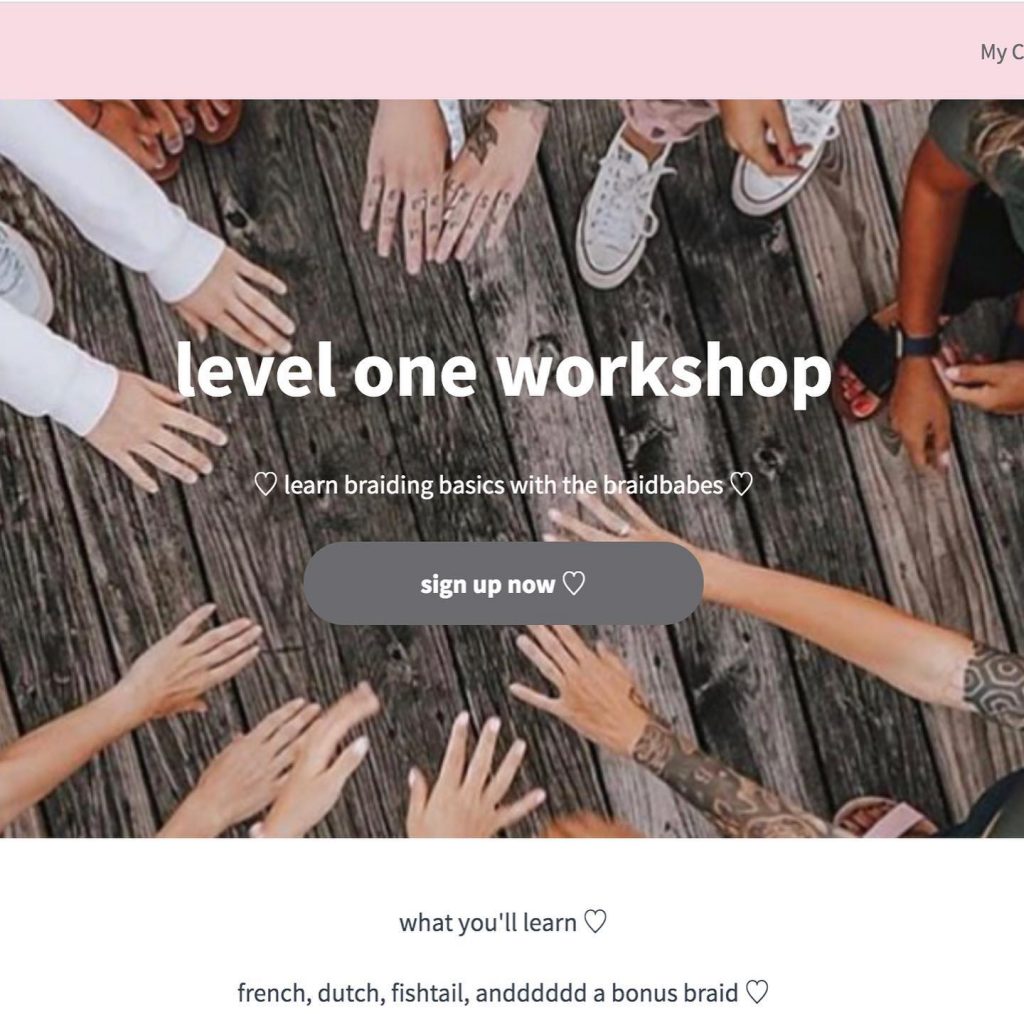 Consulting Services
Selling your own expertise by offering consulting services is pretty similar to selling videos and training courses online, with the main difference being that you'll actually be holding these sessions in real-time rather than via content that's been previously created in the past. But if you can carve out a few hours a week in your calendar that's likely already jam-packed as it is (we see you business owners), you can offer this time to potential customers who would be willing to essentially pay to pick your brain for an hour or so.
A great example of a local service-based business that does this well is Mariah Magazine, an SEO & web strategy studio that creates customized digital marketing & web strategies for small business owners. In addition to offering her customized packages and courses, Mariah also gives customers the option to schedule an SEO Power Hour with her, which is a one-time call where they can discuss their needs, ask questions, and get feedback in real-time.
This strategy works really well for service-based businesses who want to be flexible for customers that might not need or want a long-term contract, but could benefit from a 30-60 minute session where they can speak with you one-on-one about specific questions they have or problems they're looking to solve. In doing this, you open your business up to reach a wider audience, and your customers get the information they need from someone who knows their sh*t. It's a win-win!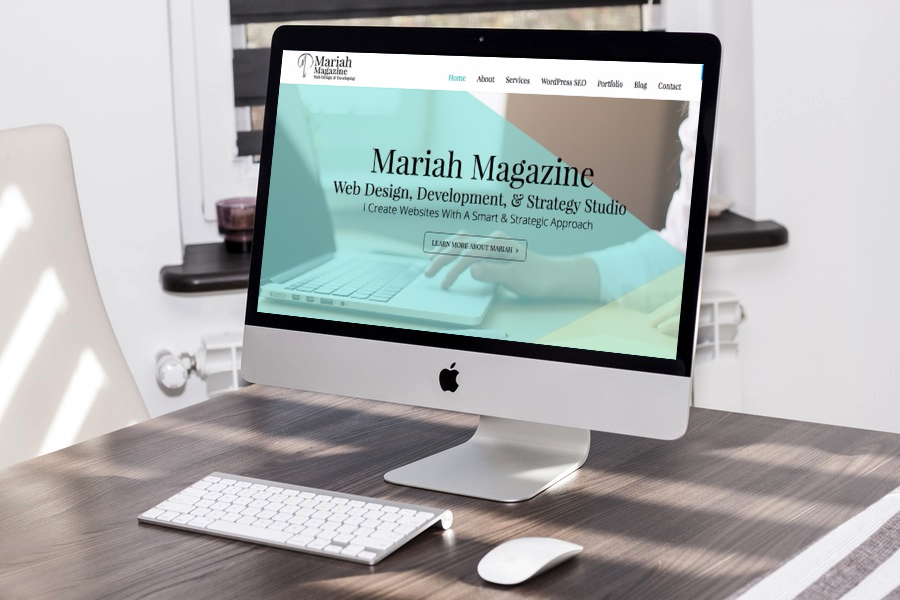 Appointment Bookings
If you, like many other service-based businesses, require customers to schedule appointments to come in, setting up an easy way to book appointments online seems like a no-brainer, right? Actually, you'd be surprised by how many service-based businesses still don't offer this.
And not for nothing— customers actually prefer it. According to research by Get App, over 50% of people are frustrated with inconvenient hours, waiting on hold, and other hassles related to scheduling appointments by phone. Plus, over 30% of people said they'd be more likely to choose a different service provider if that provider offered online booking options.
So knowing all of that – how do you even get started with taking appointment bookings online? As it turns out, it's actually way less daunting than you think. Free tools like Calendly can help business owners keep track of the appointments their customers book and prevent any double-bookings or other miscommunications.
We love how Top Coat Nail Lounge allows customers to easily book appointments for the exact services they want, without having to pick up the phone to call the salon— or even leave their couch at all. Paloma Exchange also does a great job of this with their selling appointments by sending customers reminder texts and allowing them to cancel or reschedule anytime right in the appointment booking platform.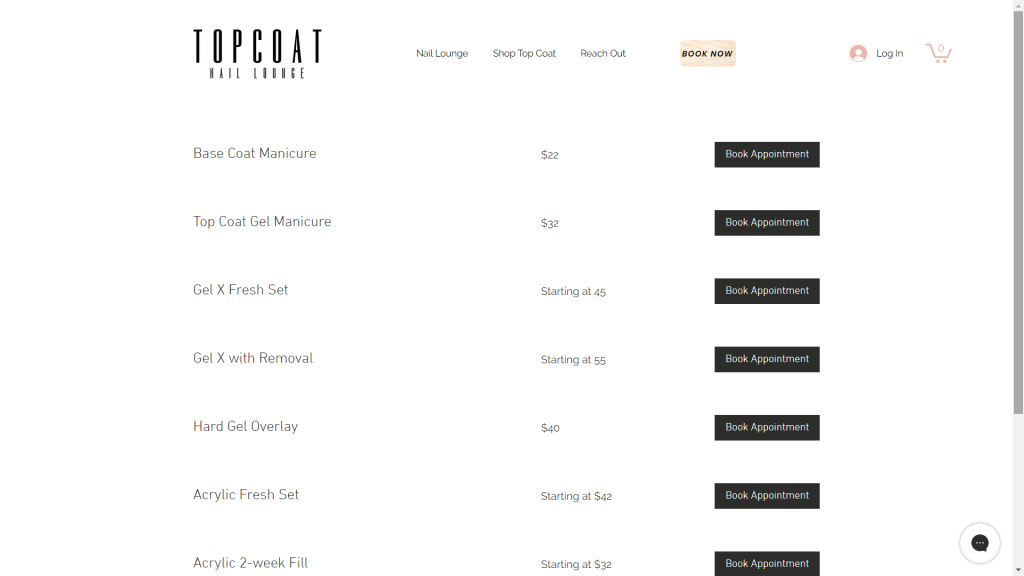 Merch
And if all else fails, you can always sell fun merch in your online shop!
Sure, it's technically a product, but we know that a lot of local restaurants, breweries, and tons of other service-based businesses tend to have really cool merch that people would probably love to order, especially if they don't need to drive to a physical location to pick them up.
We love how Public Espresso has a shop tab on their website where customers can easily purchase merchandise and other gifts for all of the caffeine lovers in their lives (or, you know, for themselves). Placing them on the website in the same spot with their gift cards and coffee subscriptions is also a smart strategy— if customers go to the website with the intention of purchasing a gift card, for example, they might also discover the rest of the merch and add additional items on with the rest of their order.