Updated November 2022
Instagram is a great way to promote your business. But did you know it has a bunch of "hidden" ways to make your feed posts and Stories even better? Check out these 5 easy Instagram hacks that will help you better design your content and get it noticed by more people!
1) Color Customizer
Use color customizer to make your stories look more cohesive, unique, and professional by selecting a certain color in your photo to use for your text or drawing features.
HOW TO: Pull up a photo to post on your story. Click anywhere on the photo to get to the keyboard. From here, select the color wheel at the top of the image then select the dropper tool on the far left end of the line of colors. There you can move the color selector anywhere on the image to find the color/shade of color you want. Now you can make text or designs with this particular color.
2) Story GIFs
Finding good GIFs on Instagram Stories can be difficult, but they can make or break your story engagement or responses. When searching for GIFs it is best to be as specific and simple as possible for maximum results.
HOW TO: Pull up a photo for your Story or make a background. Go to the sticker function and select "GIFs." In the search bar type any key work that you want for the topic of your GIF. Make sure this keyword or phrase is succinct, relevant, and simple. Try different keywords if yours doesn't originally show you the results that you want, ie "tap here", "pink tap here", "blue tap here", "cute tap here", etc. Scroll through the options until you find the best one for your Story!
3) Story Link Stickers
The Story link sticker feature for your story is crucial for links to different pages/products you are trying to advertise or urge your followers to explore. This feature is great to connect your Stories to your website or other calls to action. 
HOW TO: After you have completed your story, select the LINK icon found in your story sticker section. Copy the link you want to use and paste it into "URL." From there, your viewers will be able to tap the sticker to that link directly from your story. You can also customize your sticker text to include a more direct call to action, like "learn more" or "shop now".
Pro-Tip: Add a "Call to Action" to your story so people are more likely to see the link and want to swipe up (i.e. a clicking GIF)!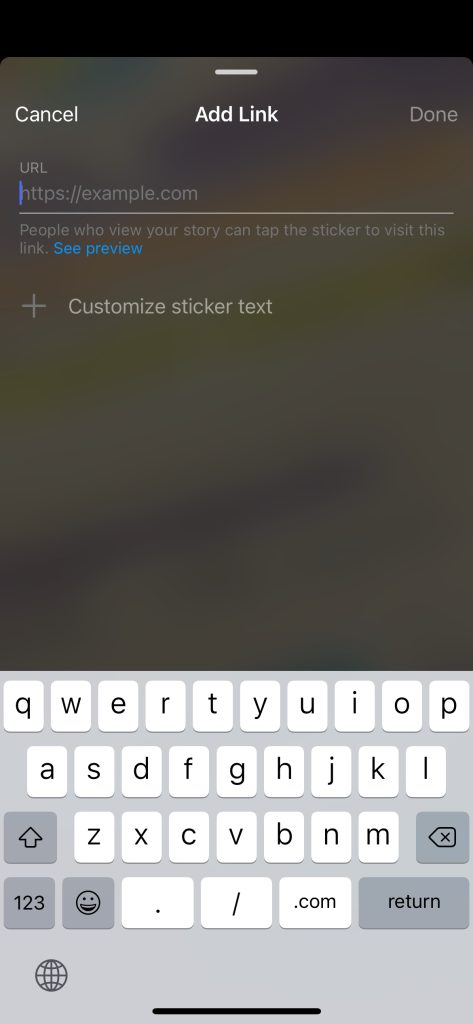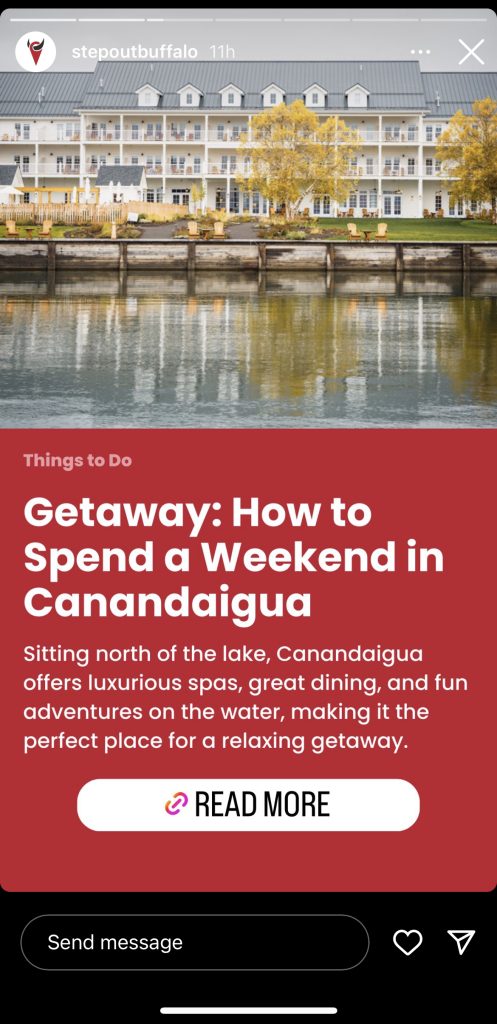 4) Use The Multi-Image Feature
Add multiple images/photos to one post to add variety to your feed and highlight important information on one subject.
HOW TO: Go to post a photo on your feed like normal. When selecting your first image, hold it down until the number 1 shows up in the top right corner of the selected photo. Then select all the other photos you want to be included in the post in the order you want them to appear.
Pro-Tip: Use a template or organize your photos in a certain way to maximize the amount of information you display in your multi-image post!
5) Story Captions
Use closed-captions on your Instagram stories that include any speaking. This is a great feature for anyone who has a hearing impairment as well as people who don't like to play audio on their phone.
HOW TO: Create your video Story/upload your video to your Story. Go to your sticker feature and select "CAPTIONS." From here, the captions feature will automatically transcribe your audio into captions that appear on the screen. Tap the text to edit any words that may not have transcribed correctly and select the style in which you would like your captions to appear.
Check out our other Instagram tips + tricks here!