Updated: September 2022
'Tis the season to capitalize on holiday spending fa la la la la la la la la!
The holiday shopping rush is just around the corner. For businesses, this means it's time to think about holiday marketing and how your business can get in on the worldwide spending spree that happens every holiday season.
Spoiler alert: Preparing early will set you – and your business – up for success. Consumers spend more during this time of year than any other time of year – we're talking $1.1 trillion spent between November and January!(!!!)
We truly can't stress this enough: Do *not* put off holiday marketing. By waiting until mid-December you've already lost all those shoppers who completed their shopping weeks ago. Not to mention when you enter the game late, you're entering a saturated market. Consumers have been bombarded with marketing ads for months so it's less likely your message will stick.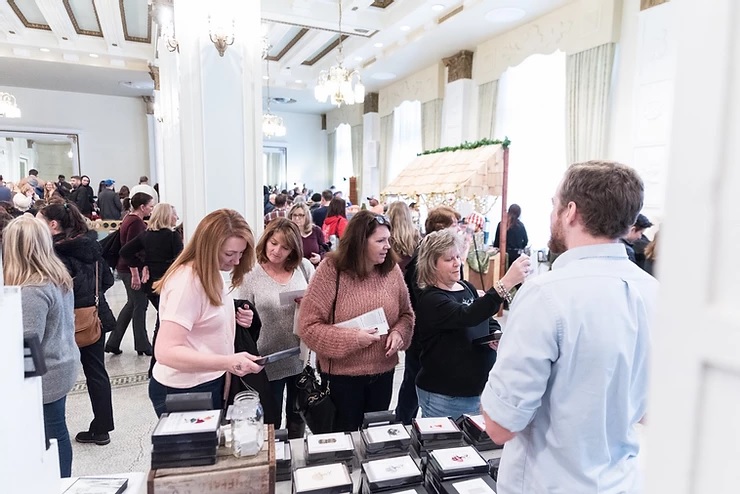 There's a million reasons why your business should capitalize on the holiday shopping buzz sooner rather than later, but these 6 are the most important:
1. Everyone else is
Wanna know what your next move should be? Look at what the national and international brands are doing. Companies everywhere are already launching their holiday campaigns – especially big retailers. This group seems to start their holiday sales sooner and sooner every year, and your small business can benefit from jumping on the holiday marketing bandwagon too!
A lot of shoppers hate the last-minute rush, so they start making their wish lists and buying gifts now. Don't miss out by delaying your deals. Act now – if you wait too long, many shoppers have already spent most of their gift shopping budget aka they are likely to spend less with you.
2. Planning pays off
A successful holiday marketing strategy requires planning and foresight. Take the time to review and analyze previous holiday campaigns. Which strategies worked best? Which ones need improvements? If you wait until the last minute to start brainstorming, your campaigns will reflect that in both your execution and your ROI. By planning ahead and strategizing, you can make the most of your marketing budget and really get the most bang for your buck.
Planning is important for content creation too. As you're putting together your social media calendar make sure that the content you're putting out is valuable to followers. People are even more selective about what they pay attention to leading up to the holidays, and they're specifically looking for exclusive discount codes and deals.
Feeding into this can be especially effective around the holidays if you're looking to drive sales because people are going to spend money and are actively looking for ways to save. Providing value on social media is always the best way to get the highest ROI. Want more tips? Here are a few more ways you can provide value on social media.
3. Save money
Reactive marketing can be deadly, especially for local businesses. Unforeseen competition is always out there and the best strategy is to get ahead of it and budget for it now. When you start planning ahead of time, you can spread the marketing costs over several months – aka it won't hold up your cash flow as much when the holiday season officially arrives.
The same logic applies to event planning during the holiday season. Thinking of putting on a holiday event to get more traffic to your business and drive sales? You still need to invest sooner rather than later to make sure your event stands out. Start by spreading the word on social and make sure your event absolutely has a Facebook event listing. Here's why.
4. Don't get sent to spam
Ever heard of the Rule of 7? This states most people need to see a message at least 7 times before they take action and buy a product or service. If you wait to send all of your holiday promos until the month of, you'll likely get categorized as spammy or worse – desperate – when people get bombarded with all of your ads all at once.
Instead, space out your promotions between now and the end of the season. This method keeps you at the top of people's minds without annoying them. Besides social media, one great way to do this is with email marketing. Yes it's old school but it's super effective if you do it right. Whether you're new to email marketing or just wants some tips, here's 5 easy steps to get you started.
5. Limit stress
Heading into the gift-giving season is stressful for shoppers and businesses alike. Planning ahead won't get rid of your stress completely, but it can help limit it. Knowing you have a plan in place can take a major weight off your shoulders, which will make it easier to balance day-to-day operations along the way.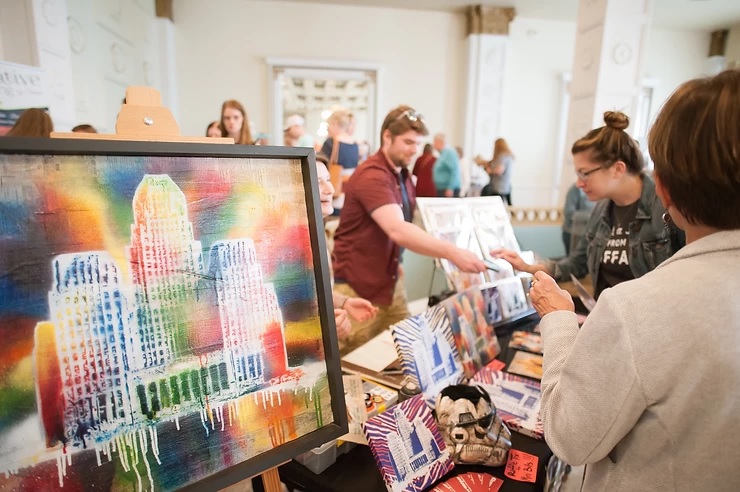 6. Get digital
Digital is where it's at. Simply put, it's where your consumers are. People are spending a LOT of time reading advertising messages online so investing in digital just makes sense. And as you invest, do so wisely. Read up on all the major trends and do your research before you splurge. Pssst… Here's a quick guide to what you need to know about marketing in 2019. You're welcome!
Digital is essential when it comes to capitalizing on the holiday shopping buzz. People want to buy during the holidays, so as you're creating campaigns remember to make it as easy as possible for people to purchase. Nowadays, social media platforms have tools you can use to your advantage like shoppable posts on Instagram and Facebook ads. The more convenient you can make you shopping, the more return you'll make. It's just that simple.
The main takeaway:
The holidays will be here before we know it, so the sooner you start thinking about holiday marketing the better off you'll be. Planning ahead can make for a less stressful, more successful holiday season. And if you're thinking of advertising on Step Out Buffalo have we got a deal for you!
Want Step Out Buffalo to help boost your sales this holiday season?
Learn more about our new Holiday Advertising Package here or Contact Us here!
______________________________________________________________________________________________________________________________
Want to know more about promoting your business on StepOutBuffalo.com?
At Step Out Buffalo, we help businesses promote themselves and their events on our website, email, and social media channels. Our team is comprised of experts who know exactly how to make your business or event stand out, and we'll put you in all the right places so you get noticed by all the right people. Hit us up if you'd like to learn more about our business and/or events-based promotions – there's a reason 94% of our readers go places they've seen on StepOutBuffalo.com