Nicolette Tse is the owner and founder of The Knotted Fox
The Knotted Fox was established in 2018 and describes itself as "a women owned and operated small business that is continually working to create a space with depth, texture and character with the use of handwoven rugs." When creating The Knotted Fox, owner Nicolette Tse wanted to make a business that was committed to curating the perfect rugs to fill people's homes and lifestyles while placing an emphasis on craftsmanship and durability – something Nicolette says she has always loved to do and been passionate about.
"I got hooked on the antique rug bug when I was searching high and low for the perfect runner for our newly renovated kitchen. I loved the fact that each and every single rug is unique to itself and a one of a kind. After finding this plush piled bright pink and navy-blue Persian runner with intricate geometric medallions (I would NEVER have thought I would love a pink rug) it was the start of The Knotted Fox. From there I only sourced rugs that I would personally display in my own home – a statement that still rings true. I am a firm believer in loving what you sell."
Creating The Knotted Fox was a passion project that turned into a profitable business, and Nicolette says her favorite part about it is the joy it brings.
"I truly thrive in it. I get excited helping others who have been searching for months/years for that perfect touch to complete a room. I think when we love what we do, we work that much harder at it which will lead to positive outcomes."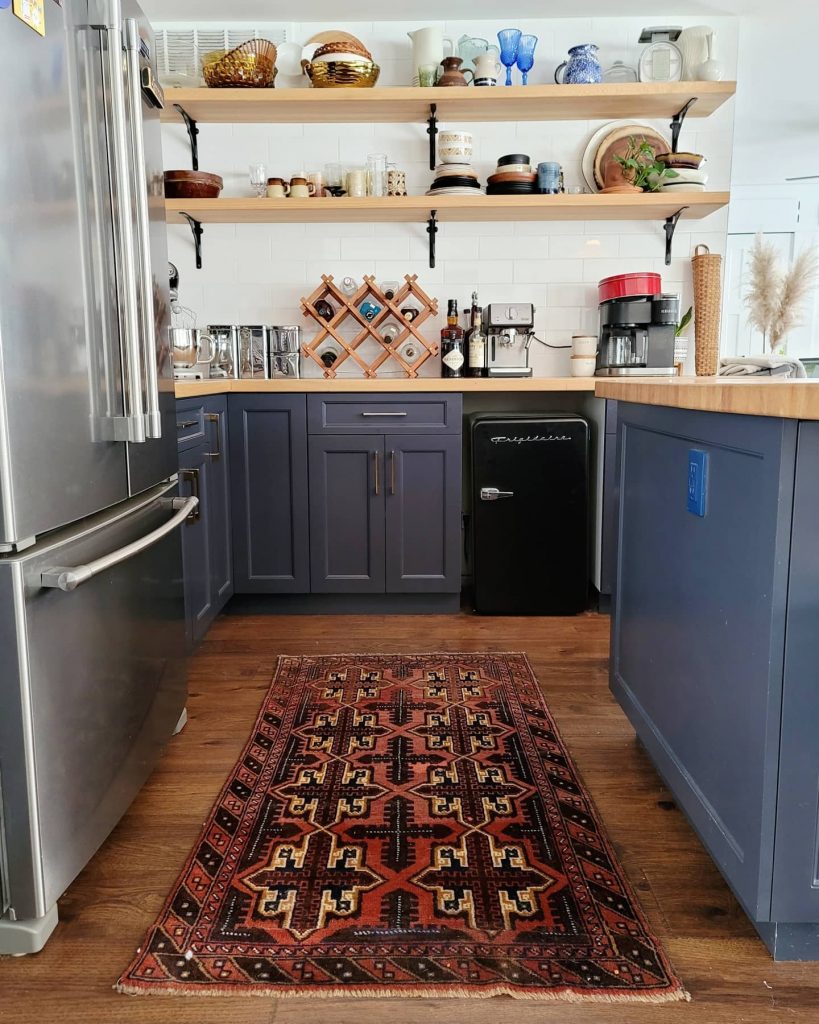 The Knotted Fox has a pretty big presence on Instagram, with over 7,000 followers and consistent engagement on each post. But what most people don't know is that The Knotted Fox actually a side hustle.
"I am still currently in my professional "day job". I work full time at Roswell Park Comprehensive Cancer Center as a Senior Clinical Informatics Specialist. Prior to that I was a registered nurse for about 7 years. I was lucky enough to land a career using my college degree while still establishing and maintaining The Knotted Fox."
The balance of a full time job and being a business owner in another company is one that doesn't always come easy, and few people can manage that balance to begin with. Yet Nicolette is somehow managing to grow her side hustle – in fact she just signed a lease for a brick and mortar location.
"Business has been growing exponentially in the last few years. The Knotted Fox has expanded, and we were pushed to have a location where clients can view these vintage rugs in a dedicated space. The storefront will be open to the public (with limited hours) starting in April at the Hiraeth House in Allentown Buffalo NY. We also hired our first part time employee which we are so excited to have an extra set of hands to help with content creation and the day to day upkeep of TKF."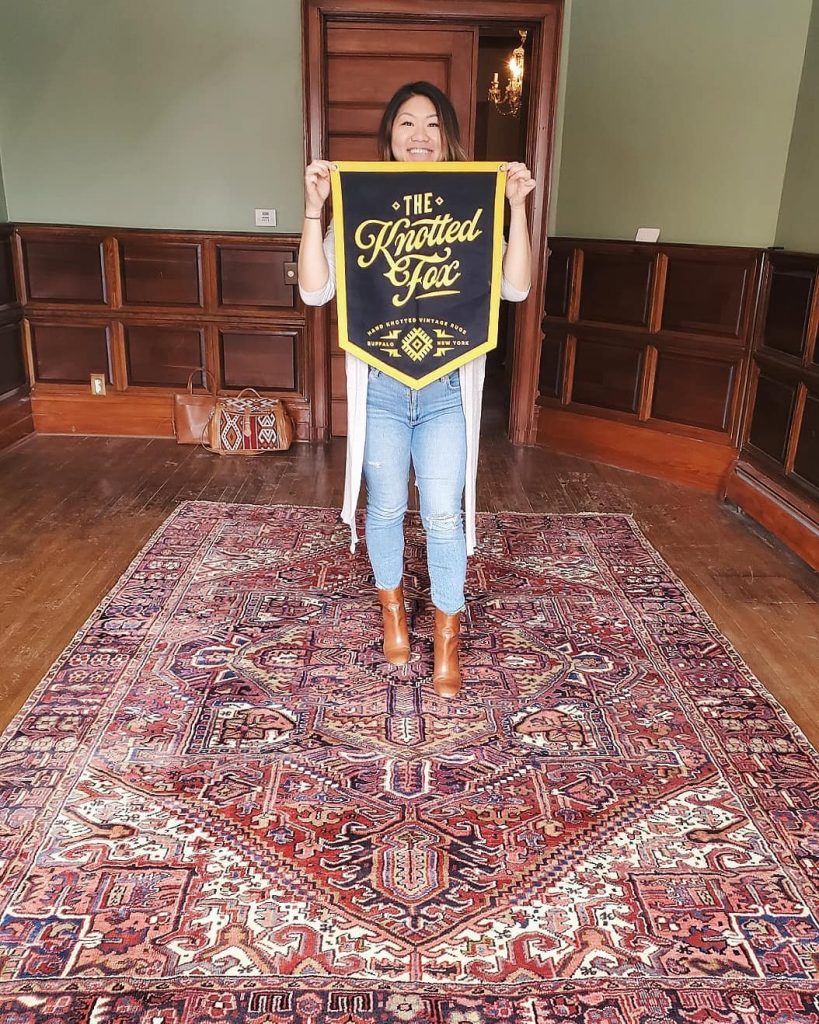 "The official signing of the brick and mortar [has been my biggest business milestone]. It's something I never expected or thought that I could accomplish. To have a space that I can curate in an aesthetic way that changes as I grow. I really am looking forward to not only having this space to call my own, but the people and relationships that I grow from meeting clients face to face (which compares like no other). I am a people person – so I hope this space makes others feel welcomed which is my main goal."
We asked Nicolette to share some of her biggest business tips, from her favorite tools and strategies to general advice and the one thing she can't live without. Here's what she had to say:
Business Tips from Nicolette Tse:
---
1) What advice would you give a local business that's just starting out? Or is there something you wish you knew along your journey?
"Be an integral part of your community. This is so important!! Build meaningful relationships with customers and others in and around your industry. This has exponentially pushed me outside of my comfort zone while creating business connections and friendships (an unexpected bonus). Those connections lead to shared success and a support team that you don't realize you need when you're first starting out. Having that support system prepares you for the best and the worst when it comes to owning your own small business."
2) What has been the most helpful tool for running your business?
"I'd have to say Instagram. What started out as a home décor account (named after my dog that would sleep like a Fox) turned into a business that I look forward to everyday. Social Media plays a big role in being able to express your ideas and personality and Instagram provides you with a platform to do exactly that."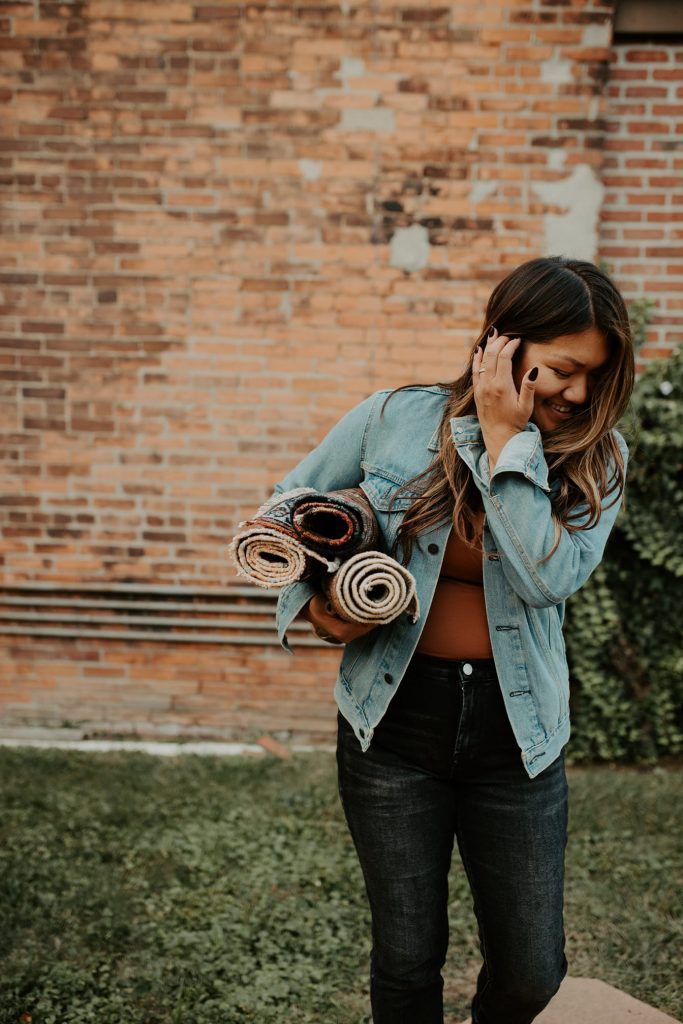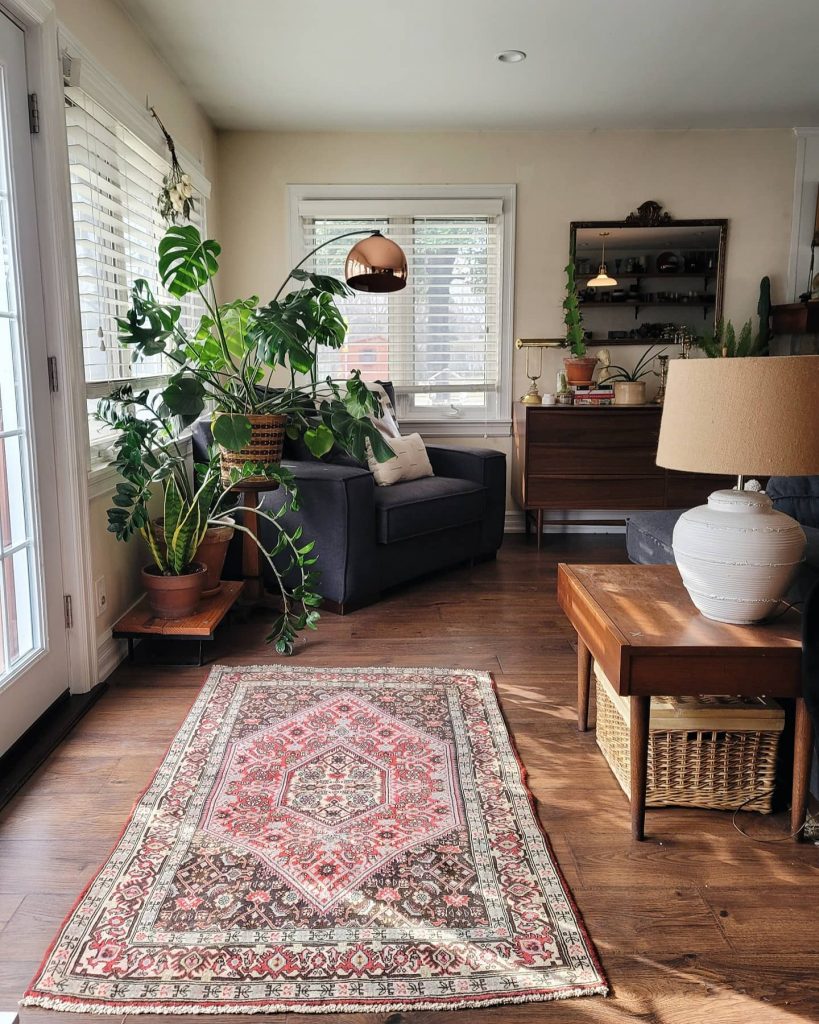 3) What's your marketing motto?
"Presentation Matters" lol – I only laugh because I have said this over 14,000 times out loud while posting, photographing, selling, packaging and shipping items out these last few years. When we receive a package that is well thought out with extra details, it makes an impression on the buyer and will likely lead you to continued sales and a returning customer."
4) What's your strategy for creating content on social media?
"Always make it aesthetically pleasing and make it slightly personal. Personal enough where your customer gets to see who they are supporting. I always make sure to have a little fun with it while still being my true self.
Engagement is important too; I make a conscious daily effort to interact with the online community. I often take polls or surveys within my Instagram to create conversation and I also get to listen to what they are telling me. Including them on sourcing rug selections or DIY home renovation choices is a great example of letting them know they are important to me and that their opinions affect my own decisions."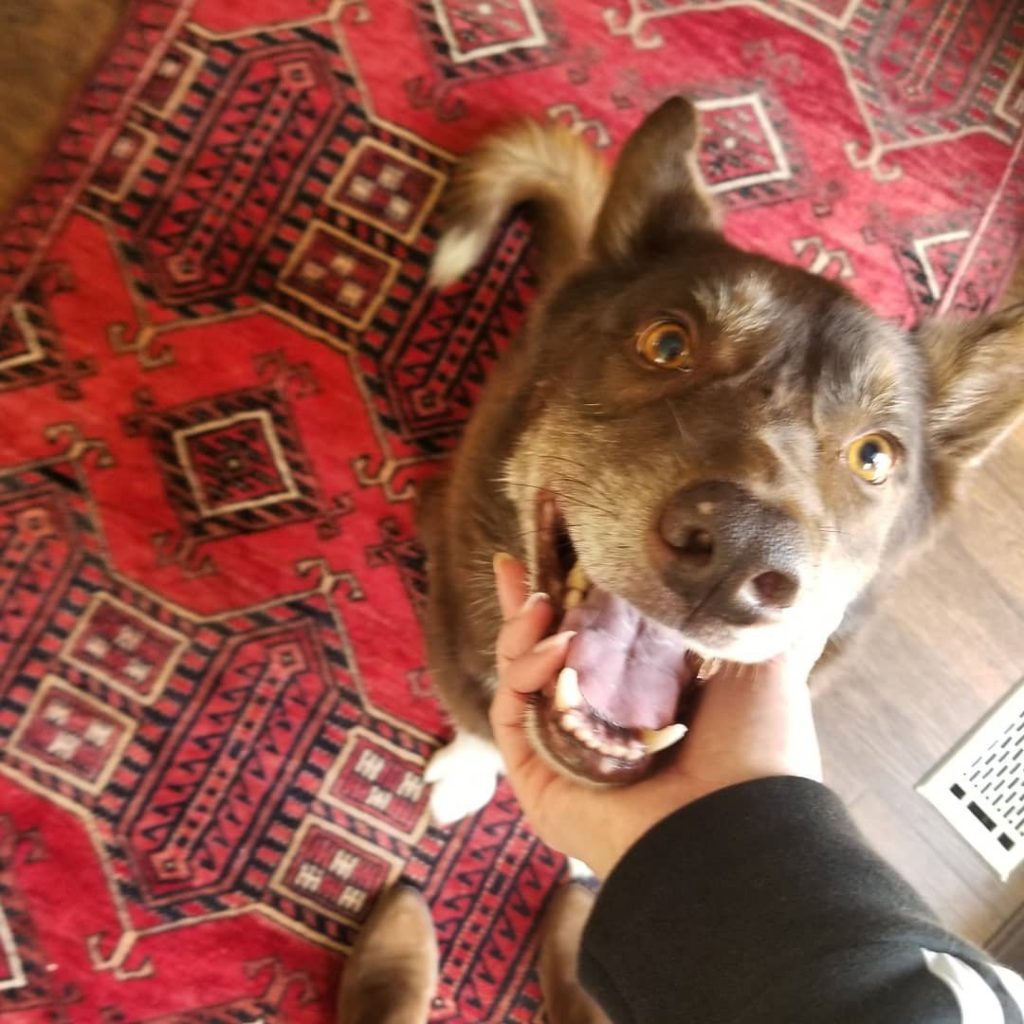 5) What's the most beneficial form of advertising in your opinion?
"Word of mouth, all the way. There's nothing better than receiving a new client who was recommended from a friend. To me, that's a huge compliment. It means we have provided a product that was worth talking about."
6) What's one thing you can't live without?
"Rugs! – an obvious answer ha! I'd have to also say coffee and fried chicken too."
7) Give us a business tip – any tip!
"Be persistent. You're going to feel like a failure some days and feel like you're on top of the world on others. But the good comes with the bad and persistence will pay off."