If you're ready to make your business more effective and efficient – this article is for you.
Tools have been helping humans perform tasks better since prehistoric times. In today's world we're #blessed to have so many tools at our disposal thank you technology – and lots of these tools are F R E E !
We took to Instagram to ask our followers, made up predominately of business owners and those who help run local businesses, to tell us about their favorite free tools and apps that they use for their businesses.
From social media content creation and planning to graphic and web design to sharing documents and planning meetings – here are top 7 free apps that were recommended by business owners all over WNY!
1) Canva
Good for: Designing graphics with clean, templated designs
We're no strangers to how amazing Canva is! If you've been following us, you know how much we *love* Canva. Canva is the simple drag-and-drop design tool you need in your life and it's a total lifesaver, especially if you have little-to-no graphic design experience. Canva has tons of customizable templates for flyers, posters, social media posts, infographics, menus, labels, tickets, media kits, web ads, and so much more – which means you can create professional and trendy graphics with minimal effort.
Bonus: You can create a Canva team account, so your whole team can easily collaborate on projects. Canva is (mostly) free with the option to upgrade in order to access additional features.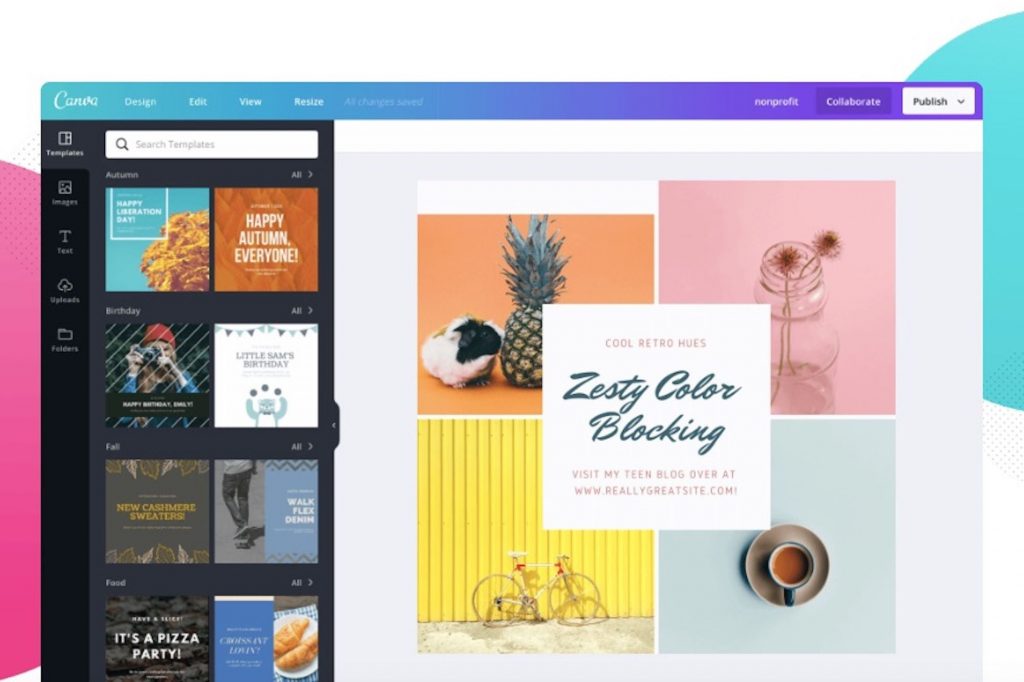 2) Later
Good for: Planning and scheduling social media posts, especially on Instagram
Confession time: We are head over heels in love with Later for several reasons. First and foremost, with the free plan you can create a visual calendar, save captions, schedule and publish 30 photo posts per platform, preview your feed to see how scheduled posts will make your grid look, and easily rearrange those scheduled posts if you don't like the way it looks. You can use Later to schedule posts on Instagram, Facebook, Twitter, and Pinterest. Trust us, social media content creation is just better with Later in your life.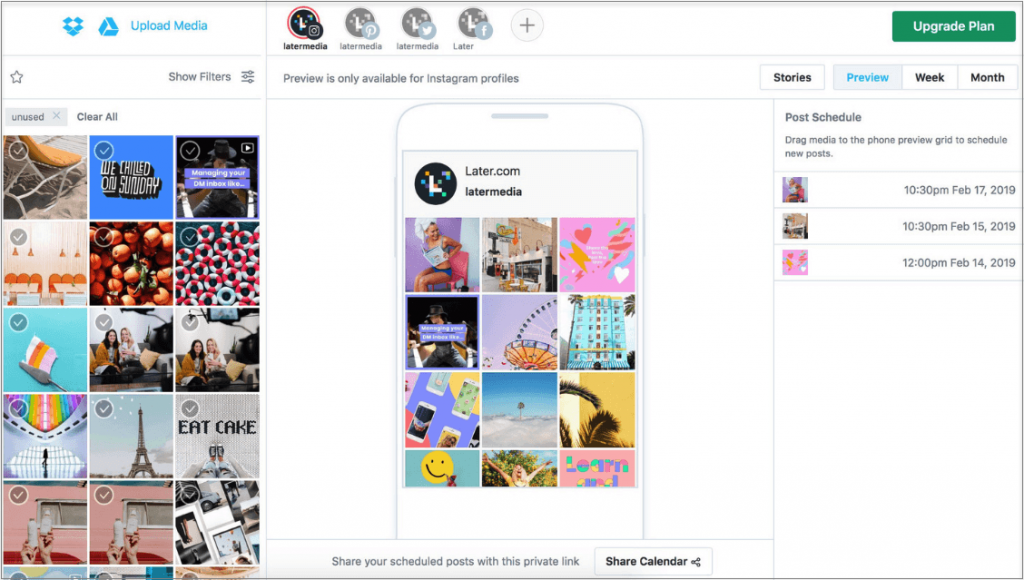 3) Google Drive
Good for: Creating, sharing, and collaborating on documents, spreadsheets, PowerPoints, images, etc
Google Drive is the free tool we use the most here at SOB. Not only is Google Drive a great way to keep your business organized because it has a full suite of products you can use to do just about anything and everything. From creating schedules for content, sharing documents for meetings, making presentations, sharing images and videos, analyzing data on spreadsheets, copywriting, etc. Google Drive has dupes for just about everything businesses need to function including Word, Excel, PowerPoint, PDFs, and more. It also allows for multiple users to have access to information at different levels (ie Editors and Viewers) so you can control who has what access to your stuff. We also love it because it's cloud-based, which lets our whole team access anything from just about anywhere.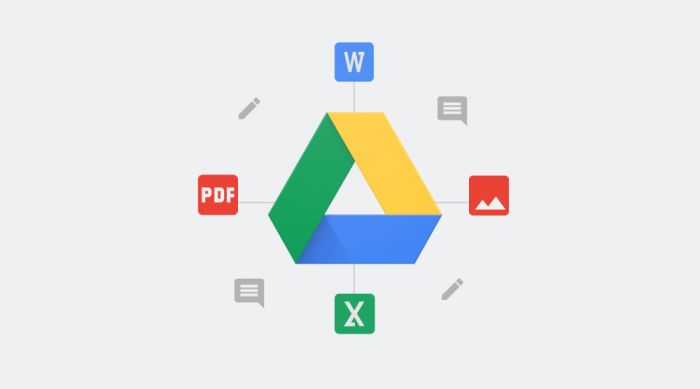 4) Unum
Good for: Editing, planning, and visualizing content for Instagram
Unum is a photo and video editor platform that allows you to plan and create content for Instagram. It offers several different features including a professional video editor with advanced editing tools, presets, and overlays as well as a feature called Grid Space which allows you to plan and visualize your Instagram feed. Unum also offers powerful branding tools and templates, including presets, a Biobar, and web app capabilities. While we haven't' personally used Unum, it has pretty great reviews in the App Store.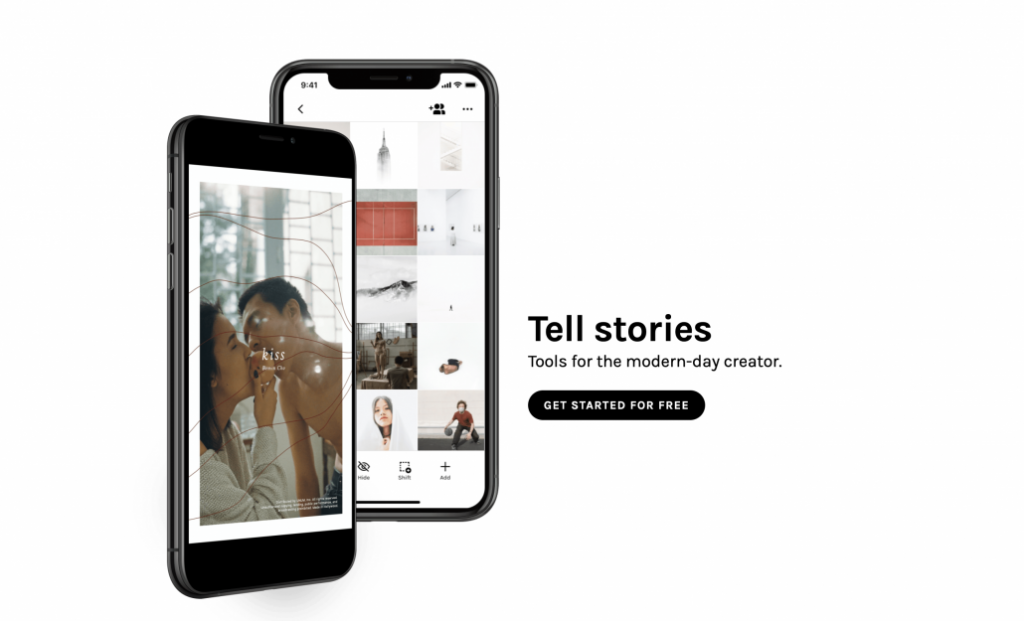 5) Adobe Spark
Good for: Creating impactful social graphics, web pages, and short videos
Adobe Spark is an integrated suite of media creation applications for mobile and web that's comprised of three separate design apps: Spark Page, Spark Post, and Spark Video. Spark Page turns stories into modern, professional, attention-grabbing web pages. Spark Post allows you to create stunning social graphics in seconds. And Spark Video lets you turn your story into a captivating animated narrated video in just minutes. By combining these three elements, Adobe Spark allows anyone to easily create and share impactful visual stories and show off their business in a whole new way. The app is completely free, but there are certain upgraded features you can pay for.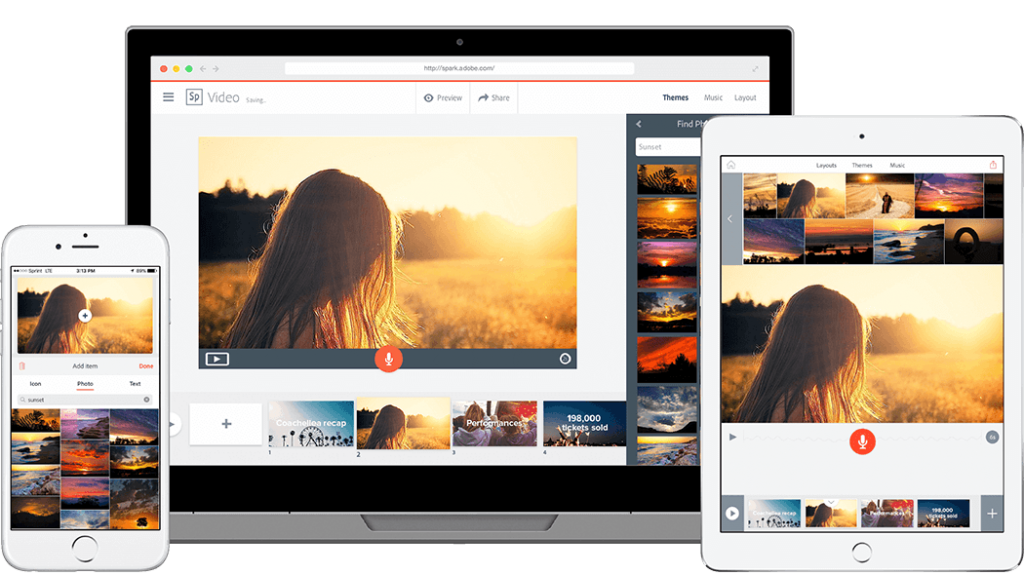 6) Calendly
Good for: Scheduling meetings
Calendly is a free, online scheduling service that helps you schedule meetings without back-and-forth emails. A few of its coolest features: Round Robin, which automatically distributes meetings to your team based on availability, priority, or equity; Daily Limits, which caps the number of meetings per day; and Minimum Scheduling Notice, which automatically helps you avoid last minute meetings and give yourself enough time to prepare. Calendly can also Calendly can connect with up to six of your calendars to automatically check availability and help you connect with your best contacts, prospects, and clients – which is perfect for those of us with lots of calendars floating around.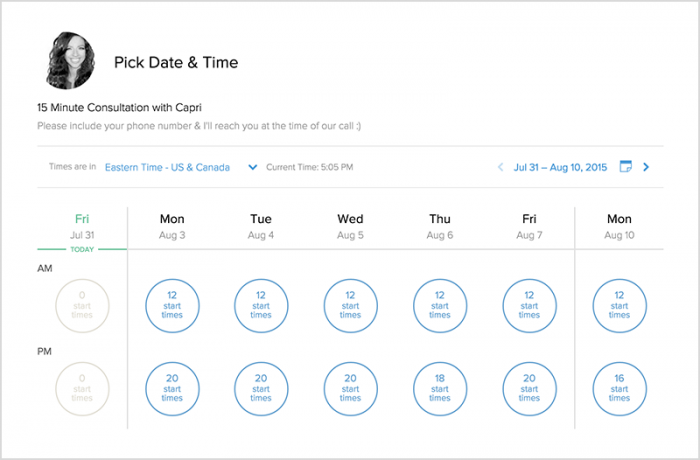 7) Planoly
Good for: Social media content planning
Planoly allows you to easily plan and schedule content on Instagram, Pinterest, Facebook, and Twitter. Within the app you can edit draft posts through StoriesEdit, which gives you access to templates and sticks plus you can visualize content with their drag and drop feature and direct publish to platforms. The app also offers the ability to sell things without a website using Sellit, which transforms your social content with a single link into a social storefront.
Bonus: Planoly is an official Instagram and Pinterest partner and offers users ways to analyze their business profile data through web and mobile apps!