Updated: Dec 20, 2019
New year, new trends.
As a business owner today, there's more to keep track of than ever before. From email marketing to social media to influencer marketing, the trends are changing all the time. Just because something's new and shiny doesn't mean it'll last, especially in the world of marketing. BUT not following certain trends in the early stages that *do* catch on can be detrimental, and no one wants to be left in the dust. So how do you know which trends will fade and which ones are worth investing in? You consult an expert, like us 😉
Here are the trends that you *need* to pay attention to in 2019:
1. Content is king.
As you create and share content, think quality over quantity. Consumers notice. High-quality content isn't necessarily perfect content. In other words, don't limit yourself to posting once a month because you don't have a professional photographer on your payroll. Content can be imperfect as long as it provides value.
Remember, your followers choose to follow you. They want to be the first to know what's new and exciting. Share specials and sales, new product releases, and info on upcoming events. This content is valuable to them. The bottom line? Prioritizing high-quality content is good for your bottom line.
Example: @churnsoftserve
When holidays are happening, it's time to get creative and stay active on social. Don't just tell your followers about your Valentine's Day special, show them!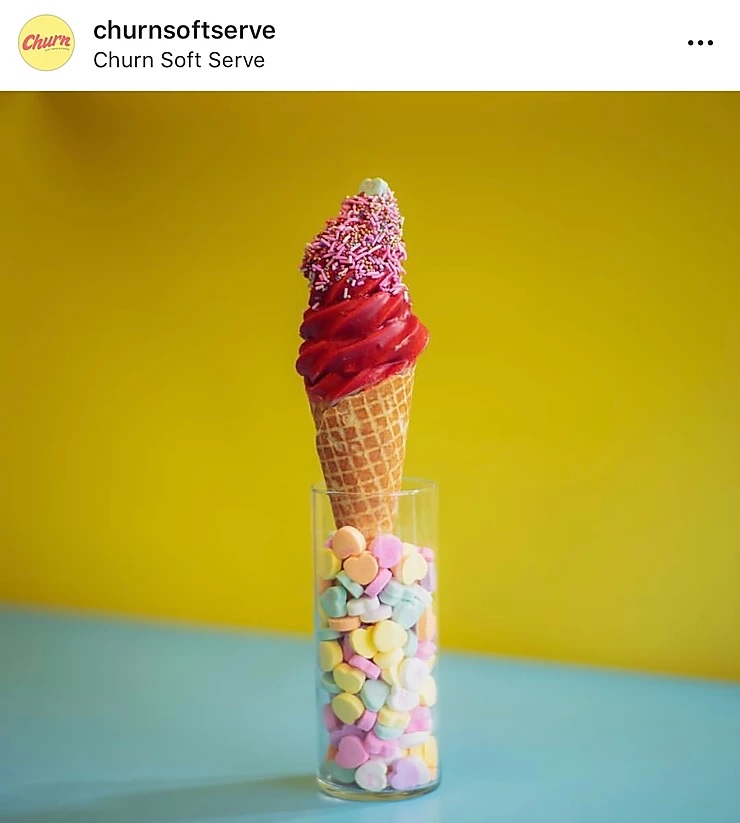 2. Strategize before you create.
Businesses absolutely need to prioritize content creation and strategy in order to achieve marketing and sales goals in 2019. Wait… what's the difference?
Content is the ultimate inbound marketing tool you need in your toolkit. BUT creating and distributing content is only the first step. Strategy comes next. A content strategy considers the type of content you'll create, where and how this content will be distributed, and the short-term and long-term goals of your campaign.
Your strategy will be different if your goal is to increase website traffic versus if your goal is to boost in-store sales. Clearly identify your goal before your start creating any content. Placing content anywhere and everywhere is not a strategy, and it's not as effective. Your content and your strategy need to work together. The moral of the story? Having a content marketing strategy is no longer optional.
3. Engagement is the real metric.
Everyone wants to beat social media algorithms, but with are so many myths out there and the algorithms constantly changing it's almost impossible to keep up. Our tip: Focus your energy on engagement instead…because engagement is always something that social media platforms are going to value. When you engage with other business and personal accounts by liking and commenting on their content, they're going to be more likely to engage with you. Plus other people who follow *them* will see your comments and likes on other people's content and might end up following *you*. You'll ultimately appear higher up in people's feeds the more other accounts to engage with your content because social media platforms reward accounts for being social on social media. Quick tip: Try to resist the urge to like every single post and focus more on interacting with accounts you're genuinely interested in so you don't seem spammy.
4. Engagement is a two-way street.
Ok so we've drilled in that social media is all about relationships and engagement. But just as you engage with other businesses or people your follow, your followers expect you to engage with them too. Don't just put content out there – encourage people to engage with and share your content. People want to feel individually valued, so take the time to tell your followers how much they matter to your brand. Trust us, this will help grow your brand's following. Ask questions, respond to comments, create polls, and re-share content. The more you engage with your audience, the more likely they are to engage with you.
When you start engaging with your followers, you earn major likeability points. People feel semi-famous when one of their favorite businesses responds to them. And speaking of likeability, another way to garner engagement is to be *real*. Don't be afraid to post something with a longer, personal (but not TMI!) Insta caption because "being real" is something that's currently trending. Our guess is because it looks and feels more authentic and tells more of a story, but what we know for sure is that when you show that there's a real person behind the business people are much more likely to engage.
Example: @stepoutbuffaloforbusiness
We love to engage with our followers! We especially love giving local shoutouts to the local businesses who are doing it right on Insta. Don't forget to include a photo credit and a descriptive explanation for why you're re-sharing.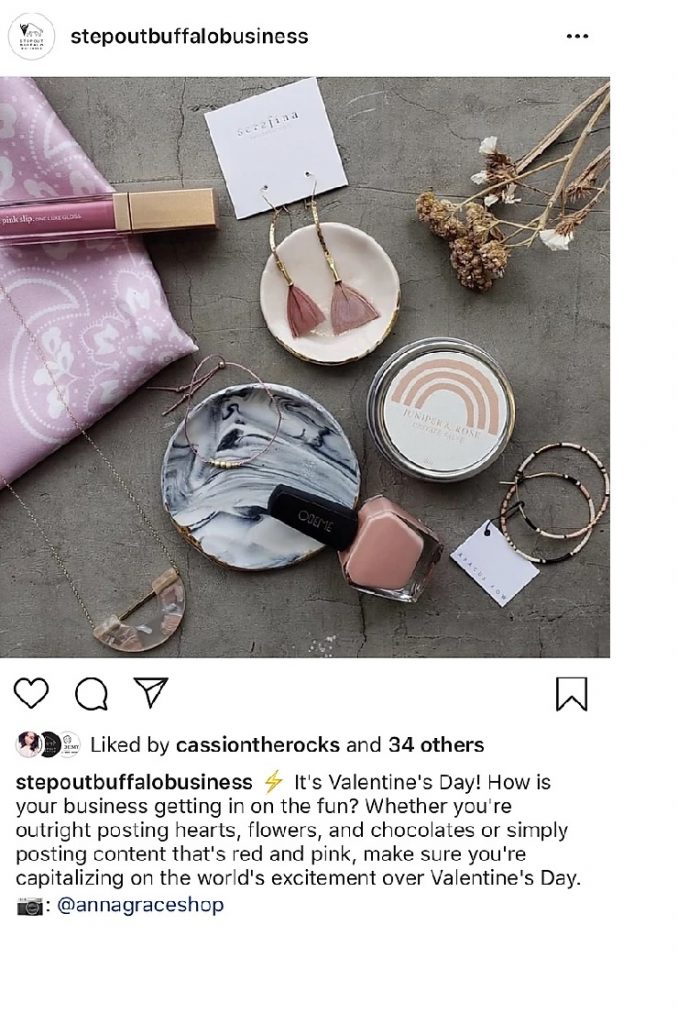 5. Micro and nano influencers are in.
Influencer marketing started with celebrities. And yes, these marco influencers have a huge reach. But the world of influencer marketing is evolving in a major way, and now we're seeing micro-influencers and nano-influencers becoming trusted sources in a big way. They can be found in all sorts of industries from health and wellness to food and drink to fashion and beauty, and once an influencer builds a following and establishes themselves as an expert in their niche they start to influence their followers. This influence can eventually extend to purchases, and that's why you as a business should become more interested.
Why is this so effective? People trust real people. Micro and nano influencers feel more trustworthy because they share real opinions and they are not always paid for their endorsements. Find the influencers in your community and make a connection and remember – influencers come in all shapes and sizes. They can be individuals people, bloggers, local businesses, organizations, and media outlets (think the News, TV, your favorite website StepOutBuffalo.com, etc).
Example: @buffalobrunch
This blogger is always out and about living her best brunch life. When it comes to brunchin' in Buffalo, her opinion is highly trusted, and when she posts about her new fav brunch spot you can be sure that business is going to see some decent subsequent traffic.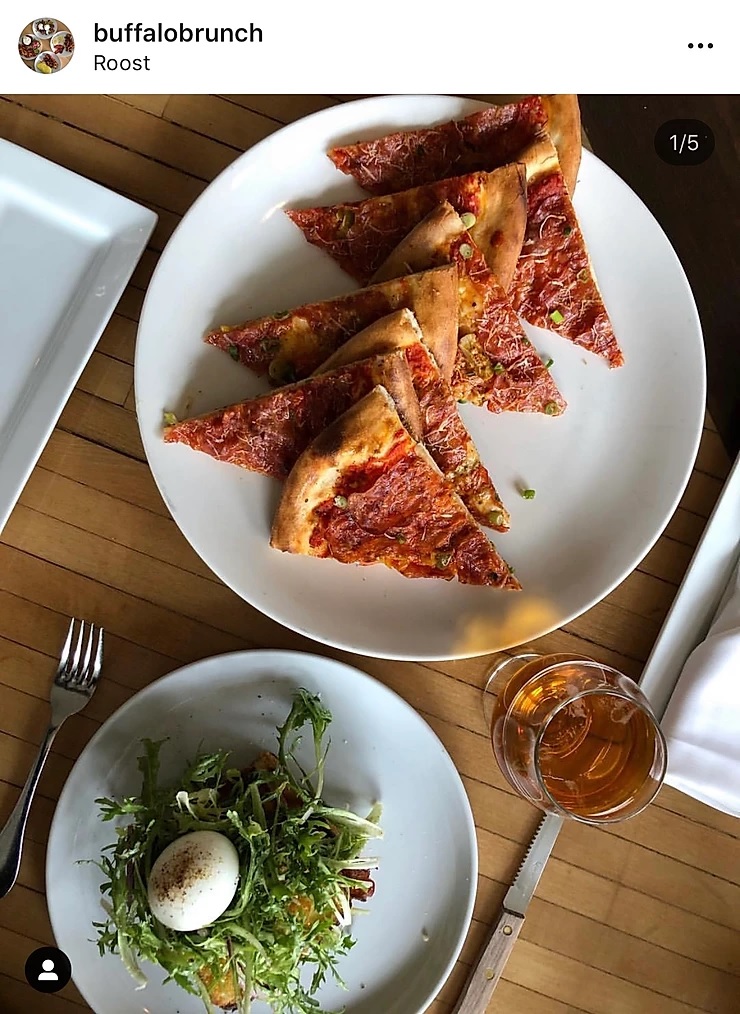 6. Podcasts are making a comeback.
If you consider yourself at the very least a little podcast-curious you're on the right track. Podcast listeners surpassed 70 million in 2018 in the U.S. alone, and this number is expected to continue to rise in the years ahead. People prefer easy-to-consume content nowadays and a well-done podcast is both easy and enjoyable to listen to. Audio is seeing a huge boom thanks to its huge convenience factor – you can literally listen anytime and anywhere . Whether you're at home, in the car, at work, at the gym, or somewhere in between you can listen to what you want, when you want, and it's completely on your terms.
Starting your own podcast is a chance to position yourself as experts in your industry and strengthen your brand relationships with consumers. If you're not quite ready to fully commit, look into being a guest on a local podcast or purchase advertising with one you think would be a good fit. Since podcasts are newer, it's the ideal to time to get in on this trend. Avoid the inevitable overcrowding and high price tags for podcast ads that are sure to come once the late-adopters start rolling in.
Example: @whensfood
This just-for-fun podcast is a foodie's dream come true. The show features local influencers discussing a wide-array of topics and of course food always comes up, but more importantly this local pod is funny and random and that's really the reason why we love tuning in.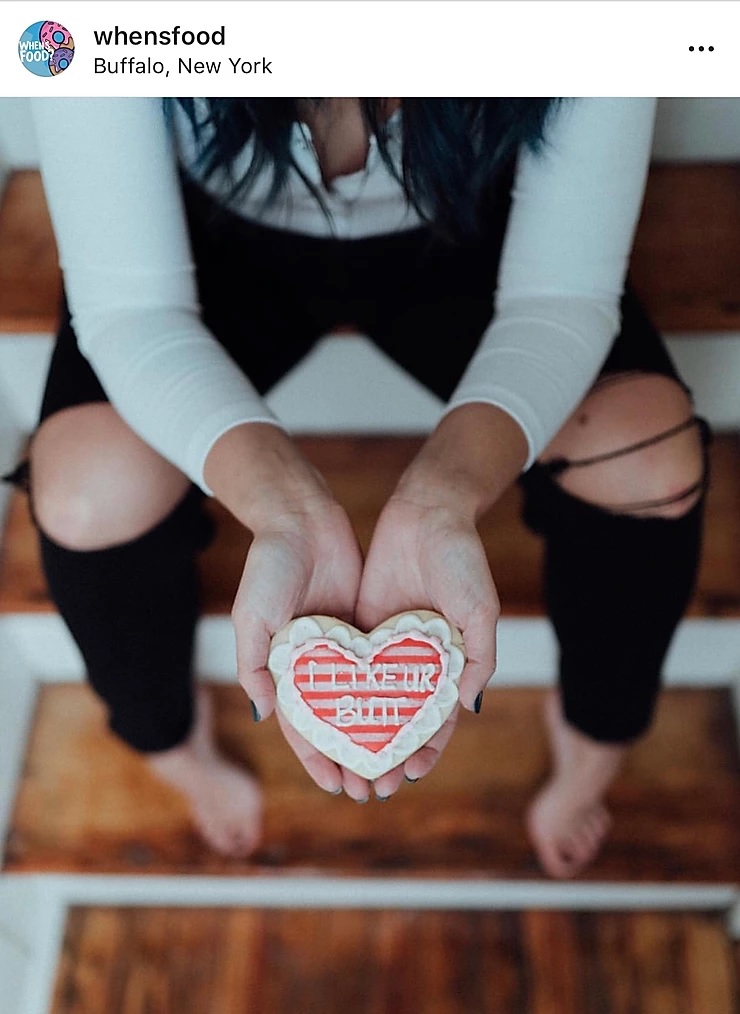 7. Voice search is on the rise.
There are so many different ways to communicate a message nowadays. Marketers on the right track are producing different types of content for different platforms and Google has to keep up by offering different ways to search for content. Enter voice search. Our advice? Get ahead of the game, friends. Because voice-based commerce sales are projected to reach $40 billion by 2022 just listen or watch anything by Gary Vee and you'll understand.
Think about it. Do you own a smartphone and/or smart speaker? The answer is likely yes. Smart speaker shipments grew nearly 200% at the end of 2018. Recent studies reveal that people speak to their voice-enabled devices at least once per day. This shift is only projected to increase, and companies especially major online shopping companies are already making the shift. How exactly can your business get in on this trend? Look into advertising options or see how you can make your business more voice search-friendly. It may not be in the immediate future, but this trend will soon be everywhere and you'll be glad you got in when you did.
8. Video is everywhere.
Some trends have zero signs of slowing down, and video is definitely one of these trends. Video is evolving all the time so keeping up with it is essential. Video can't even be summed up into a single trend anymore – instead it's all about what's trending in video marketing. Video is going live. Video is going 1:1. Vlogging is trending. Video is becoming search-friendly. Video is going virtual reality. The moral of the story? Video is making moves, so make sure your business is too.
There are so many different ways to get into video. People have short attention spans which is why video's popularity doesn't come as a huge shock. Take Instagram Stories for example. This trend caught on immediately and more than 2 years later it's as trendy as ever. There's a world beyond Instagram, too and every platform varies, so take the time to familiarize yourself with the standards for each. Also keep in mind, 5 minutes of highly edited content can be soooo beautiful, but it is often less effective than short viral videos, memes, gifs, etc. Make sure you understand the trends for the platform you're producing on and adjust your videos accordingly.
Example: @buffalobills
The video department here has a good time. When they share video it's funny, on trend, and quite possibly snow day related aka everything people in Buffalo look for in video in 2019. BTWs don't worry, you don't have to go pro to get in on the video game. Local businesses are capitalizing on this too – just in smaller ways. Try mastering IG Stories or capitalizing on GIF/meme culture first then going from there.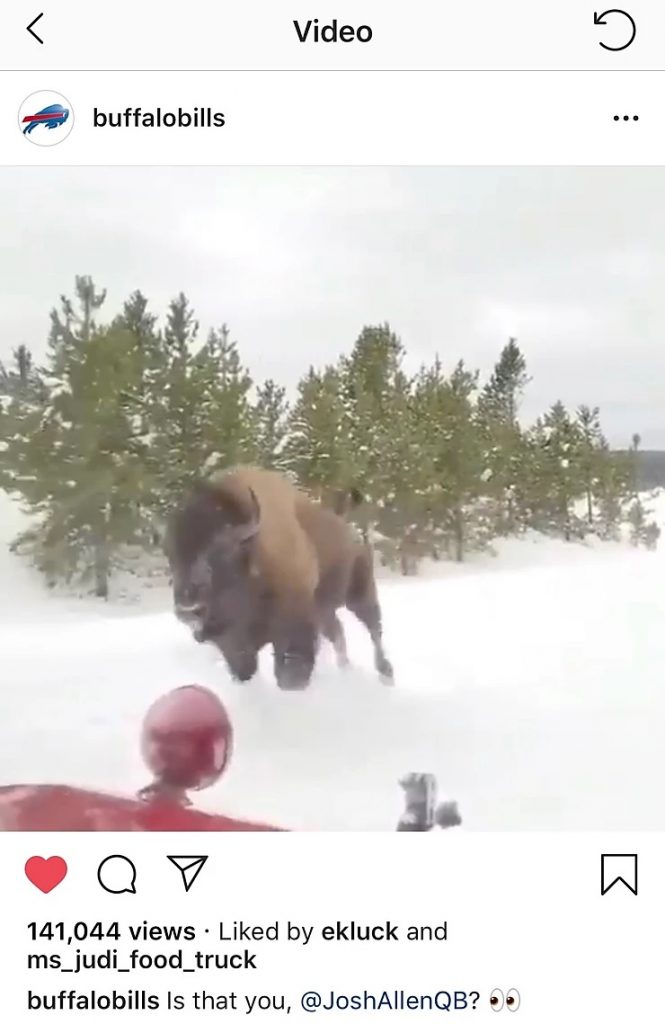 Our Advice
Every business is different, and different trends are more applicable than others based on said business. Our advice? Start slow. Pick one trend from our list and make it your priority. If you're having trouble knowing where to start do your own research and see what companies similar to yours are doing, and go from there!
______________________________________________________________________________________________________________________
Want to know more about promoting your business on StepOutBuffalo.com? Contact us!
At Step Out Buffalo, we help businesses promote themselves and their events on our website, email, and social media channels. Our team is comprised of experts who know exactly how to make your business or event stand out, and we'll put you in all the right places so you get noticed by all the right people. Hit us up if you'd like to learn more about our business and/or events-based promotions – there's a reason 94% of our readers go places they've seen on StepOutBuffalo.com