The year was 2007, and while many of us were dreaming about the urban revival down in Brooklyn, Block Club magazine showed us that — hang on a minute — there's actually something happening right here in the Nickel City.
Channeling Rust Belt authenticity and a bit of downstate cool, Block Club magazine was a local mood board for the times. Little did founder Patrick Finan know at the moment, but his company's chronicling of urban revivals in Buffalo and nearby cities wound up being a de facto design portfolio. Block Club is now a full-service branding, strategy, and content agency with a slew of international clients, including some heavy hitters like M&T Bank and Labatt USA.
"We always wanted to put out a really well-designed magazine," Finan says. "What ended up happening is — different local businesses that would advertise in the magazine, or that saw the magazine, would ask if we could help with designing a new website, a new logo, or an ad for a different publication."
"It was this classic entrepreneurial opportunity: People are asking for something, we can deliver on it, and let's give it a try."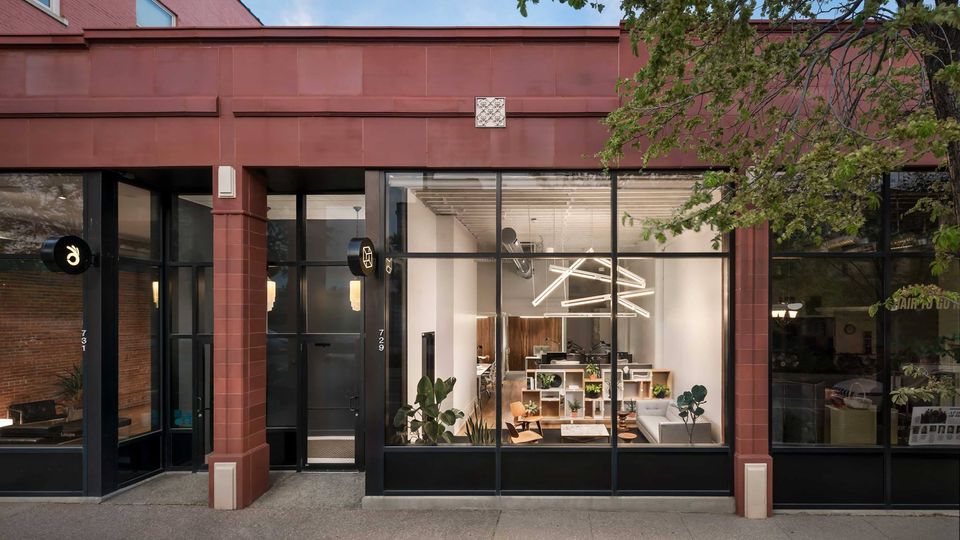 Looking back at Block Club magazine, which ended its run in July 2015, it's easy to see an ethos that's galvanized Finan and company, spurring them on to seven-figure success. While Artvoice pushed a counterculture agenda and Buffalo Rising leveraged inside-baseball relationships, Block Club was telling inspiring, optimistic stories that spotlighted everyday people happily trying to improve our little corner of the world.
Today, Finan says the company is driven by a mantra that echoes that same vibe: "Better tomorrow than today."
"We have this approach that inspires us to do our best work while acknowledging the best is still yet to come," Finan says. "I think that's a healthy way for people to push themselves — acknowledging that there's always room for improvement but in a healthy, sustainable way."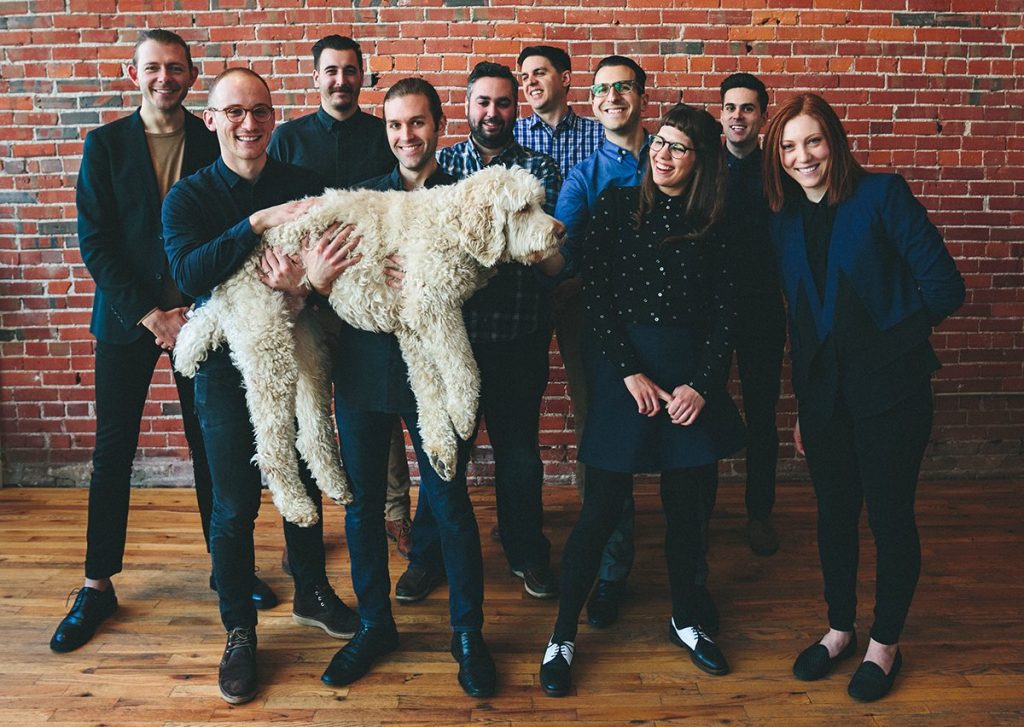 Understanding The Recipe For Success
'Servant leadership' – where leaders provide service to those below them in a traditional org chart — is another big idea at Block Club.
"We believe not only in giving great service to our clients, but also to each other," Finan says. "I think that approach has helped us to retain clients, maintain a good reputation and retain talent within the organization."
Block Club may have started by designing ads for local breweries and hair salons. But now, the company has clients across the United States and in the United Kingdom. Taking in millions in annual revenue, Block Club now has two office locations, one in downtown Buffalo and one in Brooklyn.
It's safe to say the company has worked with all different kinds of clients to get to this point. Finan says the best campaigns happen when clients have a sense of what they want to accomplish with their marketing investment.
"Whether we're working for a large company, a tech company going through an incredible growth spurt, or a more traditional business in Buffalo, the most important thing for a client to bring to the table is a sense of what success looks like for them," he says. "For example, there's maybe confusion in the market and we need to provide clarity or a company's sales are down. It's our job to figure out how to get there, but they need to tell us their marketing problem and where they'd like to be instead."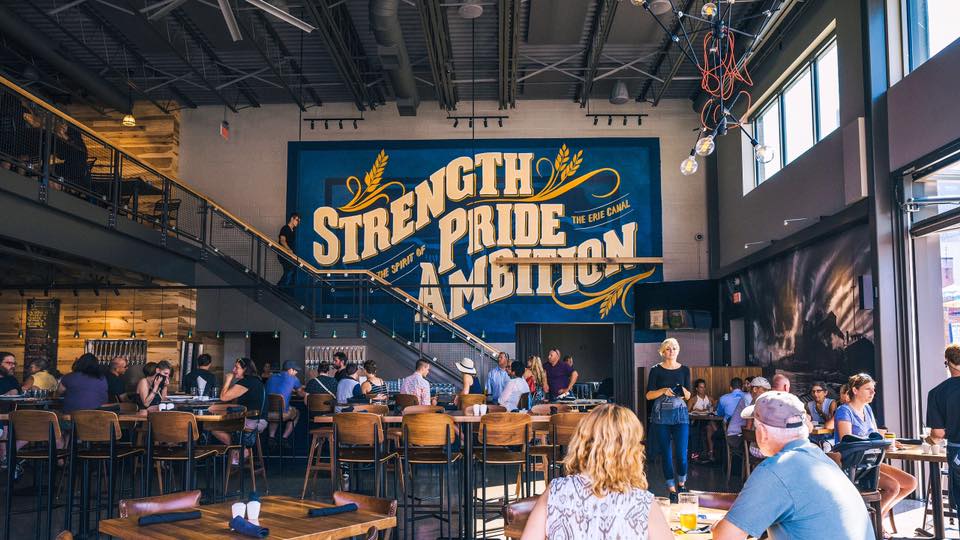 Clarity Of Vision
It's not enough for just one or two decision makers at a company to have a sense of what success looks like. Everyone with a voice should be on the same page.
"We're not going to be able to get anything done if there are two or three decision makers inside the company and they all have different ideas of what success looks like," Finan says. "Aligning around a common idea of success and then ensuring the feedback we're getting from the client has one voice, not three different voices, it what makes things successful. That doesn't mean it will be easy, or there won't be friction. Friction is fine, but we need clarity."
Clarity of vision isn't just something Block Club asks of their clients. The company regularly discusses and adjusts an internal five-year plan. It's meant to be a kind of vision for where the company is headed, in the same way the old Block Club magazine promoted a vision of a Buffalo of the Not-Too-Distant Future.
"The plan is not a roadmap on how to get there, but it kind of paints a picture," Finan says. "It can allow the team to understand what's in it for them and where we're going. It keeps us all moving in the same direction."
"We're in a period of growth right now, and there's a lot of growing pains we're going through today. It's really exciting to hear the team acknowledging them, being proactive about bringing them forward and communicating as a team to solve these problems."