In our Spotlight series, we examine how the businesses we work with excel in marketing themselves in different areas. We explain what they are doing well, why it is working for them, and how you can do the same for your business!
Meet Buffalo Real Estate Lady.
Buffalo Real Estate Lady aka Kim Santana is a licensed real estate agent at Realty Smith who helps clients buy, sell, lease, and invest in properties.
Instagram is 100% to thank for building her business. Her words, not ours.
But her story actually started on Twitter. Long story short, she met her husband on Twitter 5 years ago. They fell in love, dated long distance for a little while, got engaged, and Kim decided to move from Western Canada to Buffalo to start a life with him.
Kim wanted a fresh start and the timing felt right. So she decided to completely change her career. She was always interested in real estate, as well as general home design and architecture, so she decided to go for it!
The name Buffalo Real Estate was inspired by Twitter. Her handle was @coffeeelady, at the time, so she chose @buffalorealestatelady to play off of this account.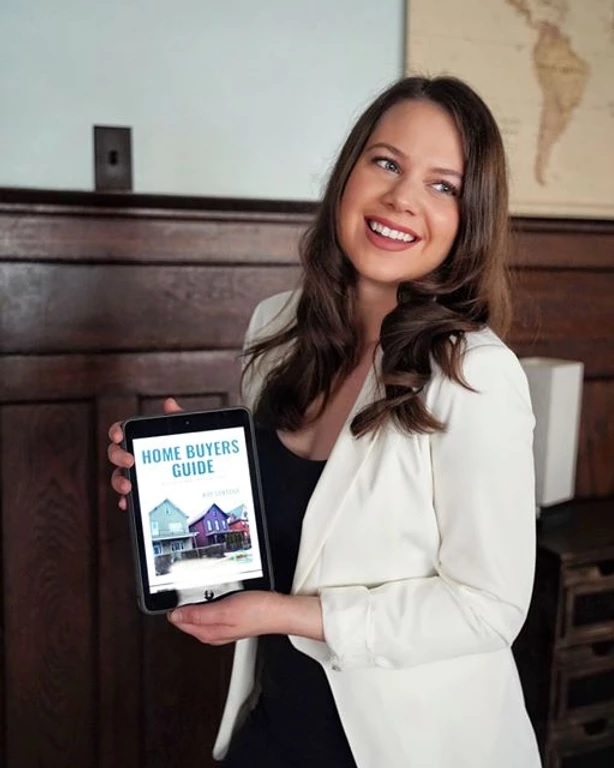 Photo via ​​​Buffalo Real Estate Lady
What She Does Well
The idea for Buffalo Real Estate Lady was born on Twitter, but Instagram is where she built her business. According to Kim, it's a daily commitment and she shows up consistently.
Her strategy? To be herself. Her account is an excellent example of how to balance entertaining and informative content. She posts about new real estate listings and testimonials from her clients as well as funny custom memes and personal get-to-know-you posts.
Photo via ​​​Buffalo Real Estate Lady
Why it Matters
The first step in the home buying process is searching online across all demographics. Plus, social media was cited as the best source for generating high-quality leads, according to the National Association of Realtors.
Real estate companies are using Instagram to connect with local communities and reach potential homebuyers. Instagram is extra relevant because the largest group of first-time homebuyers, use this platform on a daily basis.
But a lot of people underestimate the value of social media. Kim is not one of those people. She puts in effort on a daily basis. She's been building her account for a little over two years now and her consistency is finally paying off.
People reach out to Kim daily with general questions, and many reach out later when they are ready to buy or sell real estate.
Kim focuses on building connections with people over constantly selling. She fully realizes that not everyone who reaches out to her will actually hire her. But at the end of the day, every connection she makes online is still one more connection that she wouldn't have made if she wasn't active on social media.
Photo via ​​​Buffalo Real Estate Lady
Why It Works
"You can't just post every once in a while and expect people to engage. You need to be constantly creating content and making quality posts with helpful information. You get back what you put in," said Kim.
Kim is 100% right. Consistency is key.
If you want people to recognize your brand, you need to keep showing up, like Kim does. Regularly posting can help boost overall brand awareness, expand reach, and grow your audience.
Kim asks her followers questions like "what's one feature your new home would have to have." The Instagram algorithm ranks engagement as one of the most important metrics, so if your post has more engagement, Instagram is going to show it to more people.
Plus, engagement encourages engagement, so it's important to engage with your followers if you want them to engage with you. You'll notice Kim personally replies to the comments from her followers.
By positioning herself as an expert in the real estate industry, Kim is showing she has the expertise to guide her prospects through the home buying and selling processes.
By sharing personal content about who she is, Kim is able to create meaningful connections with followers and build a sense of community online.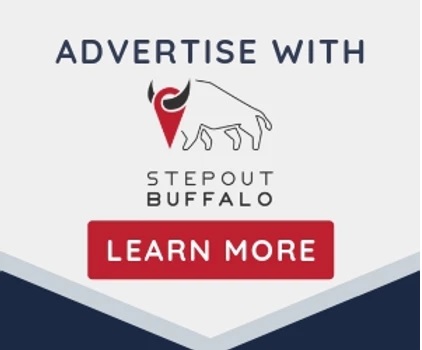 Buffalo Real Estate Lady + Step Out Buffalo
Kim Santana believes Step Out Buffalo is an excellent resource for all things Buffalo. She entered our giveaway for local businesses in the real estate industry because she saw it as an opportunity to get her name out there.
She was looking for a way to reach more people in the short term with hopes of gaining new clients and business in the long run.
Kim won a one-month custom Advertising Package with Step Out Buffalo. This package included banner ads on our website, an email blast to our 50,000+ subscribers, and two deals to offer to our readers.
Client's Perspective
Kim Santana, aka Buffalo Real Estate Lady, shared her perspective with us.
Short-Term Results
After the giveaway was posted, Kim received a handful of requests for her home buyers guide.
"Hopefully down the road, they will decide to hire me or refer me to someone. It seemed helpful in creating curiosity in the home buying process," said Kim.
Long-Term Impact
"I wanted to work with Step Out Buffalo for marketing my business because Step Out Buffalo really represents Buffalo well and uses social media to its full advantage and that's what I love. They are always posting relevant Buffalo-based content and that's what I like the most and what I try to do as well" said Kim.
Kim is hopeful that working with Step Out Buffalo will continue to help her get her name out there in the Buffalo community.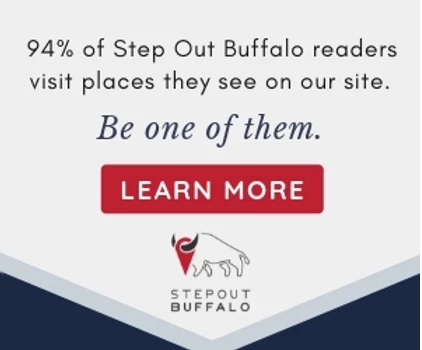 Contact Us
Step Out Buffalo offers advertising options for local businesses throughout WNY. If you're looking for a creative and effective way to reach your target audience, let's chat. Contact us for more information on our advertising packages.
______________________________________________________________________________________________________________
Want to know more about promoting your business on StepOutBuffalo.com?
At Step Out Buffalo, we help businesses promote themselves and their events on our website, email, and social media channels. Our team is comprised of experts who know exactly how to make your business or event stand out, and we'll put you in all the right places so you get noticed by all the right people. Hit us up if you'd like to learn more about our business and/or events-based promotions – there's a reason 94% of our readers go places they've seen on StepOutBuffalo.com