The K Haus / Photo courtesy of The K Haus
This post was written by Marie Rachelle, Founder of Convergence Coworking, Organizer of Freelance Business Week Buffalo and President of the WNY Freelance and Cowork Alliance.
Buffalo may be newer to the concept of coworking, but the amount of coworking spaces popping up in and around town is impressive and exciting – especially in the new WFH era.
Coworking is defined as the use of an office or other working environment by people who are self-employed or working for different employers, typically so as to share equipment, ideas, and knowledge. Coworking spaces create opportunities to work conveniently, when you need and in the capacity you need – open coworking, dedicated desks, private offices, meeting/event space, and more. Similar to a gym membership, you can tour the facilities, try them out for a day or a week, then join as a member. Each coworking space is different, offering different vibes, locations, members, and unique services.
Here's a guide to coworking spaces available in Buffalo and Western New York, what they offer, and the types of members each is geared towards:
1. Convergence Coworking
4900 Lake Shore Road, Hamburg
Convergence Coworking is WNY's first lakeside coworking space and newest addition to Buffalo's coworking community. Currently launched online at Convergence Coworking Online, its physical location is planned to open Spring/Summer 2021. Founded by Freelance Community Builder, Marie Rachelle, Convergence Coworking aims to serve freelancers, solopreneurs and remote workers. It's unique offering is its lakeside location for outdoor coworking, meetings and events during Buffalo's warmer months.
2. dig at the Innovation Center
640 Ellicott Street, Buffalo
innovationcenterbuffalo.org/spaces
Dig (design innovation garage) is located within the Innovation Center powered by The Buffalo Niagara Medical Campus, Inc. (BNMC). Designed for startups and innovators, dig offers open coworking and a number of private conference rooms. Dig also hosted Buffalo's First Freelance Business Week (pictured above) along with a few others on this list!
3. The K Haus
808 Main Street, Buffalo
The K Haus is a space for the "kreative class" and is purposefully designed focused as it doubles as a one-of-a-kind art gallery devoted to Native American Contemporary Art. Opened in December 2020 amidst the pandemic and founded by Dave Kimelberg, Corporate/VC Attorney at Kimelberg PLLC, they have found success in being a forward-thinking space that wants to further the community they live in not only by providing an inspiring space, but through their programmatic and cultural initiatives. The K Haus offers a unique Advisors Program – included in all monthly memberships – that is specifically designed to help the startups and entrepreneurs within our community scale through direct access to venture capital, as well as legal and financial resources.
4. UNOVA Coworking
29 Mechanic Street, Springville
UNOVA opened as the Southern Tier and Springville's first and only coworking space in 2019. Offering modular desks, conference and event space, this hidden gem is worth the "trip" to the Southern Tier. It's less than an hour from the city – located in the Village of Springville, it's complimented by a boutiques, coffee shops and even a brewery! Head there for a change of scenery or on your way to Ellicottville. UNOVA is the perfect small-town coworking spot.
5. TReC by NGTI
616 Niagara Street, Niagara Falls
Powered by the Niagara Global Tourism Institute, TReC serves as a platform for aspiring entrepreneurs regardless of industry! TReC was developed to help people in our community to develop ideas and launch a business. It's also an anchor for a preservation project in Niagara Falls, breathing new life into 100+ year-old buildings. Offering over 9,000 sq. ft. of historic community space with 24/7 access, TReC also offers a large, fully virtual presentation/hosting space, on-site café (FBITES), and is dog friendly. TReC Guides are also available as successful professionals and entrepreneurs for specialized consultations.
6. HANSA
505 Ellicott Street, Buffalo
HANSA (pronounced hähn-sä), is Latin for guild, meaning people uniting for a common purpose, and was inspired by their vision to build "An Elevated Office Experience" in Buffalo. Created by Uniland Development Company, HANSA offers a two-story, 32,000 sq. ft. state-of-the-art coworking space in the Central Business District. I've yet to visit this beautiful location, but can't wait to! Anyone want to join me?
7. Serendipity Labs
1 Seneca Street, 29th Floor, Buffalo
serendipitylabs.com/us/ny/buffalo
Opening in March 2021, Serendipity Labs brings one of its 30+ locations to Buffalo. They offer a thoughtfully designed office space that is supported by a team focused on hospitality. As one of Buffalo's newest spaces, we're excited to see what this Seneca One addition will bring to our city. I'm also excited to see this new spot and check out Seneca One – can you believe I haven't been there yet? Hopefully soon! Again, anyone want to join me?
8. Inception Buffalo
1016 Niagara Falls Blvd, Tonawanda
usitek.com/services-solutions/coworking-incubation-space
Founded in a former retail space, Inception Buffalo is a cowork and incubation space serving Tonawanda and surrounding areas. Neighboring its parent company, US itek, this space is technology focused and home to developers, designers, and remote workers.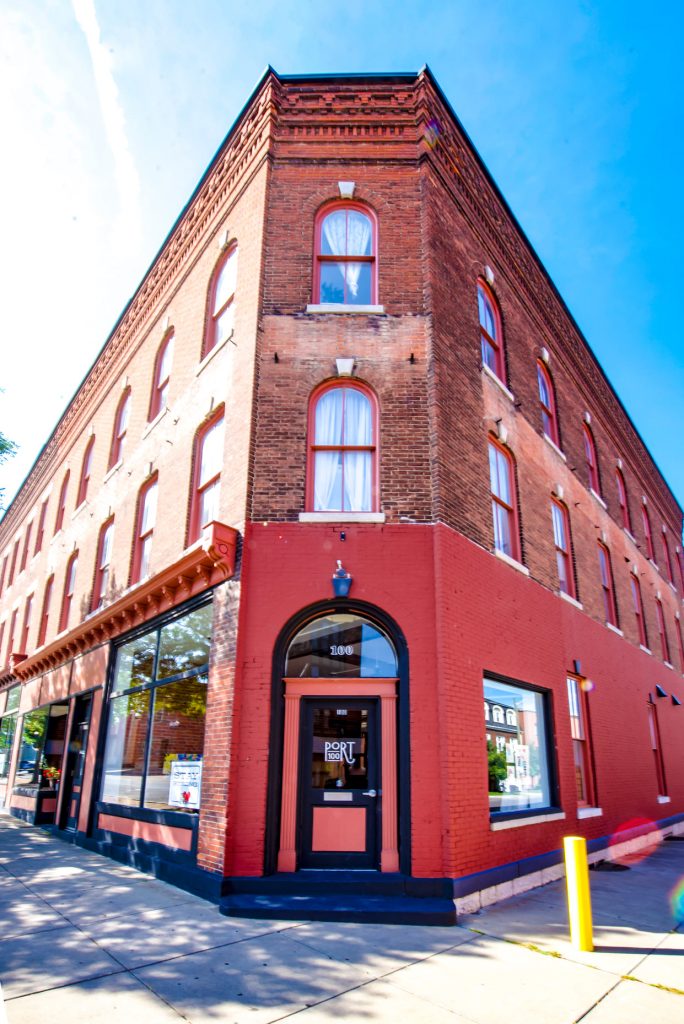 BONUS: Coworking spaces Near Buffalo & WNY
In addition to our growing coworking community in Buffalo, our neighbors, Erie and Rochester feature great spaces. A couple favorites are Radius Cowork in Erie, PA and Port 100 Cowork, formerly known as Metro Cowork in Rochester, NY.
Coworking is not a new concept and I'm excited to see Buffalo bring it to life. As an industry, there is a lot of work to be done, but we believe we can do it together. The WNY Cowork Alliance was formed in 2020 and continues to meet monthly to set the example that whether you work in the same, similar, or different industries, you can work together. Each space is unique, designed for you, so find the space that you enjoy most, but don't forget to check out the others!
Connect via Coworking
I want to leave this article with this: if you are new to coworking or want to explore more spaces, let's go together! I love each space described in this article and as a community builder, I'm here for you to connect you with the space, the members, and more! My email is marie@businessbeactive.com. Even during a pandemic, we can stay safe and explore. Each space and I are dedicated to the safety of our members and the community at-large, but it cannot stop us from doing our thing!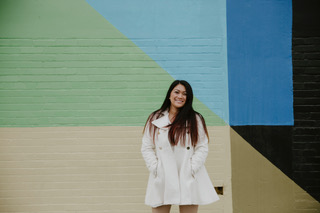 Written by Marie Rachelle
Marie Rachelle, a freelancer by trade, coach by passion, and community builder by nature. Voted Most Aspirational Freelancer by her peers at the Freelance Conference in 2019, she lives up to her title by as the Founder of Convergence Coworking, Organizer of Freelance Business Week Buffalo and President of the WNY Freelance and Cowork Alliance.