Photo courtesy of Geneseo Scene
When Peter Kreinheder opened Ellicottville Brewing Company in 1995, Tupac Shakur was still making music and we had yet to see Tom Cruise star in a Mission: Impossible movie.
A lot's changed since then – especially the craft beer industry. Through it all, Kreinheder and company kept churning out great beer. In the early 2000s, the brewery struck gold when it created it's most iconic beer, Blueberry Wheat. In recent years, EBC expanded its hospitality operations to include locations in Fredonia and Bemus Point. In February 2020, the company announced the acquisition of the Empire Brewing Company, just one month before COVID hit.
Step Out Buffalo Business recently talked with Kreinheder about being in the craft beer game for almost three decades, helping to drive Ellicottvile's growth and some of his biggest business decisions.
Is it easier to open a brewery now than it was in 1995?
Kreinheder: "I think the biggest thing that allows new breweries to succeed is the vast amount of technology that's available now, which wasn't available 27 years ago. For example, to find out if there's beer-spoiling pathogens in the brewery, we can spin DNA and find out in just a few hours, rather than waiting days to find out. There are also more raw ingredients available now. I've never seen so many different kinds of raw materials to make beer with!"
"But now it's harder just to get market share. Is it harder to brew now? I don't think so."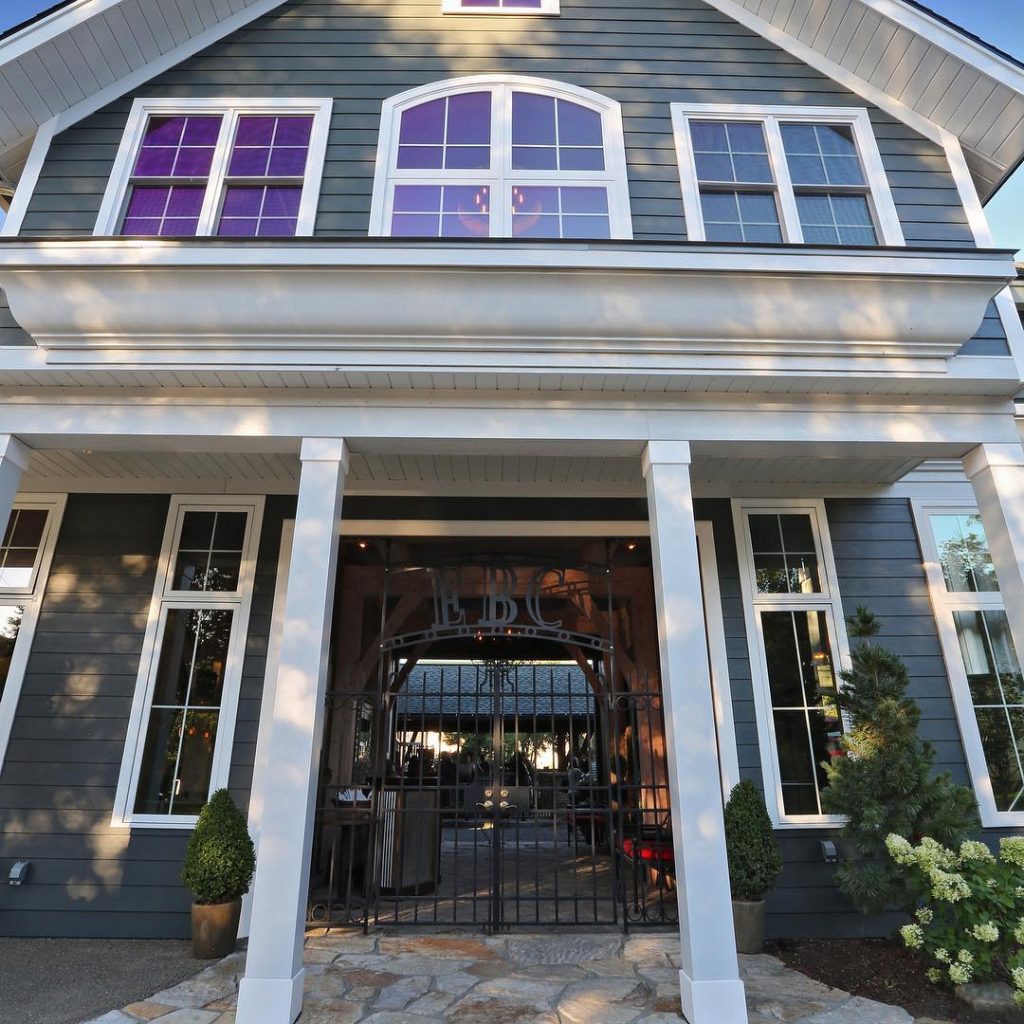 How has EBC embraced social media?
"I hate social media. But if you're good on social media, you can actually delve into other markets. For example, our largest growth market now is Ohio, and we don't even have a sales rep there. Our wholesale in Ohio was up 70 percent in 2021, without a sales rep. So, we're putting a rep in there to keep that momentum going in 2022."
What was the best business decision you ever made?
"Coming back from the 2004 Craft Brewers Conference, I decided to make a beer with blueberries. Actually, in 2004, a big fruit beer trend was coming to an end. Those beers were going out so I thought, it's the perfect time to get in!
"I had to create an entry-level craft that would convert domestic beer customers, and Blueberry Wheat was it. It really was an approachable and entry-level craft beer. So, we weren't going to have these hardcore craft snobs saying, 'Ooo, I really love your blueberry beer.' My target customer was the person on the fence of trying craft beer. Then, that beer just became a thing."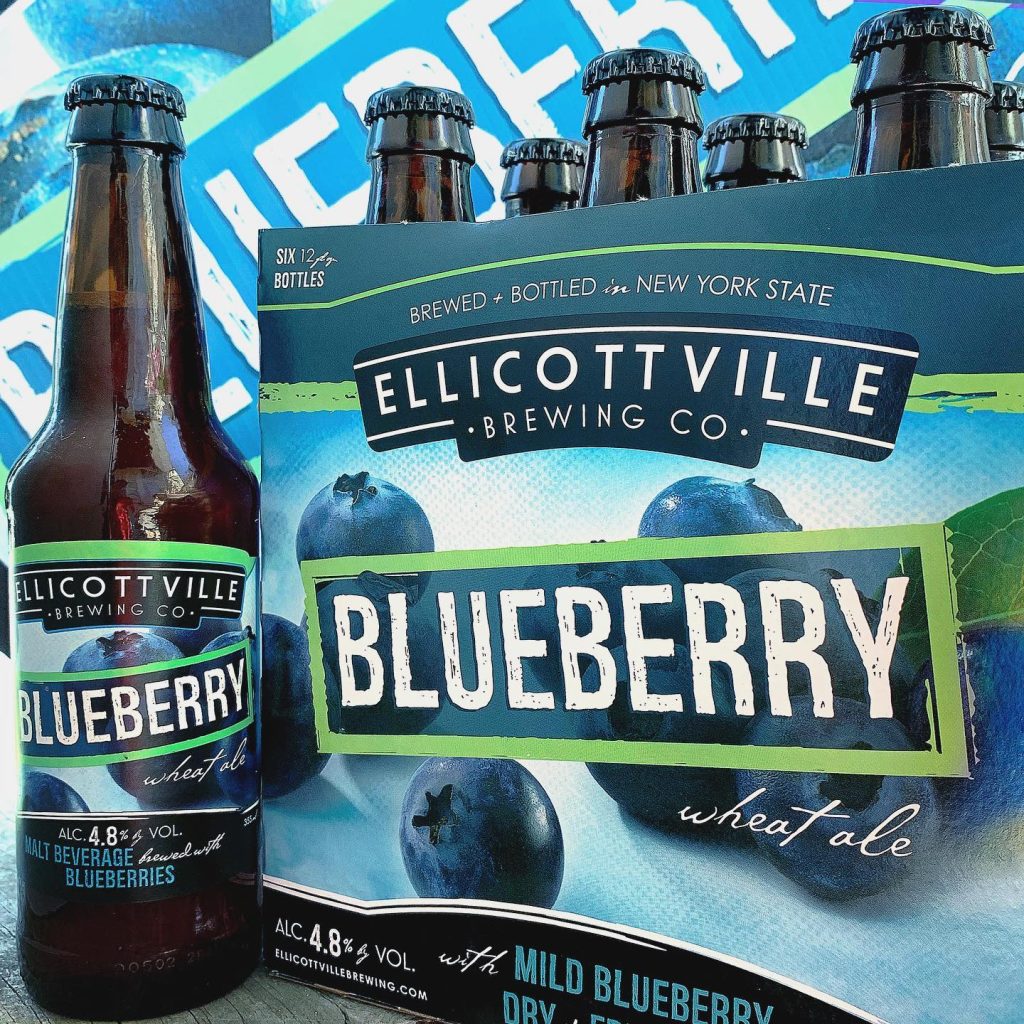 In 2020, you purchased and relaunched the Empire Brewing brand. How has COVID affected that plan?
"We had dropped our IPA line because we weren't known for our IPAs and the inventory didn't move. Frankly, other breweries were doing them better or marketing them better. So we brought Empire into the fold with the intention of launching all-new IPAs under the Empire brand. We were supposed to relaunch Empire in April 2020, but then COVID hit in March and thppppp!
"I think our best liquid right now is actually in the Empire brand. The best way you get new beers out there is through sampling, and unfortunately because of COVID – we can't sample at Wegmans and Tops right now."
What's the hardest part about owning a large brewery?
"Maybe just because of my age – I just hit 50 – I just feel so overburdened with regulations. I never thought that when I was in my 20s. But now that I've hit 50, I'm just like, oh my god: Every day I wake up I have to do some kind of regulatory task.
"I was really interested in taking over the building that became the Labatt Brew House in downtown Buffalo. Pegula Sports and Entertainment was amazing to talk to and deal with. Their whole team was awesome, but I ended up saying to myself: I'm not opening another big operation in New York."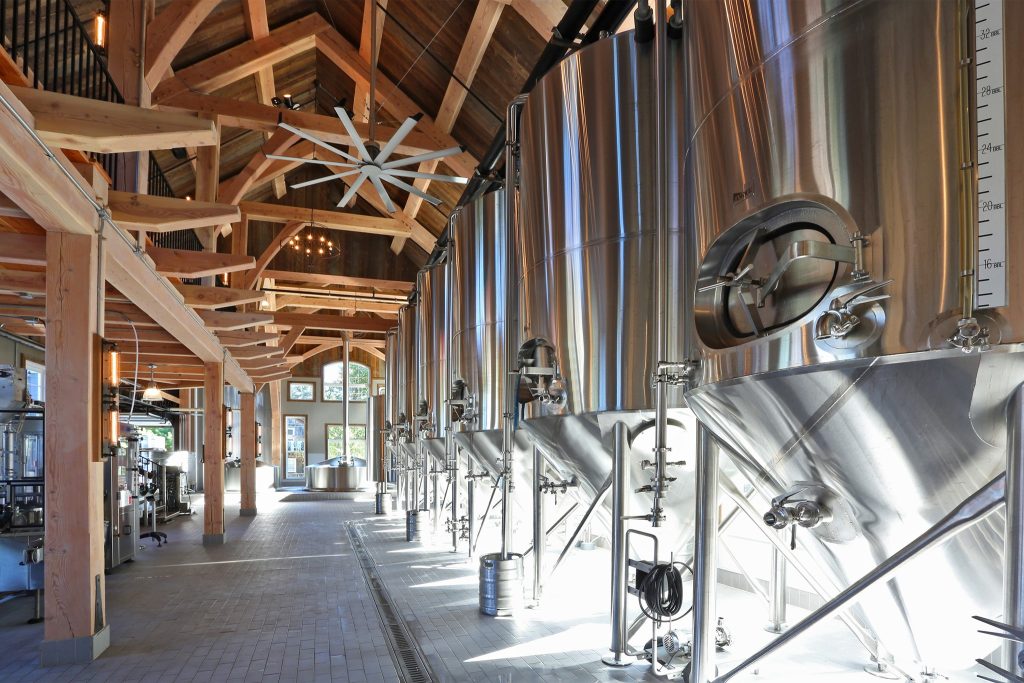 What's it been like to be a big part of Ellicottville's growth over the past couple decades?
"The funny thing about Ellicottville is that it's really about the whole rather than the individual parts and pieces. People don't come here just to go to the brewery. They come to the brewery, then they go shopping and then they end up at Madigan's or Gin Mill. It's all this wandering kind of thing going on.
"So, it's definitely not about any one individual. It's about the sum of its parts. That's the cool thing about Ellicottville business operators. We all kind of understand that; so, we all do our best to play in the sandbox together. There's a few outliers, but 95 to 98 percent of us are all in the same sandbox and understand the rules."
Given the current uncertainty around COVID and size of your operations, what are your thoughts going forward?
"You gotta bite the elephant bit by bit. You can eat the entire thing in one day. I think some challenges we're facing now soon will pass."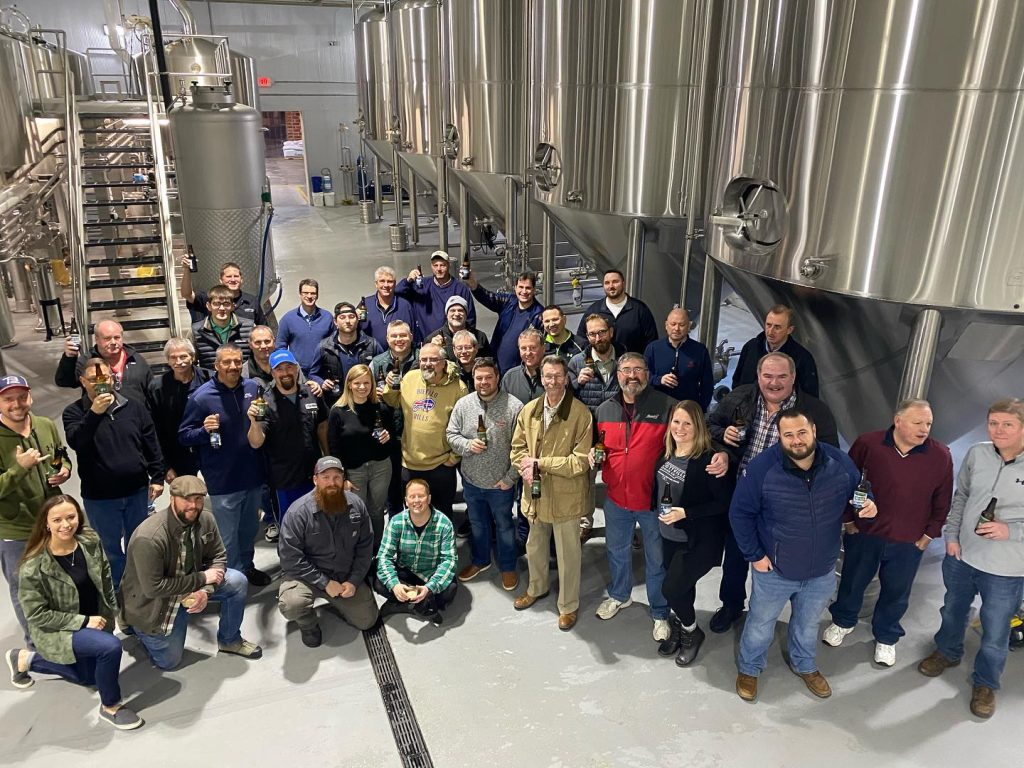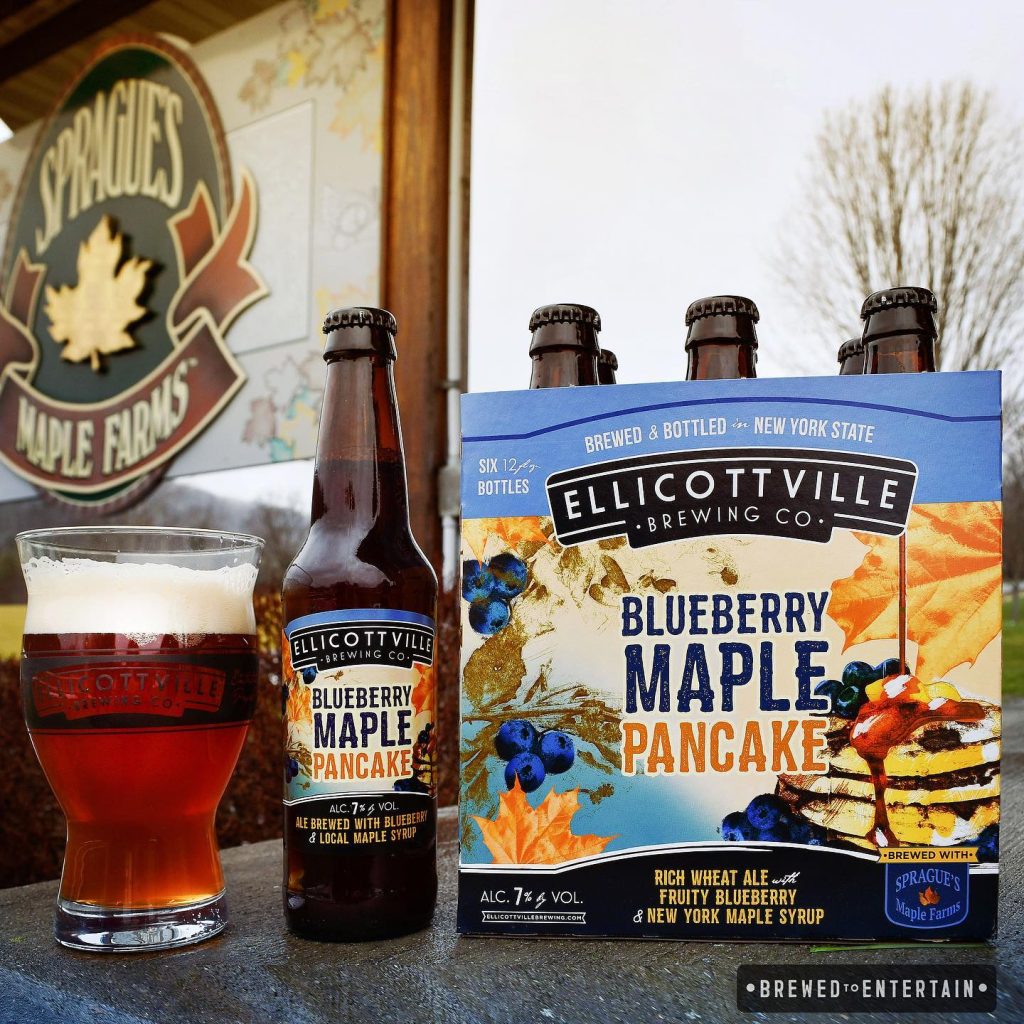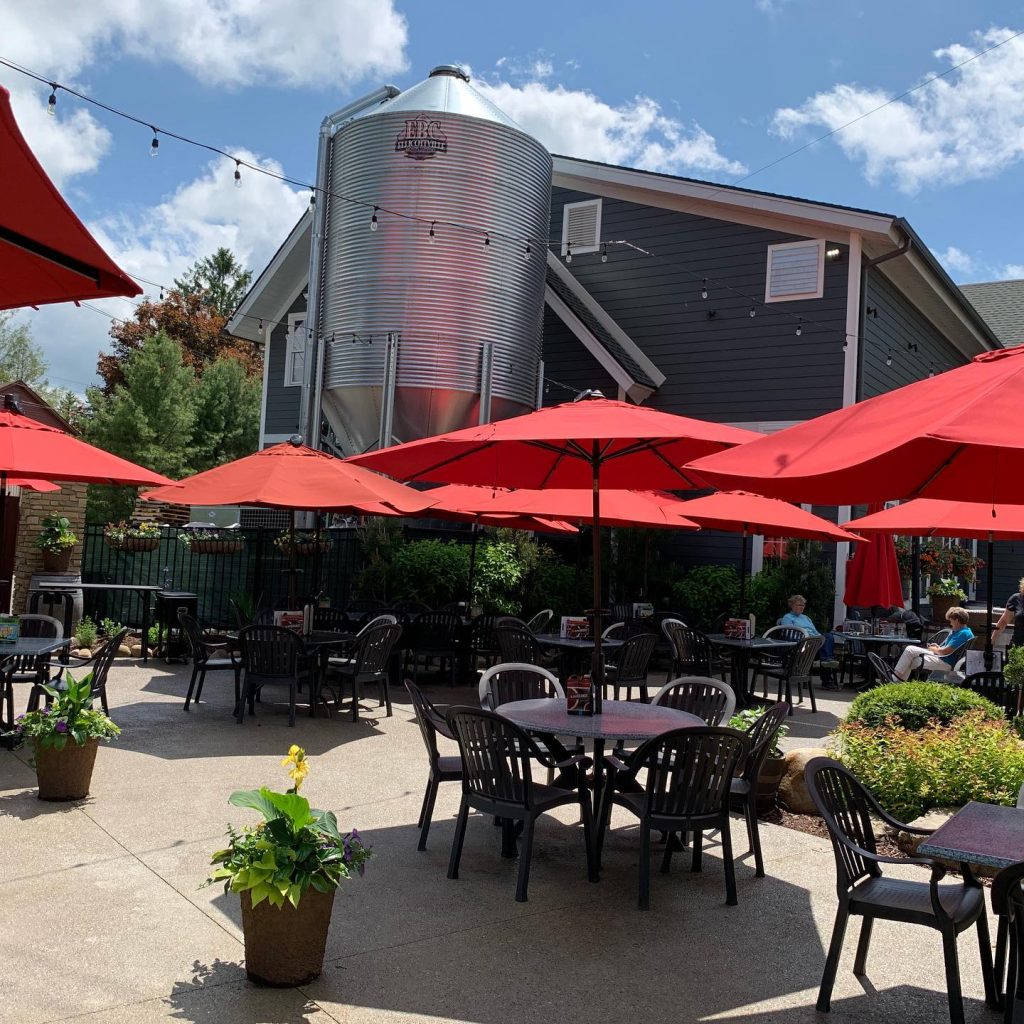 Ellicottville Brewing Company