Photo by Rhea Anna Photos + Motion
For years, married couple Edreys and Alexa Joan Wajed flexed their entrepreneurial spirits and creative skills as individuals, and now in their 40s, the Wajeds have united their professional selves under a creative solutions company called Eat Off Art.
Under their Eat Off Art brand, the couple offers original art works, catering, jewelry, custom apparel and various other creative consulting services.
It might be difficult for some people to relate to a couple that can sell so many different products and services based on their creative talent. But the gig economy isn't just for creative professionals. These days, it's not uncommon for someone to drive for Lyft in the mornings, work on technical freelance gigs in the afternoons and trade NFTs in the evenings.
The internet and social media have unlocked a Pandora's Box of entrepreneurial possibilities, and Alexa Joan says rather than relying on the stability offered by traditional employment, technology has more people betting on themselves.
"I think people want to give more of themselves in a capacity that they have control over," she says. "People want meaning in what they're doing and they want to feel a connection to their work. For some people, that connection has never been there because they've been working toward somebody else's expectations of what their life should be."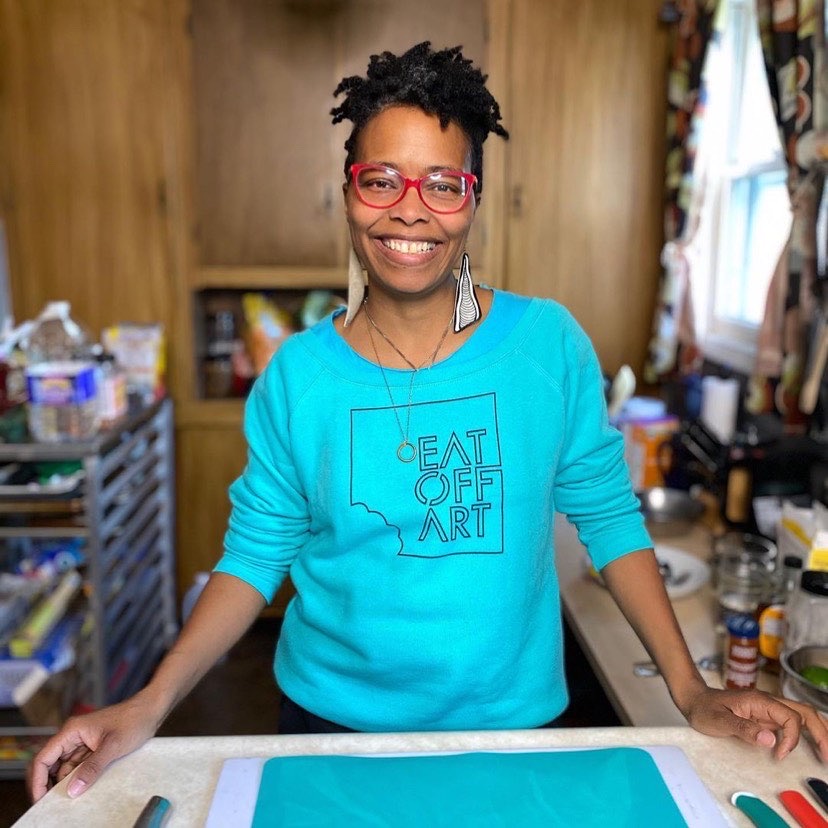 The Wajeds caution that the road to fulfilling self-employment can be a bumpy one. While raising young children in the early 2000s, the couple took turns pursuing creative endeavors while the other partner held down traditional employment. Edreys was able to become a touring hip-hop artist, rapping under the name Billy Drease Williams. Alexa Joan's pursuit of culinary dreams took her to Switzerland and the Amalfi Coast in Italy.
"For years, we were playing ping-pong when it came to supporting each other," says Alexa Joan. "So, at one point, Edreys would be working full time and I'd be following my passion. And then we would flip it at a certain point: I would be working, and he'd be pursuing his dreams. We had felt like only one person could achieve success at a time."
But while there were many highs, there were also some lows. In 2005, the couple opened an art gallery and retail space called Gallery 51 on Elmwood Avenue. After three years of running the space and raising young children, the couple made the decision to close the doors on the gallery.
"We didn't have role models for opening up a brick and mortar on Elmwood Avenue," says Edreys. "We were just going for it. When it wasn't going well, we didn't fool ourselves and try to hold a front. The reality was: We gave it a go. We opened a store, ran the store and now we have to close a store. And there's no shame in that."
Edreys says that experience came with an eye-opening lesson on the lack of transparency that's all too common in the business world, even at the local scale.
"Before we closed, we were seeing businesses close around us," he says. "We'd have casual conversations with the owners, and ask about their business, and they'd say, 'Oh it's going great! Business is amazing!' We realized that people were trying to save face and not be transparent about the struggle."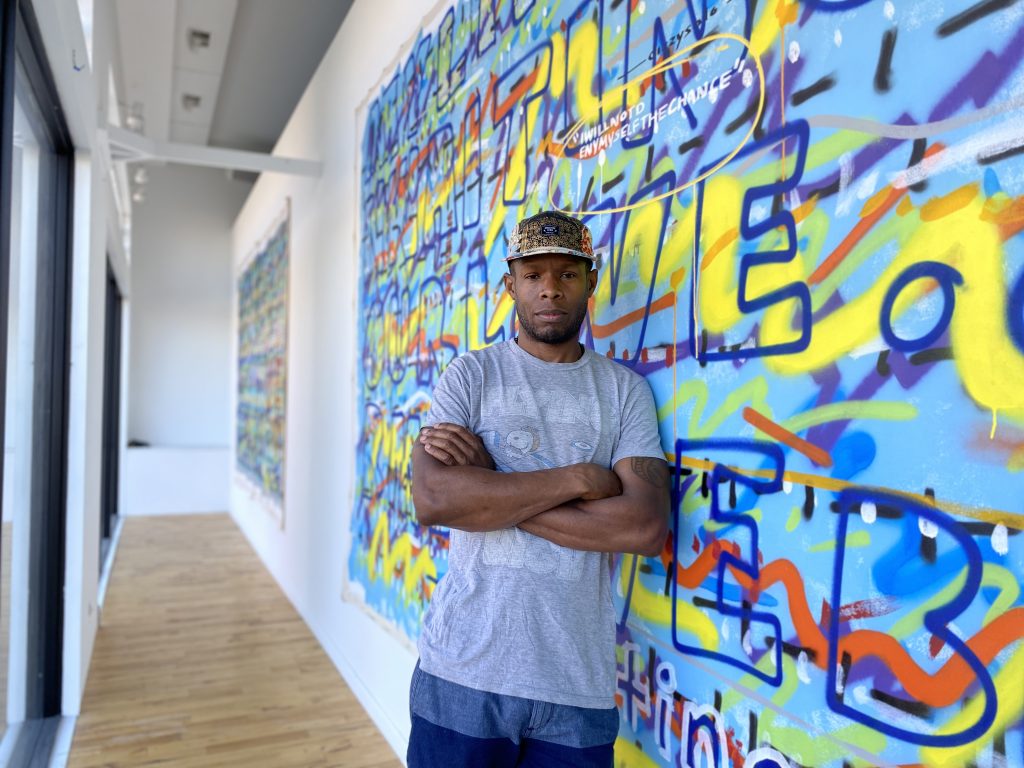 Ultimately, the Wajeds were able to bounce back and continue pursuing various creative opportunities. The current manifestation of their individual efforts is a united front in the form of Eat Off Art. The company requires them to wear many, many different hats. One day, Alexa Joan might be providing nutritional meal solutions, and another day, Edreys is unveiling a new public art mural.
Edreys says, for them, the key is to remain nimble.
"We're just being very receptive to what opportunities the world is presenting to us, as opposed to trying to bend the world into what we need it to be," he says. "For example, it wasn't in our plan at all to do public art, but public art opportunities came to us. We started with one project, and it just progressed to the point that we are part of the public art sector now."
Not being afraid to take chances is also a major key to their success, and the Wajeds are strong advocates for people pursuing opportunities.
"At some point in their life, people should bet on themselves, even just as an exercise," says Edreys. "Even if it doesn't work out to this lofty goal, it still gives you insight and new skills. You will learn how to advocate for yourself and start to believe in what you can create. So, you will come out of it with something anyway."
Striking out on your own and being honest with yourself about how it's going will, at the very least, provide you with wisdom. But wisdom isn't enough. Successful entrepreneurship is about acting with that wisdom while moving forward.
"If you get knocked down seven times, you get up eight," says Edreys.
"Whatever decision you make, it's gonna be the right one," Alexa Joan affirms. "But, you just have to keep going."
Edreys & Alexa Joan Wajed of Eat Off Art
Eat Off Art
Edreys
Alexa
Instagram: @byAlexaJoan