Updated: Dec 20, 2019
There are thousands of events happening throughout WNY…
…but how many of them are successful? The answer is only a small percentage. So how do you know which ones to participate in and which ones to skip? Take a look at the marketing.
If your business decides to participate in an event, consider who is putting on the event. Are they local? Do they have a following? Are they down-to-earth and helpful? We like to think we are 😉 All of these things should be considered before your business dedicates the time and resources to event participation because not considering them can be bad for business.
Every year, Step Out Buffalo hosts the Buffalo Bloody Mary Fest…and every year the event is a sellout in a matter of weeks. Buffalonians love their Bloodys, but selling out is SO much more than that – it's all about the strategy, logistics, and of course – intensive marketing.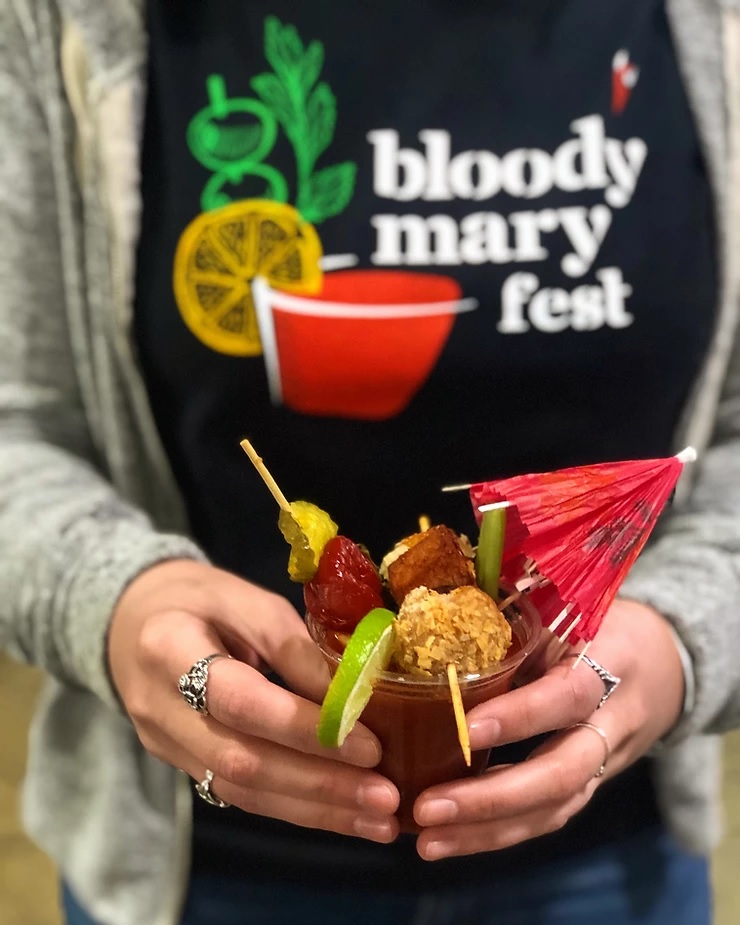 By now, you've likely heard of the Buffalo Bloody Mary Fest, but if not here's a quick recap: Each year, local bars and restaurants submit applications to participate. We choose 10. The participants show up ready to compete for the titles of "Buffalo's Best" "Best Garnished" and "Most Creative", and the winners are chosen by the attendees.
At first glance a Bloody Mary Festival might not make sense for a brewery, but consider what we mentioned above. Large scale events like the Buffalo Bloody Mary Fest can be a major opportunity for local businesses. All of the publicity plus exposure to new audiences can result in added revenue in the short and long term, and just because your business isn't a perfect fit for a successful event doesn't mean you should write it off.
Think outside the box. And no, we're not just saying that. We have proof – as evidenced by 2018 & 2019's multiple-title-taking champs will speak to the success.
A true success story
Rusty Nickel Brewing is a craft brewery located in West Seneca that didn't regularly serve Bloody Marys before competing in the Buffalo Bloody Mary Fest. Because well, Rusty Nickel Brewing is first and foremost a brewery. But after seeing how popular the first Fest was, they knew they had to get involved.
Their participation in the event alone sparked people's interest, and they started testing batches of Bloodies and getting feedback from customers. Soon enough, people started coming into the brewery strictly for Bloody Marys – all before the event even took place.
We talked to owner Jason Havens and general manager Katie Brown to find out how the event benefited Rusty Nickel both in the short and long term, and both of them describe participating in the Buffalo Bloody Mary Fest as an "instant success story." In their first year participating back in 2017 they placed in all three categories…and by the time the event ended they came back to a full tasting room with people asking for leftovers. Placing was a win for Rusty, and people instantly wanted to be a part of the success.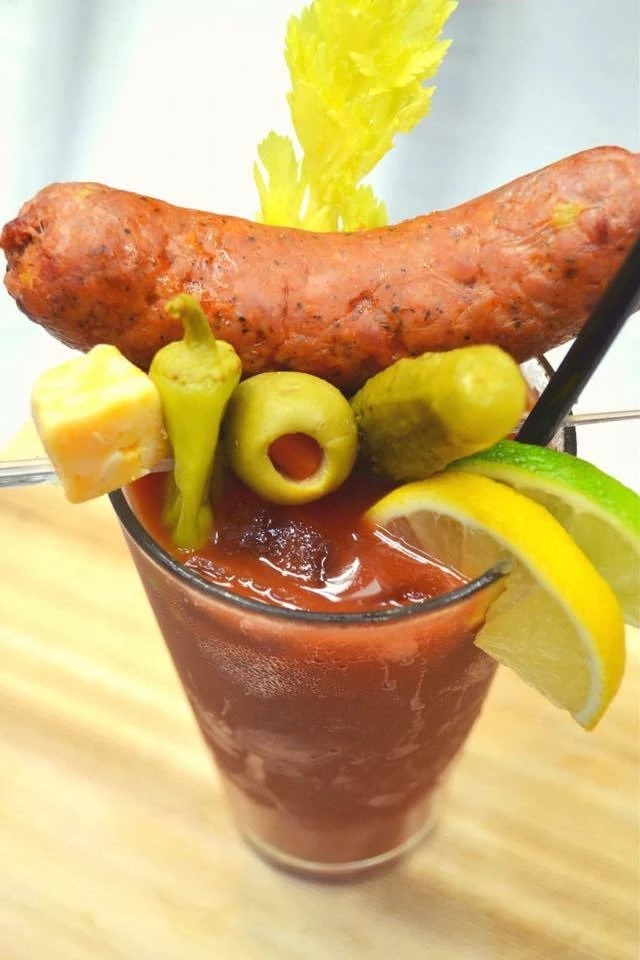 Photo via Rusty Nickel Brewing Co.
The success story doesn't stop here… it gets better.
"Once our application was accepted, it was full steam ahead and we haven't stopped serving them since," said Katie Brown.
Let's talk ROI.
Festivals are risky. Some succeed, some flop. Businesses invest time, money, and energy to attend a festival, which is exactly why local businesses especially need to be choosy when it comes to participating for marketing purposes.
"The cost has to make sense for your business," explained Katie Brown.
Rusty Nickel actually uses a rubric when it comes to choosing the events they participate in. There's so many factors to consider beyond the event itself, including time of year, size of the event, and pre-event advertising opportunities.
"The pre-event marketing is just as valuable, if not more valuable than the face-to-face interactions at the actual festival," said Katie Brown.
Businesses can easily get lost in the shuffle, especially at large events. Instead of fighting to get noticed, Rusty Nickel was impressed by all the marketing before, during, and after the event. From the pre-event marketing to regulating sample sizes to day-of coordination, every detail of the Buffalo Bloody Mary Fest is carefully calculated. And a local business like Rusty Nickel really appreciates that.
In Rusty Nickel's opinion, Buffalo Bloody Mary Fest's value is off the charts.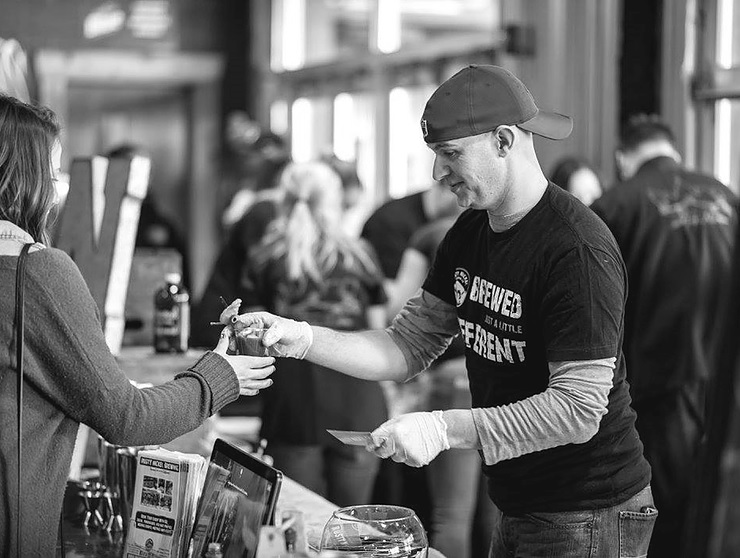 Photo via Rusty Nickel Brewing Co.
"If we can add to our bottom line in one day, it's worth its weight in gold. It's invaluable," said owner Jason Havens. "On a dollar to dollar basis, we've done really, really well."
As the only brewery in a cocktail competition, Rusty Nickel was able to create a niche within their own business and become a brewery who is now known for beer and Bloody Marys. People are coming in specifically for Bloody Mary, and those people weren't coming in before.
Following their two-title win in 2018, Rusty Nickel is busier at all times, according to management. "We saw a lot of return on investment from Step Out Buffalo," said Katie Brown.
Yes, they had invest to see success. You usually do. But Rusty says confidently the $3,000 in material costs was well worth the return.
"Marketing a year after the fact. You can't put a value on that," said owner Jason Havens.
Two years after participating, Rusty Nickel Brewing is now a destination for Bloody Mary lovers and a Sunday tradition for many. And they have the success of the festival to thank.
"Step Out Buffalo has a huge following. They are able to sell out the event months in advance, creating a demand and an energy around that we wouldn't necessarily be able to create if we just unveiled Bloody Marys here," said Katie Brown.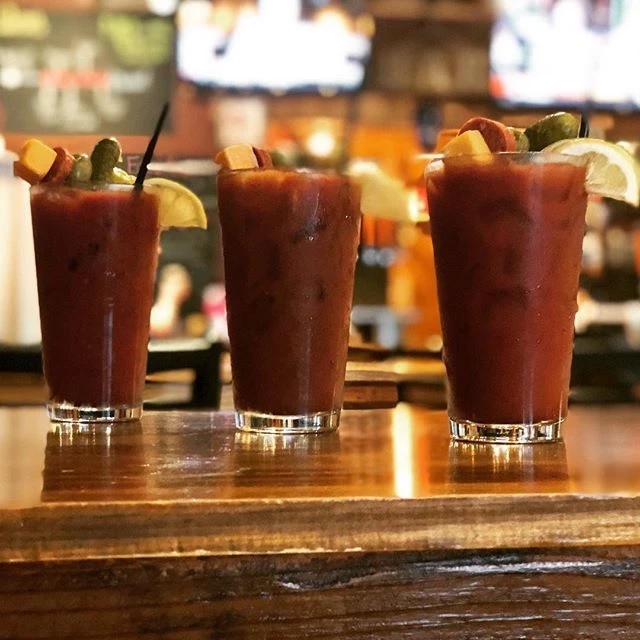 Photo via Rusty Nickel Brewing Co.
What's the takeaway?
Yes, event marketing costs time, money, and resources in the short-term. However, the benefits can have a *huge* ROI in the long-term.
And remember kids, ROI isn't always immediate…especially when it comes to events. Actually, it can take weeks, months, or even years for a business to see all the benefits from their initial investment. And that's not a bad thing.
Think about it: Even though they didn't win first place in 2017, merely participating in the Buffalo Bloody Mary Fest put Rusty Nickel on the map for Bloody Marys, and they are still reaping the benefits two full years later.
____________________________________________________________________________________________________________________________
Want to know more about promoting your business on StepOutBuffalo.com? Contact us!
At Step Out Buffalo, we help businesses promote themselves and their events on our website, email, and social media channels. Our team is comprised of experts who know exactly how to make your business or event stand out, and we'll put you in all the right places so you get noticed by all the right people. Hit us up if you'd like to learn more about our business and/or events-based promotions – there's a reason 94% of our readers go places they've seen on StepOutBuffalo.com