Updated: August 2022
Algorithm. Every marketer's least favorite buzzword right now.
If the state of the IG algorithm stresses you out, you're not alone. Ever since Insta moved away the chronological feed, people have been trying to beat the algorithm…and it hasn't been easy.
Wondering if you've experienced a decline in engagement and/or reach? You're not imagining it. Feed posts don't get the exposure they used to, and our good ol' friend the algorithm is to blame. Rumor has it only 10% of your audience sees your posts in their feed. With posts now only reaching a fraction of your followers, you absolutely need to fine-tune your social media strategy.
Luckily, there are ways to make the algorithm work in your favor. Naturally, we created a handy dandy guide to outsmarting it and if you market your business on Instagram, this is absolutely a must-read.
For In-Feed & Reels Posts
But first… what is the IG algorithm? The Instagram algorithm determines the posts – and the order of said posts – you see as you're scrolling through your feed. Your feed isn't just based on who you follow; it's also based on the content you interact with. Why is Insta doing this? Simple. Their goal is to keep people on their platform as long as possible, and to do so they want to feed users content that will keep them there. If their users stop engaging with content, they'll get bored of the platform and leave. Thus, Instagram automatically serves them content users are more likely to engage with…and nothing else.
Essentially, the Instagram algorithm is trying to predict how much you'll care about a post. But how? Here are the key factors the algorithm cares about for feed posts.
#1: Interest
By using image recognition technology, Instagram can assess the content of photos and videos. The algorithm analyzes the type of content user have engaged with in the past and pushes similar content higher in their feeds. For example, if you follow a bunch of breweries and pubs, you'll see more beer in your feed.
As soon as a post starts receiving lots of likes and comments, the algorithm considers this post valuable aka content more people will want to see. But don't worry, you don't need thousands of likes to get the algorithm to work to your advantage.
Building a consistent brand and aesthetic, like @elmhurst1925, can earn you a dedicated following. We appreciate Elmhurst's overall look and feel as well as their balance between sharing customer reviews, recipes, and product pictures.
PRO-TIP: Followers want to know exactly what they can expect from your feed and it keeps them coming back for more. For restaurants, this means your followers will expect to see food photos from you. Here's 5 ways to help your restaurant stand out on social media.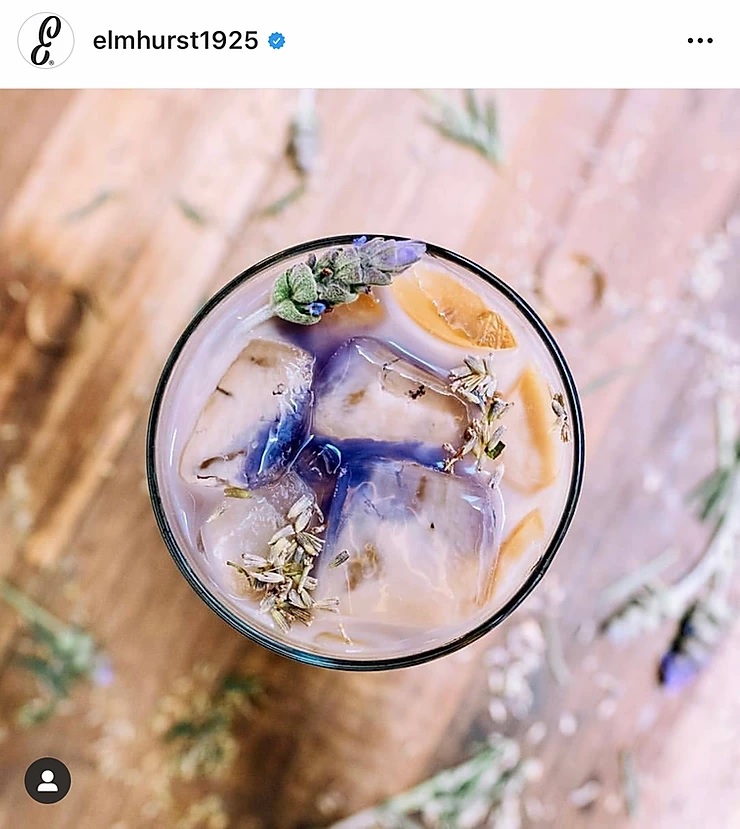 #2: Timeliness
Timing matters too. Instagram wants to show users new and fresh content, so the algorithm takes into account how long ago photos are posted.
If you want to increase your reach and get more likes and followers, you need to post frequently and at times when most of your followers are online.
Remember, everyone's audience is different. You can use Instagram Insights to find out what days and times your audience is most active online. Trust us, taking the time to find the optimum posting windows for your account is worth it.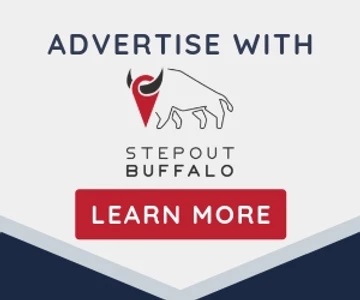 #3: Relationships
The algorithm recognizes and rewards relationships. This means users' feeds will feature content from the accounts they interact with the most. When a user regularly likes, comments, direct messages, or tags an account, this shows Instagram that the account belongs to one of their friends or family members (and it's likely someone's content that they want to see first).
Instagram is a social platform, so engagement is everything. The more you engage with your followers, the more the algorithm rewards you. When someone comments on your photo or replies to your story, make sure to respond as soon as you can. Commenting is better, but even hearting comments is beneficial.
Take @weekdaybest for example. Her posts get lots of comments, but more importantly she consistently responds to them. From a simple thank you to asking and answering questions, always remember to respond to your followers!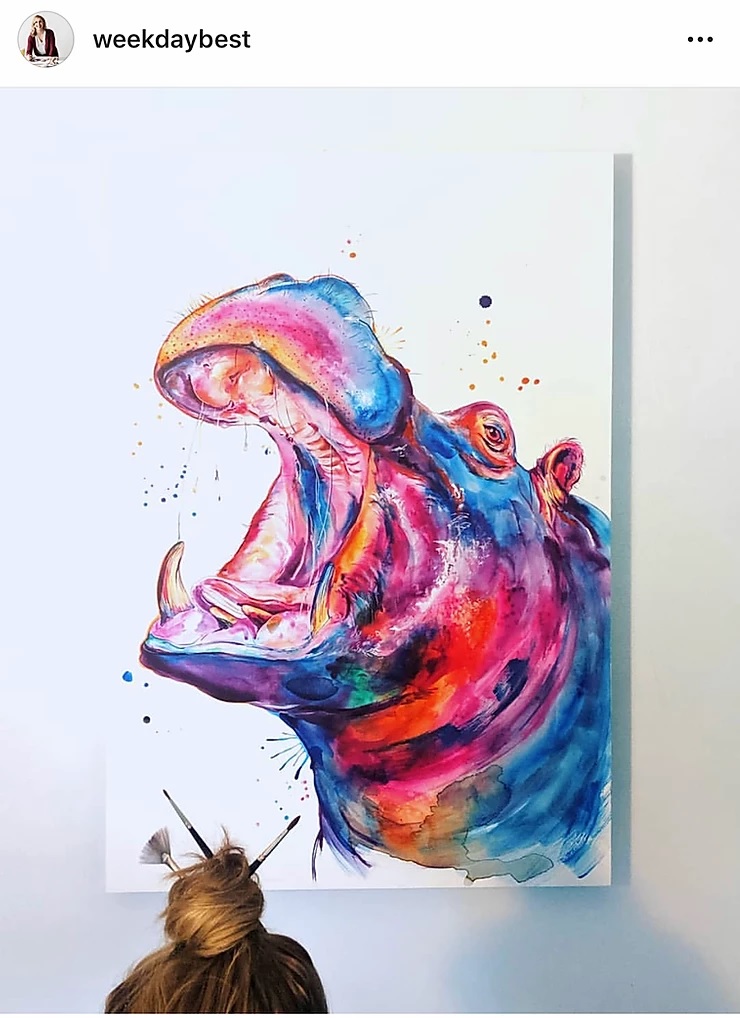 For Instagram Stories
When it comes to the Instagram algorithm, most people think of the feed first. But the algorithm also determines which Instagram Stories you see first, and with Stories becoming more popular than ever, getting in on this early can 10000% work in your favor.
Similarly to feed posts, engagement is a major factor. You'll notice the row of stories on your home feed are from accounts you engage with the most. The algorithm considers posts you like and comment on as well as the Stories you watch and engage with.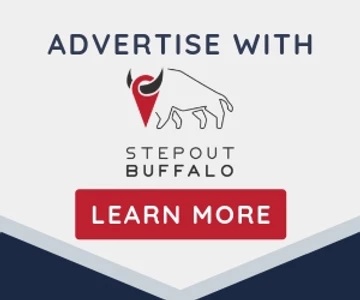 Since Instagram Stories are all about in-the-moment content, timeliness and frequency matter too. The algorithm will show you the latest stories from accounts you interact with, which is why accounts that regularly post Instagram Stories show up sooner in your lineup.
If you're not consistently posting to Instagram Stories, it's time to start. App users are spending time on Instagram Stories than ever before, so your chances of reaching people increase significantly if you post more often.
Take @jbeths for example. She posts on IG Stories daily which creates more opportunities to connect with her. One thing we love that she does: She shares videos on specific days and uses the Questions sticker often to engage her followers.
P.S. As you're creating content, make sure you keep up with which features your followers are using. Instagram really has many cool features, here's 8 we recommend you start using ASAP.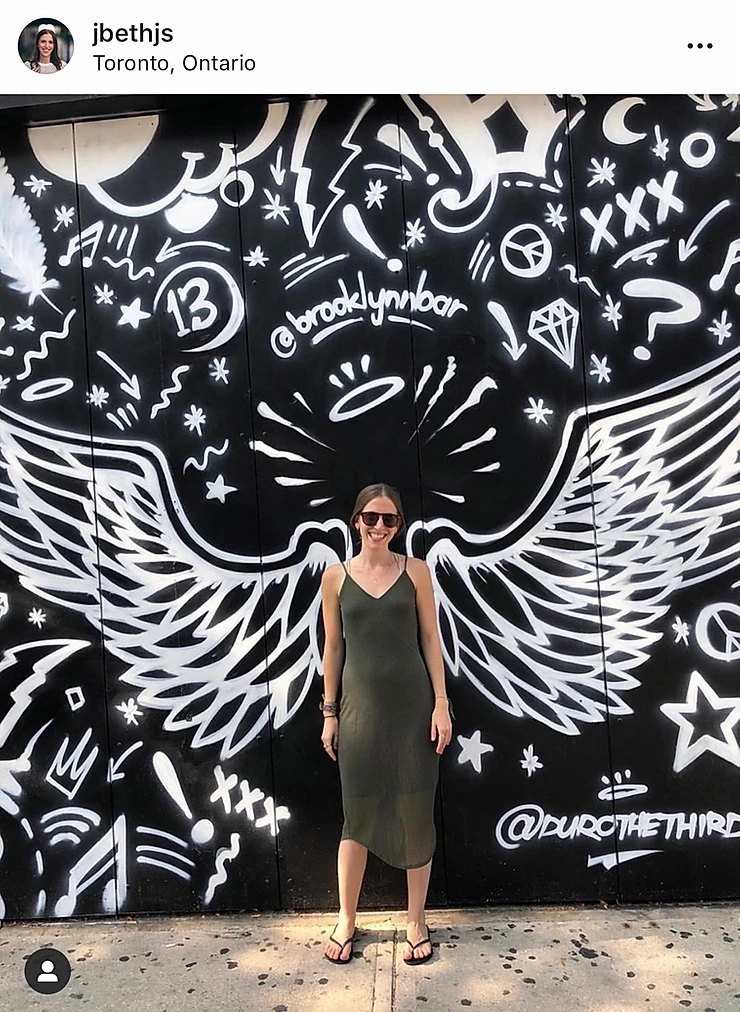 The Takeaway
According to a study by Trust Insights, average engagements have been declining since May. The current engagement rate is around 0.9%, down 1.1% from earlier this year. Plus, the average number of interactions is down 18% since the beginning of 2019.
Keep these stats in mind, but don't let them discourage you. Instead take them as another reason to become extra educated. Understanding how the Instagram algorithm works will help you grow your following and boost engagement. Focus on working with the flow of the feed instead of against it!
When followers are regularly liking and commenting on your posts or watching your Instagram Stories, your content is more likely to be shown to them. So don't be shy and start ramping up that engagement!
Looking for more helpful content about marketing? Check out our other articles here for free tips & tricks!
______________________________________________________________________________________________________________________________
Want to know more about promoting your business on StepOutBuffalo.com?
At Step Out Buffalo, we help businesses promote themselves and their events on our website, email, and social media channels. Our team is comprised of experts who know exactly how to make your business or event stand out, and we'll put you in all the right places so you get noticed by all the right people. Hit us up if you'd like to learn more about our business and/or events-based promotions – there's a reason 94% of our readers go places they've seen on StepOutBuffalo.com