This post was written by Twenty6 Productions CEO Josh Holtzman & President Grace Vesneske
Events and gatherings are in our DNA. We've all been to them and whether they're entertainment-based, corporate, non-profit, or for personal reasons, they help shape our economy and society. The Covid-19 pandemic has shattered the traditional event space. We had plans to launch our event production company at the end of March 2020 and BAM. Covid. But we didn't let that stop us. We found ways to bring our community together safely and effectively within all the new regulations.
Here's how we did it and how you can too:
Step 1: Determine The Concept.
This is where you determine the possibilities in the current Covid landscape. If you've been living anywhere but the woods for these past several months, you know that the options for producing events are extremely limited. We present to you: in-person, socially-distanced events vs. virtual live streams. We were lucky enough to be heading into the warmer months when Covid first struck, giving us the opportunity to explore how to create special moments in an outdoor setting. This is where drive-in concerts were born! We also had the opportunity to produce virtual events such as live streams within multiple locations and broadcast them throughout the country.
Step 2: Build The Framework.
Identical to events prior to Covid, it's still important to create departments for these events. Each department will function as a living ecosystem within the event. Should one lag, the rest will suffer, so it's important to have meetings and team huddles to ensure that everyone is holding themselves accountable. Lay out your department heads in each sector: Event operations, production, logistics, budget development, staffing, security, food & beverage, marketing, branding, talent acquisition, etc.
Covid safety and regulation research takes place in building the framework. This is where we designated our ongoing plan and compiled our resources for changes we'd have to make due to the pandemic along the way. Of course constant monitoring of our county and state government officials' social media accounts and press briefings is something that we knew we all had to be aware of and flexible with up until the date of each event.
Step 3: Establish A Timeline.
You have your concept, you have your framework, now map out the next 2-12 months – based on the event date, of course. Don't deter from your timeline, it's there to guide you to success. The worst thing you can do is procrastinate based on the notion that you have additional time. Each and every event is time starved in one way or another, so a solid plan to stick to is a necessity.
Step 4: Trust The Process.
Producing an event can be an intimidating thing for many, especially in the middle of a pandemic. Trust the process you set forth. Your team is in place and each department has a list of action items and deadlines. Stay involved in the entire process but trust the leaders that you've chosen. They are there for a reason. Hurdles will arise in any event, but confidence and planning are keys to success.
Step 5: Execute The Event!
This is what all the lead-up work is for – it's game day. Time to bring your vision to life. Day-of surprises are inevitable, so remember to stay calm. Be ready for needed audibles for team communication and always have back-ups in place. No matter what comes your way, you can handle it.
We are positive that events will continue to exist because we, as a society, need them to. Our economy and cultures revolve around them. This pandemic has not been easy for anyone and the events and entertainment industry has been hit especially hard. Twenty6 Productions is here to show businesses how to effectively navigate these times, and we're looking forward to being together again, stronger and better than ever!
To learn more about Twenty6 Productions, visit twenty6productions.com and stay up-to-date by following our Facebook and Instagram!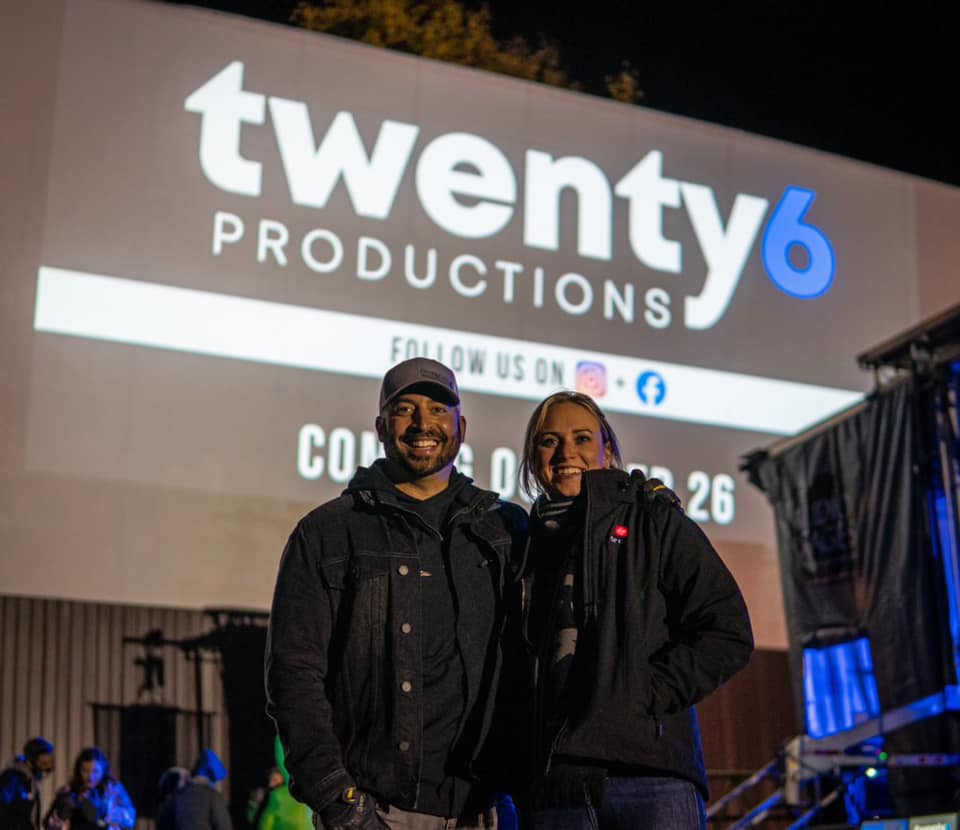 WRITTEN BY:
Josh Holtzman and Grace Vesneske co-founded Twenty6 Productions in 2020. Together they boast over 25 years of experience in the live entertainment and events industry. You'll recognize their names as they're part of the managing team behind Buffalo Iron Works and both Cobblestone Live and Borderland music festivals. The two of them combined have done it all when it comes to event management and production – from corporate trade shows and weddings to street festivals and arena concerts. They're excited to bring the Buffalo region its premier full-scope production company.
Twenty6 Productions co-founders Josh Holtzman and Grace Vesneske