A Step Out Buffalo Instagram Story is a great way to increase your brand exposure on Instagram
In addition to exposure, these Stories also can direct new followers to your page and traffic to your website. Bonus: These Stories are also shared to Facebook (all Stories are shared on both platforms)!
Before, during, and after Step Out Buffalo shares a Story about your business on our Instagram Stories, there are a few things you can to to increase the impact for those new potential followers and customers once they get to your page.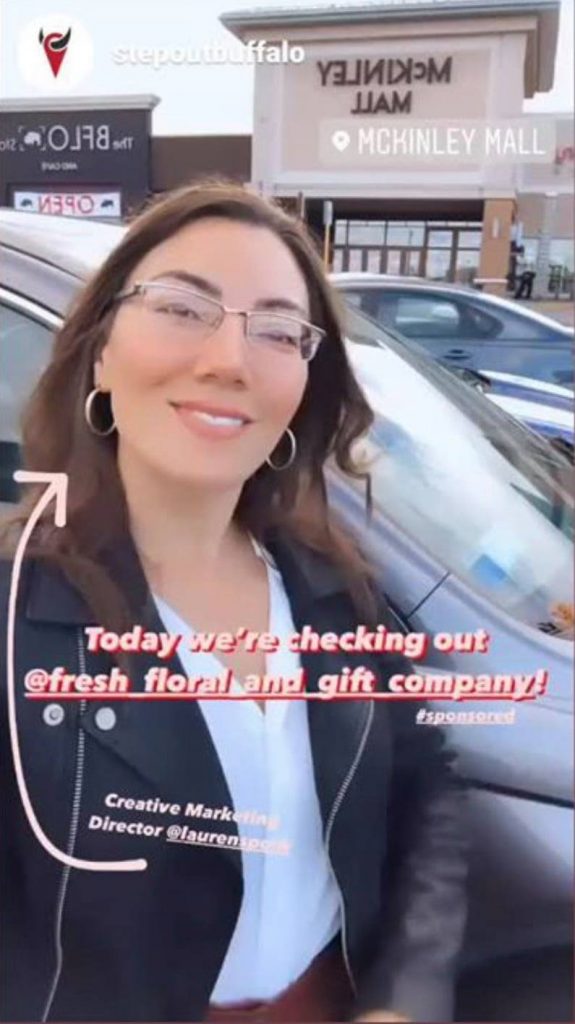 Reshare Slides To Your Story
Once we post the slides on our Step Out Buffalo story you will be notified via direct message in your Instagram inbox. You can easily repost these to your own story by selecting the "share to your story option". You will only be able to do this within 24 hours of when we post so keep an eye out for the notification.
Make Sure Your Instagram Bio Is Up To Date
Your bio section is like a call to action for your business, make sure it is up to date and includes a url to your website or a recent link-in bio post. Highlights and an Instagram shopping page are also great ways to encourage readers to interact with your profile.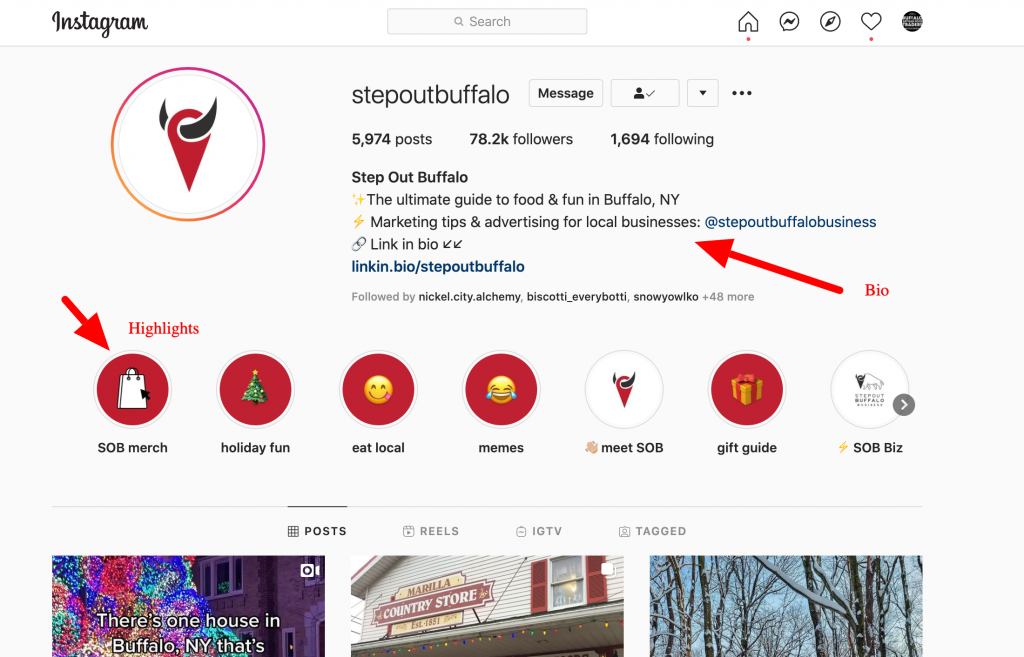 Post 1-3 Days After Your Story
You will have new followers after your story has published so consider coming up with a sale or post for your new followers to engage with.
Reshare Video On Facebook
Included in this promotion is a video-based feed post on our Facebook and Instagram. On Facebook, head to the Step Out Buffalo page and reshare this post. Note: If you would like the raw video files to post to your Instagram Reels your Sales Rep can them send over.