Photo courtesy of The Grange
If you've ever eaten at The Grange Community Kitchen in the Village of Hamburg, it's easy to see why the upscale New American restaurant is so successful.
From the food to the decor to the service to the approachable price point, the Grange brings a winning concept that has mass appeal. The success of the Grange has allowed owners Brad Rowell and Caryn Dujanovich to open two more restaurants: West Rose in Ellicottville and The Grange Outpost in Orchard Park. They have also announced plans to open a brewery and event space in Orchard Park in 2022.
The Grange's success wasn't just about execution. It can also be explained by the ability of Rowell and Dujanovich to identify an underserved market segment for their concept.
When the Grange opened in 2016, Hamburg had mostly been known for burgers, classic Italian-American food, pizza and chicken wings. The Grange brought Hamburg's food scene into the 21st century with its focus on using culinary techniques and local ingredients to make upscale, cuisine-fluid food – what we lazily describe as New American. In the front of the house, Dujanovich brought a classic minimalist design concept and years of hospitality management experience.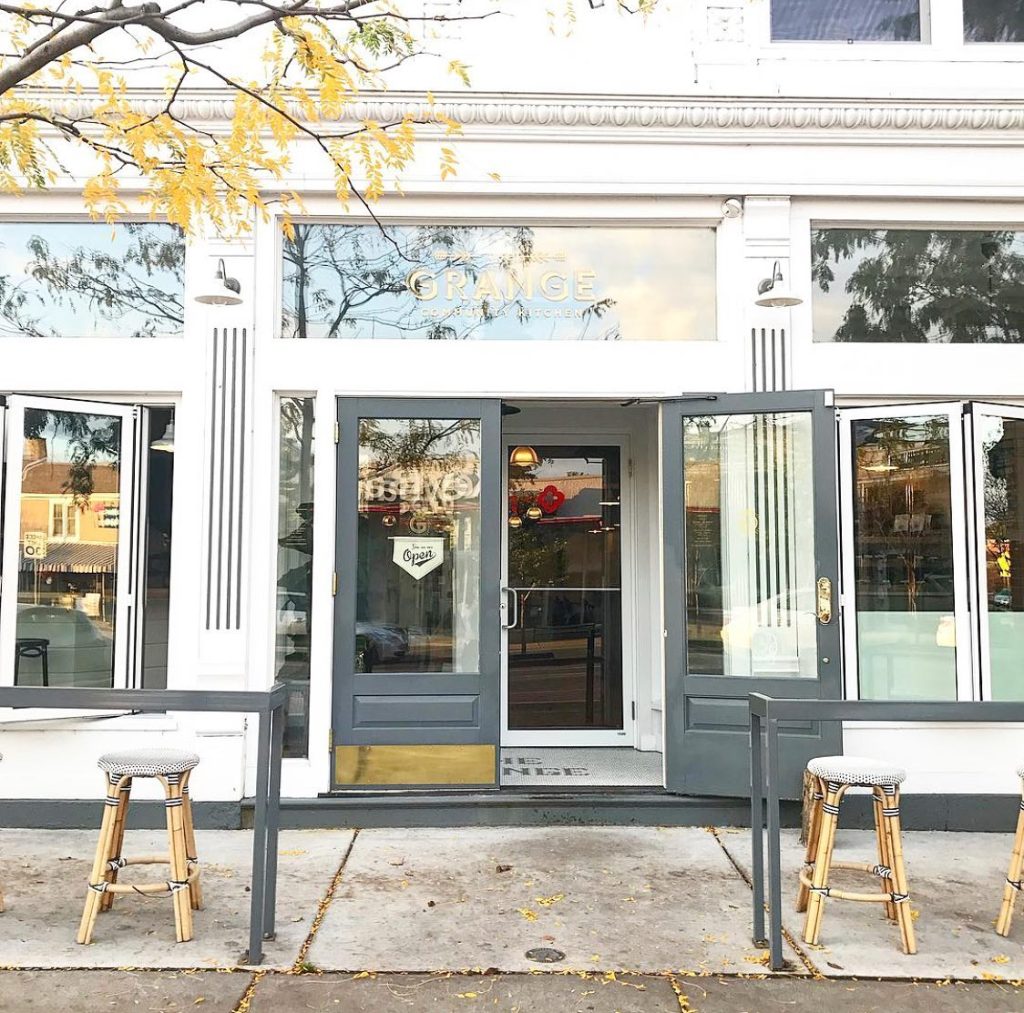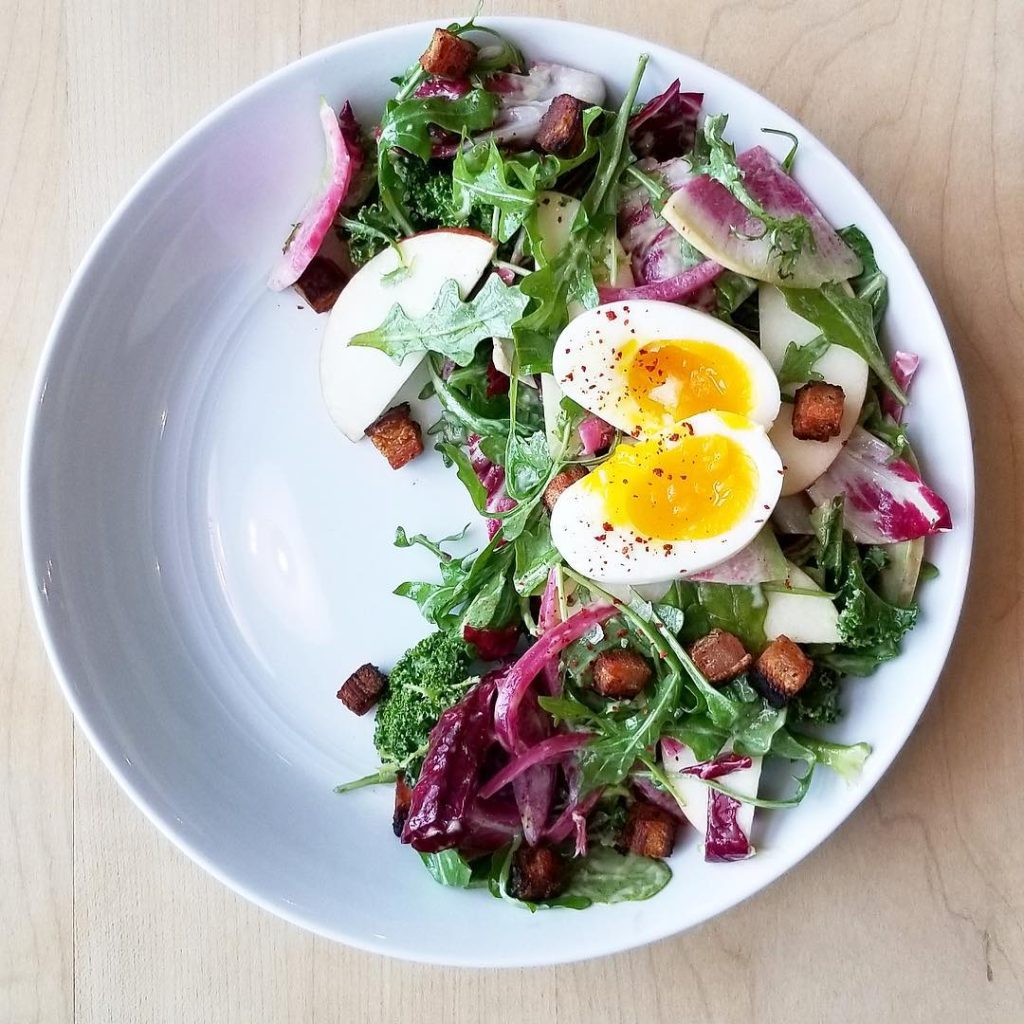 Having grown up in Hamburg, Rowell said he was simply looking to open the kind of restaurant that he wanted to see in the village – a modern, upscale American concept.
"I think there was untapped demand for what we were offering," he said. "I have friends in the village, and I knew that if they were excited about my idea, then there's probably a lot of other people out there that would be too."
Thanks to the popularity of food television and the recent elevation of chefs as celebrities, most people grasp the importance of good ingredients and technique, as well as the idea of a chef-driven New American restaurant. However, this newer concept still needs a sizable consumer base in order to thrive, and Rowell said this was a major factor in opening The Grange.
"If you look at the Town of Hamburg demographics, it's a pretty robust population: 60,000 people," Rowell said. He noted that recent infrastructure developments by the village only sweetened the prospect of launching his concept.
"The Village of Hamburg had done such a good job of making a walkable community," he said. "It took about 10 years to redevelop and transform the entire village."
When the Grange first opened, people lined up and waited for hours to eat. That might sound like a dream situation, but failing to meet rabid demand can do significant damage to a brand. Rowell was thrown into the deep end when he opened his first restaurant and he said it took some time for him and his team to learn how to swim.
"From the day we opened, it was mostly figuring out how to survive just how busy it was, and to get systems into place," he said. "We were open for breakfast, lunch and dinner – five days a week – when we opened. We were just trying to figure out how to get from breakfast, to lunch, to dinner and then back to breakfast. We really took about a year to get our feet under us."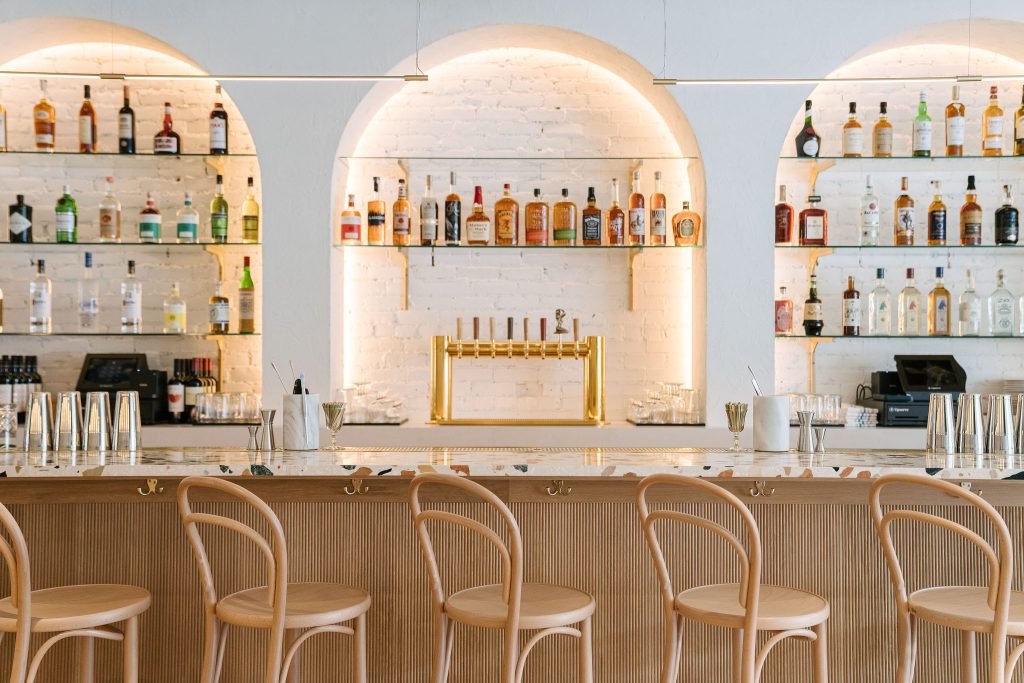 After Rowell and Dujanovich we able to develop their operations and establish proven systems, it allowed them to use what they learned as they turned their focus to other opportunities. Both having grown up in the Southtowns, they also understand the lay of the land.
With a total of three restaurants and one on the way, the partners have blazed a trail across southern Western New York.
"I think the Southtowns have been underserved as far as what we're offering," Rowell said. "The idea of creating something that you would want to see in these communities has been something we've carried throughout the different businesses."
The Grange Community Kitchen
West Rose
The Grange Outpost