This brewery believes in building community in everything they do.
Community Beer Works opened in 2012 as a garage brewery in a small space on Lafayette Avenue. As their loyal following continued to grow, they outgrew the garage and built a taproom on 7th Street.
CBW's goal is bigger than themselves. The founders all have roots in Buffalo and they have been focused on neighbors and helping neighbors since opening.
Fast forward to 2020 when everything hit the fan. Like many local businesses they found themselves having to pivot throughout the pandemic. Building buzz for your business in the middle of a worldwide pandemic is challenging, but CBW has succeeded in keeping themselves top of mind to craft beer lovers around the city of Buffalo.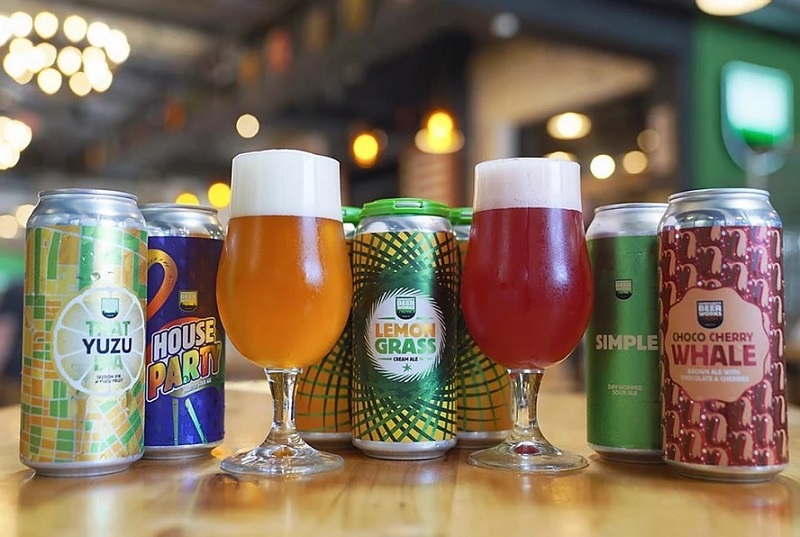 Photo via Community Beer Works
Pandemic or not, CBW says social media is the #1 outlet for finding out about what's going on at the brewery. Since March, they have continued to build community and keep their followers updated (they have over 14,000 followers on Instagram and 16,000 followers on Facebook).
This local brewery didn't stop releasing beers when COVID hit, but rather they reimagined their space and their marketing plans. They shifted to a fully operating taproom to a curbside pickup destination, started doing pop-ups around the city, and offering home delivery to locals.
CBW also teamed up for collaborations with local businesses, like Tipico, and started a campaign where people could nominate local heroes to receive beer care packages from them.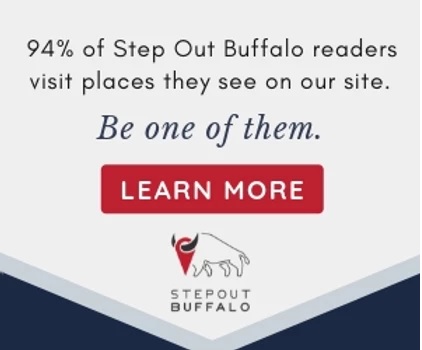 We talked to CBW about how they have pivoted through the pandemic. Here's what they shared with us:
Pivoting Everything
"We took a really hard look at the core of our messaging and advertising channels back in December of last year. We put a comprehensive plan together in early January and were ready to roll… and then everything changed!
We didn't just have to pivot our marketing plans, we had to pivot the entire business! Inside of one week we were able to go from fully operating taproom to a curbside pickup destination with online ordering and local delivery.
Luckily we were still able to take advantage of some of the outdoor messaging we had planned but we lost a lot of the interpersonal and communal ideas that get shared over our beer in the hundreds of places that carry it."
Staying Active on Social Media
"Our social media presence has always been the most important channel for us and is hugely integral in showing the public who we are and what we have to offer. That's helped us from day one and really helped get our message out in these tough times. People want honesty, and that's what we give every day."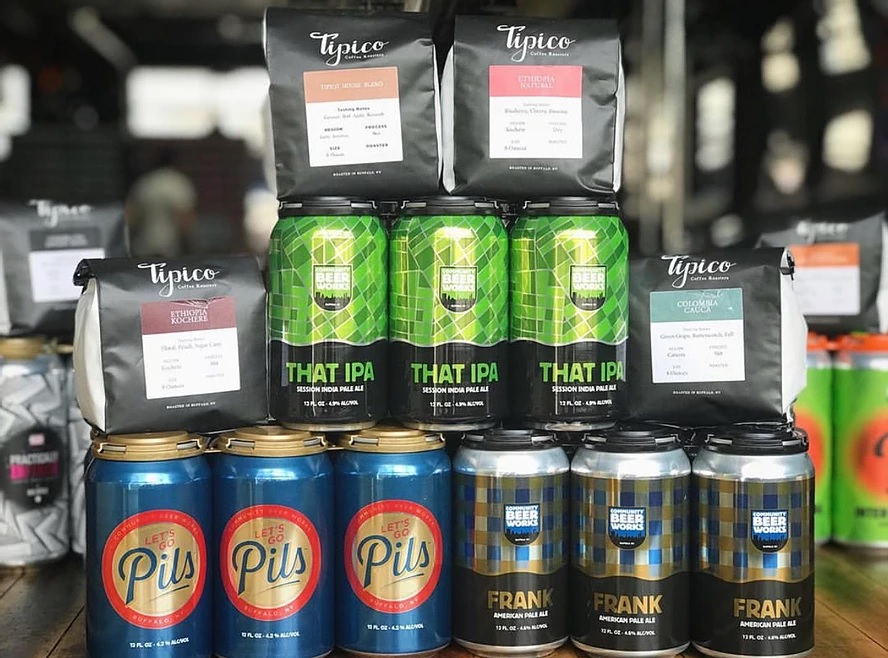 Photo via Community Beer Works
Making Strategic Partnerships
"We are in fact several businesses under one roof; a full manufacturing and beer production facility, a safe, full-service taproom/kitchen/communal space, and finally a retail outlet for all of the beer we make.
Tipico has been a fantastic partner in that we have a lot of the same values; high-quality offerings, communal spaces to enjoy them in, we're both small businesses on the Westside of Buffalo, we love [great] coffee, they love [great] beer….all that.
We've done more than a few coffee infused beers with their beans and even used to keep a hopped, cold-brew coffee on tap at our old location. We decided to make their coffee available for online ordering through our retail system as a convenience for both of our customers..it's a win win."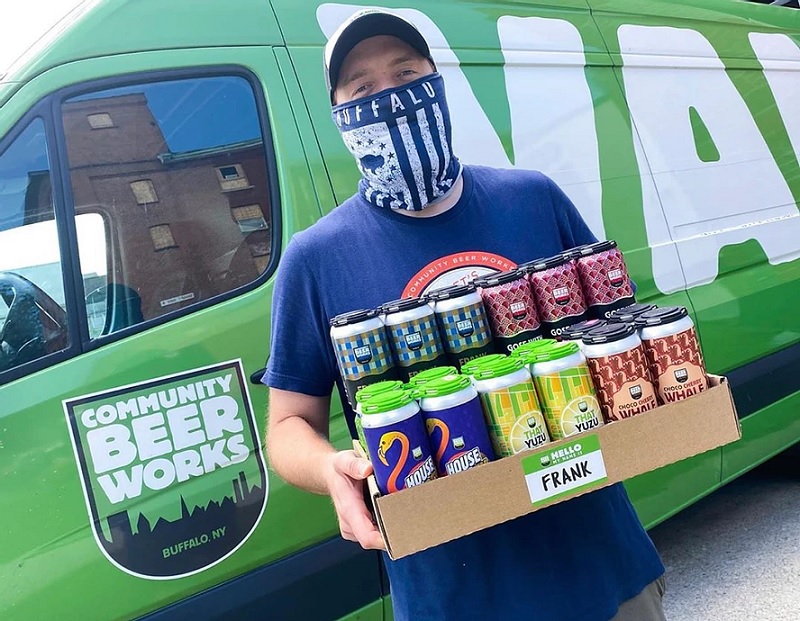 Photo via Community Beer Works
Adding a Personal Touch
"We've found that being nimble and small on the brewing side of our business has really allowed us to introduce a lot of new beer to the public on almost a weekly basis since February. It's a bit back to our roots with the introduction of our 'Garage Series', small batches, limited availability, fantastic beer.
Promoting that new product online keeps us tremendously busy but also keeps our customers engaged and looking forward to what's next.
We think the fact that we hand deliver beer to our customers who choose to buy from us is not only an amazing personal touch, but also a convenience."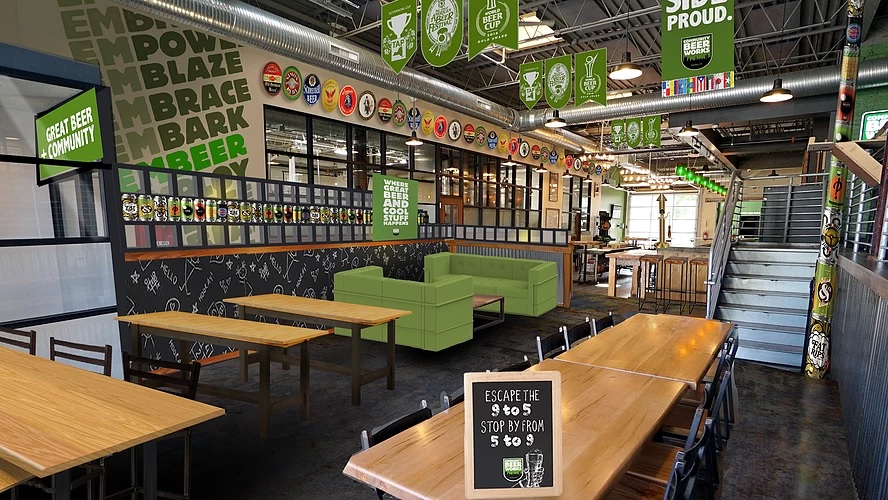 Keep Pivoting
"After Labor Day, we're going to be closing the taproom for renovations. We're working with renowned art and creative director Rob Neiler on reimagining the look and feel of our taproom which will include a host of changes to make it a more safe and comfortable space for everyone. This also coincides with a project you've probably been seeing happening for the past 6 or so months to the building attached to ours at the corner of Jersey & 7th Streets.
The Schaefer Malt House Lofts are well under way in the formerly vacant building that's attached to ours. Some of the other things happening at our brewery are increased brewing capacity! We've recently acquired and installed 5 new fermenters which means we're going to be making a whole lot more beer. There's really too much to put all here so we dedicated a blog post to it."
The Takeaway
Businesses everywhere are pivoting because of the pandemic, and it's paying off for breweries like Community Beer Works. If you're changing the way you do business, remember to stay active on social media, team up with the right people, stay true to your brand, and keep pivoting.
Community Beer Works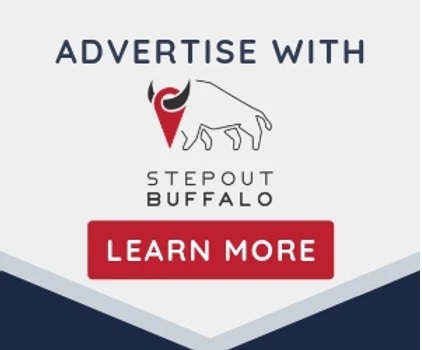 ___________________________________________________________________________________________________________________
Want to know more about promoting your business on StepOutBuffalo.com?
At Step Out Buffalo, we help businesses promote themselves and their events on our website, email, and social media channels. Our team is comprised of experts who know exactly how to make your business or event stand out, and we'll put you in all the right places so you get noticed by all the right people. Hit us up if you'd like to learn more about our business and/or events-based promotions – there's a reason 94% of our readers go places they've seen on StepOutBuffalo.com