Business hack: Use the past to predict the future
Analytics is one of our favorite tools here at Step Out Buffalo. We use Google Analytics, Instagram analytics, Facebook analytics, event analytics, and more to better understand the wants and needs of our readers and followers. In doing so, we've been able to produce content and events that produce great results, from increasing web traffic to increasing followers and even increasing our revenues.
We love analytics so much that we recently had a fun idea – sharing some of our data with the public to help business owners (and nosy marketing nerds) have a better understanding of what the community is looking for this season so that they could adjust their own strategies and marketing plans and draw in more customers.
Photo via ​​​Taste Bistro
So what did we find?
People are searching Step Out Buffalo for more ideas on where to go and what to do in Buffalo & WNY than ever, but thanks to Covid-19 what they're searching for is changing.
When isolation began, people were searching to meet their immediate needs, including ideas for staying in and supporting businesses remotely. In the last month, consumers have come back to looking for fun ways to get out and enjoy the summer weather – safely.
Articles about the best things to do and ways to get out and enjoy our community are rising again. Scroll down to see how your business can be part of the summertime community support Western New Yorkers are planning to do all season long.
Top Trends for June
Out of the top 10 trends for June of 2020, a majority of them included searches for food or Covid/quarantine. Even though everyone wants to get out and enjoy the summer, people are still taking some precaution of ordering takeout food, or eating outside on patios.
Here's what we saw on Step Out Buffalo:
10.6% of unique pageviews of the top 10 Trends have to do with food, patio restaurants, and takeout places
9.1% of unique pageviews of the top 10 Trends are about COVID and quarantine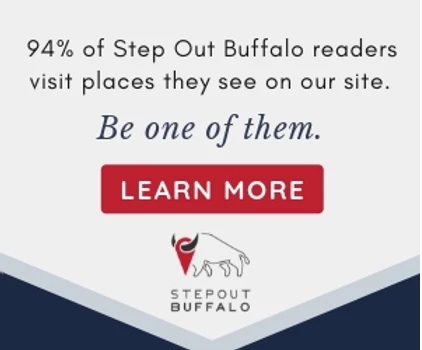 Top Trends for July
Currently, the top trends for July also deal with food and patio restaurants. Go figure, Buffalonians enjoy their food!
9.59% of the unique pageviews for the top 10 trends involve patio restaurants, or just food in general
The top trend for July of 2020 are things to do in WNY that haven't been cancelled because of COVID. Most people are itching to get out of their house to participate in socially distant activities before the summer is over, and with new phases of Covid rules allowing more businesses and activities to take place the community is looking for ways to enjoy the nice, short-lived weather.
PRO TIP: Make sure to add a free event listing, business listing, restaurant listing, community update, or deals to the Step Out Buffalo website! This will help you spread the word about your business to the public on SOB's website for free.
Photo via ​​​The Flower Stand
Our Predictions for the Rest of Summer
The trends will most likely continue to remain the same because of the circumstances with Covid-19. To capitalize on these trends, consider how your business can emphasize 1) the outdoors 2) safety and 3) community support.
Make sure your business promotes any fun socially distant events, shares its updates and deals (especially for food) on Step Out Buffalo and social media, and get in on all the summer fun before it snows.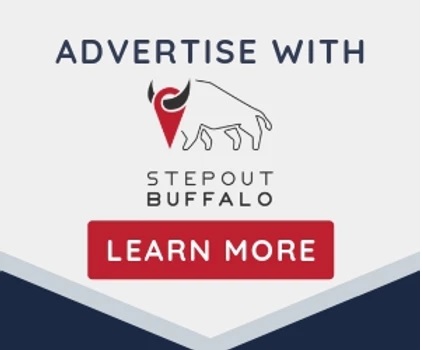 Contact Us
Step Out Buffalo offers advertising options for local businesses throughout WNY. If you're looking for a creative and effective way to reach your target audience, let's chat. Contact us for more information on our advertising packages.
____________________________________________________________________________________________________________
Want to know more about promoting your business on StepOutBuffalo.com?
At Step Out Buffalo, we help businesses promote themselves and their events on our website, email, and social media channels. Our team is comprised of experts who know exactly how to make your business or event stand out, and we'll put you in all the right places so you get noticed by all the right people. Hit us up if you'd like to learn more about our business and/or events-based promotions – there's a reason 94% of our readers go places they've seen on StepOutBuffalo.com