Photo courtesy of Ristorante Lombardo
What's the worst thing owners of an established business can do?
Rest on their laurels, according to Tommy Lombardo, general manager and third-generation co-owner at the Ristorante Lombardo in North Buffalo.
"Resting on your laurels is a classic downfall of established businesses," he says. "We can all think of businesses big and small, around the world, that rested on their laurels and ended up becoming irrelevant."
Irrelevant is the last word you'd use to describe Lombardo's and The Little Club, its wine-focused sister restaurant across the street. The current Ristorante Lombardo has been an important part of the local restaurant scene since it was established 47 years ago by Tommy Lombardo's grandfather. In the 70s, Lombardo's was a classic red sauce joint. A place to go for big portions of Italian-American food at a reasonable price. The restaurant found success serving, among others, the large Italian American community in North Buffalo. That was no easy feat considering North Buffalo has been chockablock with red sauce joints for decades.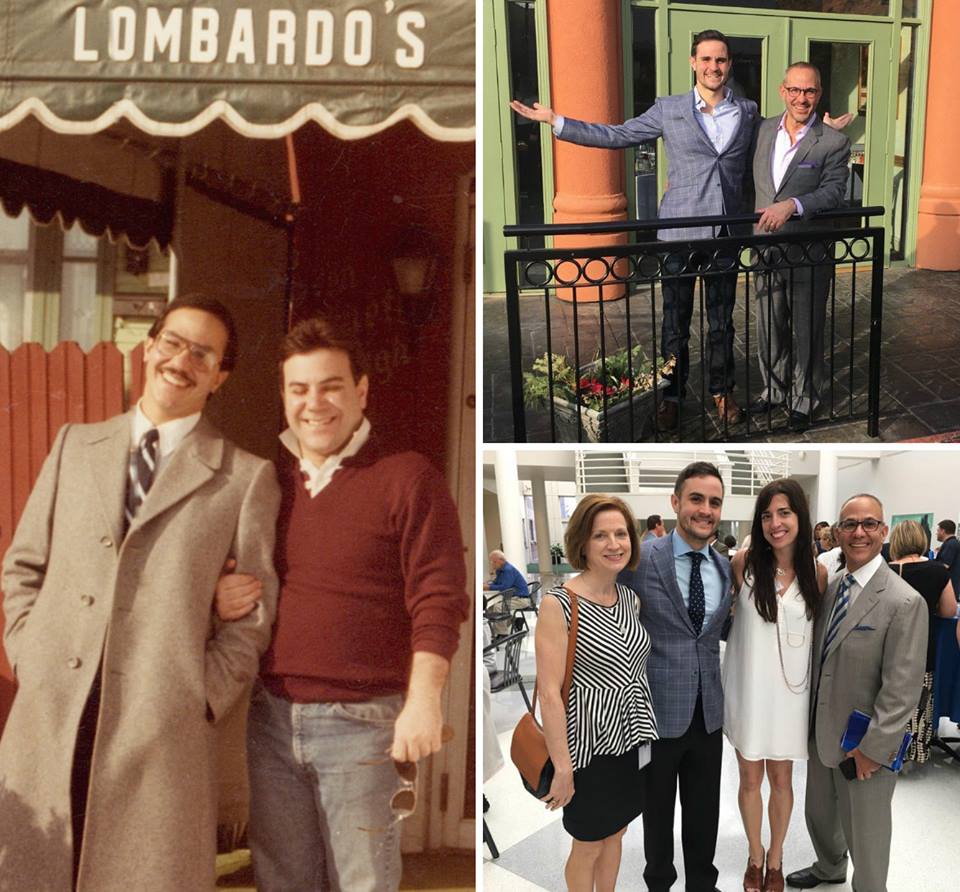 In the mid to late 80s, Tommy's father, Tom Lombardo Sr., began pushing for the restaurant to become more upscale. That push came from his passion for upscale food, Tommy says, and not necessarily a desire to differentiate from the competition.
"That change happened so gradually some people may not have noticed that it was even happening," he adds. "I think the most drastic move was getting rid of the fish fry on Fridays. Sometimes, a business has to do something like that because it needs to make room for something else. It was a risk, but when you're charting a long-term path, you have to make those occasional hard decisions."
That gradual evolution, punctuation by hard decisions, did differentiate Lombardo's over time. By the 90s, it had become known more as an upscale destination, and less as a neighborhood red sauce joint. It was also regularly recognized for its food and service by Buffalo Spree and others in the local media.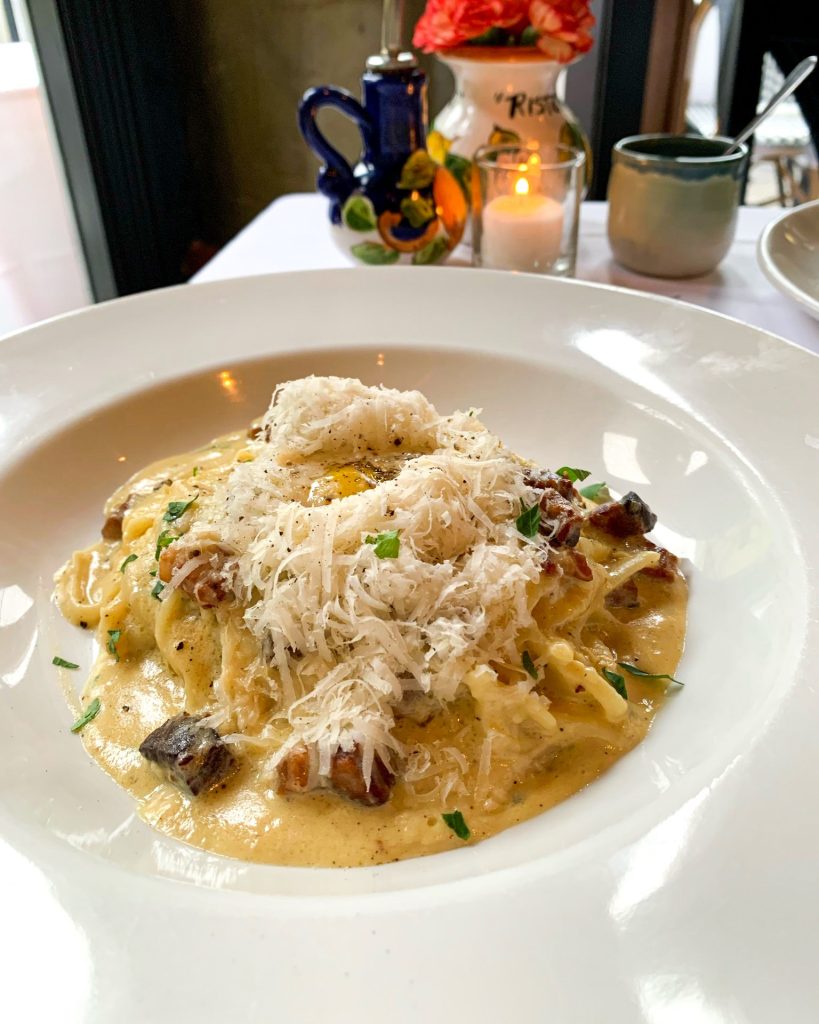 The Next Big Move
In 2018, the Lombardos made another big move by opening The Little Club directly across the street. It began life as a wine bar, but like Ristorante Lombardo before it, the wine bar became something else, albeit in far less time. Tommy Lombardo says the initial concept for The Little Club was to create a place with really good wine served in a casual atmosphere: "The Little Club is a perfect example of opening something up and trying to figure out what it needs to become in order to stay in business. We might as well just have closed it and reopened it under a different name."
With good service being such a massive part of the Lombardo brand, the initial plan for The Little Club was to have it fully staffed. The idea was that people shouldn't have to stand in line at the bar on a Friday night for a glass of wine. Unfortunately, the bar wasn't generating enough revenue to justify its staff.
"People were just coming in to get two glasses of wine and walk out, having spent $22. So we decided to make it more of a restaurant and expand the food menu," Lombardo says. "Then, we started to send non-verbal cues to our guests when they walk in the door to let them know, 'Hey, you're in a restaurant. You're not in a bar.' Here's some dinner menus. Here's a wine list. Sit down and have some food. Relax, enjoy and stay a while."
That hard decision caused The Little Club to become something bigger. Not only is it a destination for great wine, but it's also incredibly relevant for the kitchen's upscale takes on Mediterranean dishes.
The Future of Ristorante Lombardo
With The Little Club thriving, the Lombardos announced in 2021 that their flagship restaurant would undergo major renovations of the façade. Tommy Lombardo says the decision was partly made because guests kept saying they couldn't tell from the exterior that it was a white tablecloth, fine-dining restaurant. The half-million-dollar renovation project includes the creation of a three-season patio with a sawtooth ceiling and natural gas heating.
This massive reinvestment comes as Tom Lombardo Sr. slowly steps back from the day-to-day operations of the restaurant, and slowly into retirement. To most restaurant owners, making the decision to reinvest half a million dollars would seem pretty daunting. But when Tommy Lombardo, still in his 30s, talks about it, the investment sounds like business as usual.
"At this point, 40-something years down the road, I'm not making decisions based on what I want the restaurant to be," he says. "It's more about what the restaurant wants or needs to keep thriving.
"In a multi-generational family business, succession is this long process. It's not a singular event."