Updated: April 2023
Did you know more 400 million people around the world use Instagram Stories on a daily basis?
Instagram Stories should no doubt be a part of your social media marketing strategy. From sharing content just for fun to promoting marketing campaign to driving eCommerce sales, you can do it all on the 'Gram. Not only do Instagram Stories keeps your business top-of-mind, they also tell your audience that you understand the platforms and features they're using aka you understand your audience. Basically it's a no-brainer to hop on the Insta Stories trends, and you should *definitely* add mastering Insta Stories to your marketing to-do list.
Regardless of what industry your business falls under creating great Stories doesn't have to be difficult! Get creative. Have fun. Be authentic. This is your chance to personally connect with your followers. And if you're new to the Instaworld or just looking for some inspo, look no further than these 8 local IG accounts who are creating A+ Instagram Stories + how to implement their tactics into your own Stories.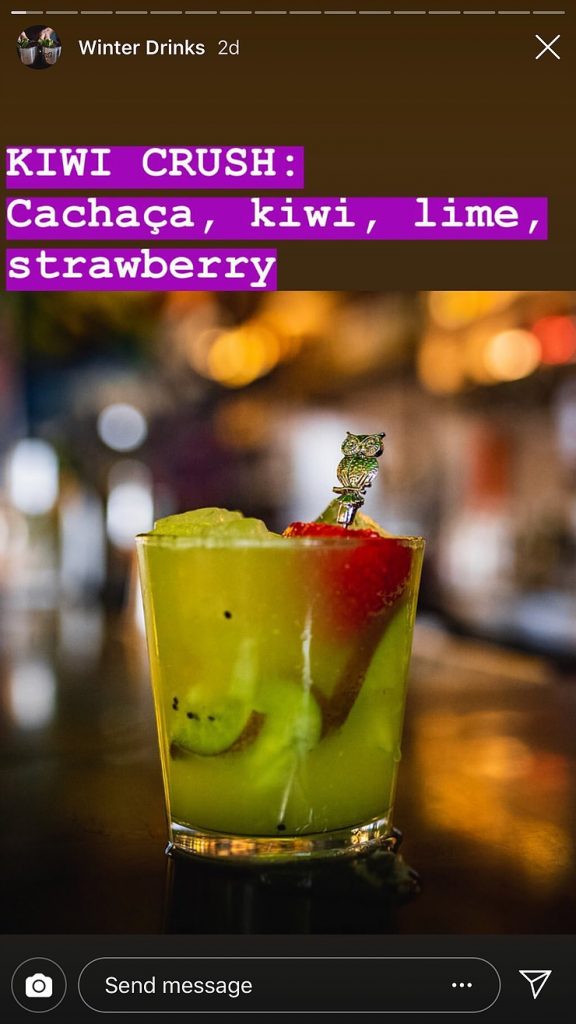 @lloydtacofactory
Lloyd's Instagram account is #goals, and if you're in the beverage business take notes (seriously). These Instagrammers never miss a beat: They debut new releases, share step-by-step recipes, and so much more DAILY on their Insta Stories. Also, every single picture they share on Stories is flawless. NBD. Plus, their highlights section is freshly updated with winter cocktails and new food items.
Why it Works? Strong visuals sell. If your beverages are consistently front and center on Insta they soon become front and center in people's minds. And if you make your followers thirsty enough, they'll show up for a round or two.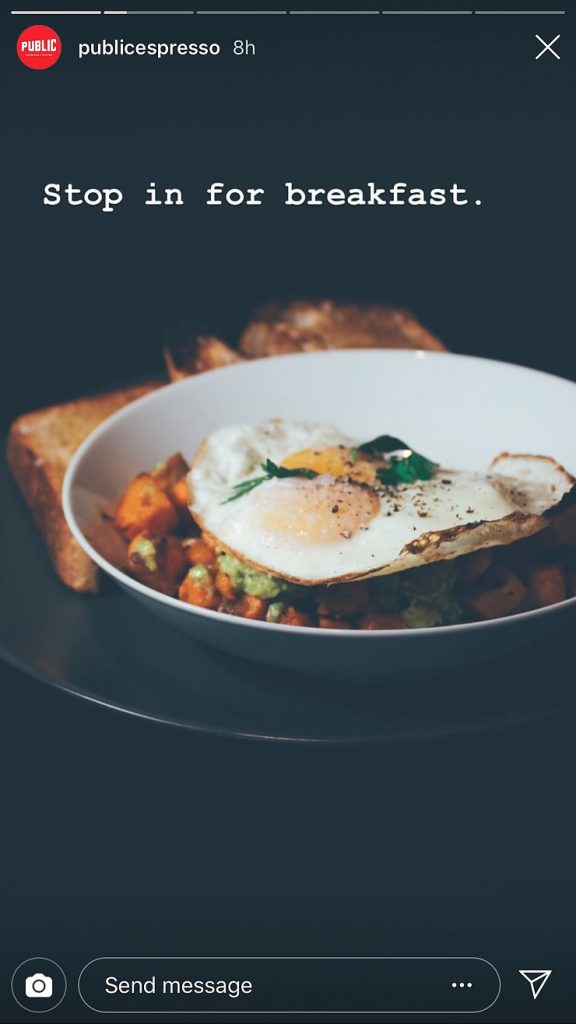 @publicespresso
Insta. Sleep. Repeat. Waking up to gorgeous photos from Public is our fave. When it comes to creating a cohesive Instagram aesthetic they slay day after day. Each slide is simple yet compelling, the imagery is flawless, and the captions are short and sweet. Ending with a clear call to action like "come see us" is direct… and effective.
Why it Works? Their Stories show up at the right time again and again. Followers take notice when you show up consistently. If you're a coffee shop, post early in the morning so people start thinking about your coffee as soon as they wake up.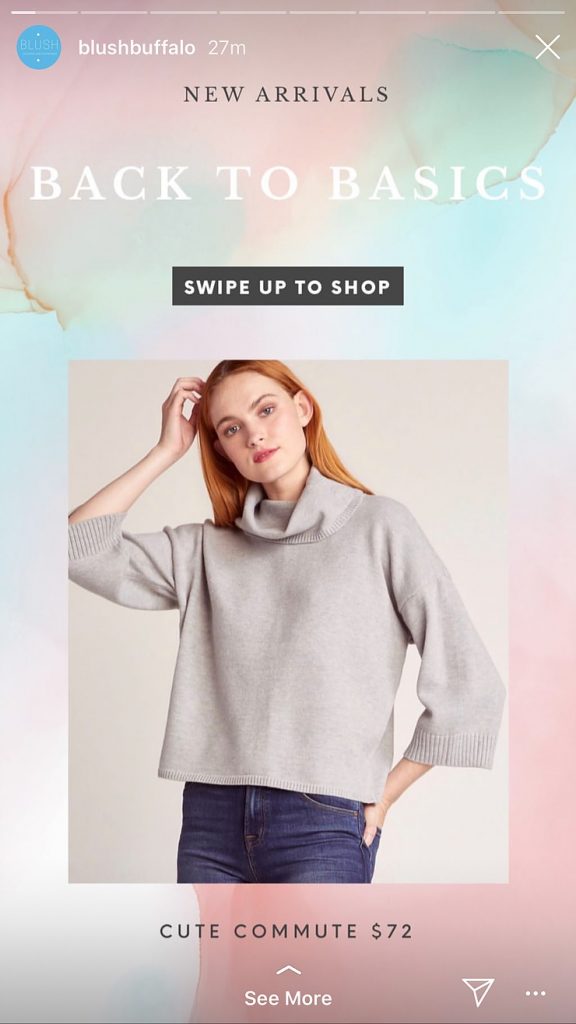 @blushbuffalo
Have you heard of Instagram Story templates? The gals at Blush have, and they're using them to share their new arrivals with the Instaworld. Templates create a uniform look, and when it comes to retail perfectly polished goes a long way. Plus Blush adds the "swipe up to shop" feature which makes purchasing extra easy!
Why it works? Instagram Stories should match the style of your profile page. Details like using the same fonts, filters, colors, and format are subtle but they matter. Templates are trending for a reason, and pre-made layouts can save you time and make sharing on-brand content super simple.
@musejar
Muse Jar is out and about crafting all around Buffalo and documenting their creative adventures along the way. By capturing both the space and the project they set the scene so that when watch their stories, you'll wish you were there.
Why it works? A creative company needs an equally creative Insta. Whether they are hosting a class at their studio or setting up shop at a local bar, they are actively creating FOMO on social.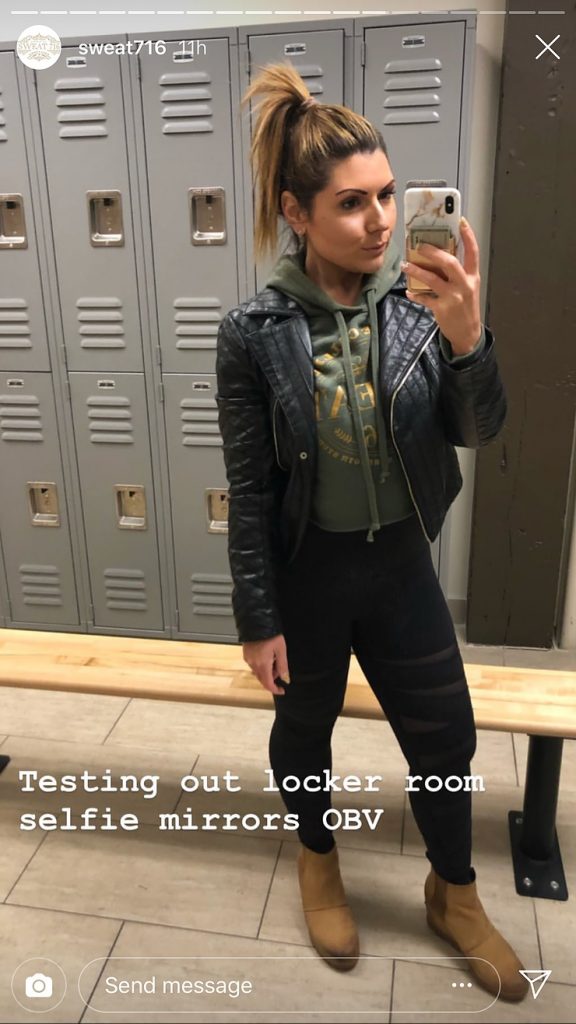 @sweat716
When a fitness studio feels like home, it's the right fit. And that's why creating a sense of community is so important. Nothing is a better tool to convey what your business is all about than Instagram Stories. You get a good sense of the people, the space, and the classes from their Story photos and videos, plus they often feature their members and instructors (aka real people you've probably seen at the studio).
Why it works? Everyone loves an inside scoop. By giving followers a behind-the-scenes look inside your business, you get them interested in who you are and what you're all about. And don't be afraid to show a little personality! Sassy, witty, and quirky Stories feel more authentic. So get real and welcome your followers to your space the way Sweat716 does.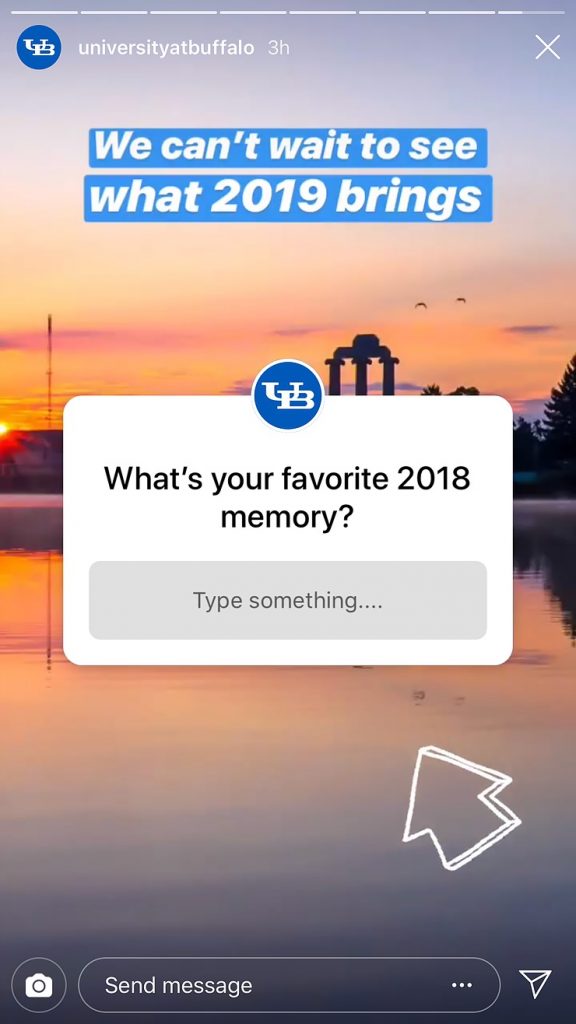 @universityatbuffalo
Here's one you didn't expect: UB. This college gets our Insta stamp of approval for so many reasons. First of all, branding. Each slide looks like it belongs. By using the same colors and fonts, they create a clean and cohesive look. Something as simple as encouraging people to share memories works, and by updating their 'Insta News', 'Trivia', and 'Your Photo' Story highlight sections they're keeping their profile current and useful.
Why it works? In this case, professionalism is important, but keeping followers interested is just as important. The element of interaction comes in handy here. By asking questions and encouraging picture sharing, they are giving followers a reason to check back in. Bonus: Their followers are likely prospective students, current students, or recently graduated students (if they're on the 'Gram), so it's pretty smart to use this feature as well as they do.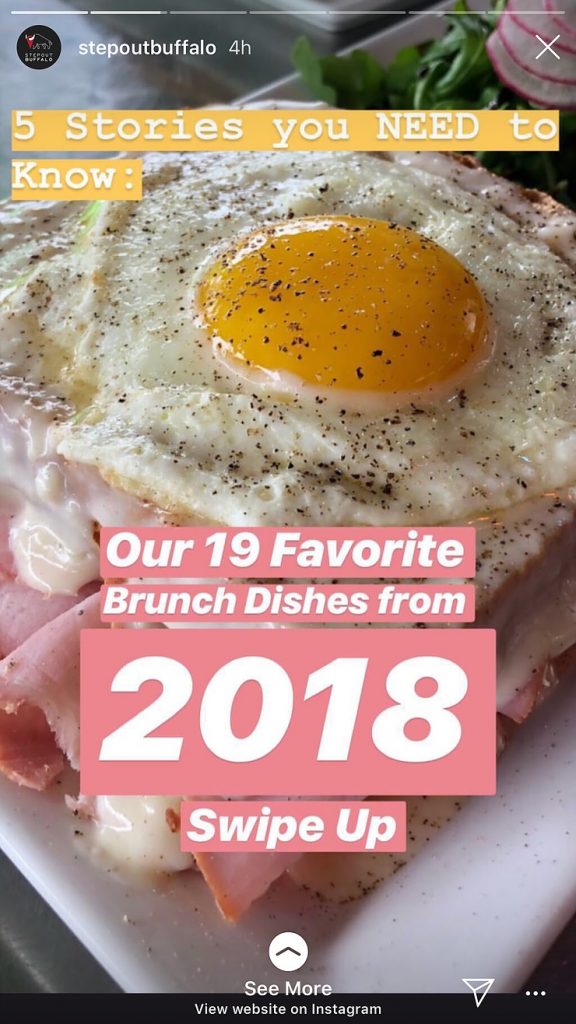 @stepoutbuffalo
As the ultimate guide to everything Buffalo, we NEED to give the people an A+ Instagram game at all times. We post regularly aka daily (people love listicles), so we give the people what they want. Aka we take the TLDR approach as often as possible.
Why it Works? The goal is website conversions. Our strategy is simple, yet effective. We are teasing people with the "X number of stories you need to know", and thanks to the swipe up feature, it's super easy to end up on our website. Once we have them there, the rest is history.
___________________________________________________________________________________________________________________________
Want to know more about promoting your business on StepOutBuffalo.com? Contact us!
At Step Out Buffalo, we help businesses promote themselves and their events on our website, email, and social media channels. Our team is comprised of experts who know exactly how to make your business or event stand out, and we'll put you in all the right places so you get noticed by all the right people. Hit us up if you'd like to learn more about our business and/or events-based promotions – there's a reason 94% of our readers go places they've seen on StepOutBuffalo.com