This post was written by Christian Martinez, CERTIFIED FINANCIAL PLANNER™, Advisor Associate of Sandhill Investment Management
Many companies establish retirement plans for their employees, but there is no "one-size-fits-all" solution to accomplish this important offering.
An often-fielded interview question by employers is, "Does your company offer a 401(k) plan?" While 401(k) plans are an effective tool to offer employees a retirement solution, they are expensive and sometimes cumbersome to administer, especially for a small business with 100 or fewer employees.
As an alternative, a SIMPLE IRA, as the name would suggest, is a simpler, inexpensive, and often used solution to offer to your employees a retirement plan.
Reason 1 – Simple and inexpensive to set up and maintain:
401(k)s and other qualified plans are subject to the bureaucracy and rules of ERISA (Employee Retirement Income Security Act of 1974). This often requires hiring specially trained staff or opting for expensive outsourcing experts. SIMPLE IRAs are relatively easy to set up and run, while providing employees a 401(k)-like retirement solution.
The employer contribution requirement is also simple to understand. There are two choices:
A: The employer matches an employee contribution dollar-for-dollar, up to 3% of their gross compensation. This means if the employee does not contribute, the employer is not required to contribute.
Or:
B: The employer makes a contribution equal to 2% of compensation to all eligible employee plans regardless of employee contributions.
In either case, budgeting for this expense is streamlined and transparent.
Reason 2 – Help your employees save more for retirement:
For 2021, employees may defer up to $13,500 from their paychecks to their SIMPLE IRA, and an additional $3,000 (or $16,500 total) if they are 50+ years old. The money contributed to their account grows tax-deferred until it is distributed during retirement years.
If no employer plan is offered, many people are forced to use a Traditional or Roth IRA, which only allows for $6,000 of contribution per year. Prospective employees view a retirement option as a key benefit when considering where to work. A SIMPLE IRA will be an effective recruiting tool and will also aid in retaining valuable employees.
Reason 3 – The employer contributions are tax deductible:
Not only can you, as the business owner, contribute to your own SIMPLE IRA (with the employer match), but the contributions that you make on behalf of your employees are a tax-deductible business expense.
If offering a retirement plan to your employees has been on your mind, a SIMPLE IRA could be the ideal solution due to its ease of use, affordability, and retirement benefit for you and your employees.
If you have any questions or would like to learn more, please schedule a time to speak with Christian Martinez of Sandhill Investment Management using the link here.
This material has been prepared for general informational purposes only and is not intended to provide — and should not be relied on for — tax, legal or accounting advice for the reader. You should consult your own tax, legal and accounting advisors before engaging in any transaction. The information that has been discussed has been obtained from sources believed to be accurate; however, Sandhill Investment Management makes no guarantee as to the accuracy or completeness of the information.
---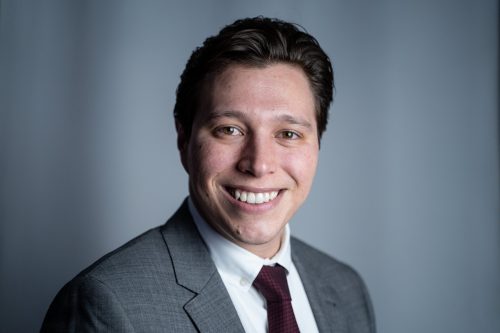 This post was written by Christian Martinez, CERTIFIED FINANCIAL PLANNER™, Advisor Associate of Sandhill Investment Management, a Buffalo-based investment management firm. Since Sandhill's inception in 2004, our passion for research has been our defining strength. By taking a thoughtful, thematic approach to the investment process, we are able to identify opportunities that offer the greatest combination of value and quality. Our deep commitment to our clients is at the forefront of everything we do. We understand that everyone's situation is unique, and our range of investment products is carefully designed to ensure we are able to align expectations with execution.
Christian is a CERTIFIED FINANCIAL PLANNER™ and has been with Sandhill for over two years. He is passionate about creating a one-of-a-kind experience for his clients. Christian serves as a member of the Convergence Council at the Albright-Knox Art Gallery and sits on the Alumni Board of Governors at Canisius High School. He lives in the Elmwood Village with his wife, Leigh.