This post was written by Christian Martinez, CERTIFIED FINANCIAL PLANNER™, Advisor Associate of Sandhill Investment Management
If you or someone you know has been in the market to buy a home over the last year or so, you know how difficult it has been. Repeatedly, you hear about the intense bidding wars that buyers are subjected to, often with the ending price landing $50,000 or more over asking. Frequently, buyers are forced to accept unfavorable conditions set by the seller such as waiving an appraisal, or even worse, forgoing an inspection. These can lead to unexpected, exorbitantly high-cost repairs soon after closing. Virtually the entire U.S. housing market is experiencing this extreme seller's market and Buffalo is no exception. These circumstances are forcing many buyers on the low-to-middle end of the spectrum out of the market, with first-time homebuyers being hurt the most.
What is causing these market conditions?
There are three principal, confluent events happening to create this homebuying frenzy:
The reaction to the Covid-19 pandemic is driving some potential buyers from apartments in the city to suburban homes. Perhaps stimulated by social-distancing guidelines, people desire more living and outdoor space. Not to mention that rents in the cities can be similar in cost to a mortgage payment… if buyers can afford a down payment. The pandemic may have just hastened plans to buy for some.
Historically low mortgage rates are an added incentive for buyers. For buyers with excellent credit, it has never been cheaper to borrow money to buy a home. Before this year, 2012 was the year with the lowest rates in U.S. history at 3.31% for a 30-year fixed mortgage. At the time of this writing (July 27, 2021), the national average rate is even lower at 3.26%. Compare this with the year 1981, when rates were at an all-time high of 18.63%. To put this into perspective, if one borrowed $100,000 in 1981 versus 2021, the monthly payment would be $1,558.58 and $435.76, respectively. The Federal Reserve is responsible for this "easy" monetary policy, and they say they have no plans to raise rates until 2023 and when they do, it will be a gradual increase. If this is true, then buyers still time to take advantage of low rates.
Millennials are moving into their homebuying years. This is the only natural cause of the increased demand in the housing market. Millennials are now between the ages of 24 and 40, which are the prime ages for homebuying. In addition, this generation is the largest population in the U.S. with 72.26 million members… That is a potentially massive number of homes being purchased over the next several years.
All three of these variables can be boiled down to simple supply-and-demand. When there is more demand than supply, prices go up – way up in some markets. According to Zillow, homes in Austin, TX are up 30.5%; Phoenix up 23.5%; and Salt Lake City up 20.6% since May 2020. Here in Buffalo, we are on the upper end of this trend, as well. According to Redfin, home prices were up 23.4% in June 2021 compared to one year prior. Considering that most people put a 20% down payment on their homes, this means that they are getting either much less house than they were planning for or are being completely priced out of the market.
Some homeowners are seeing this as an opportunity to sell for a large gain. In July 2021, inventory increased for the first time in a year. Although this sounds like good news for prospective buyers, most experts are forecasting a plateauing of prices, not a reduction for the foreseeable future.
It takes careful financial planning when starting the homebuying process, whether it is your very first home or not, especially when the market is this hot and shows limited signs of cooling off. A few things for the Buffalo homebuyer to keep top of mind:
Search for homes under your budget so that you have room to bid over the asking price. If you look for homes that are listed for what you were pre-approved for or what your budget can afford, you will be disappointed that you are outbid time and time again. On average in Buffalo, homes are selling for about 9% over asking price but the most desirable ones are going for 20% over.
Be prepared to make quick decisions. On average, homes in Buffalo are selling after 9 days on the market with multiple offers. Some homes are selling much faster than that.
In this hot market, make it as convenient for the seller as possible to attempt to have them accept your offer over others. You can waive contingencies like the home inspection and appraisal (although not recommended if you can avoid). You can also offer the sellers a short-term rent-back to make it easier for their move into their next home.
Do not put retirement savings on the backburner. Over the long-term, stocks have historically appreciated at a higher rate than real estate. You should not sacrifice 401(k) savings to buy a home because you will likely miss out on a significant amount of money that you will need to live off of in your retirement years.
Buying real estate in a seller's market can be daunting and takes some serious financial planning to do it successfully. At Sandhill, we help our clients with these kinds of decisions every day. Please reach out to me using the link here to discuss the above in greater detail, or if you have any investment related questions in general.
This material has been prepared for general informational purposes only and is not intended to provide — and should not be relied on for — investment, tax, legal or accounting advice for the reader. You should consult your own tax, legal and accounting advisors before engaging in any transaction. The information that has been discussed has been obtained from sources believed to be accurate; however, Sandhill Investment Management makes no guarantee as to the accuracy or completeness of the information.
---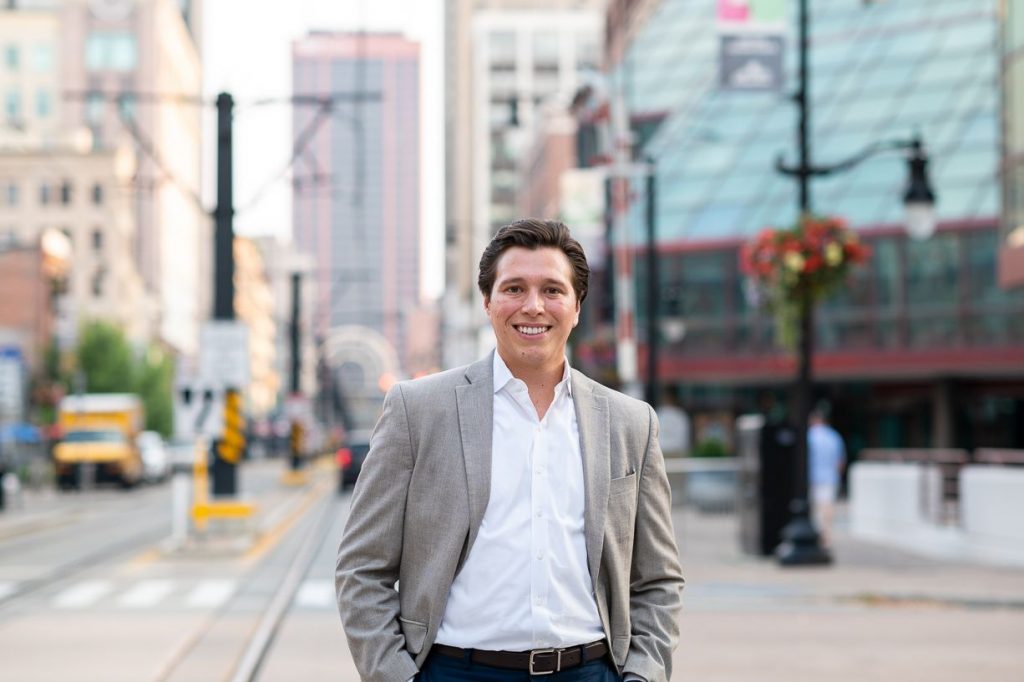 This post was written by Christian Martinez, CERTIFIED FINANCIAL PLANNER™, Advisor Associate of Sandhill Investment Management, a Buffalo-based investment management firm. Since Sandhill's inception in 2004, our passion for research has been our defining strength. By taking a thoughtful, thematic approach to the investment process, we are able to identify opportunities that offer the greatest combination of value and quality. Our deep commitment to our clients is at the forefront of everything we do. We understand that everyone's situation is unique, and our range of investment products is carefully designed to ensure we are able to align expectations with execution.
Christian is a CERTIFIED FINANCIAL PLANNER™ and has been with Sandhill for over two years. He is passionate about creating a one-of-a-kind experience for his clients. Christian serves as a member of the Convergence Council at the Albright-Knox Art Gallery and sits on the Alumni Board of Governors at Canisius High School. He lives in the Elmwood Village with his wife, Leigh.