This post was written by Emily Martin, Owner of Ally HR Partners LLC
It's a new year so that means it's time to refresh your required employment postings. For New York State employers, this doesn't just mean hanging the new 2023 posters on the break room wall. Starting this year, employers are also required to make digital versions of all required postings available to staff, and notify them of this availability.
To help you comply with this change and provide a general refresher on posting requirements we've provided a summary and tips below.
Posters are required at both the state and Federal level.
The easiest solution is to purchase an all-inclusive poster for your business (by state) through a vendor like LaborLawCenter.com. These vendors also have all-inclusive electronic postings for purchase too. Otherwise, you can assemble your own postings through the list of requirements below:
In addition to the general postings issued by the agencies, and included in the all-inclusive posters, NYS employers must also post:
Notice of Compliance – New York State Disability Benefits (provided by request from your disability insurance carrier/broker with specific employer policy number information)
Notice of Compliance – New York State Worker's Comp Benefits (provided by your worker's Comp insurance carrier/broker with specific employer policy number information)
Unemployment Notice to Employees (IA 133) (provided by the NYS DOL each year and looks like this)
A copy of your NYS Sexual Harassment Policy
A copy of your NYS HERO Act Plan
A Right to Monitor Workplace Notice: This can simply be your handbook policy posted and printed.
The biggest change for NYS employers in 2023 is the new electronic posting requirement.
It doesn't matter whether your staff is 100% onsite, employers are now required to make digital versions of required postings available through website or by email; and to provide notice to employees that these documents are available electronically. This could present challenges to employers who have large employee populations without emails, or who don't have websites.
Some tips you may want to consider in the absences of further clarity here include:
In the case where your employees do not have emails, you may want to consider other options to communicate the availability of these postings online to your staff. This could include posting an announcement and link in your payroll, scheduling, or HRIS systems; or attaching notices with QR codes to pay checks or next to physical posters.
When it comes to where to house the electronic postings, there is still not a lot of clarity on what may be equivalent substitutes to the Company website. Potentially an employee's self-service payroll platform, training system, or other universally accessed platform could suffice. Regardless, employers should explore what virtual "landing pages" exist to meet this requirement in lieu of a website if one does not exist, or have this capability.
It's also worth noting that the electronic posting requirement applies to all documents required to be posted at a worksite under state and federal law or regulation, not just under the labor law. This means OSHA posting requirements and other laws and agencies.
Have additional questions about posting requirements? Feel free to reach out with questions!
---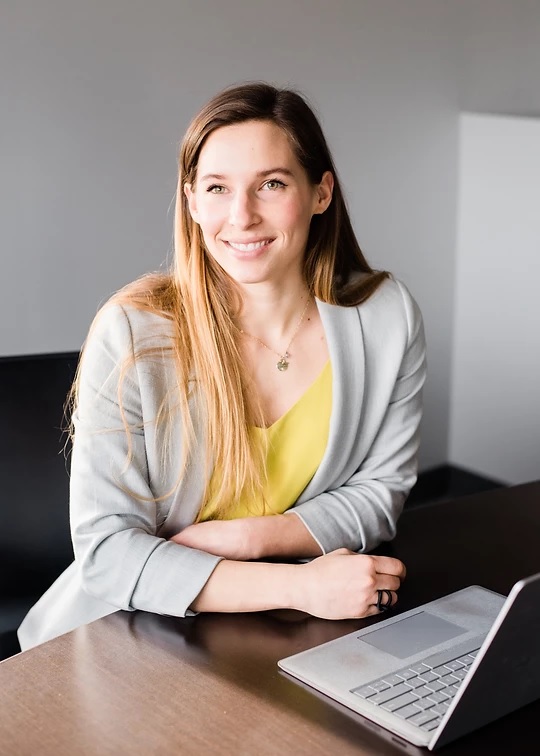 This post was written by Emily Martin, Owner of Ally HR Partners LLC, a Buffalo-based HR consulting firm that helps small businesses identify and implement custom solutions to their people problems and opportunities. Often a business' #1 expense, Ally HR Partners believes your people should be your #1 asset. Through an integrative partnership approach, Ally becomes your internal expert on all things HR including compliance assurance, performance management, and strategic HR initiatives designed to make the most out of your Human Capital. For more information about how Ally can work for you, visit AllyHRPartners.com